A Guide To Armco Type Crash Barriers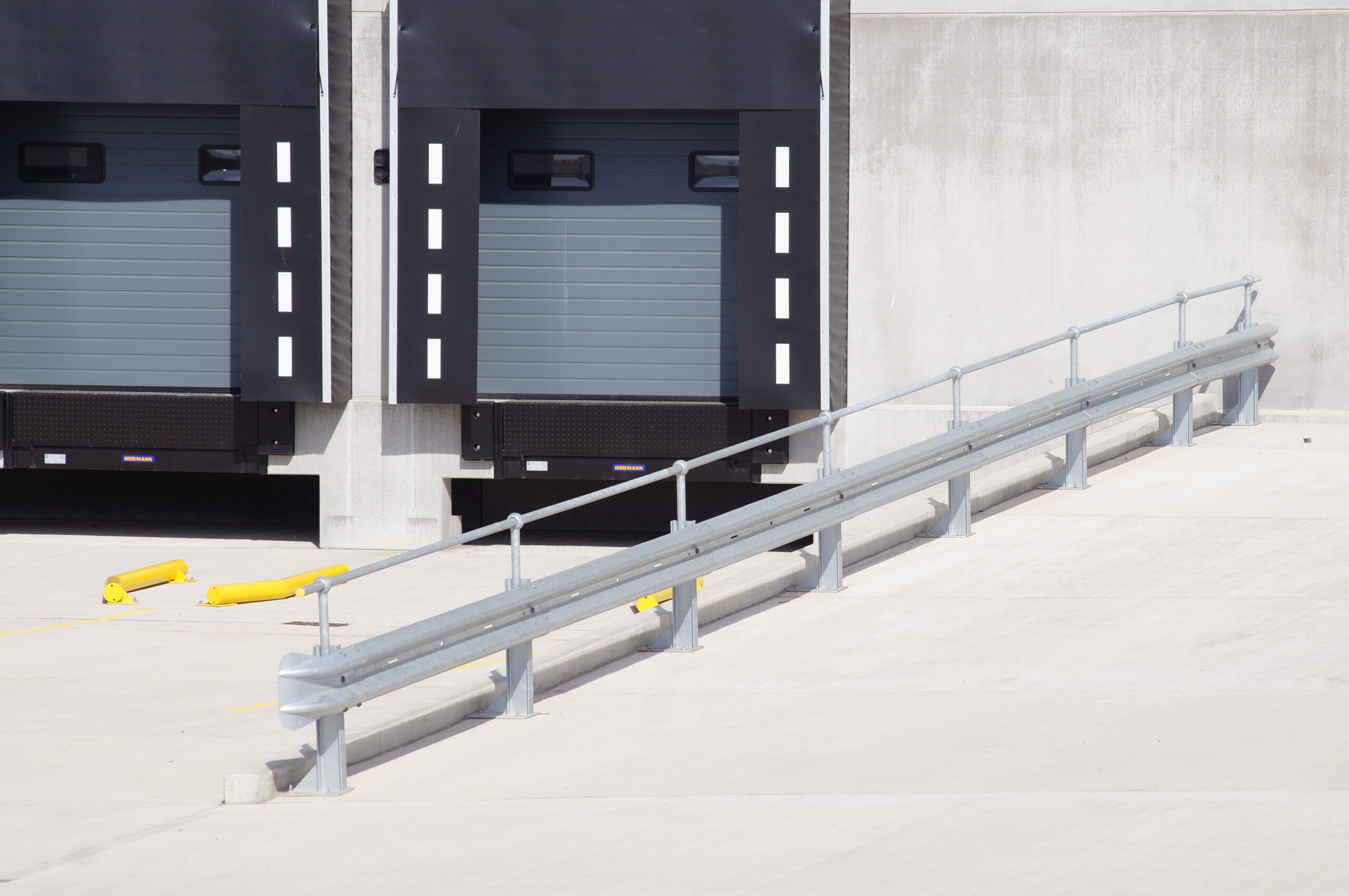 A Guide To Armco Type Crash Barriers
Armco crash barriers are such an everyday sight across the UK that you might not even notice them. But these industry-standard impact barriers make a huge difference to safety at a range of work sites, and should be on the shopping list of every site manager.
What is an Armco crash barrier?
Whether you realise it or not, you've been seeing the classic Armco crash barrier, and its equivalents, for decades. Typically used for low-impact, low-speed, off-road settings like car parks and residential areas, an Armco crash barrier comprises tough metal posts and distinctive corrugated beams. That design is not just for show: it's also what makes the Armco crash barrier such an effective shock absorber and safety measure.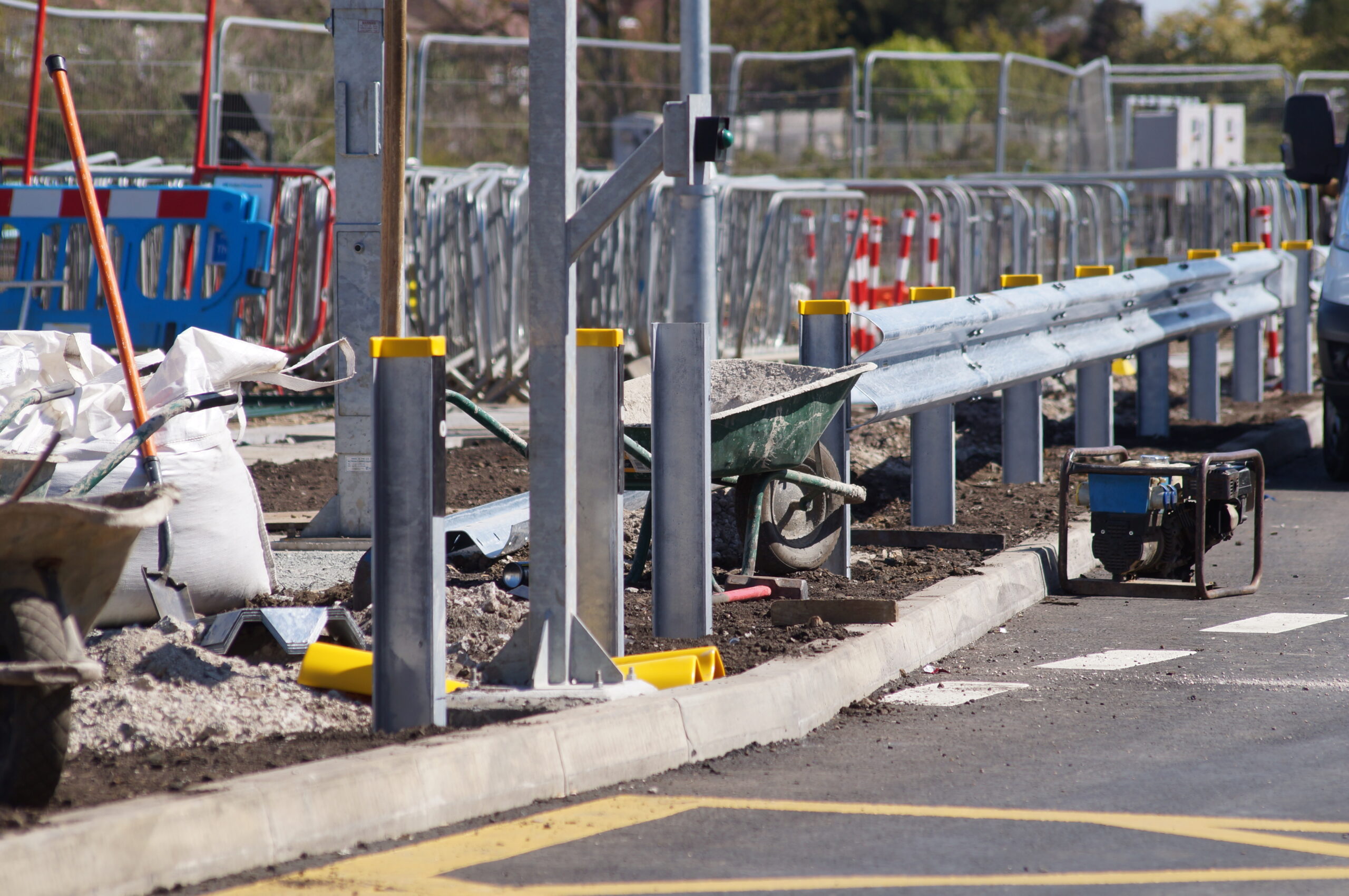 What sort of dangers does an Armco crash barrier prevent?
Different road settings require different barrier solutions, and while our Armco crash barrier isn't designed for the high-speed impacts of motorways, it's ideal for off-road spaces – car parks and factories, for example, or service yards and warehouses – where accidents happen at slower speeds but can still be extremely serious. These areas might regularly have large goods vehicles reversing, expensive machinery being operated, delivery drivers dropping off – all of which carry a risk without the shielding of an Armco crash barrier.
By installing an Armco crash barrier, you could not only avoid the worst-case scenario of serious personal injury, but also prevent costly damage to buildings, vehicles and stock. Measured against what you stand to lose by not installing one, the cost of an Armco crash barrier is highly competitive, and a must for any busy work site.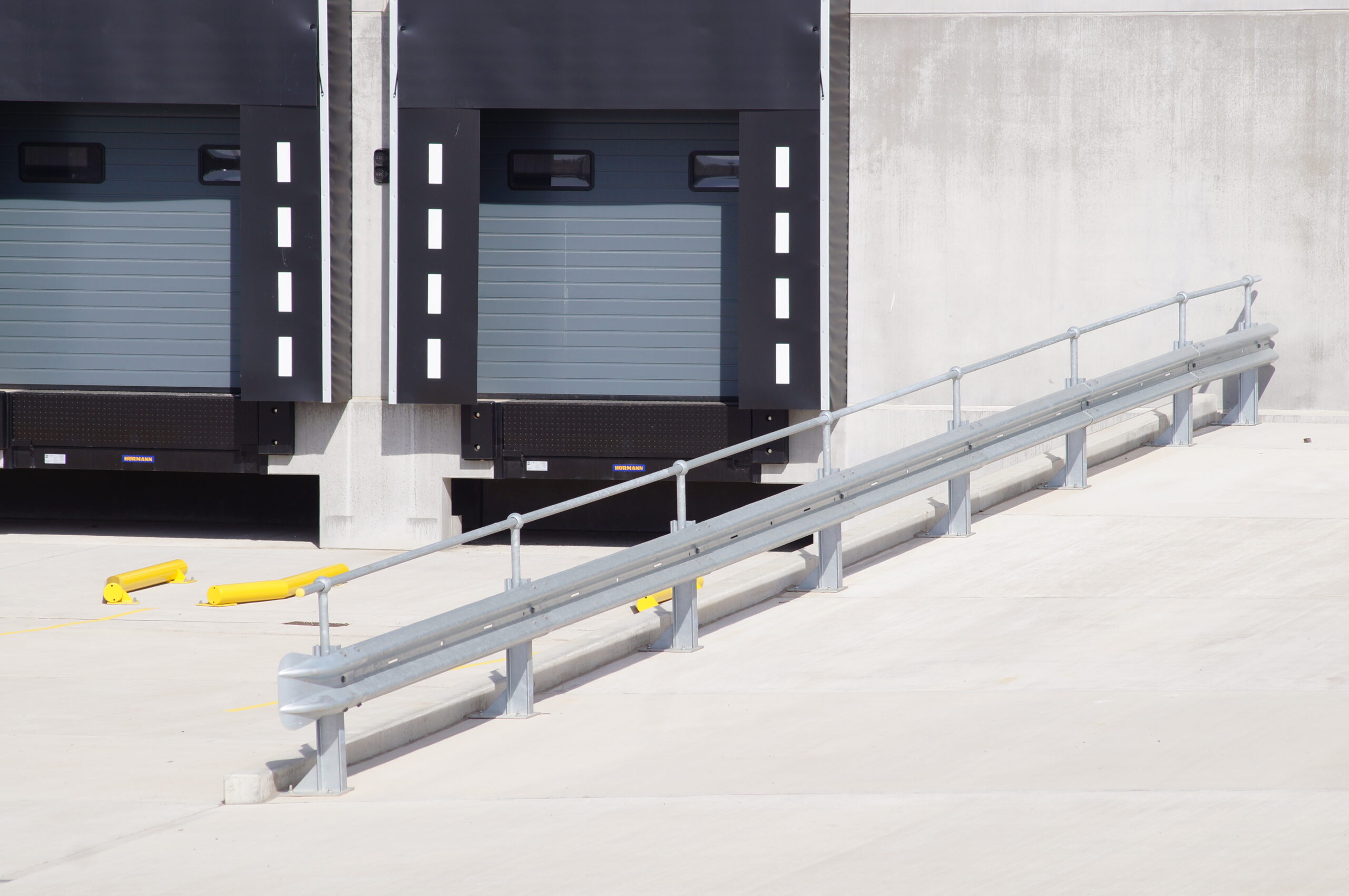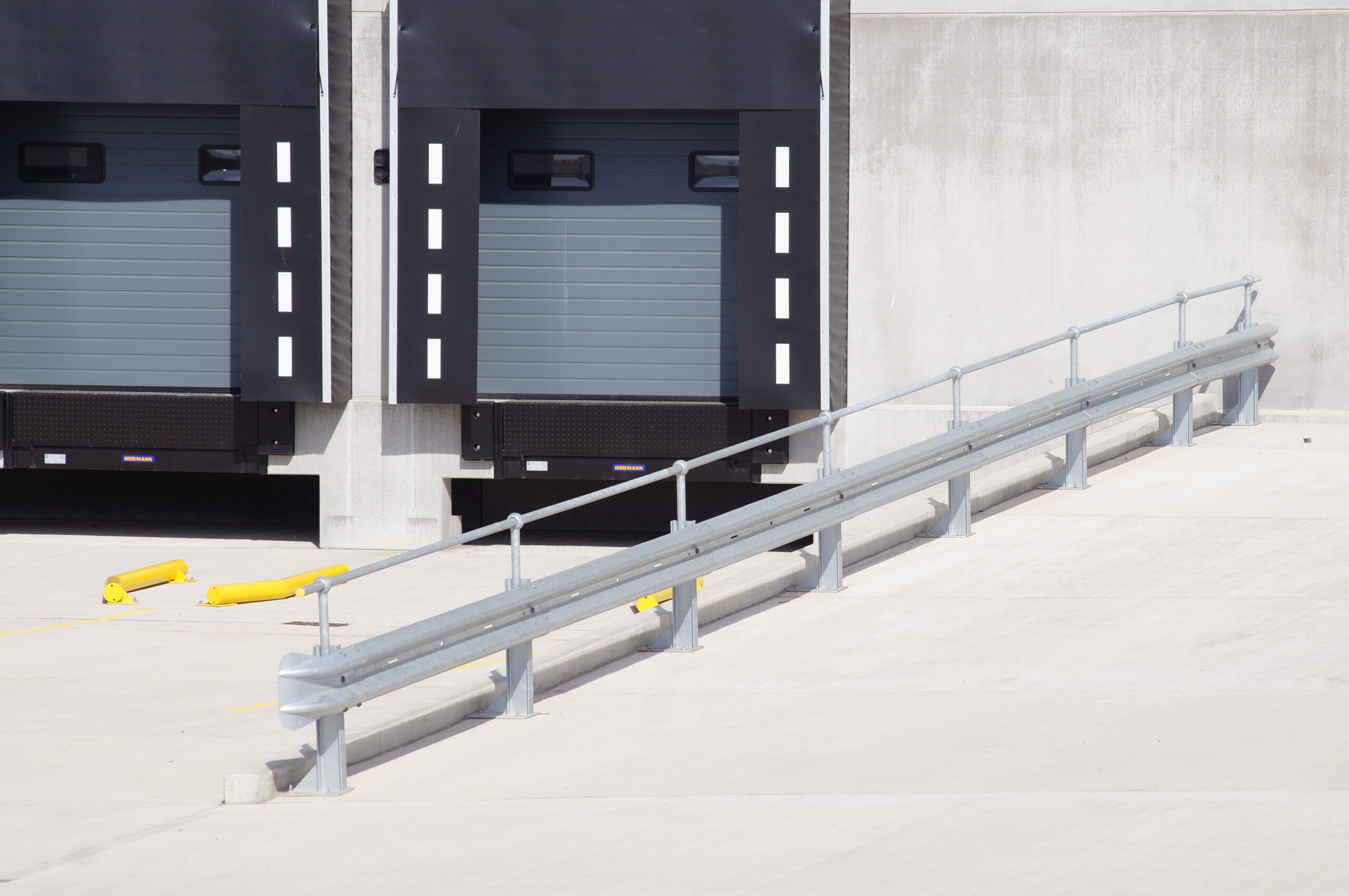 What are the components of an Armco crash barrier?
When you're designing an Armco type crash barrier for your work site, the three core components to consider are the beams, posts and ends. You'll find more detailed advice here, but as a golden rule, remember that the more posts you have, the stronger the barrier will be. You'll also need to erect posts at an appropriate height for the application, choosing the 560mm bolt-down post if your site is only visited by standard vehicles, for example, or the taller 1500mm post if your premises regularly hosts heavy goods vehicles.
Finally, the barrier end pieces shouldn't be an afterthought. If pedestrians will be passing the Armco crash barrier as they arrive for work, consider a high-visibility, yellow flexible PVC end cover or a blunt fishtail end that means nobody will catch their bumper or their clothing on sharp edges.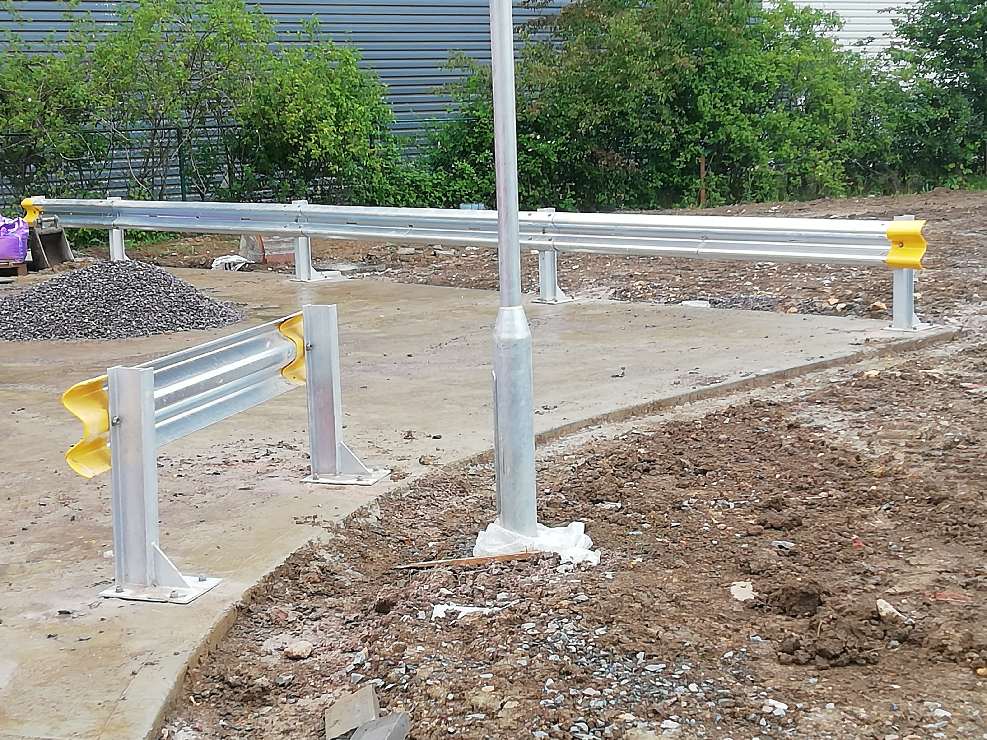 Where can I find Armco type crash barriers for sale?
Right here at Ezi Klamp. Trusted by countless businesses across British industry, our Armco type crash barriers are the strongest and highest quality on the market. They're available for sale in standard 3.5m/1.9m beam lengths with either dig-in and bolt-down posts – all with a galvanised finish as standard. Meanwhile, our Bristol warehouse stocks everything you'll need for a made-to-measure barrier solution, from internal corrner fittings to rubber end covers.
With Ezi Klamp, one call does it all. As one of the UK's most experienced suppliers of barrier solutions, our expert team will listen to the details of your project, suggest the most efficient design based on your site plans, photos or hand-drawn sketches – then give you a fast, no-obligation quote for the job. We'll deliver faster than our rivals, too – and even take care of installation if you'd prefer to keep your mind on your business. It's all part of an extra-mile service that gets 9.4/10 positive feedback from our loyal customers.
Our Armco type crash barriers are in stock now. Call us on 0117 970 2420 or email sales@eziklampsystems.com and order the Ezi Klamp way.
Related Product Categories
First Published:
10/05/2021
(Updated

28/02/2023

)