A Guide To GRP Handrail & Fencing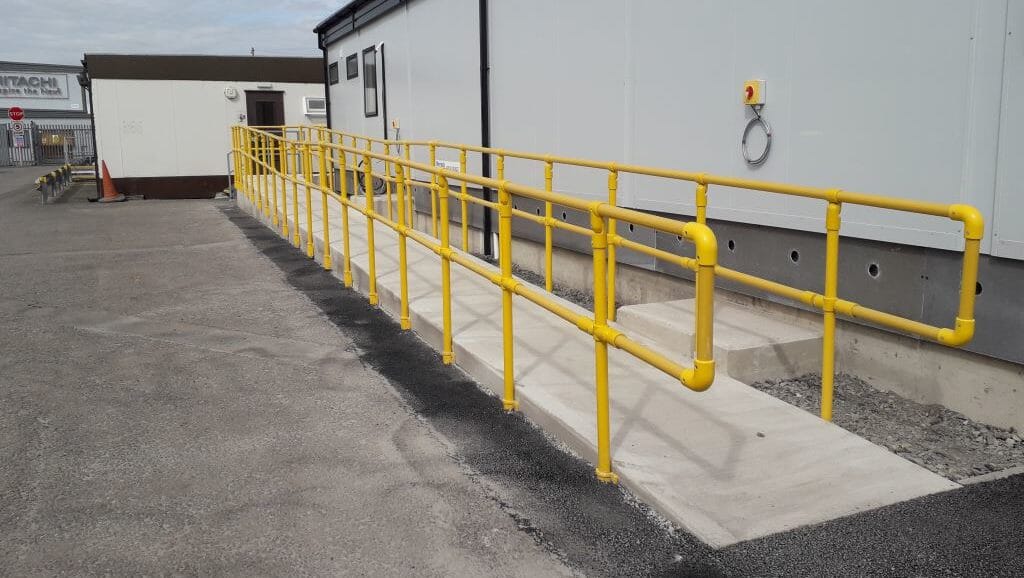 A guide to GRP handrail & fencing
Whether you realise it or not, glass reinforced plastic handrail and fencing is everywhere. You'll find this revolutionary material at every kind of setting, from Network Rail sites to power stations and manufacturing plants. In fact, the more demanding the environment, the better GRP handrail and fencing performs.
There are good reasons why so many different industries are choosing GRP handrail and fencing over traditional steel. Economical, easy to install, safer and better-suited to extreme conditions, GRP handrailing and fencing is often the smarter choice – and ordering it from Ezi Klamp couldn't be easier.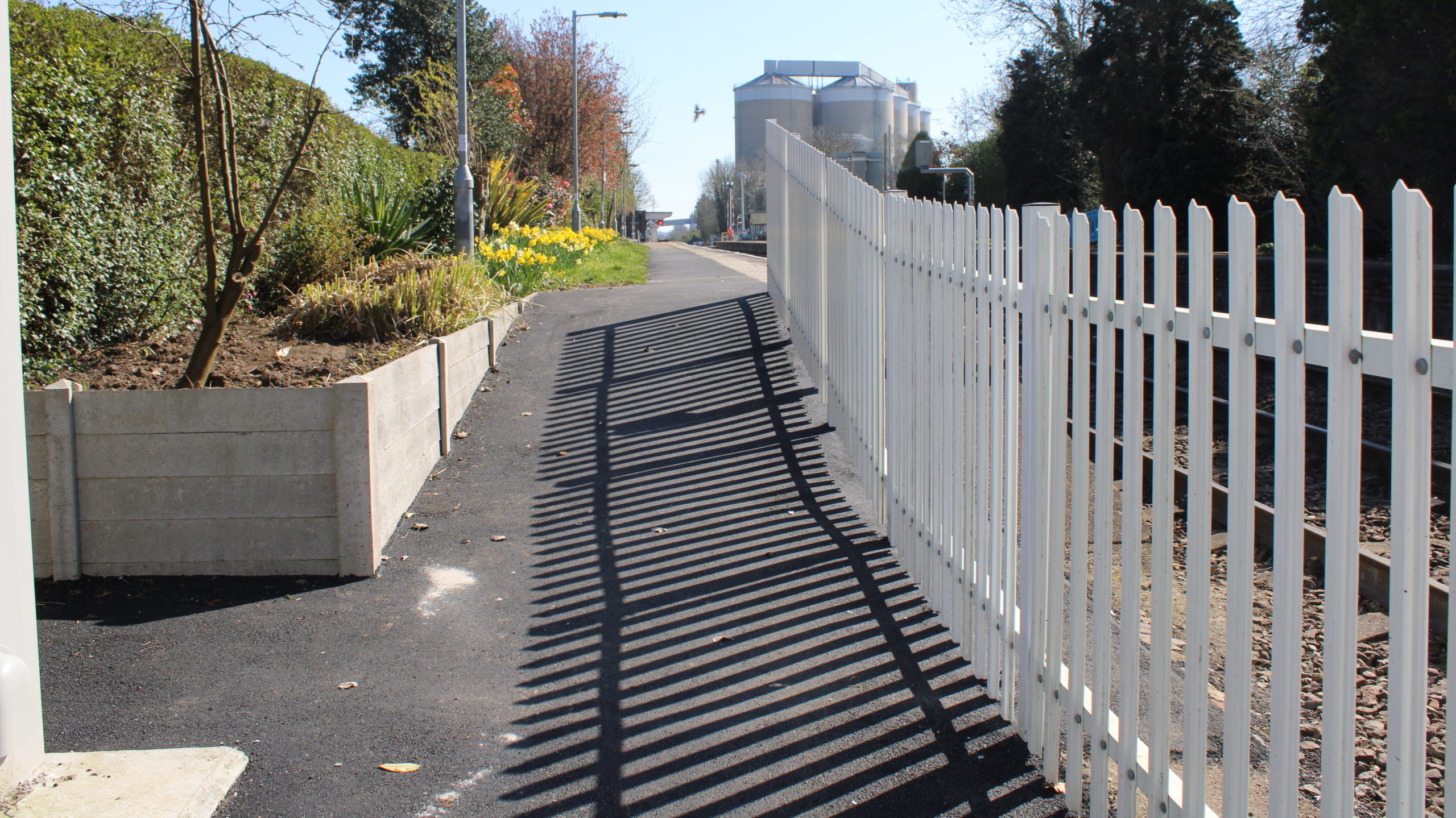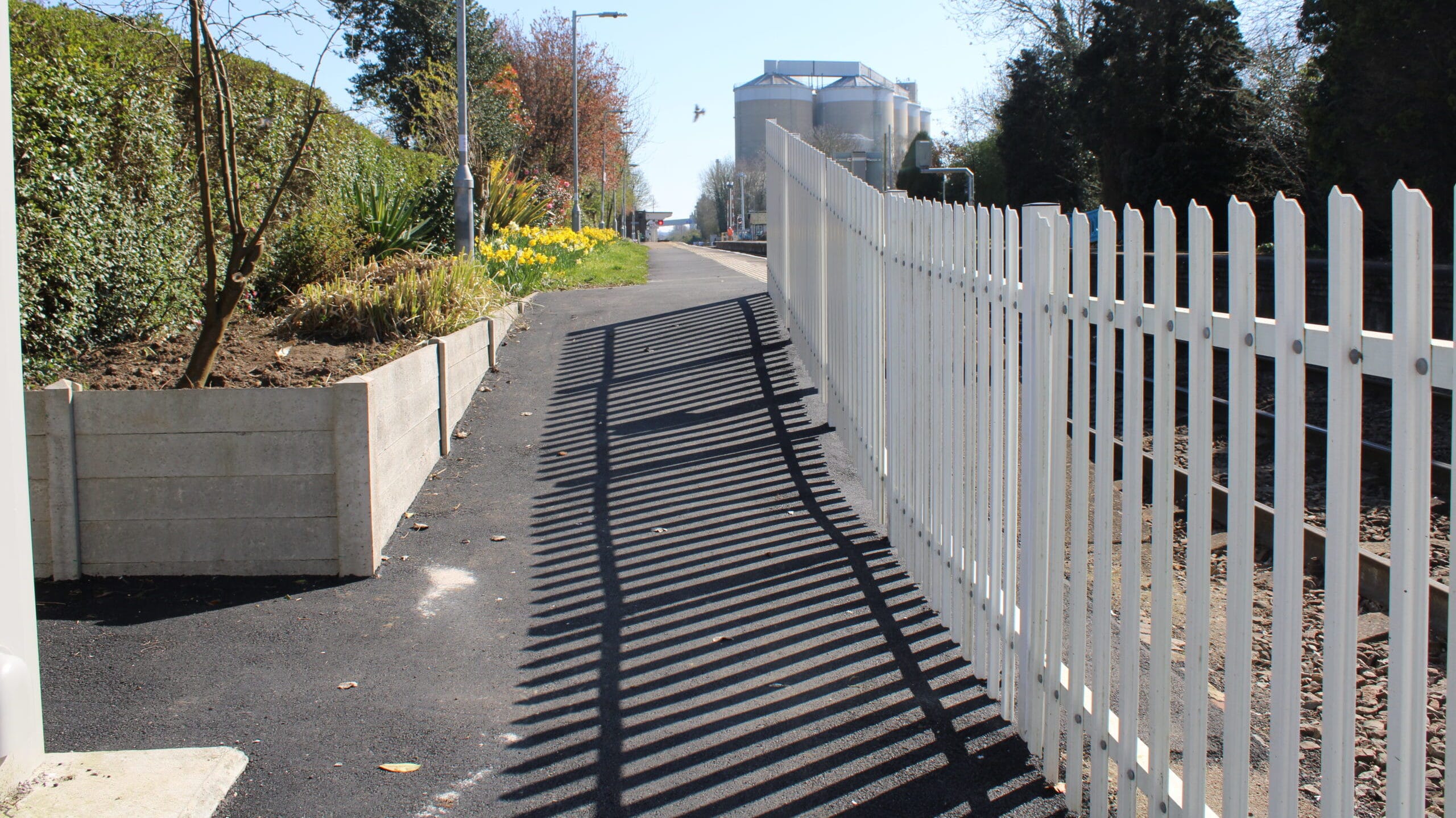 Glass reinforced plastic – the revolutionary alternative to steel 
At a glance, you won't be able to tell it apart from steel, but GRP handrail and fencing is made of a next-generation material. The construction starts with densely packed continuous fibreglass, wrapped in a layer of fibreglass mat. The benefits speak for themselves. GRP handrail and fencing is light, tough, easy to assemble and unlikely to be stolen thanks to the low resale value. It's easy to produce, too, meaning every fixture and fitting is readily available and your GRP handrailing or fencing can be made-to-measure.
GRP handrail and fencing can be used everywhere. But this groundbreaking material has the edge over steel in more demanding work environments, where there's the risk of exposure to heat, fire, chemicals, electricity and more. Unlike steel, GRP handrail and fencing is non-magnetic, non-sparking and non-conductive. It's unaffected by electromagnetic fields and won't interfere with radio communications. It's also fire-retardant, impact, weatherproof and immune to chemical corrosion. All of which explains why you'll see GRP handrail and fencing everywhere from offshore wind facilities to marine vessels and defence sites.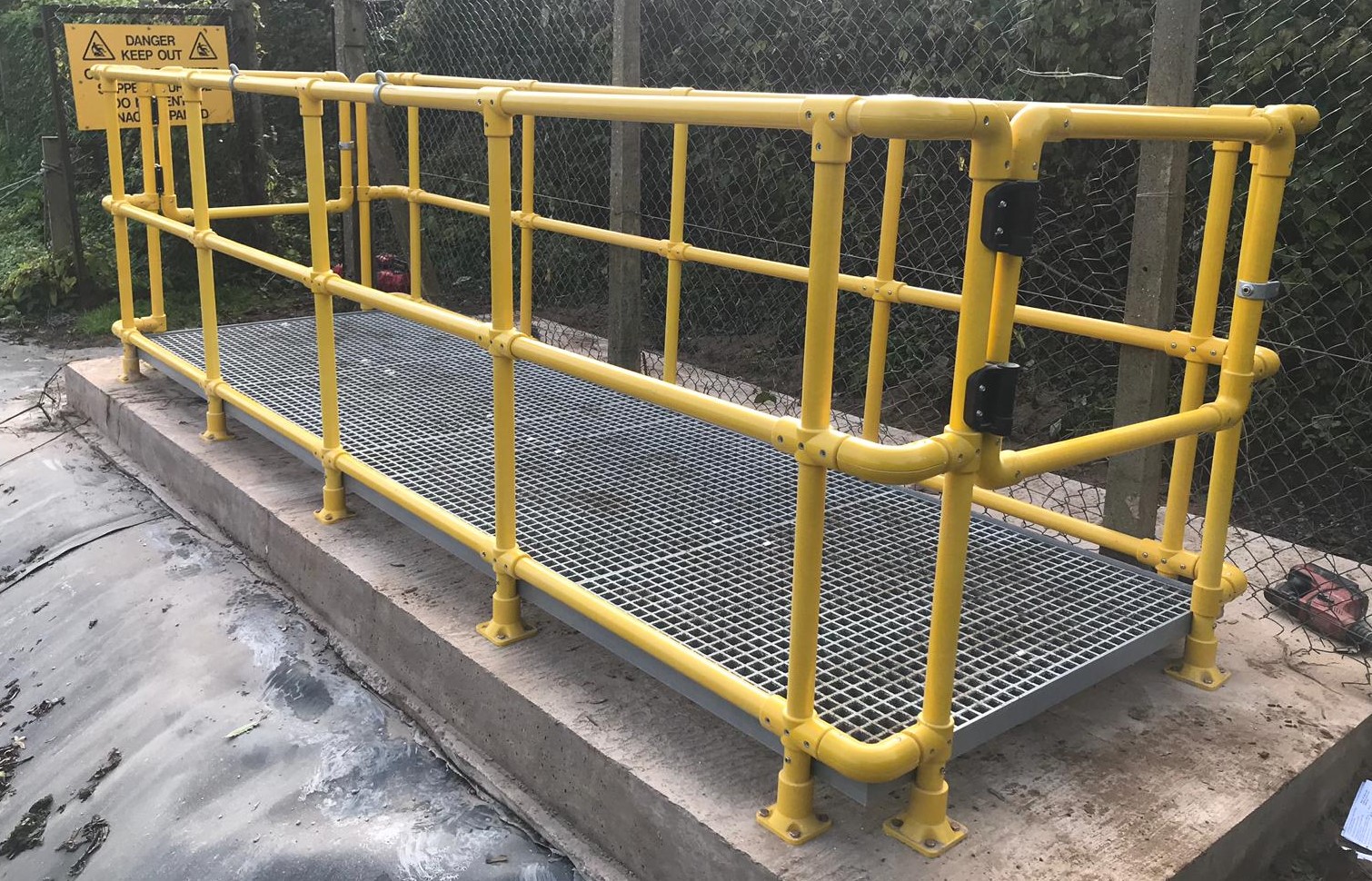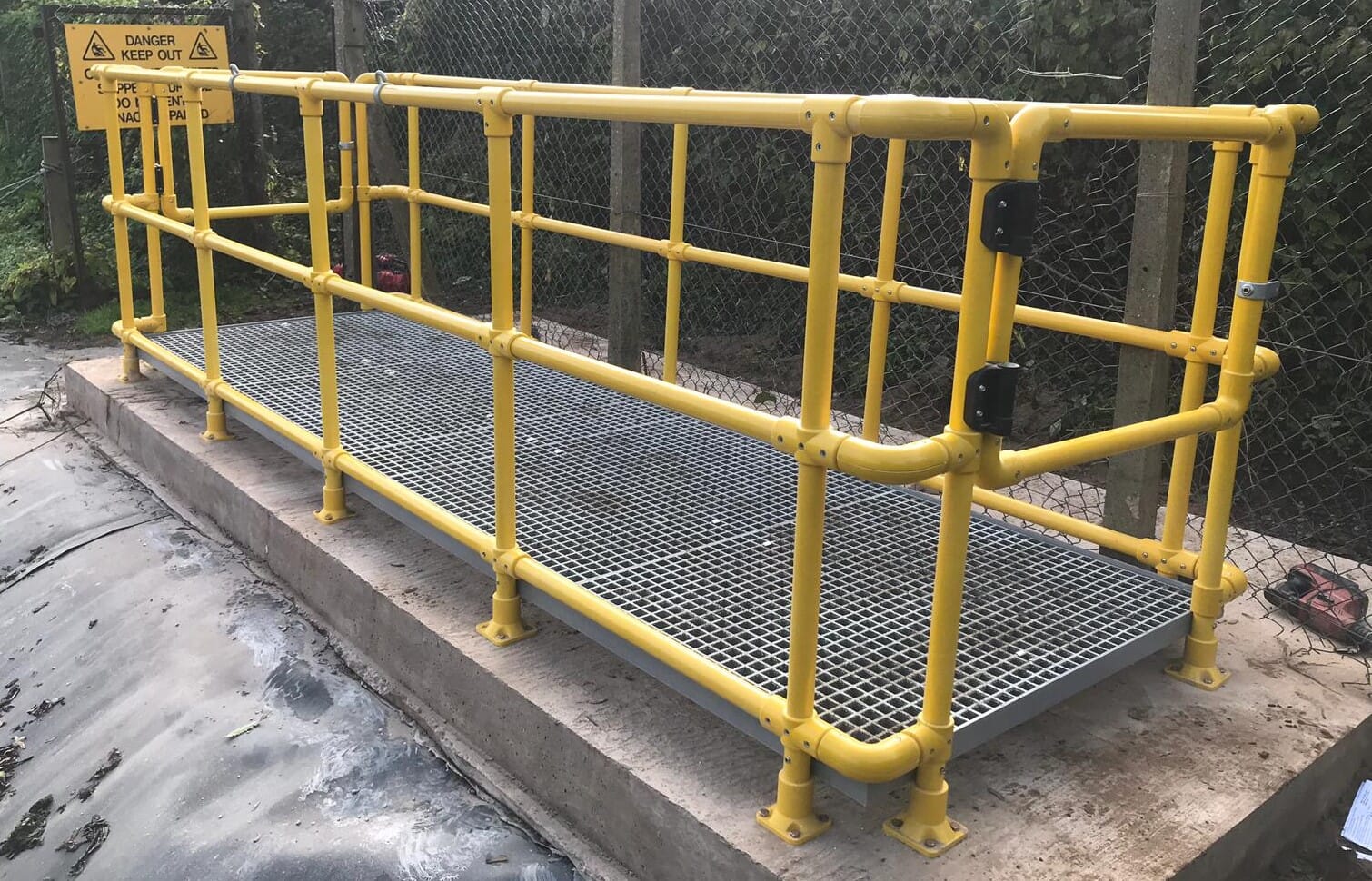 The simple way to order GRP handrail
Whether you're installing a new handrail at a railway trackside, an access platform walkway or an offshore facility in tough weather conditions, you need a solution that delivers in the long-term. Consider the advantages of GRP handrailing – and trust Ezi Klamp to make ordering and installation easy.
With over 17 years' experience and a dedicated UK warehouse stocking all the tubes and fittings you'll need, nobody knows GRP handrailing better. Get in touch with a no-obligation enquiry and receive a fast and fair quote. If you need more help, just send us a sketch of where you'll be installing your GRP handrail and we'll work out all the parts you need. Or, if you'd rather stay focused on the day-to-day, ask about our complete handrail service that guides you right through to installation.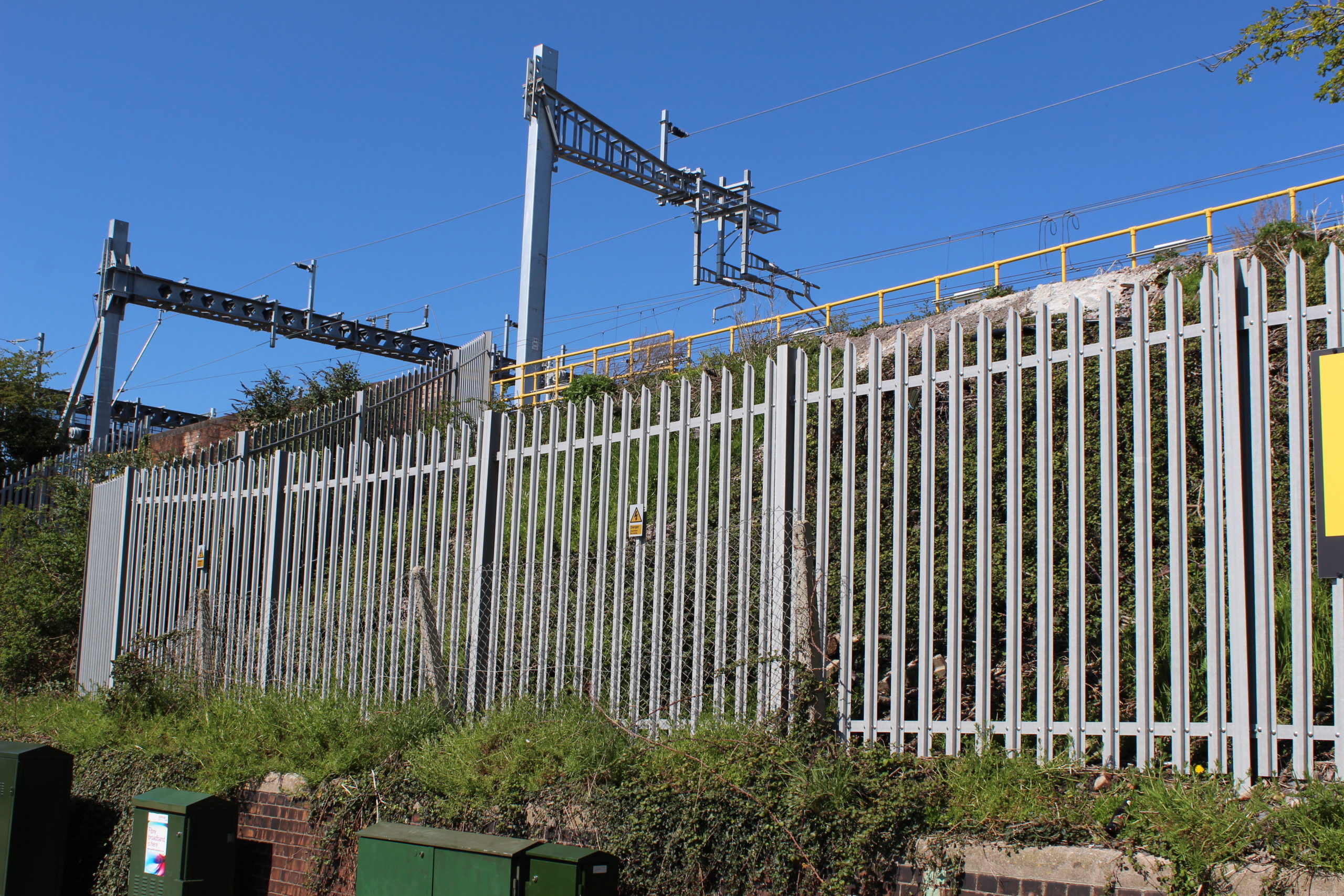 The one-stop solution for GRP fencing
From a perimeter around an electrical or gas enclosure to boundary fencing you can rely on, GRP fencing excels in endless applications. Order your GRP palisade fencing from Ezi Klamp and you'll benefit from this unique material's advantages – while enjoying the flexibility and personal touch of our service.
At Ezi Klamp's dedicated UK warehouse, we hold all the standard sizes of GRP fencing, ready to ship in green or grey, with additional sizes on request. We can also provide bespoke gates to your spec, and work from a site diagram to suggest the parts you need and quote you fast. Plus, to take the pressure off when time is tight, just ask our experts about pre-site assembly: it's just one more way that Ezi Klamp makes the process simple.
Get in touch today for unbeatably fast delivery and a service rated 9.4/10 positive in customer feedback. We're ready to chat now on 0117 970 2420 or sales@eziklampsystems.com
Related Product Categories
First Published:
15/12/2020
(Updated

24/04/2023

)