Considerations for Infrastructure Projects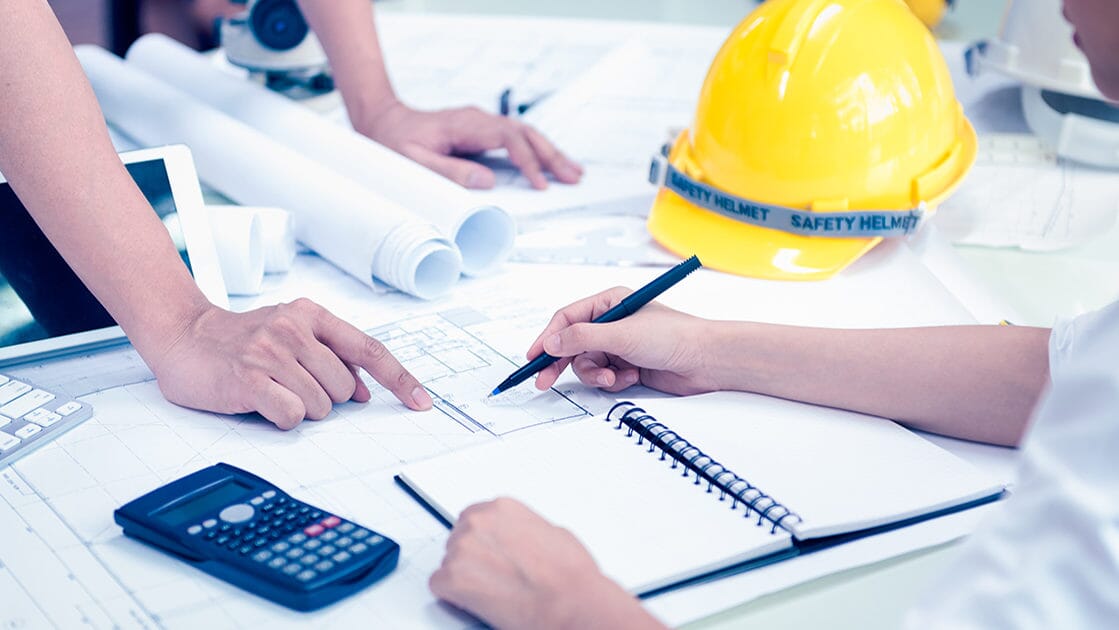 The concept of infrastructure projects is almost as large as some of the builds that are created. Infrastructure can cover highways, railways, bridges, airports, waste management, power generation and many other constructions.
Infrastructure projects are at the heart of keeping transport and human activity managed and efficient. Without infrastructure, water and waste management wouldn't be able to reach so many homes and the nation's public transport and road systems wouldn't work so well.
With such big parts to play, infrastructure projects have a lot of considerations that need to be covered. In this guide, we'll consider some products that are essential in a safe and efficient infrastructure construction project.
Key considerations for Infrastructure projects:
Handrails
Handrails are an effective means of preventing serious injury. For any employees or visitors, they offer protection and security. From raised platforms where they reduce the risk of falls from height, to support on inclines, handrails are directly linked to lowering the risk of slips and falls.
Slips and trips are mainly caused by unsafe walkways or by poor design and maintenance. There's an element of human negligence but most people are capable of walking along a clear pathway with no problem.
Poor conditions and inclined access are also a significant cause of slips and falls. Although people should be tentative in wet or icy conditions, unsupported movement down or along a walkway/staircase is very dangerous.
Therefore, infrastructure projects with significant footfall such as entrances to buildings, or bridges, or railway stations should always have appropriate handrails installed for helping workers and members of the public.
In order to be considered fit for purpose, handrail installation must meet legal requirements and comply with strict height and grasp specifications.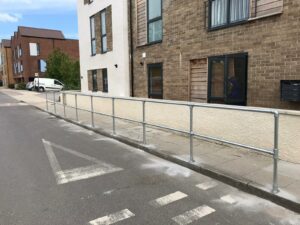 GRP Products
Glass-reinforced plastic (GRP) is a composite material with a unique set of properties that give it a lot of advantages for infrastructure projects. It is a great alternative to metals as it has a long life-span and won't corrode or lose tensile strength. Due to the lightweight properties of GRP, there is also a reduced risk of injury from manual handling during installation.
GRP is a versatile material and can be manufactured into lots of different products suitable for worksites. Two places where GRP has many advantages are chemical works and high voltage areas. This is because GRP is not destroyed by corrosive materials and can endure where metal and wood would not.
GRP is also non-conductive which makes it ideally suited to electrical hazard sites as any unexpected charges will not be carried through into the surrounding GRP materials, thereby keeping more people safe should they be in proximity.
Ezi Klamp offers three main GRP product lines:
GRP Tubes and Fittings Handrail System
GRP Palisade Fencing
GRP Gratings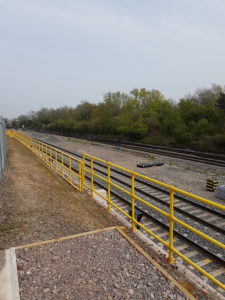 GRP Tubes & Fittings
Made of premium-quality glass-reinforced plastic, GRP tubes and fittings have been designed to be used in a variety of settings, including railway track sides, offshore oil and wind plants, water treatment units, marine vessels, manufacturing plants and access platform walkways.
GRP Palisade Fencing
Palisade fencing is designed with security, privacy, safety and practicality in mind. – It meets all of these needs in one lightweight (50% lighter than most steel equivalents), easily assembled package and is ideal for railway & trackside application, electrical substation and water treatment works.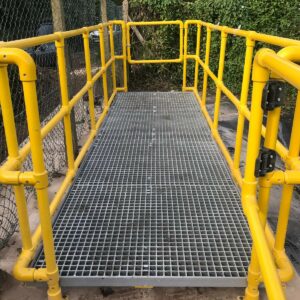 GRP Gratings
GRP gratings have many advantages over traditional steel ones. They are hard-wearing, non-conductive, and slip-resistant. Our GRP grating has a typical lifespan of over 20 years, making it cost effective.
They are also easy to clean, with its open meshes permitting debris to fall through the grating panel and preventing hazardous buildup on the walking surface. This stops more slips from occurring which can lead to employee downtime and backlash.
Ezi Klamp's range of GRP gratings is also available in a range of colours so the flooring can be in contrasting colour. This improves safety and provides safe walkways.
Its non-conductive and fire-retardant properties make them ideally suited to electrically hazardous locations, such as power stations, or other areas where there may be a fire risk.
How to adhere to all standards when working on an infrastructure project
Ezi Klamp's products not only comply with all necessary building regulations but their composition makes them diverse and suitable for a wide range of installations across infrastructure projects.
Improve access and take steps to ensure safety with Ezi Klamp's product range, whether it's for a large scale infrastructure build or a small one. Lower maintenance requirements and reduced costs long-term can help improve your infrastructure in so many ways.
Need assistance with installations for your infrastructure projects? Contact Ezi Klamp on 0117 970 2420 or email sales@eziklampsystems.com
First Published:
11/12/2019
(Updated

24/04/2023

)