Guide to GRP Fencing & Handrail Systems
GRP is taking the industry by storm – and for good reason.
Whether it's handrails, tubes and fittings, fencing or grating, GRP products offer a variety of benefits that make it a superior alternative to traditional steel products.
What is GRP?
GRP stands for glass-reinforced plastic, otherwise known as fiberglass. The use of both glass and resin to create this instrumental composite material means that it is a strong and lightweight solution.
Boasting adaptability, versatility and a whole host of other features that are ideal for a number of applications, GRP products are used across a range of industries from infrastructure and health to utilities and education.
Applications of GRP include:
Manufacture of vehicles such as sailplanes, sports cars, and lorries.
Architectural features.
Roofing products.
Piping.
Handrails, fencing, and grating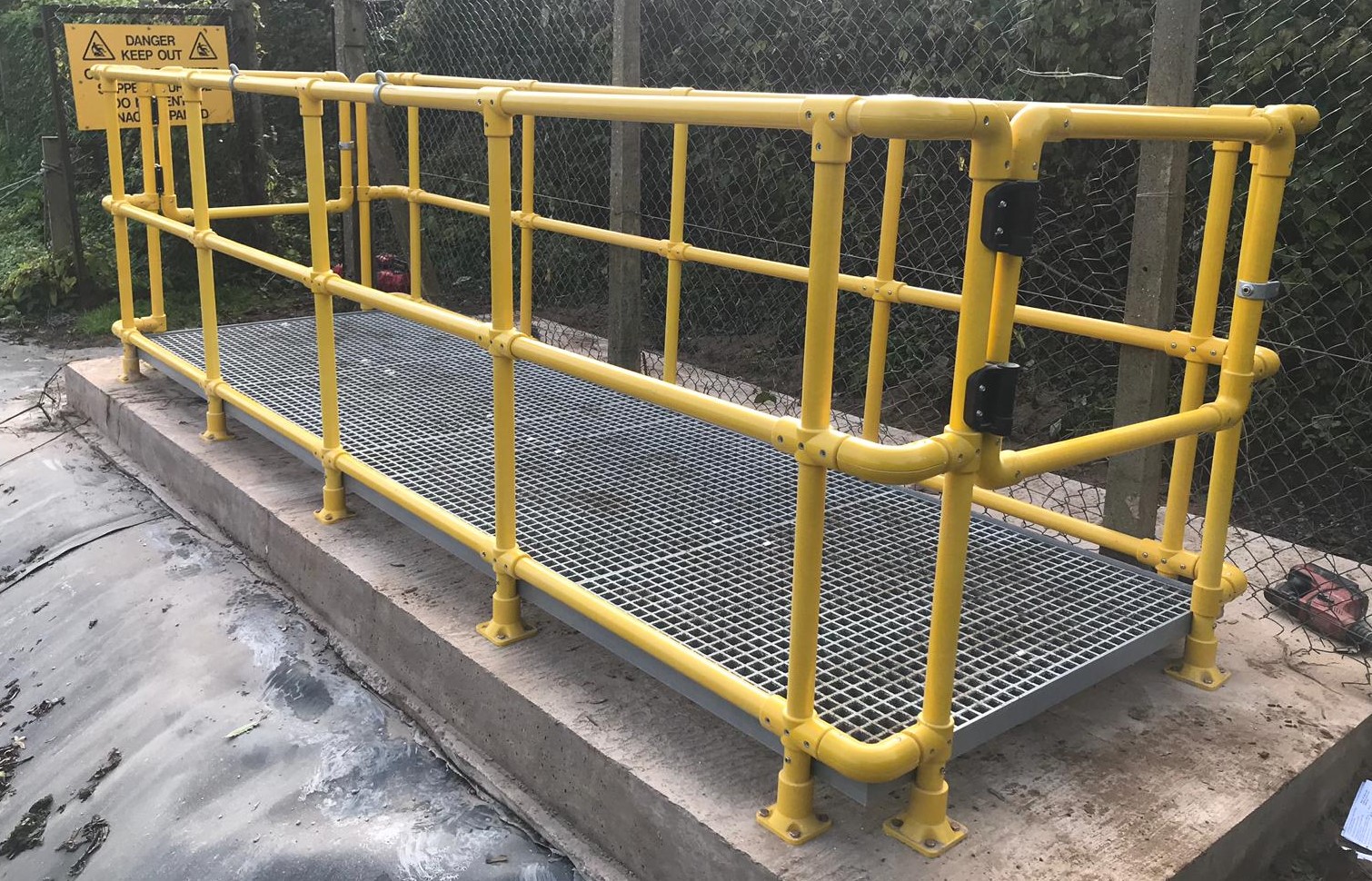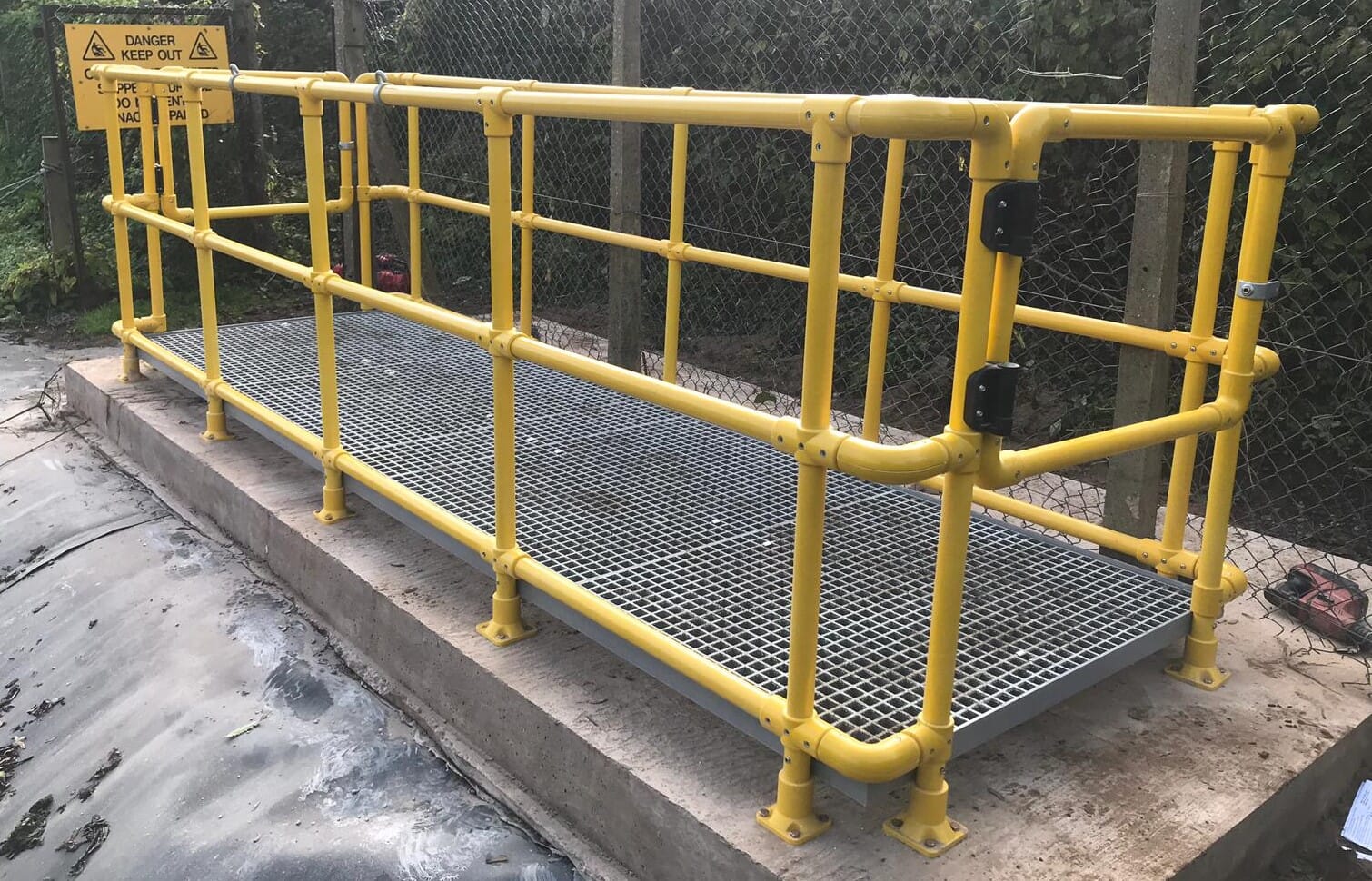 GRP vs Steel
GRP is an innovative composite material that is being used more and more over traditional galvanised steel because of the wide range of benefits it offers. You may be asking, what does GRP have that steel doesn't? There are many properties that set GRP apart from the rest.
Lightweight
GRP products are around 60-75% lighter than galvanised steel products and offer huge advantages for the construction industry, and as you'll find out, the fact that it's lightweight is just one of them. A lightweight product is easier to transport and assemble, making the installation process quick, easy and cost-effective.
Non-conductive
It might shock you to know that GRP is completely non-conductive. This is extremely beneficial when considering products that will be used in high-risk areas like power stations as it reduces the danger of injury and means there is one less thing to account for as a site manager.
Traditional steel solutions are known as "electropositive elements". Effectively, this means they will conduct electricity. With that in mind, it makes sense for alternative products, like GRP handrails, to be considered in conductive areas such as railway track sides.
No Theft Value
The unique properties of GRP enable it to be easily formed into varying shapes and sizes. This is ideal for the construction of handrails which often have differing requirements for each project depending on the environment and sizing.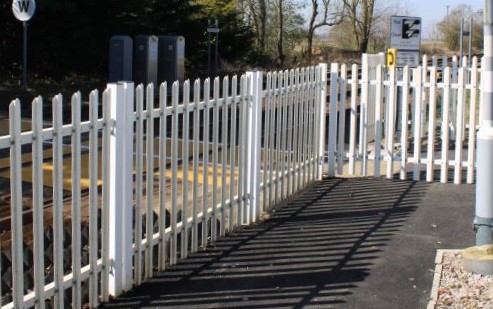 Why choose GRP Handrails?
With a choice of either yellow or grey, these handrails have been specifically designed for settings like railway track sides, offshore oil and wind plants, and water treatments as they are durable enough to withstand the harder conditions of these environments.
We offer a number of GRP tubes and fittings that can be used together to create a durable GRP handrail solution for your project. We offer a complete handrail service, with a comprehensive package that will see you through from the quotation stage right through to installation.
Why use GRP Tubes and Fittings?
GRP tubes and fittings are used to create the GRP handrails for your project as it allows for the quick creation and subsequent installation of the product. GRP as a material is extremely easy to cut, mould and form, which is why there is such a range of choice in fittings and tubes.
Here at Ezi Klamp, we offer tubes, swivel fittings, tree fittings, angle fittings, elbows, and corner fittings. All of which only require a stainless steel bolt in order to be clamped together. These can be used to create a strong, lightweight handrail to suit the exact requirements of your project.
The advantageous properties of GRP mean that these products are perfect for applications in marine vessels, manufacturing plants, and access platform walkways.
As GRP handrail experts, we are keen to provide support and advice in order for you to find the solution you need, and if you require a quick supply of products we can even provide next day delivery wherever possible.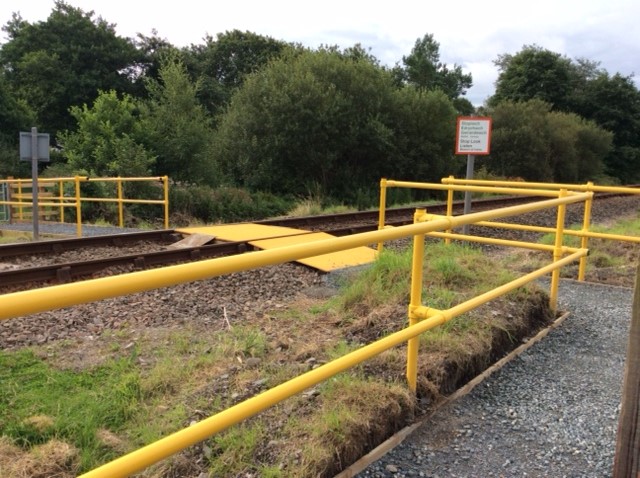 Why choose GRP Fencing?
Whether you require boundary fencing, trackside fencing or fencing for electrical, chemical or gas enclosures, this product is highly effective in providing an alternative to steel fencing. This is due to its non-conductive properties which are extremely beneficial for fencing products that surround electrical equipment. Considering that GRP products are incredibly strong, maintenance free, lightweight, versatile and adaptable, it's no wonder this type of fencing has become increasingly more popular.
Our GRP palisade fencing and gates are made from premium-quality glass reinforced plastic and available from stock. We have a variety of standard sizes available but also offer additional sizes on request as well as having bespoke gates available if needed.
If required, you can speak to our team of industry experts about our pre-site assembly service to make your job as simple as possible.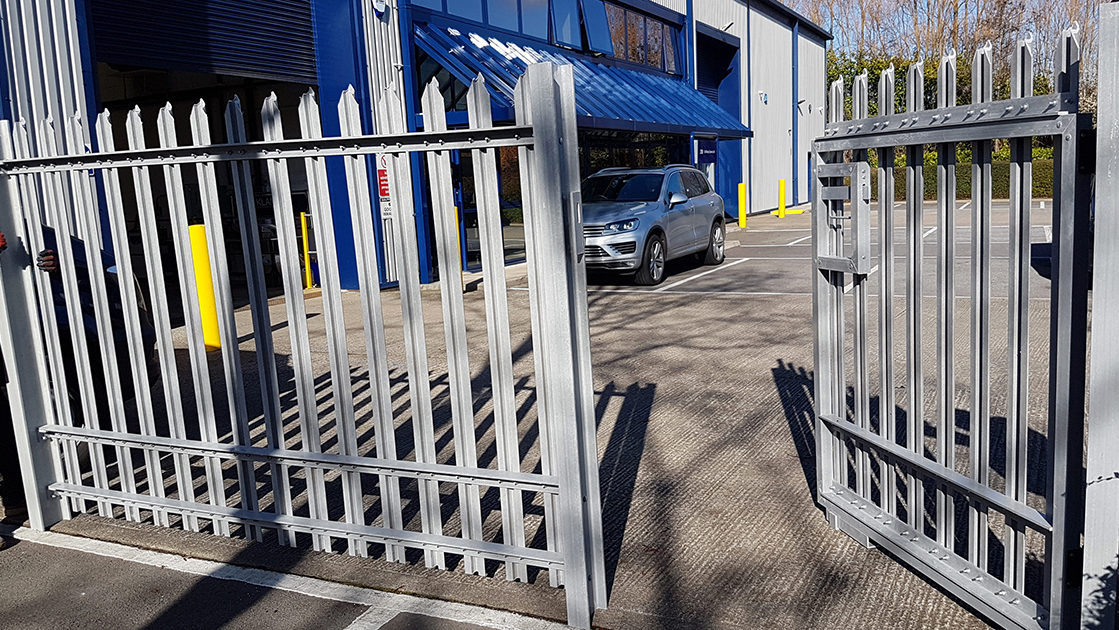 Summary
Overall it is clear to see that the benefits of GRP products are almost endless and far outweigh what is offered by traditional galvanised steel products. Although the upfront cost of GRP may be slightly higher, steel has higher cost implications in the long term due to it's shorter life span.
GRP offers a much higher quality product compared to steel, in addition to being maintenance free and long lasting. Effectively providing a more cost-effective solution and a sensible investment overall.
Ezi Klamp are GRP handrail experts, but we also offer GRP grating and GRP palisade fencing and gates.
Put GRP to the test with your next project!
Get in touch with your requirements, call 0117 970 2420 or email sales@eziklampsystems.com
Other articles you might find interesting:
Related Product Categories
First Published:
04/03/2019
(Updated

25/10/2023

)