Your GRP Handrail Specialists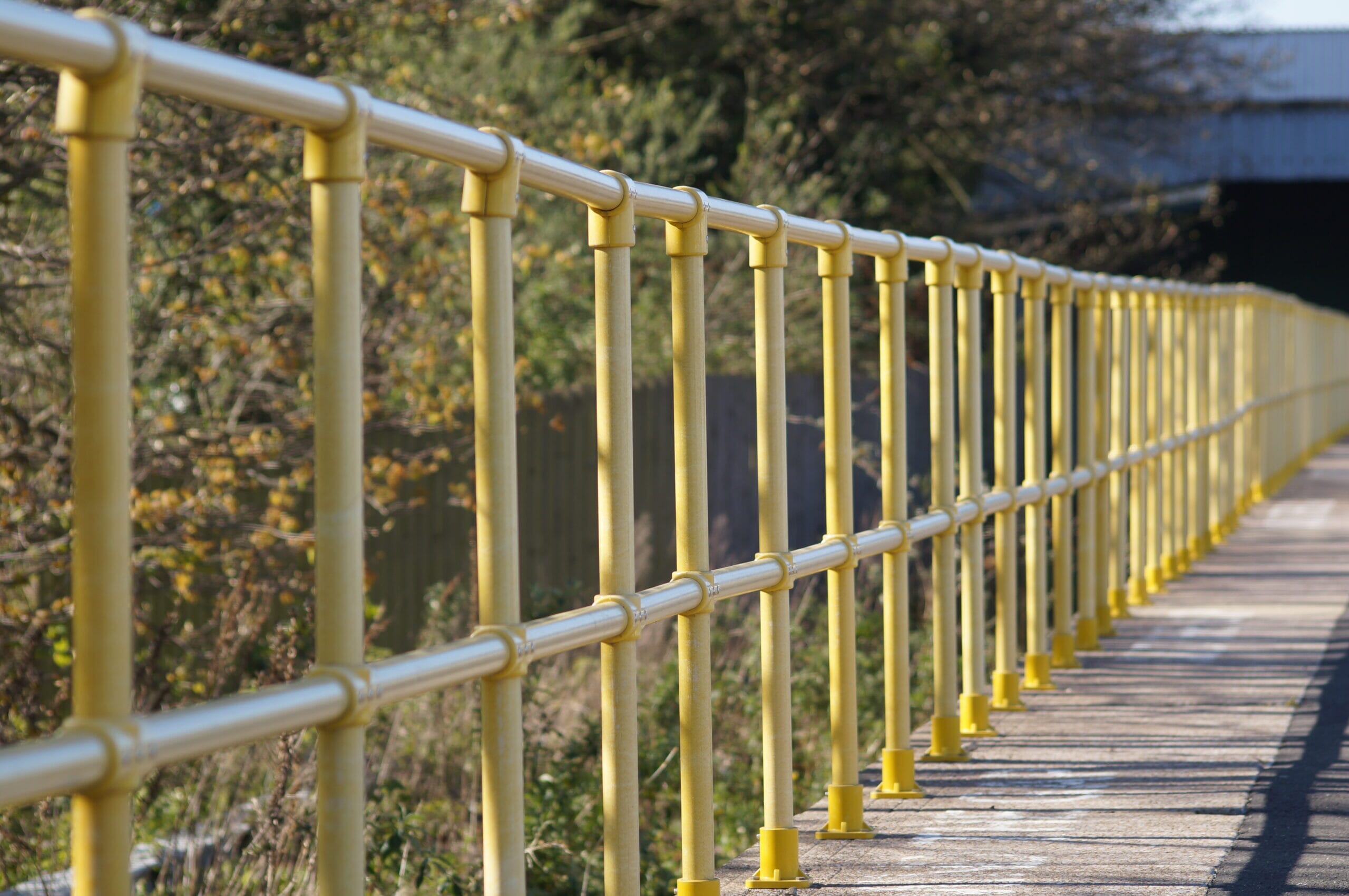 Your GRP Handrail Specialists
GRP handrail has so many benefits over steel. But to take full advantage of this revolutionary material, make sure you turn to the GRP handrail specialists at Ezi Klamp. From design to delivery, here's how we can help.
Some of the most demanding sectors in British industry rely on Glass Reinforced Plastic (GRP) handrailing. From rail tracksides and offshore oil plants, to water treatment units, power stations and manufacturing plants that handle hazardous chemicals, only GRP handrail has the unique properties to withstand the needs of almost every industry.
If you've never considered GRP handrailing before, here are some of the key benefits over steel (you'll find a full rundown here):
Non conductive
Resistant to corrosion
Fire retardant
Low maintenance
Low resale value
Very high strength-to-weight ratio
Easy assembly (only requires a stainless steel bolt to clamp fittings together)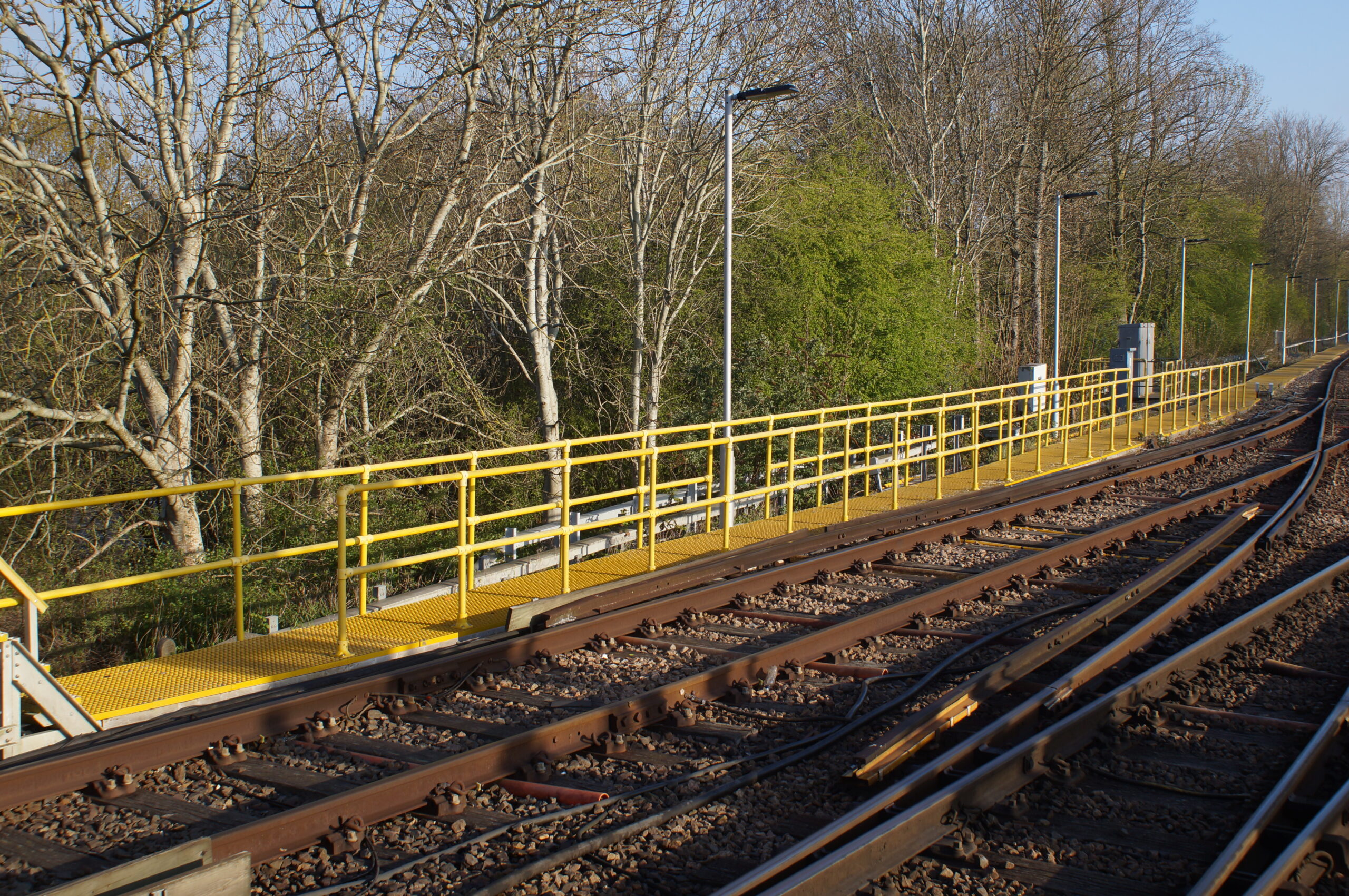 Why choose Ezi Klamp for your GRP handrail?
You've heard the advantages, and you're ready to start your GRP handrail project. But it's vital to work with an experienced GRP handrail supplier who can help the whole process run smoothly and economically.
At Ezi Klamp, we're the UK's most respected GRP handrail experts. Between our extensive product knowledge, complete range of components and fast, reliable service, we'll make sure your GRP handrail project runs like clockwork.
Help designing your GRP handrailing
If planning your GRP handrail project is too much to take on, Ezi Klamp's experts are ready to work with your brief. When you get in touch with our team, we'll visualise the location for your GRP handrailing, working from your plans, photos, drawings and site dimensions to suggest the right layout, draw up a list of required parts – then quote you fast. No other GRP handrail supplier gives this personal service: that's the Ezi Klamp difference.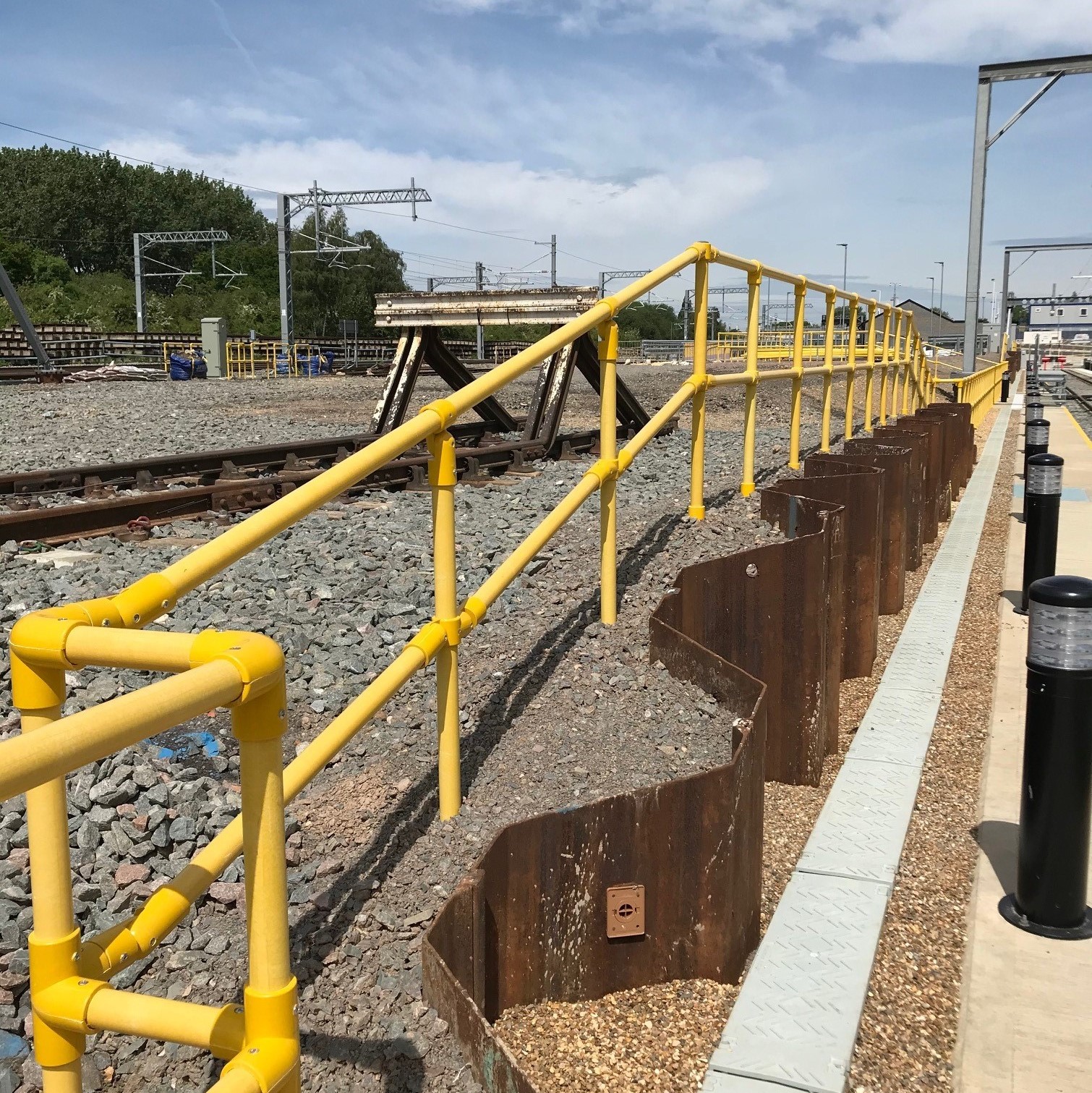 All the GRP handrail components you need
It's frustrating to order from a GRP handrail supplier who can't source the parts you need – or tries to sell you the parts you don't. At the Ezi Klamp warehouse in Bristol, we have every GRP handrail component right here at our fingertips, from elbows and crosses to baseplates and four-way corners. It means we can offer you the most efficient GRP handrail solution, without cutting corners or selling you unsuitable parts that aren't right for the job.
Fast delivery of your GRP handrail system
Once you approve our quote, the Ezi Klamp team will move fast to process your order and gather your GRP handrailing. Stock items can be dispatched the same day – with just a little longer for custom components – keeping your project and day-to-day business on track.
Ezi Klamp is the UK's most respected supplier of GRP handrail. To discuss your requirements, call us today on 0117 970 2420 or email sales@eziklampsystems.com
Related Product Categories
First Published:
20/02/2018
(Updated

24/04/2023

)