Your guide to GRP Palisade Fencing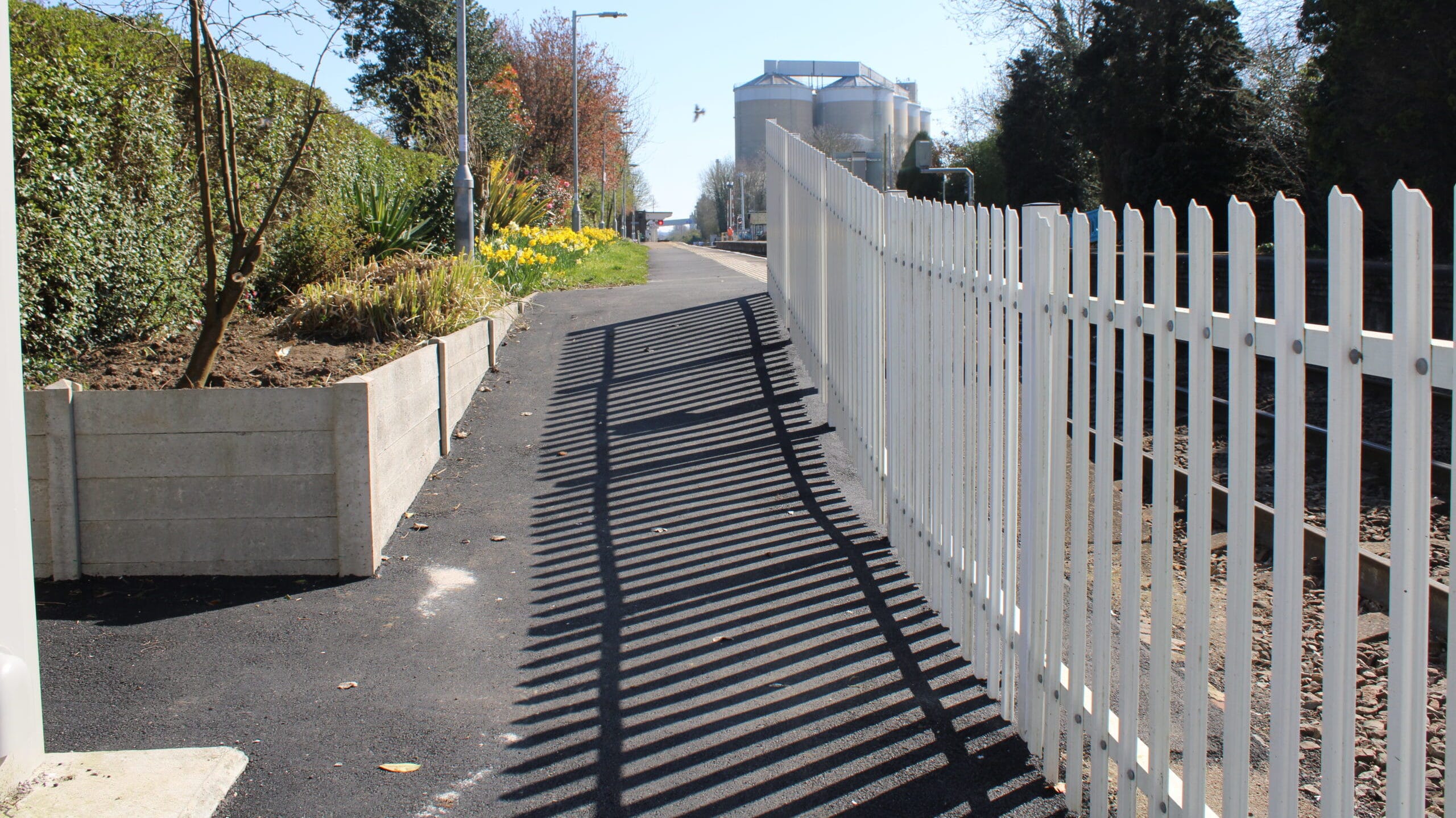 GRP Palisade Fencing: The flexible solution to keep your premises secure.
There's a good reason why you'll see palisade fencing everywhere from stadiums and hospitals to schools and airports. Across every industry, smart site managers know there's no better way to keep premises secure, goods safe and trespassers out. Add to that, the no-nonsense installation, plus the steel-beating benefits of Ezi Klamp's premium-quality reinforced plastic GRP palisade fencing, and it's the ideal solution to protect your site.
Read our quick guide to GPR palisade fencing right here. And when you're ready to order, let Ezi Klamp do the legwork, getting the quote back to you quickly, gathering all the components of your new GRP palisade fence at our UK warehouse – and even taking on the pre-site assembly, if you choose.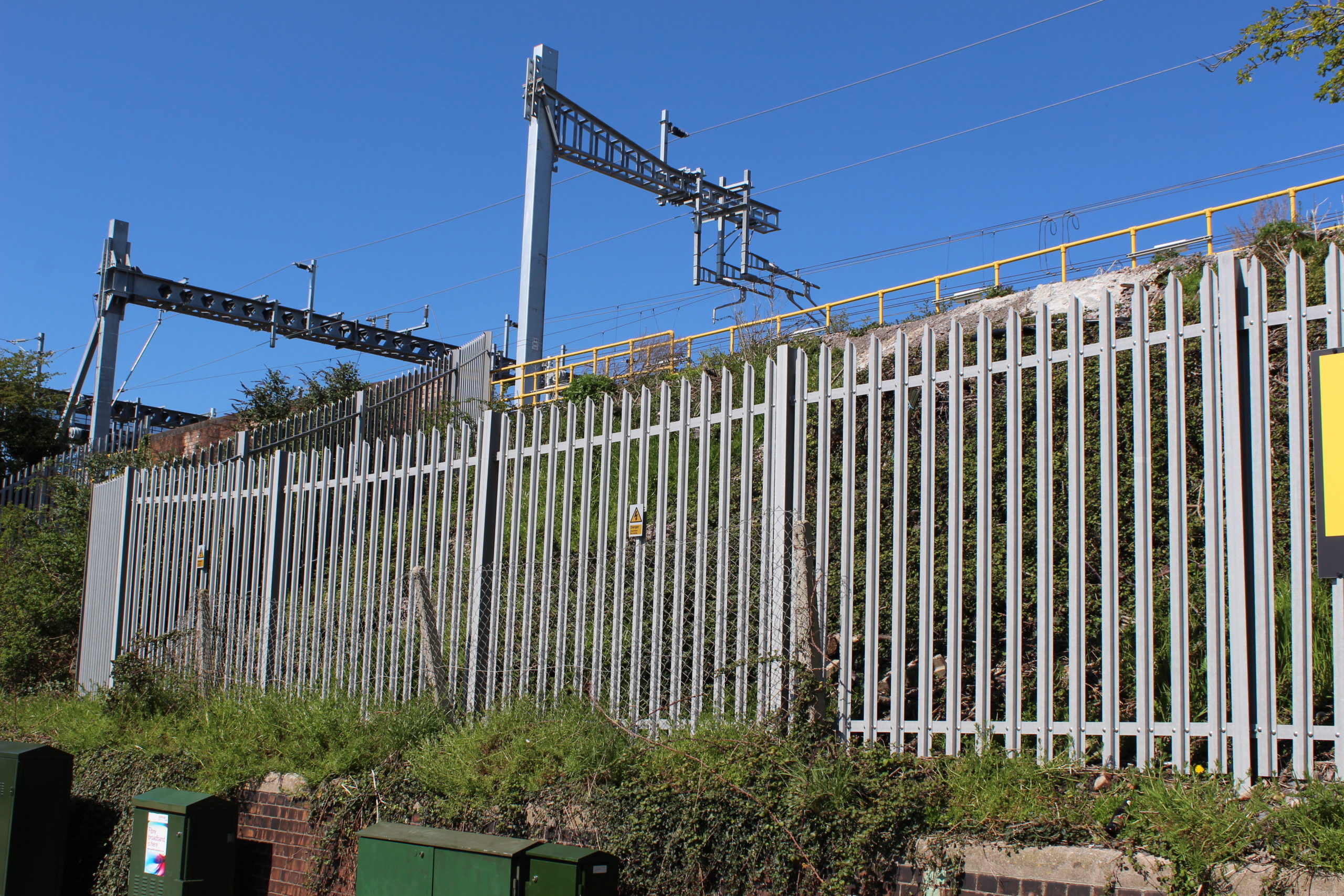 What are the benefits of a GRP palisade fence?
Protecting your premises doesn't have to mean barbed wire or the added expense of security. The first benefit of a GRP palisade fence is the unique design that is inconspicuous to your valued customers, but a highly effective deterrent and barrier to trespassers. Order from Ezi Klamp and choose either a pointed or square top pale – both almost impossible for intruders to climb.
Known for its sturdiness, a GRP palisade fence is highly flexible, too. Our standard fence heights span from 1500mm up to 3000mm, but additional sizes are available on request from Ezi Klamp – along with bespoke gates and a choice of green or grey finishes. Whatever the dimension of your premises, our experts can help design a GRP palisade fence to secure the perimeter.
What added advantages do I get with a GRP palisade fence?
Galvanised steel might be the most traditional fence material – but it's not necessarily the best. Here at Ezi Klamp, we're proud to offer palisade fencing made of glass reinforced plastic (GRP) and believe this revolutionary material – comprising densely packed continuous fibreglass, wrapped in a layer of fibreglass mat – has several important advantages over steel.
Unlike steel, a GRP palisade fence is non-conductive, non-sparking and unaffected by electromagnetic fields, so it's ideal for fencing at locations like power stations or gas works. GRP is also corrosion and chemical-resistant, fire-retardant and survives high levels of salt in the air, so it's an investment that won't degrade over time like steel, even when used in the most extreme environments.
First-time users are often surprised to find GRP palisade fencing is four times lighter than the steel equivalent, and therefore easier to handle and install. But that doesn't mean compromising on strength, with GRP's unique construction featuring thousands of fibreglass strands encased in polyester resin, for enviable strength and low maintenance. Bear in mind, too, that without the high resale value of steel, a GRP palisade fence is less likely to be targeted by thieves and removed from your premises.
How easy is it to install a GRP palisade fence?
We recommend at least two people for the installation of a GRP palisade fence – and you'll find a walkthrough of the basic process here, with more advice on request from our experts. Alternatively, if time is short, why not ask about Ezi Klamp's pre-site assembly service, letting you stay focused on your day-to-day business while we prepare your new GRP palisade fencing?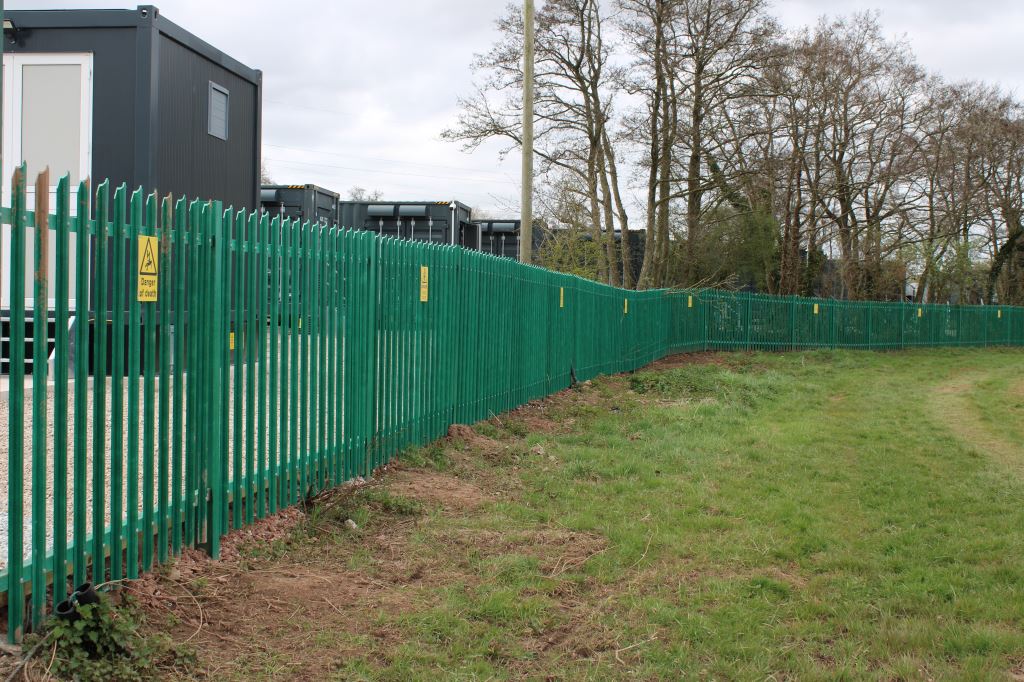 Where can I order GRP palisade fencing?
Right here at Ezi Klamp. As one of the UK's most respected suppliers of GRP palisade fencing, our team has over 17 years' experience and are ready to guide you from no-pressure enquiry to installation.
Get in touch for a prompt quotation – and once you order, delivery couldn't be easier with Ezi Klamp. Place your order and we'll prepare your GRP palisade fencing for prompt UK shipment – all part of a friendly one-stop service that helps keep your premises working as it should.
Download our product catalogue to find out more about our GRP palisade fencing, or contact us today to see how we can help your next project. We're ready to chat on 0117 970 2420 or sales@ezikampsystems.com
Related Product Categories
First Published:
29/06/2020
(Updated

24/04/2023

)