Matthews Green Project – DDA Handrails

Our DDA Handrail system providing safe access routes to new primary school in Matthews Green, Wokingham
Our DDA Handrail system providing safe access routes to new primary school in Matthews Green, Wokingham
Project Name: Ezi Klamp's DDA Handrail installed at Matthews Green School
Location: Matthews Green, Wokingham
The large development project in North Wokingham includes construction of 2,000 new homes and other infrastructure to support these homes, e.g. shops, community centres and schools, such as this one and much more. The new primary school will be catering for many of the new residents living in these homes.
Safe Access routes to the schools are crucial, Ezi Klamp was contracted to supply & install a number of safety solutions to make access around the premises safer for all. We supplied over 150 metres of DDA Handrail around the school premises to ensure the school is easy to access and is compliant with Disability Discrimination Act (DDA) regulations.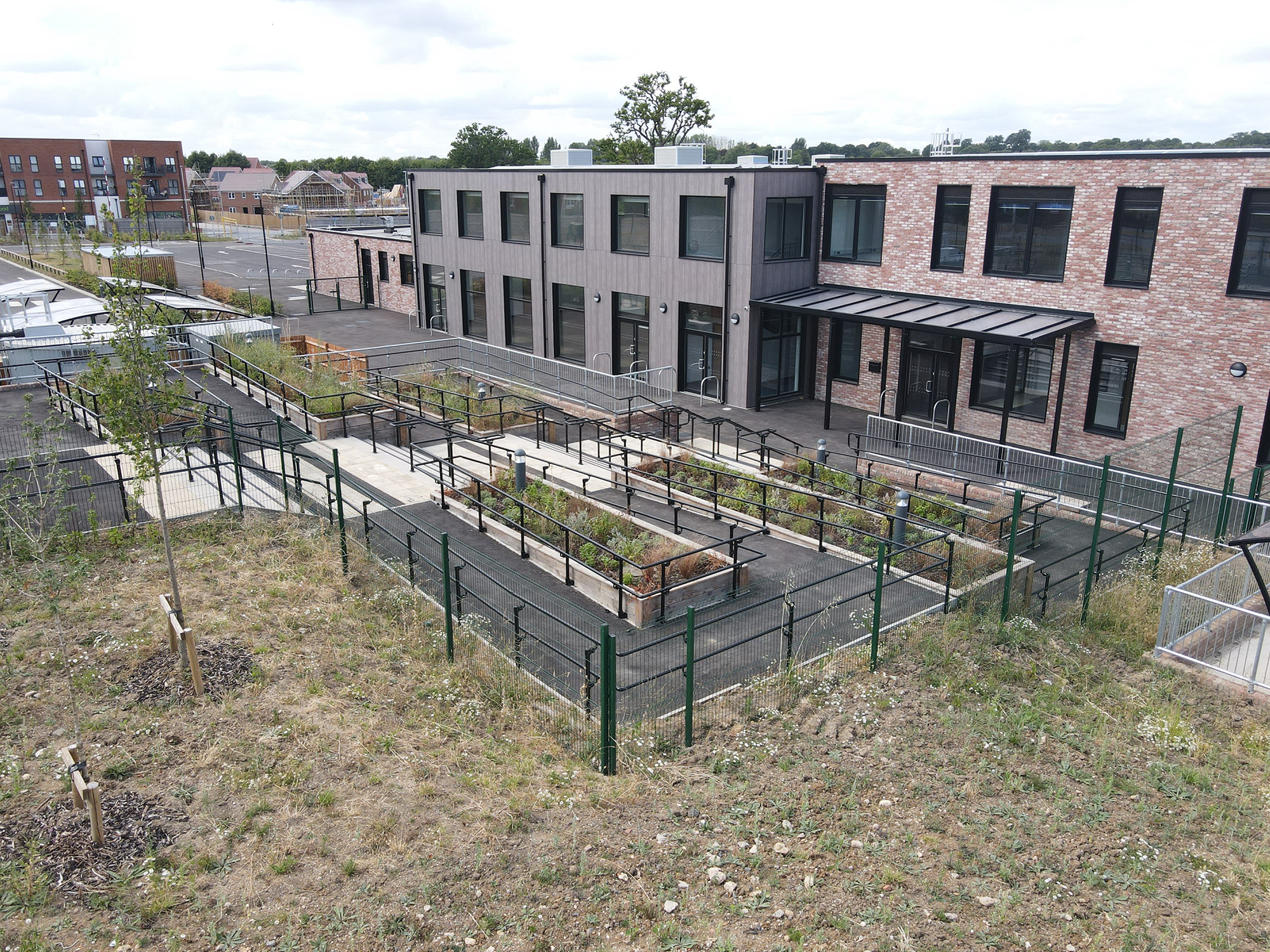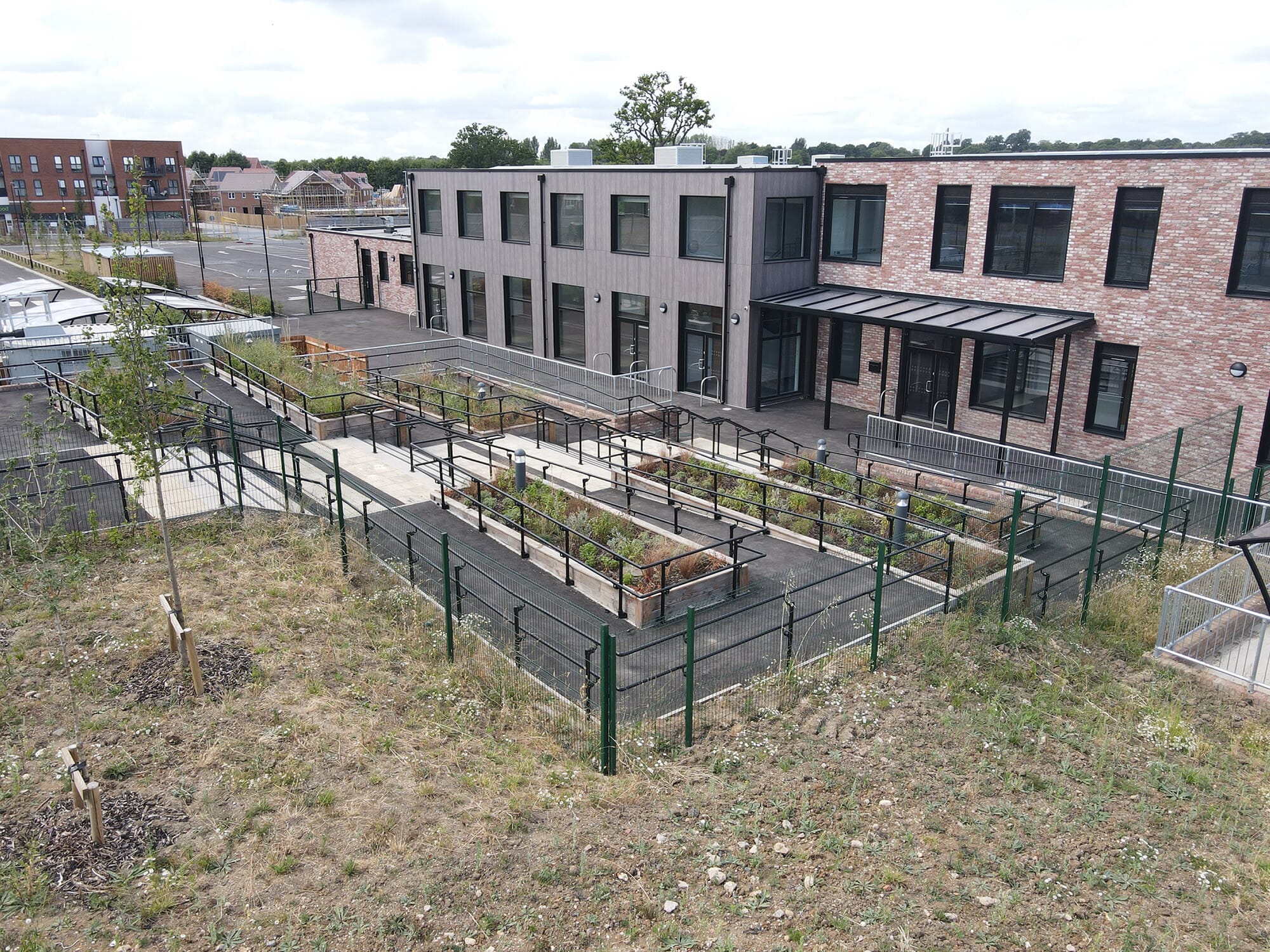 DDA Handrails have smooth continuous handrails at 42mm diameter, and supplied polyester powder coated as standard making them meet the 'not cold to touch' factor.  We can polyester powder coat handrails in any standard RAL colour.
Ezi Klamp also supplied & fitted 29m of our Pedestrian barrier system, formed with our Key Clamp tube & fittings as well as vertical bar infill panels, this was and is the perfect system to remove the fall from height hazard.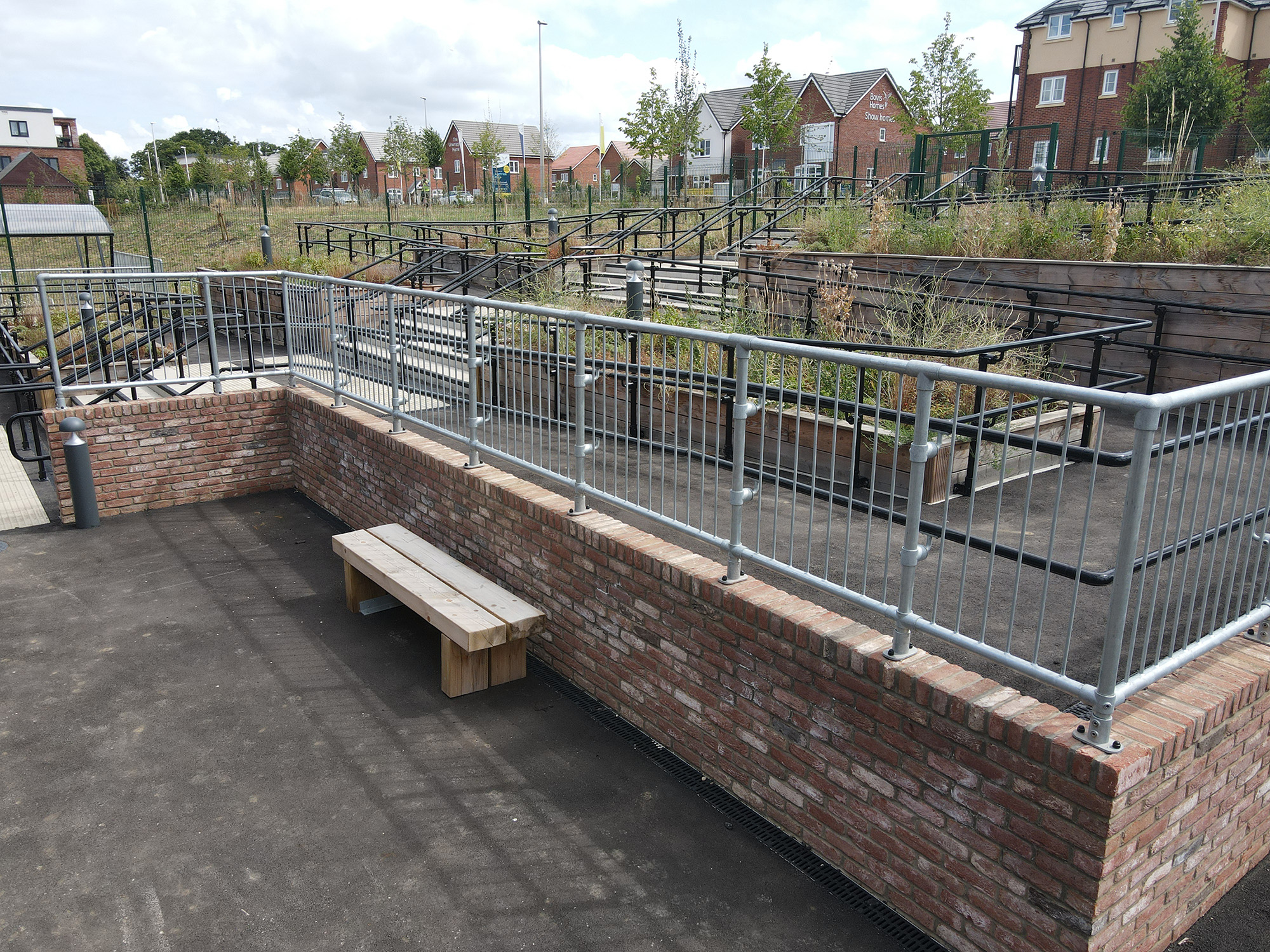 4 x Vertical Access Ladders were fitted on the roof areas of the school so authorised maintenance personnel can get around the roof safely.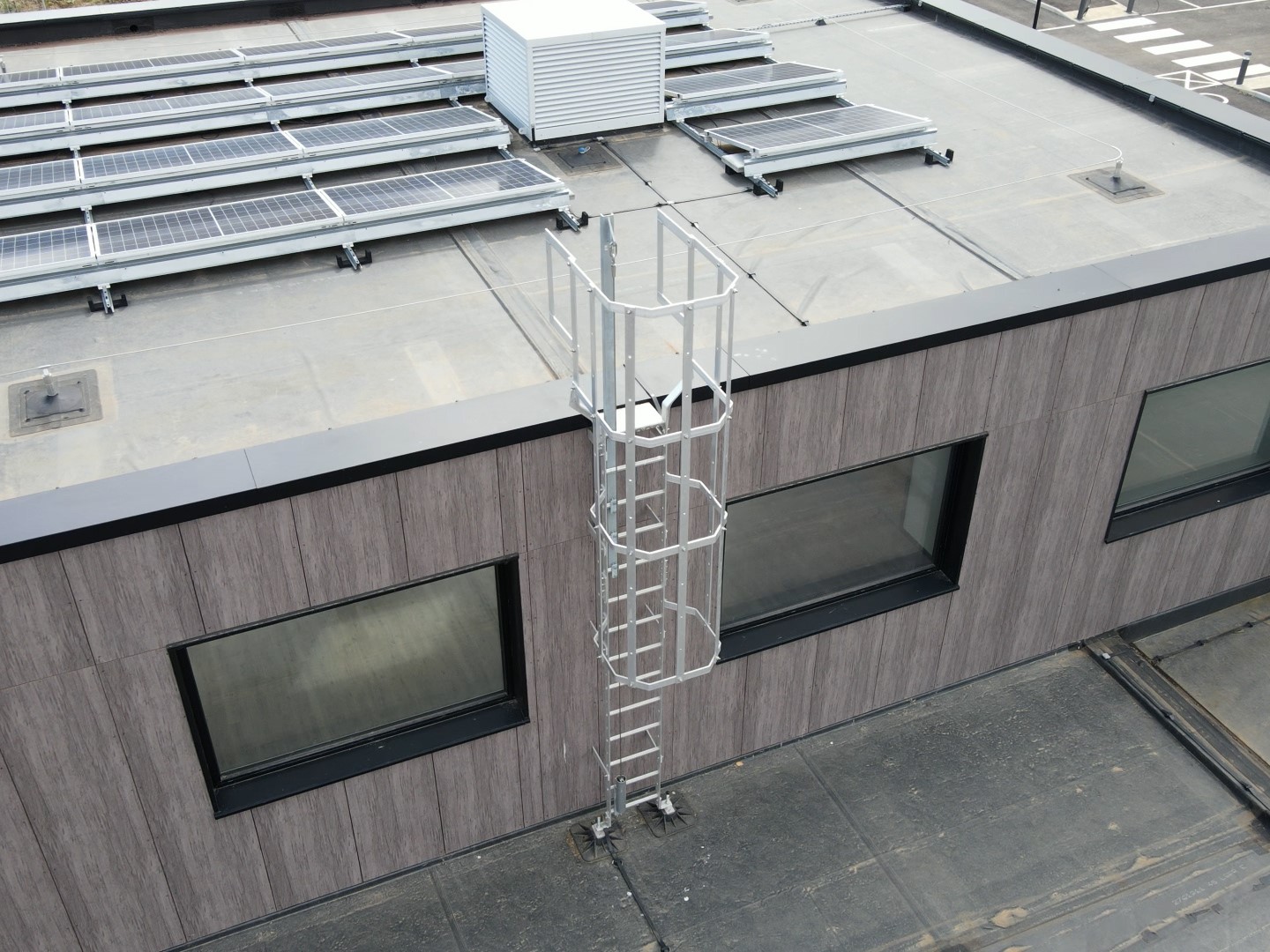 Ezi Klamp Products Used:  DDA Handrail System
First Published:
28/07/2022
(Updated

20/06/2023

)