Merchants House - Roof Guardrail Project
Project Name: Merchants House, Bristol
Location: Whapping Wharf, Bristol, BS1 4AB
Project Scope: Merchants House is a purpose-built office building, arranged as North and South blocks, and is situated in a prominent position on Wapping Road to the southern edge of the city centre.  The building was undergoing a full refurbishment including new roof covering, new roof lights and upgraded air conditioning units.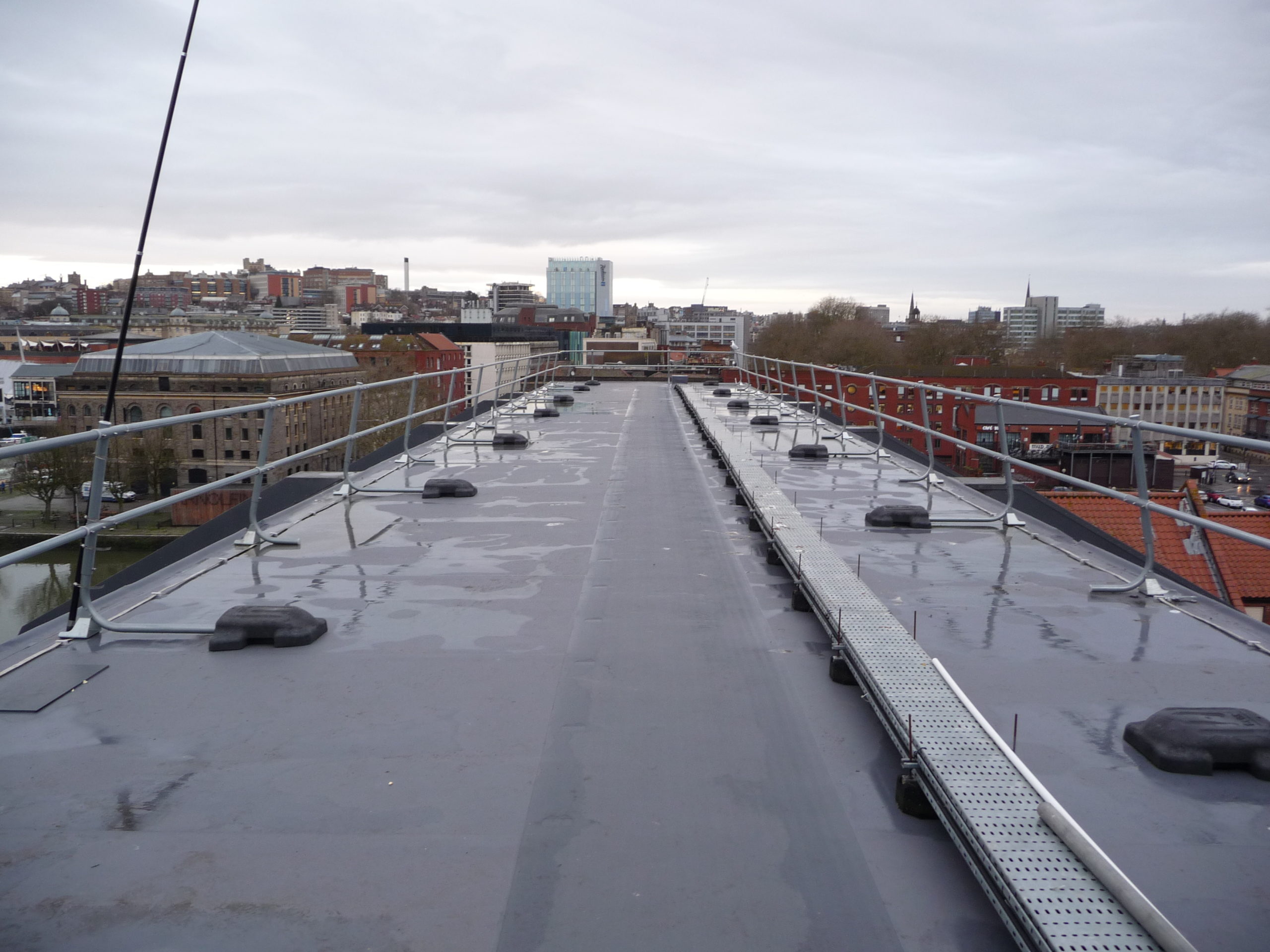 The flat roof areas on the top of the building housing the air conditioning will have to be accessed by maintenance personnel regularly in the future, so permanent access and edge protection were required.  The new roof light created was fragile so also needed a guardrail as a protection.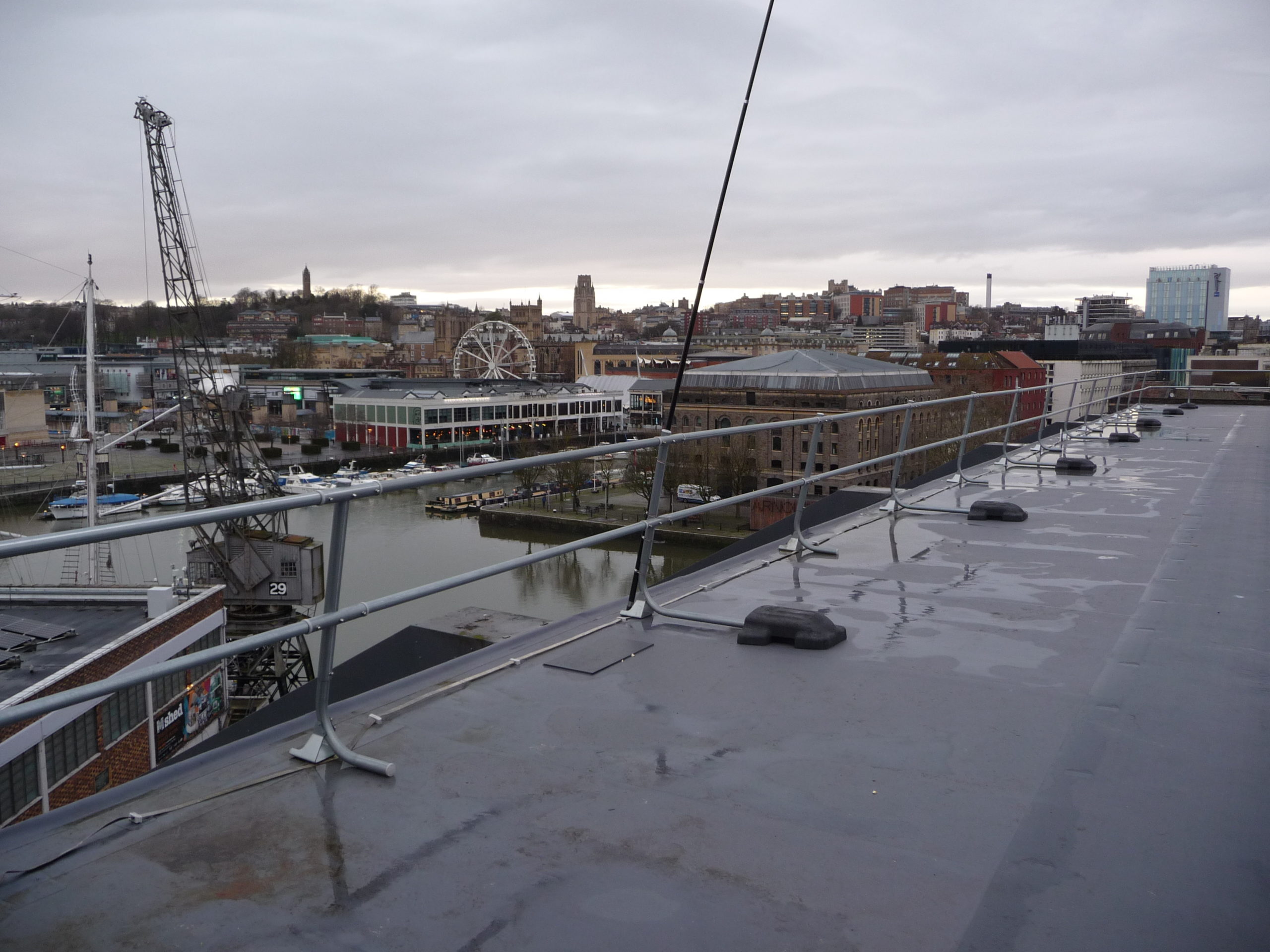 Ezi Klamp Systems were called on to supply and install a complete Free-Standing Perimeter Guardrail to both the North and South Roof areas, as well as a vertical Aluminium CAT Ladder and 30° Sloping Roof Ladder from the Roof Hatch to Roof Level on the South Block.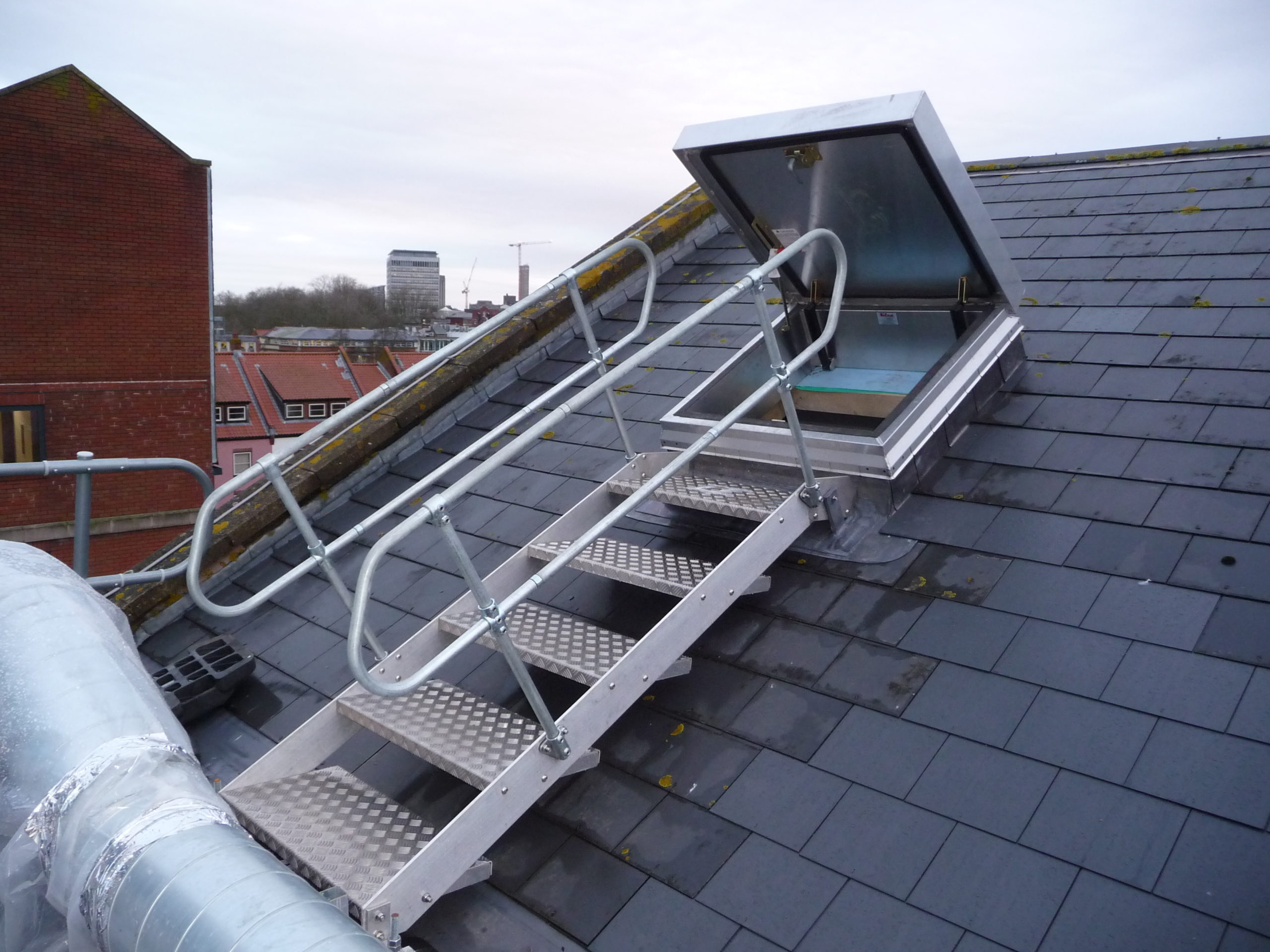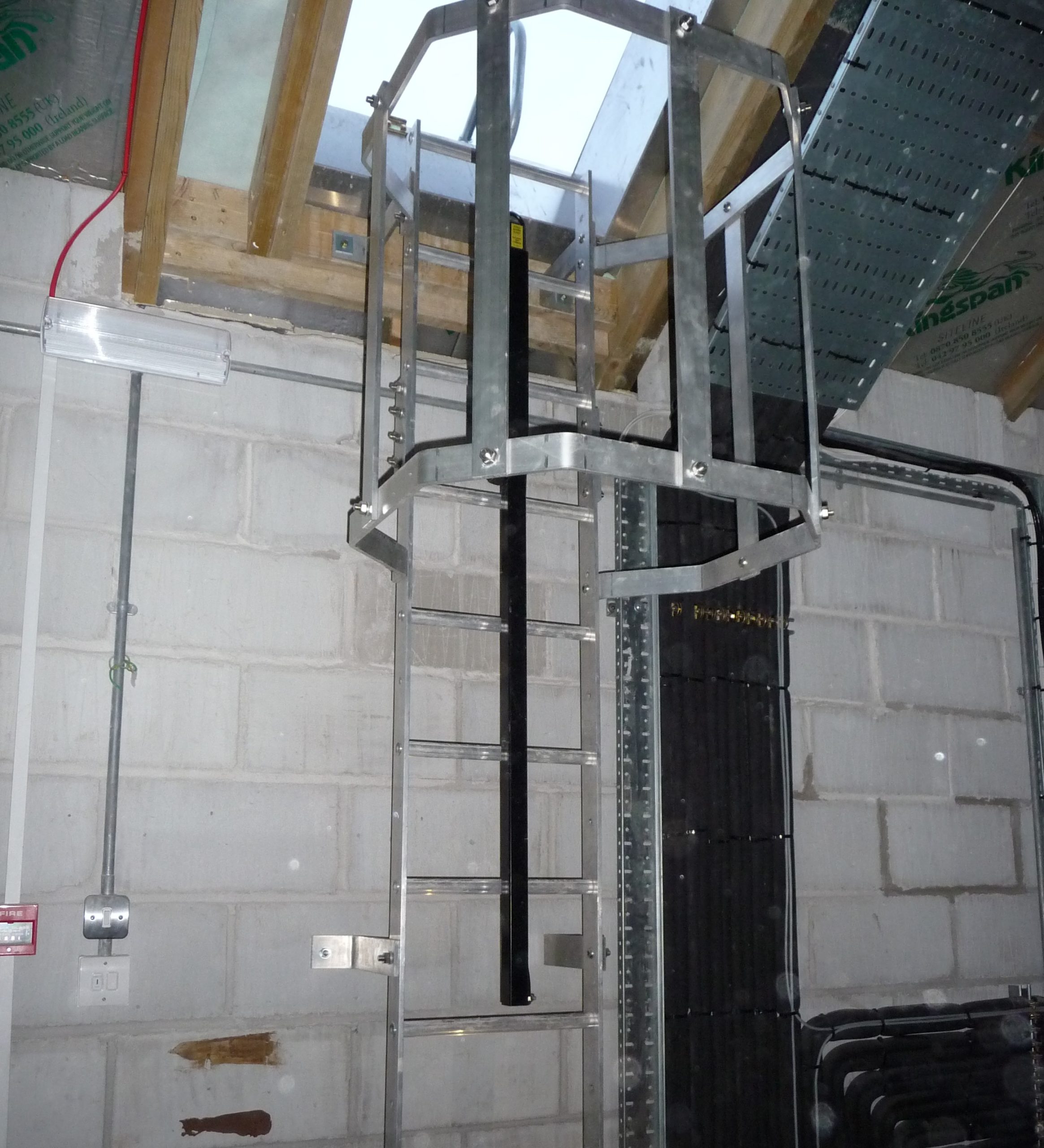 While the Free-Standing Guardrail was an 'off the shelf' product, both the Vertical CAT Ladder and the Sloping Roof Ladder were bespoke made specifically for this project.  The Vertical CAT Ladder also incorporated a Bilco 'Ladder-Up' Safety Post to ensure a secure handhold and enabling the user to enter or exit the opening in an upright and balanced position.
Ezi Klamp Products Used:
Ezi Klamp Free Standing Roof Guardrail
Ezi Klamp Vertical CAT Ladder
Ezi Klamp Roof Ladder