Redcliffe Nursery Project – Roof Guardrail Project

Our Roof Guardrail Installation on a high rise apartment block & day nursery roof in Redcliffe, Bristol
Our Roof Guardrail Installation on a high rise apartment block & day nursery roof in Redcliffe, Bristol
Case Study: Redcliffe Nursery Project
When a local nursery needed a rooftop safety solution for its maintenance staff, Ezi Klamp designed a roof guardrail system that kept the site running like clockwork. Here's how our experts approached the project.
The Project: To make a community nursery safe & secure
Located close to Bristol city centre, Redcliffe Nursery is a bustling educational facility that has served its community for almost 60 years. During that time, the building's usage has naturally evolved, and with staff regularly needing safe access to the school's flat roof for maintenance and inspections, Ezi Klamp was commissioned to suggest the best approach and equipment.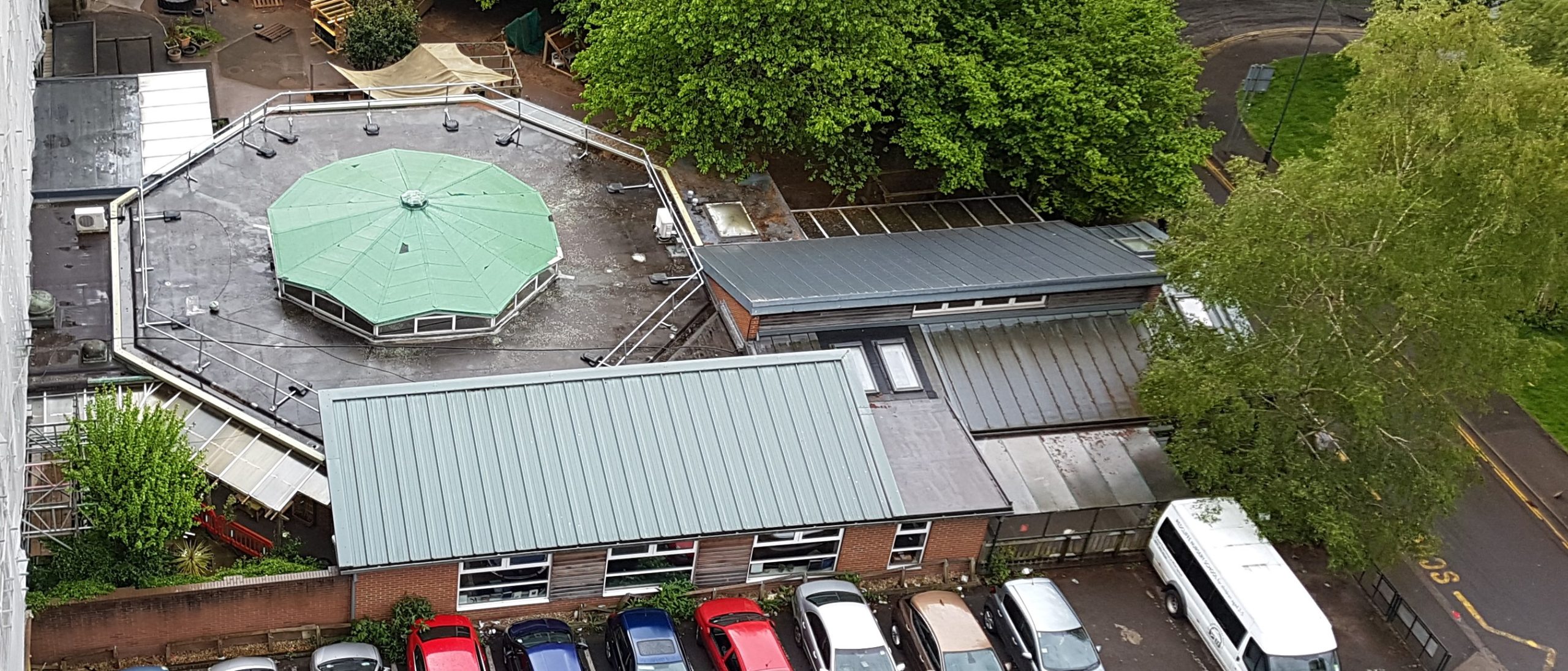 As one of the UK's most respected providers of free standing roof guardrail systems, DDA handrail, key clamp systems and barrier solutions, Ezi Klamp has over two decades' experience of working with the unique demands of the education sector. So when Redcliffe asked for a solution that would satisfy safety requirements, stay within budget and minimise disruption to the day-to-day running of the nursery, our team knew exactly what was required.
The Solution: A free standing roof guardrail system
The Ezi Klamp team aren't just there at the end of the phone – we go the extra mile with a free, no-obligation site visit when you choose our complete installation package. Having inspected the Redcliffe Nursery premises, and consulted staff on the daily usage and demands of the roof area, our experts decided that a custom roof guardrail would be the best all-round solution to provide permanent roof edge protection.
Our free standing roof guardrail systems work on a simple but highly effective principle, with a cantilever weight offering unbeatable strength and stability, while removing the need to penetrate the roof membrane with mechanical fixings. Meanwhile, no roof guardrail system is easier to assemble, with the 48mm-diameter tubes simply clamping together using stainless steel set screws. Just as important, with its hard-wearing and weather-resistant galvanised steel finish, our industry-leading roof guardrail should give Redcliffe Nursery maintenance-free protection for many years to come.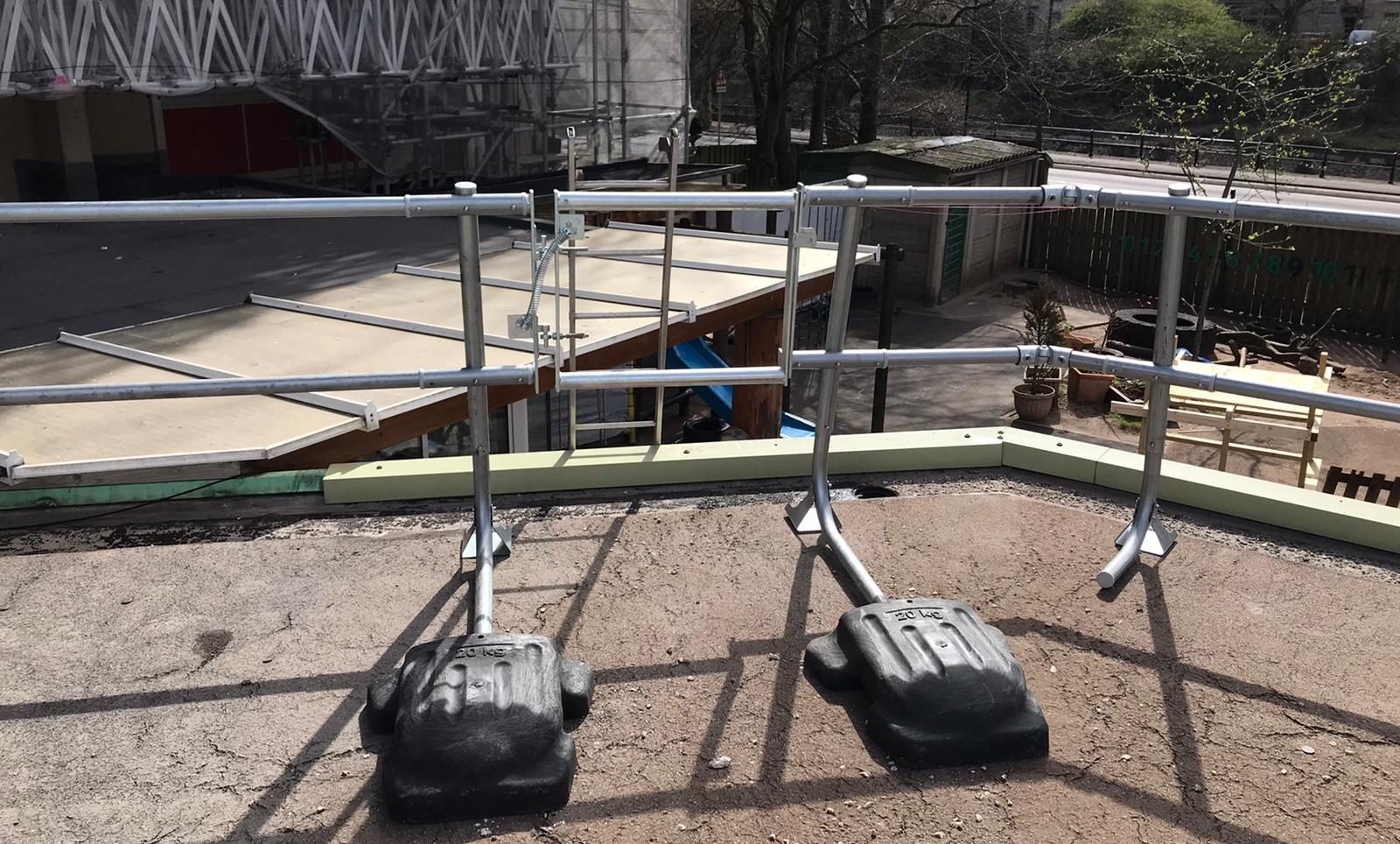 With the roof guardrail installation complete, the Ezi Klamp team then considered the additions that would make the roof area even safer. We agreed with the Redcliffe Nursery management that a self-closing, spring-loaded gate would help to keep the rooftop secure and prevent human error during essential maintenance checks. Meanwhile, for added peace of mind, we also installed a ladder tie-off point to ensure the safety of maintenance staff working at height around the roof area.
Ezi Klamp Products Used
Ezi Klamp is the UK's most respected supplier of free standing roof guardrail systems, DDA handrail, key clamp systems, barrier solutions and more. To discuss your project, call us today on 0117 970 2420 or email sales@eziklampsystems.com
First Published:
06/08/2020
(Updated

20/06/2023

)