Telegraph Hotel, Coventry - Roof Guardrail Project
Case Study: Telegraph Hotel, Coventry
When an icon of British industry reopened as a boutique hotel, it was important that the style was backed by safety. Here's how Ezi Klamp stepped up to design, supply and install our free standing roof guardrail

The Project: To make safe the roof areas of a modern Midlands hotel
To anyone familiar with Coventry's history, the Telegraph building is as iconic as they come. For over half a century, this building was the nerve centre of the Coventry Evening Telegraph, not to mention an architectural triumph, with classic '50s styling that made it a must-see location in the city centre.
The journalists and printing presses are long gone – but in 2021, the building reopened as The Telegraph Hotel, featuring 88 bedrooms that include duplex penthouse suites, an expansive restaurant in a glazed courtyard, meeting and conferencing facilities, plus a rooftop bar overlooking Belgrade Square.
However, repurposing a historic building is never straightforward, and one key challenge was making safe a large, flat roof area that is used to house plants and machinery, while giving regular access to maintenance personnel. As trusted suppliers of free standing roof guardrail systems, the Ezi Klamp team was ready to step up and find the solution.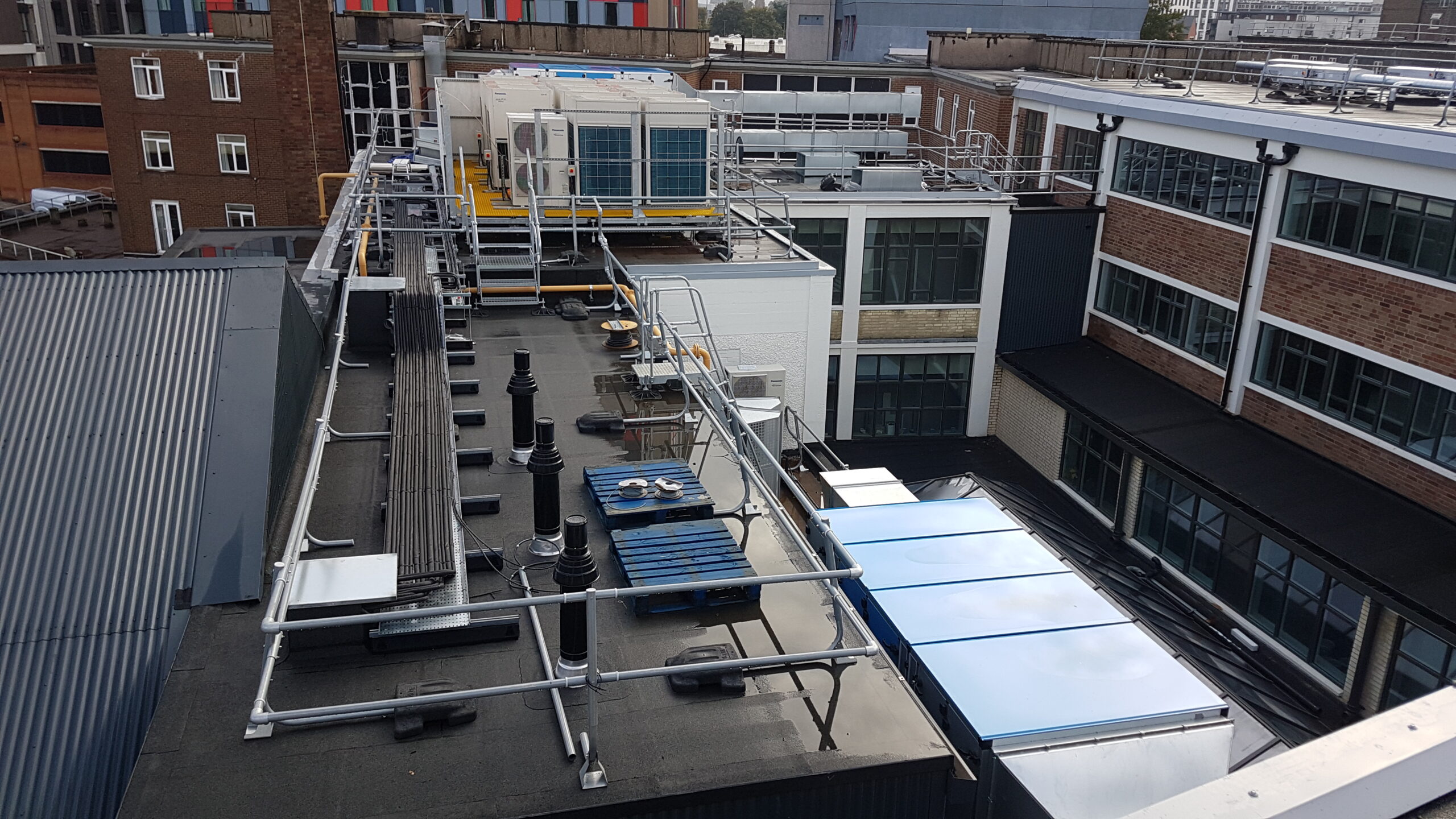 The Solution: To design, supply and install free standing roof guardrail systems
As the Ezi Klamp team explained to the hotel owners, roof guardrail doesn't have to be a headache. Unlike traditional roof barriers – which require you to weld components and penetrate the roof membrane with mechanical fixings – our free standing roof guardrail systems are easily clamped together and use a beautifully simple cantilever weight principle for unbeatable stability and strength. As an added benefit, our roof guardrail protects premises for longer, thanks to a weatherproof galvanised steel finish.

By installing our free standing roof guardrail across the entire roof area, we immediately removed the fall-from-height risk. The project also allowed the team to show off our design skills and adaptability. With the iconic Telegraph 'T' symbol mounted on a raised area in the middle of the roof, the section of roof guardrail in front is deliberately hinged to avoid sight obstruction from below. This bespoke section of roof guardrail is folded flat when not in use, then simply lifted into position by engineers before they start work – ensuring complete edge protection safety for all operatives who visit the roof.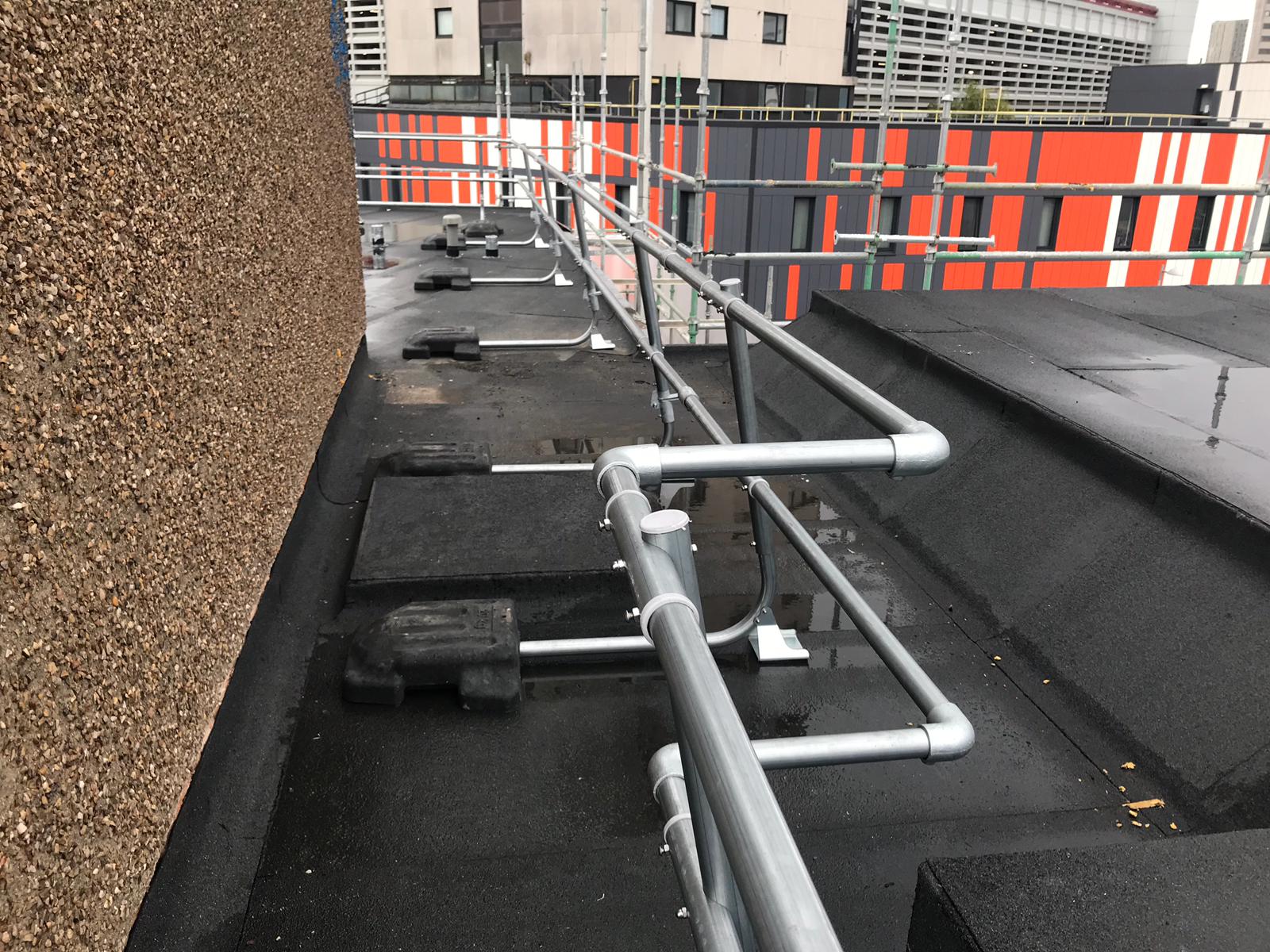 The roof guardrail was the heart of the project, but finishing touches were important, too. The Ezi Klamp team provided the hotel with a series of roof access ladders and steps sections, making working conditions even better for maintenance personnel. The result is a hotel that is as safe as it is stylish.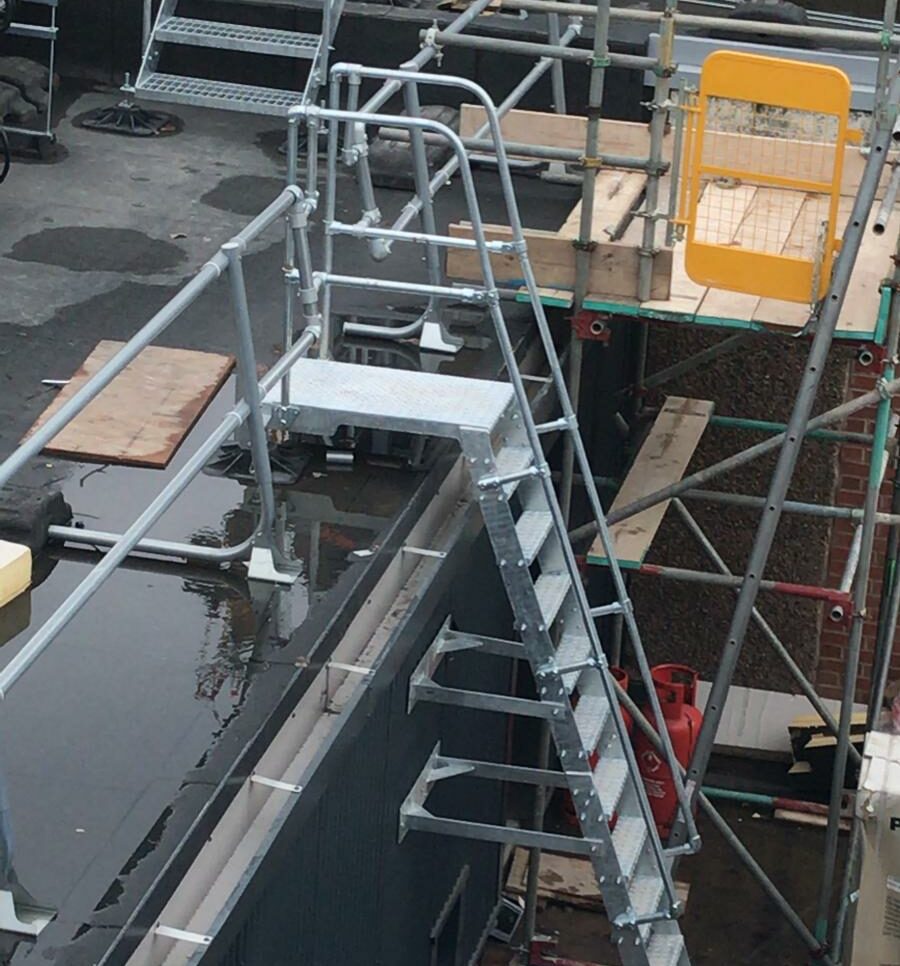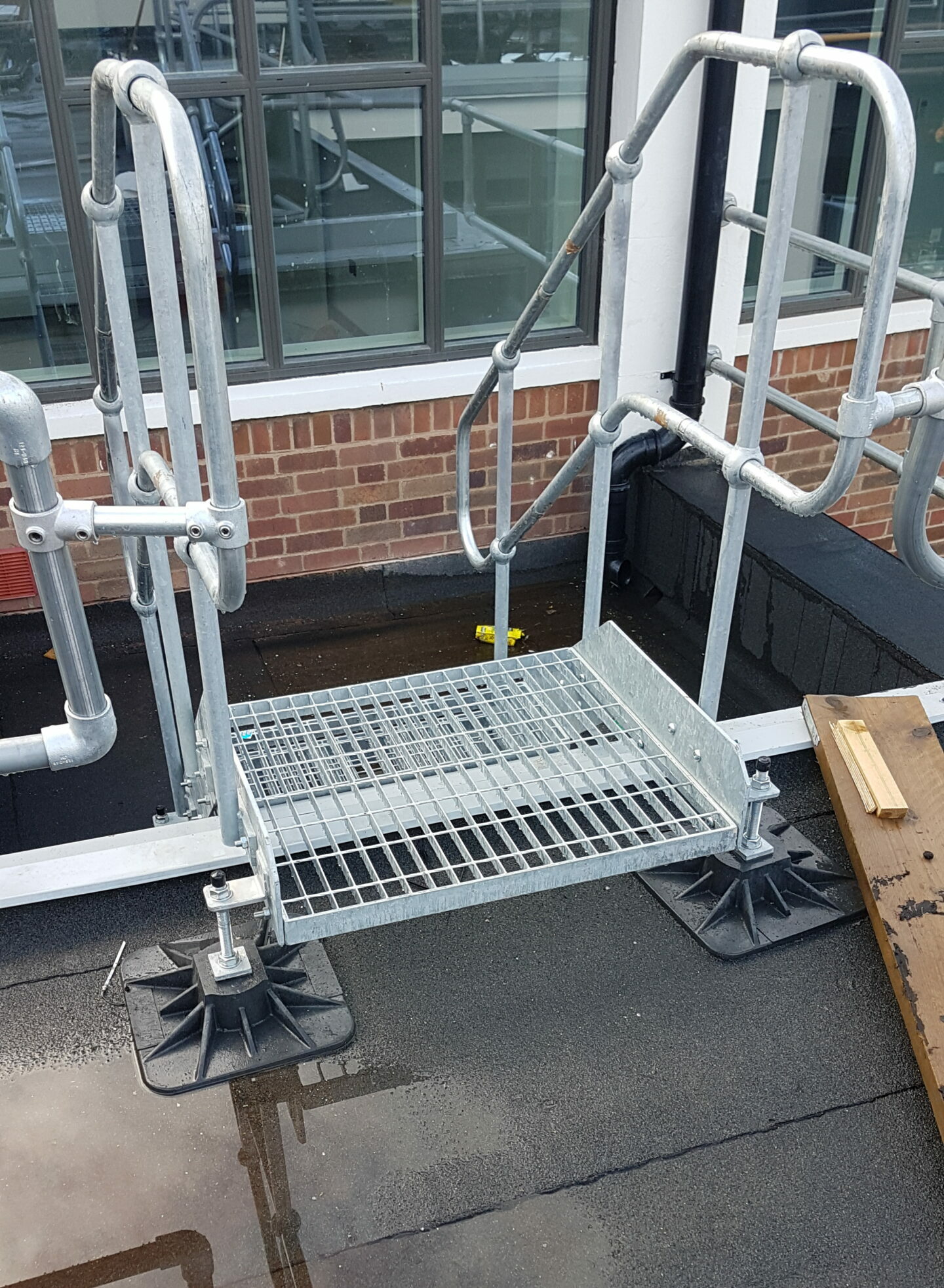 Ezi Klamp Products Used:
Free Standing Roof Guardrail Systems
Ezi Klamp Roof Steps
To learn more about our free standing roof guardrail systems – or to discuss your own project – call the Ezi Klamp team on 0117 970 2420 or drop us an email on sales@eziklampsystems.com