The Benefits of GRP (Glass Reinforced Plastic)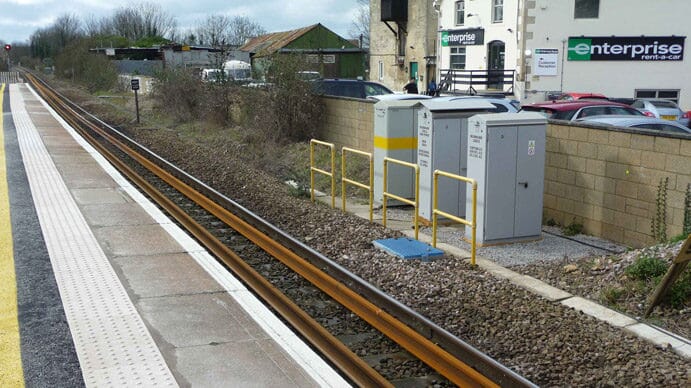 At Ezi Klamp we are proud to supply an extensive range of GRP tubes and fittings. GRP is a highly robust, cost effective and sustainable material, which is why it's ideal for almost all handrail applications.
Read on to find out more about this versatile material and its benefits over the traditional galvanised steel.
What is GRP?
GRP, or Glass Reinforced Plastic, is densely packed continuous fibreglass, which is wrapped in a layer of fibreglass mat. The practical uses of GRP are almost endless, giving designers a lot of freedom. The lightweight yet strong construction means that it has become very popular for more and more applications and is particularly effective for handrails.
The benefits of GRP Handrails
The unique properties of GRP enable it to be easily formed and moulded into different products of all shapes and sizes, which makes it ideal in the construction of handrails, which will always have varying requirements for each individual project.
As handrails are often in areas of potential danger such as railway tracksides, airports and manufacturing plants, it's important that the material chosen is equipped to deal with impact, wear and tear and even fire damage. GRP has a high impact resistance, resisting sudden and severe point loading and it also avoids permanent distortion, returning to its original shape without the need for costly repairs. Very little to no maintenance is required as the material is incredibly resilient and this leads to substantial savings across its long life span. GRP handrails are also fire retardant, giving you complete peace of mind.
Assembling GRP handrails is easy as it simply requires a stainless steel bolt to clamp the fittings together. It also provides a modern appearance, with sleek edges and a smooth finish.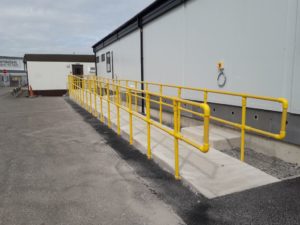 The advantages of GRP over steel
GRP is an innovative material that has proven to have many advantages over the traditional galvanised steel used in standard handrail systems. To name just a few…
High Strength-To-Weight Ratio
Each of our GRP products consists of thousands of fibreglass strands encased within high quality polyester resin. This makes the material incredibly strong, yet far lighter than steel (usually just a fourth of a similar steel structure) and enables handrails to outperform and outlast their traditional steel counterparts.
Non-Conductive
No grounding to earth or bonding is required, so GRP handrails are safe for locations near potential sources of electricity; the material is ideally suited for use in electrically hazardous sites such as electric substations or in the rail network.
Non-Corrosive
The dense fibre core of our GRP means it does not corrode, rust or degrade and the fibreglass mat helps form a resin layer on the surface that is resistant to cracking. It is not damaged by water, salt or oils, or by chemicals, including most acids. This system is therefore highly tolerant of even the most aggressive environments and can stand up to the corrosion challenges industries consistently face. GRP is almost maintenance free, with a much longer lifespan than traditional steel.
Radio Transparent
Our GRP handrails are transparent to radio wave frequencies and cannot be affected by them, which means they are ideal for use in airports and defence sites.
Non-Magnetic & Non-Sparking
GRP is also unaffected by electromagnetic fields and won't spark, making it suitable for locations where combustible gases may be present.
Reduces Theft
Whereas steel is often stolen from sites due to its high scrap value, GRP has no scrap value at all which means it's not as vulnerable to theft.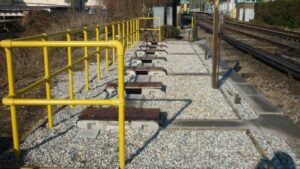 Where can GRP be used?
The properties described above mean that GRP has specific benefits for users across several sectors, in particular those that need a handrail solution for a hazardous or harsh environment. Some of these include:
Railway trackside
Electrical substations
Manufacturing plants
Marine vessels
Offshore wind & oil facilities
Water treatment works
Airports & defence sites
At Ezi Klamp Systems we have a variety of GRP tubes and fittings available, including elbows, crosses, short and long tees, four-way corners, swivels, base plates and side fix plates. Explore the range today and discover the many benefits of GRP in your next project!
First Published:
20/04/2018
(Updated

24/04/2023

)