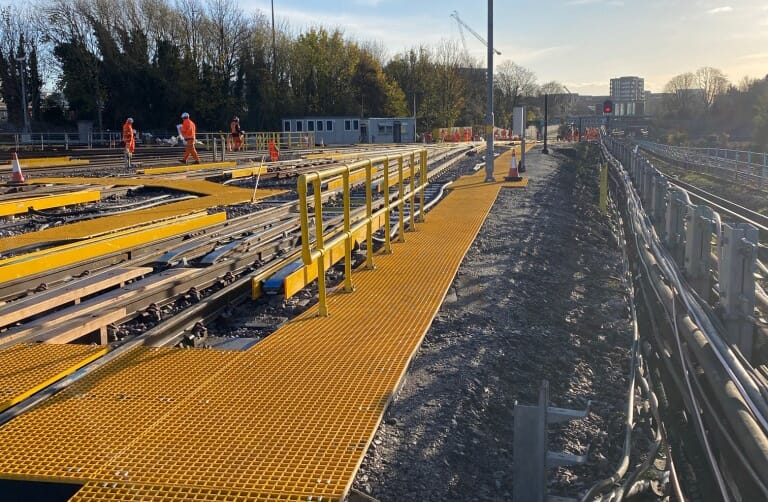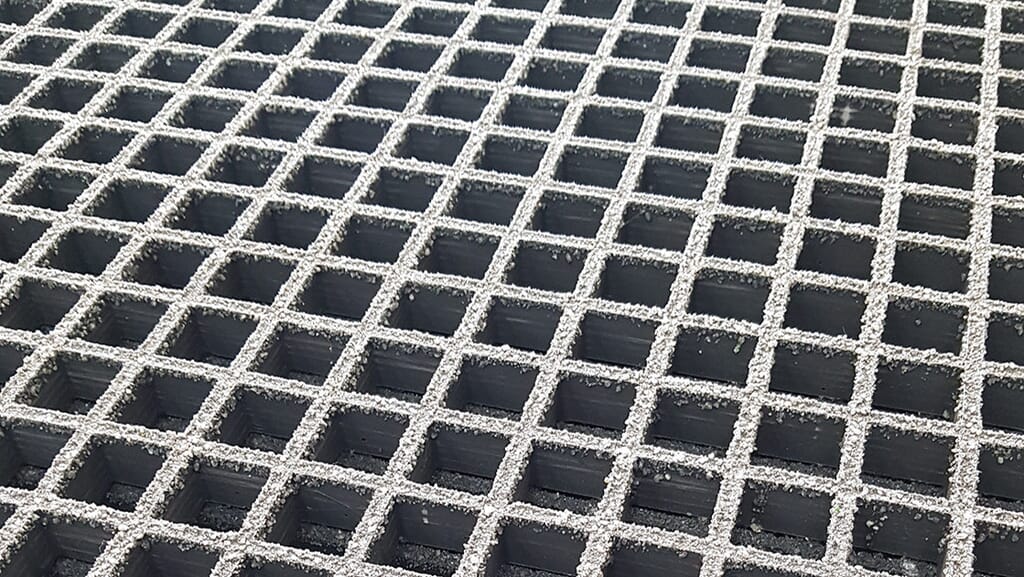 GRP Grating
Steel grating is traditional – but it might not be the best choice for industries like rail transport and utilities. Made from revolutionary glass reinforced plastic, GRP grating has set a new industry standard, offering major advantages over metal in a range of work environments.
In industries with challenging working environments, GRP grating does the job. Strong, hard-wearing, slip-resistant and easy to clean, it prevents everyday workplace accidents and typically lasts over 20 years. Plus, when installed in hazardous environments – for example, where chemicals or electricity are present – the unique benefits of GRP grating are invaluable. Not only strong, it's also non-conductive, non-sparking, fire-retardant, unaffected by magnetic fields and corrosion-proof.
Supplied in standard sheet sizing of 3.66m X 1.22m, but also available to be cut to size, GRP grating has numerous uses including walkways, steps, Platform extensions and many more.
Grating Thickness
25mm
GRP Grating
38mm
GRP Grating
50mm
GRP Grating
---
Fixing Method
GRATING 'M' CLIP
Used to fix the grating panels to a solid surface below.
GRATING 'C' CLIP
Used to join two grating panels together.
---
Ezi Klamp makes it easy to order your GRP grating.
Just let our experienced team assess your requirements and we'll quote you quickly and accurately. Then relax as we prepare your order and arrange prompt delivery from our UK warehouse. That's why we get 9.4/10 positive feedback from our loyal customers.