ROOF GUARDRAIL

Free-standing Roof Guardrail System

Non-penetrating roof guardrail system designed and tested to ensure safe working environment for maintenance personnel when working on roof tops...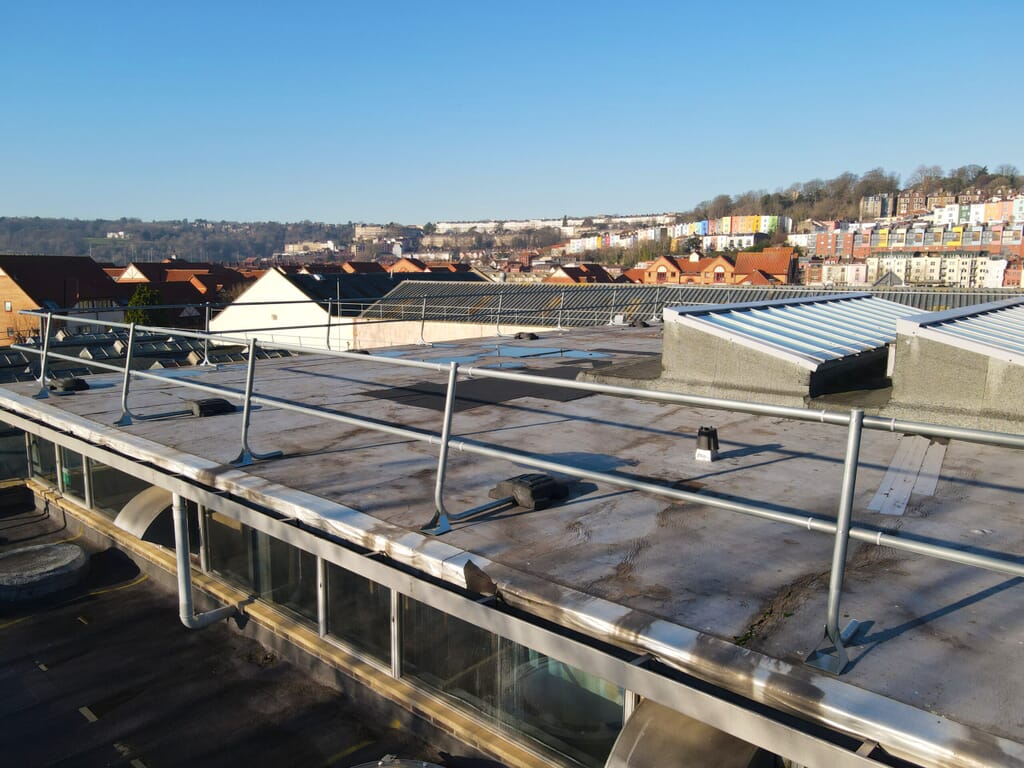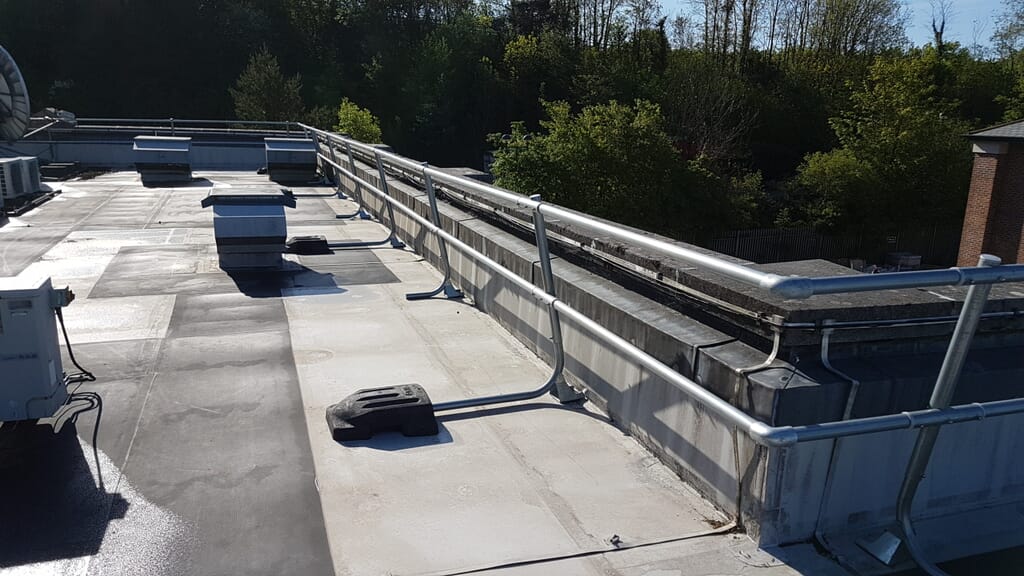 A roof guardrail is essential for the protection of your workers, site inspectors and maintenance staff. When you choose our free standing roof guardrail systems, there's no need to penetrate the roof membrane with mechanical fixings. Instead, a simple cantilever weight gives our metal roof guardrail complete strength and stability.
Ezi Klamp's free standing roof guardrail systems are easy to assemble, with no experience required to clamp together the 48mm-diameter steel tubes using stainless steel set screws. But they form a rugged, permanent roof guardrail system, thanks to a galvanised steel finish that copes with heavy use and extreme weather conditions.
Skip the hassle and order your roof guardrail from Ezi Klamp. Our expert team is ready to help you work out your project requirements, so simply send us a drawing or sketch of the roof guardrail location and we'll work out the components to give you a fast quote. It's one more reason why our service gets 9.4/10 positive feedback from happy customers.
CLICK LINK BELOW TO DOWNLOAD PDF LEAFLET
Benefits of Free-Standing Roof Guardrail
Complies with and
tested to
BS EN 13374:2013
Pre-assembled posts
for a quick, easy installation
Galvanised finish
provides a long life span
Available in any
Standard RAL Colour 
No need to penetrate
roof membrane!
Nationwide
Delivery