Pentrehafod School – Roof Guardrail Project

Learn about Ezi Klamp's free-standing roof guardrail solution installed at Pentrehafod School in Swansea for ensuring maintenance staff can complete tasks safely
Learn about Ezi Klamp's free-standing roof guardrail solution installed at Pentrehafod School in Swansea for ensuring maintenance staff can complete tasks safely
Case Study: Pentrehafod School, Swansea
When a Swansea state school asked Ezi Klamp for a barrier solution to protect its maintenance staff, the team stepped up with our free standing roof guardrail. Here's how the project went from drawing board to completion.
The Project: To provide a barrier solution for the roof of a local school
It's a sobering fact that falls from height are by far the biggest killer in the construction industry, with a recent report revealing that this type of accident was responsible for 47% of deaths in 2020. So when Pentrehafod School in Swansea asked Ezi Klamp to provide and install a barrier solution for maintenance staff working on its rooftop, we took the project very seriously.
A site inspection by the team revealed that the roof of Pentrehafod was one of the busiest areas we've worked on. Maintenance staff are required to work within a maze of air conditioning condensers, ducts, air handlers, fresh air ventilation and extraction systems – not to mention skylights and various roof drains – and we could see that robust and reliable roof edge protection was essential.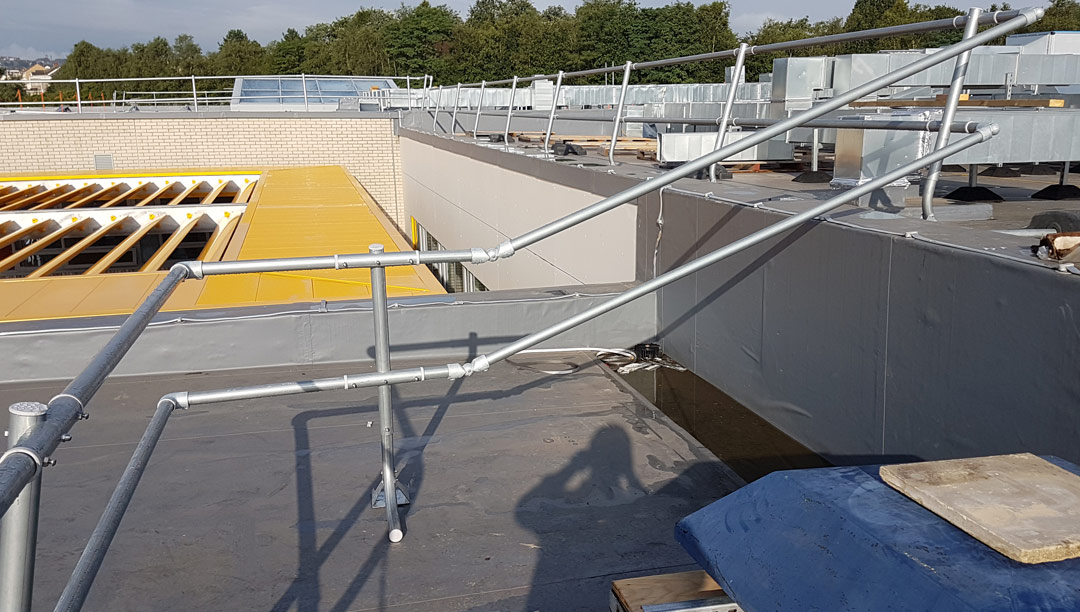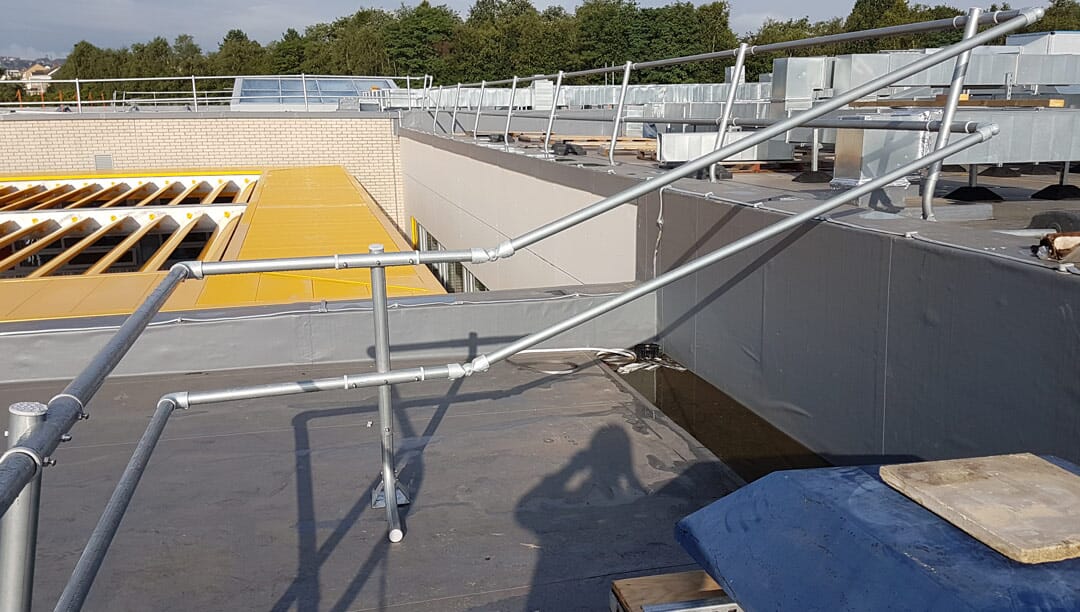 The Solution: Ezi Klamp's free standing roof guardrail systems
Creating safe places with handrails and guardrails is our passion and specialism at Ezi Klamp, so this was a great project to work on. Having set out the benefits of our free standing roof guardrail systems with the decision-makers at Pentrehafod, it was agreed this would tick all the boxes.
Ezi Klamp's roof guardrail is very straightforward to install, with the simple cantilever weight system removing the expense, disruption and potential damage that arises from penetrating the roof membrane with other barrier solutions.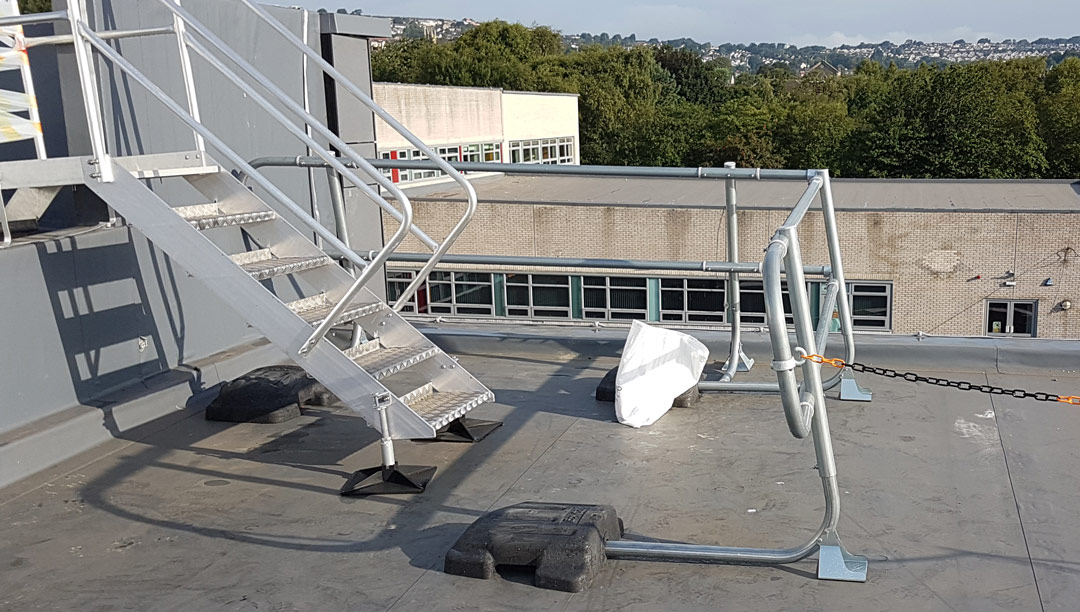 Just as important, the strength and stability of our free standing roof guardrail systems meant Pentrehafod's maintenance staff could now go about their day-to-day work in confidence – while the addition of demarcation chains where the edge was over four metres away only added to their peace of mind. The team left Pentrehafod knowing that the school now had a barrier solution that worked – and would carry on working, thanks to the galvanised steel finish that means our free standing roof guardrail systems will take heavy use and extreme weather in their stride.
Ezi Klamp Products Used
Ezi Klamp free standing roof guardrail systems
To find roof guardrail systems for sale – or ask about our supply and installation service – get in touch with the Ezi Klamp team. We're ready to chat on 0117 970 2420 or email sales@eziklampsystems.com
First Published:
10/12/2019
(Updated

20/06/2023

)