Don't assume that galvanised steel is the best choice for heavy industry handrails. Made from revolutionary glass reinforced plastic (GRP), Ezi Klamp's GRP handrail system offers key benefits over steel that explain why you'll see GRP handrailing everywhere from water treatment works to the rail industry.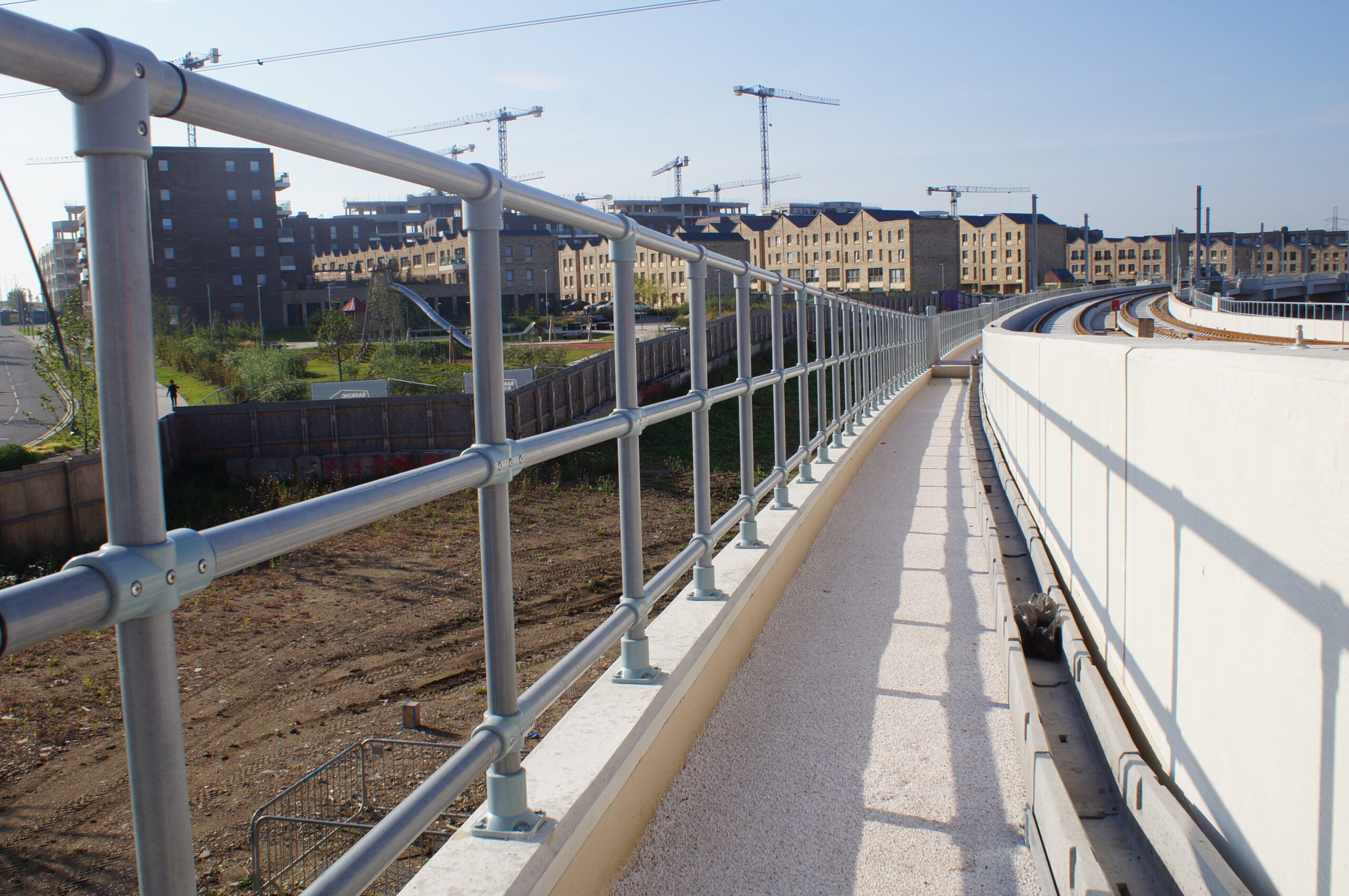 GRP HANDRAIL SYSTEMS HAVE MAJOR ADVANTAGES OVER STEEL –
Non-conductive 

Non-sparking

Fire-retardant

Unaffected by magnetic fields

Corrosion-resistant

Low maintenance
Once you've completed the simple installation – requiring only a stainless steel bolt to clamp together the fittings – your GRP handrail will provide protection for years to come, even in the most challenging environments.