North Bristol NHS Trust – Roof Guardrail Project

Learn how Ezi Klamp Installed a bespoke Roof Guardrail system to suit client specifications at North Bristol NHS Trust

University Hospital of Wales – Roof Guardrail & Key Clamp

Learn about the installation of our free-standing Roof Guardrail & Key Clamp handrail at the University Hospital of Wales...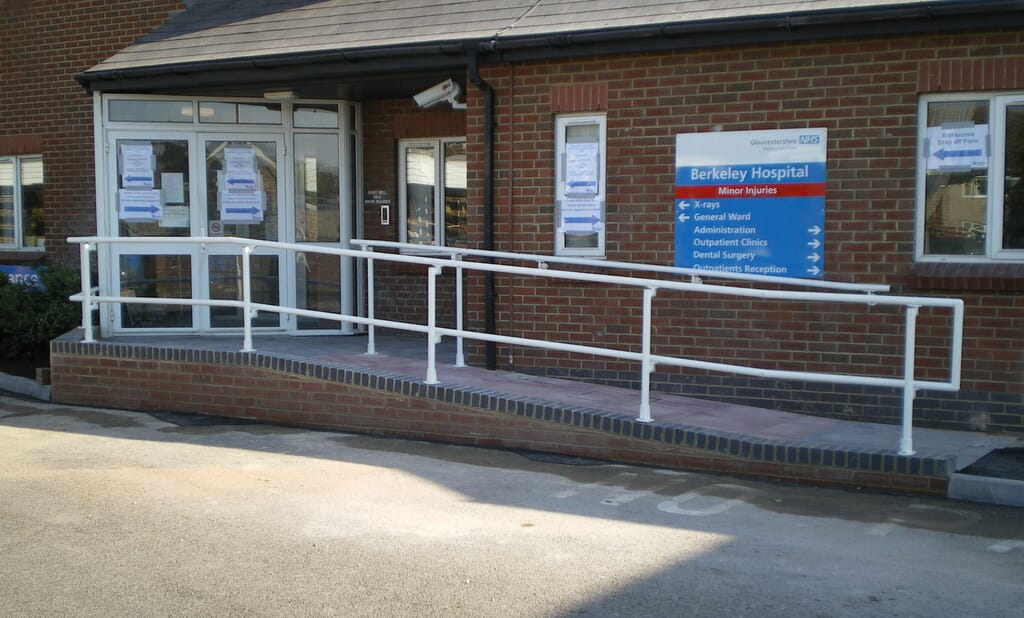 A trusted supplier for Health sector projects
In part due to the COVID pandemic and the Government's subsequent pledge to invest substantially in health infrastructure, the UK's healthcare sector has seen exponential growth. Now, perhaps more than ever, healthcare construction projects require reliable contractors who understand the building requirements of health facilities.
Ezi Klamp's 23 years of experience working with local trusts and healthcare providers equates to a deep understanding of the industry and building regulation compliance.
Ensuring facilities are safe is at the heart of what we do. Whether we're quoting on a handrail for a small, independent care home or a series of protective solutions for a large and busy NHS hospital, we take safety seriously.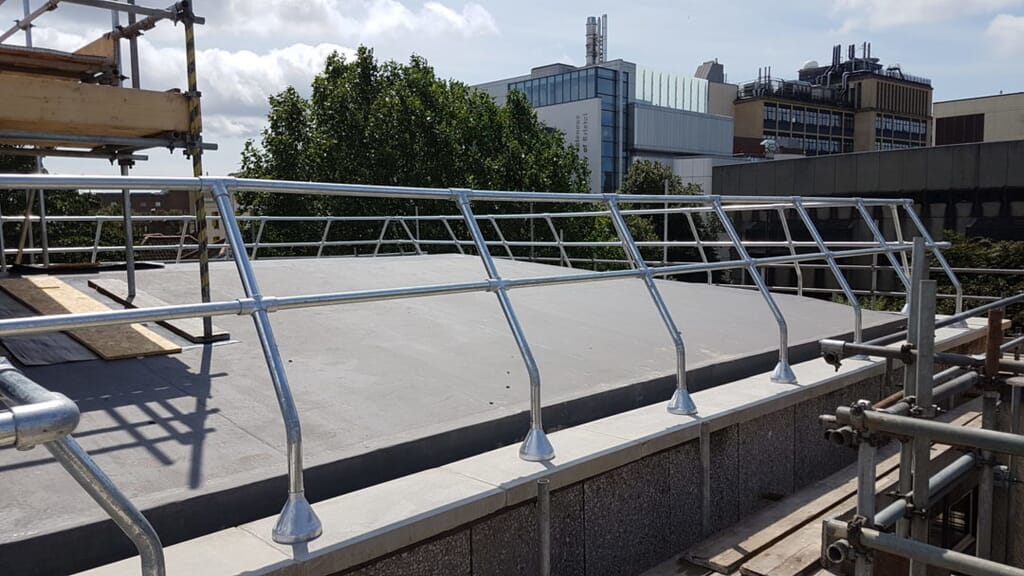 Commissioned by the NHS to work on ambitious refurb projects, Ezi Klamp is a trusted contractor to the UK's vast healthcare sector. Our work with North Bristol NHS Trust saw us design and install a bespoke roof guardrail system as well a DDA handrail system to the entrance of a healthcare facility.
Healthcare never stops so when it comes to construction work, so guaranteeing the least disruption possible is paramount. As a result, our key clamp hand rail systems are a sought after product in health facilities. Quick and easy to assemble and requiring no welding, permits or site closures, our key clamp solutions allow our nation's hospitals to continue functioning optimally.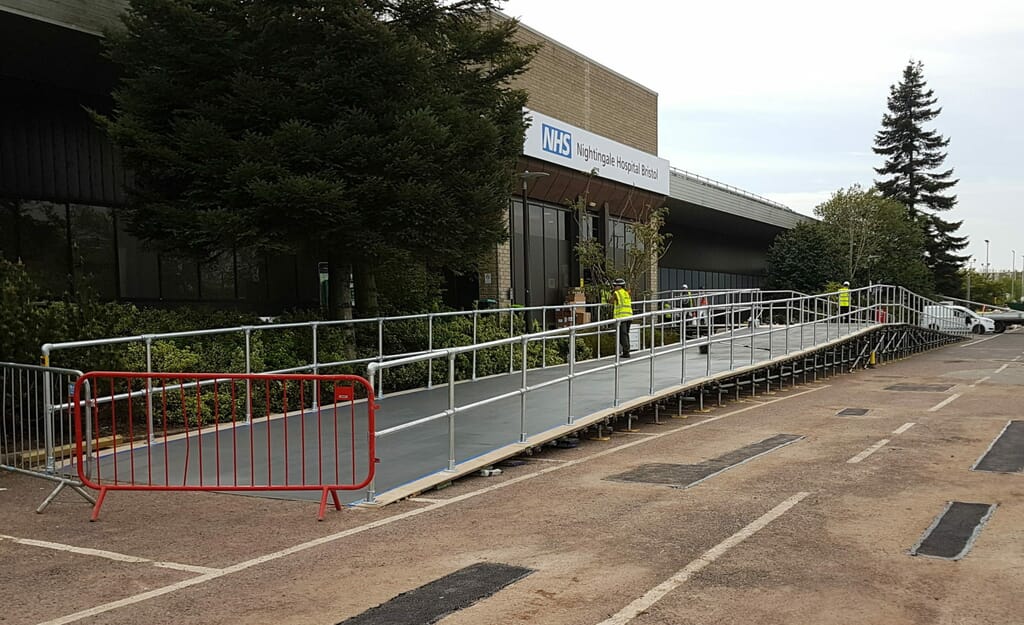 For hospital vehicle zones, we manufacture a variety of car park products which not only promote safety but also the smooth and efficient flow of traffic. These range from rubber speed bumps to height restriction barriers and bollards – including cycle stands. Additionally, our strong and resilient Armco-type crash barriers provide the utmost protection for off-highway premises.
We pride ourselves on our long-standing relationships with clients. Whatever solution you're after, Ezi Klamp can guarantee high quality products, expert advice, a fast turnaround on drawings and next day delivery. Should you require it, we can also take care of the installation and ensure your site is fully compliant with regulations.
Popular Ezi Klamp Ranges for the Health Sector