Porthmadog Viaduct – GRP Handrail Project

Our bespoke GRP Handrail system transformed this timber train viaduct in Porthmadog...

Barking Riverside, East London

Barking Riverside Project – GRP Handrails

Our GRP handrail system provides a safe access route for maintenance personnel along the new train viaduct at Barking Riverside...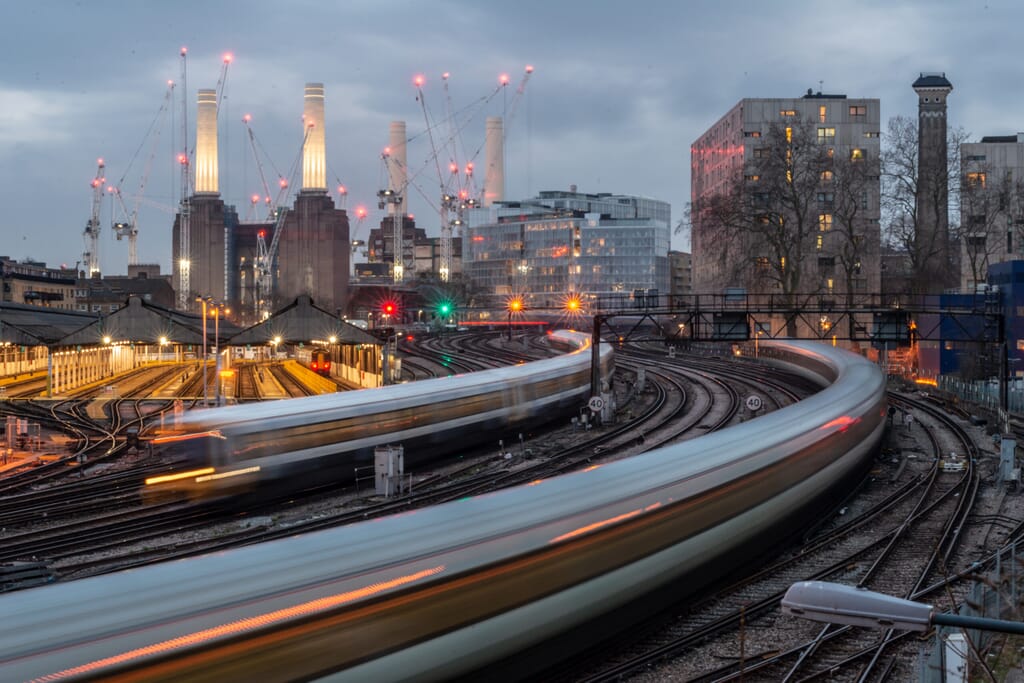 The UK rail network is one of the busiest in the world,
with Britons making 463 million journeys in a typical quarter before the pandemic struck. As a traveller, you'll see some aspects of rail infrastructure – from tracks to platforms – but there's far more going on behind the scenes. Access points, driver walkways, platform extensions: all play a role in keeping the UK safe and on the move.
Renowned for our expertise in this key sector, Ezi Klamp has become a trusted partner to the UK rail industry. For almost a decade, we've designed, supplied and installed solutions for clients like Network Rail and its sub-contractors. Our team has the flexibility to either source standard products from our inventory of revolutionary glass reinforced plastic parts – including GRP handrail, GRP grating and GRP fencing – or draw on our in-house design skills to build bespoke solutions.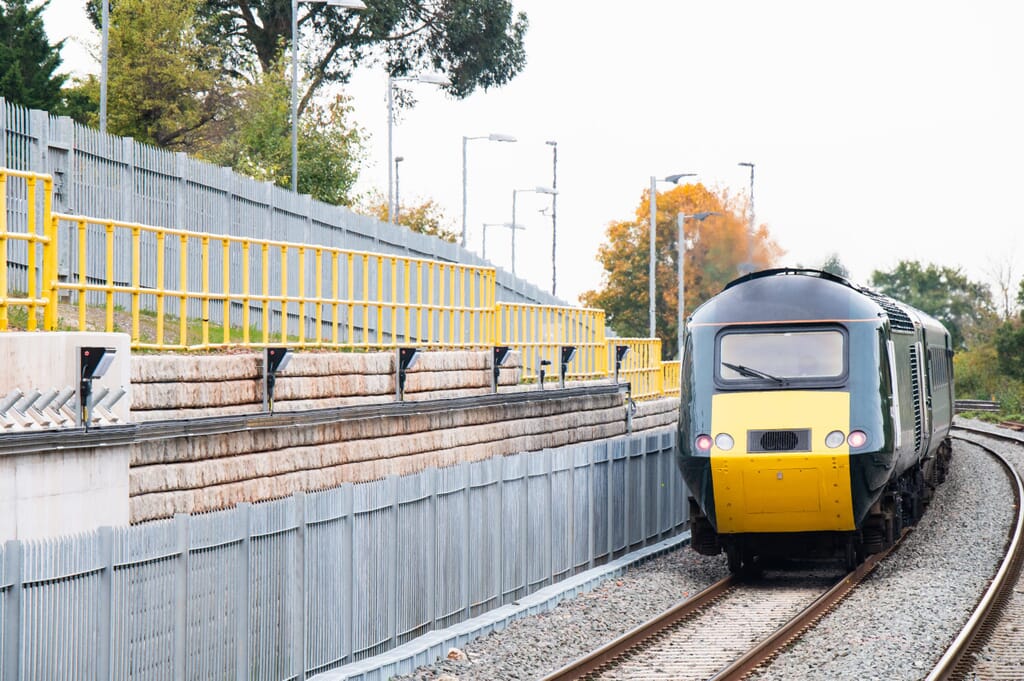 The UK rail industry regularly turns to Ezi Klamp
for the next-day delivery of products from our dedicated Bristol factory, including GRP handrail, GRP grating, and much more. But our team also has the design skills and deep inventory knowledge to offer bespoke solutions built from the ground up.
"The bespoke structures have become really popular," says Technical Sales Manager Simon Botterill. "People are pleased to find out that the systems we design can often be reconfigured or added to. For example, to extend a platform, add steps, or whatever the requirement is."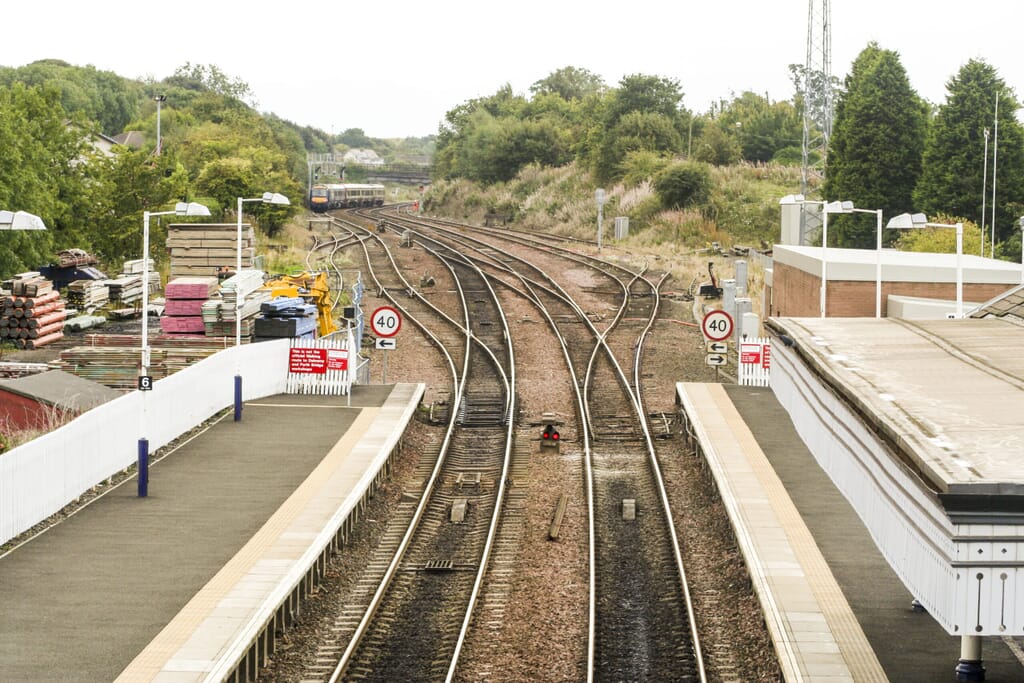 Whether the application is a busy train station or a potentially hazardous trackside, Ezi Klamp's GRP products have become the rail industry's first choice. Critically, unlike traditional steel, GRP is non-conductive and non-sparking, so it's safe and fully compliant for use around electric overhead lines and within three metres of live rail tracks.
In addition, GRP grating and GRP handrail is weather-resistant, corrosion-proof, strong, light and easy to install, making it an ideal material for platform extensions, driver walkways, access platforms, maintenance hop-ups or as a long-life alternative to the concrete used in the past for embankment steps.
From GRP grating and GRP handrail to a custom solution designed by our team, Ezi Klamp is ready to help. Call us today on 0117 970 2420 or email sales@eziklampsystems.com
VIEW OUR RAIL BROCHURE...
Explore our range of products suited to the rail sector all in one concise booklet!
Popular Ezi Klamp Ranges for Rail Sector