Barking Riverside Project - GRP Handrails
Project Name: Ezi Klamp's GRP Handrail supplied to Barking Riverside project
Location: Barking Riverside, East London
The large scale development at Barking Riverside in East London includes construction of 12,000 new homes, University, schools and many shops. With a heavy increase in residents to the area, the need for public transport routes is critical. The famous underground system located beneath the city of London is an invaluable transport method for commuters, Londoner's & tourists.
Transport for London made the decision that an extension to the train routes to include this new area would be required for quick and convenient transport for the public.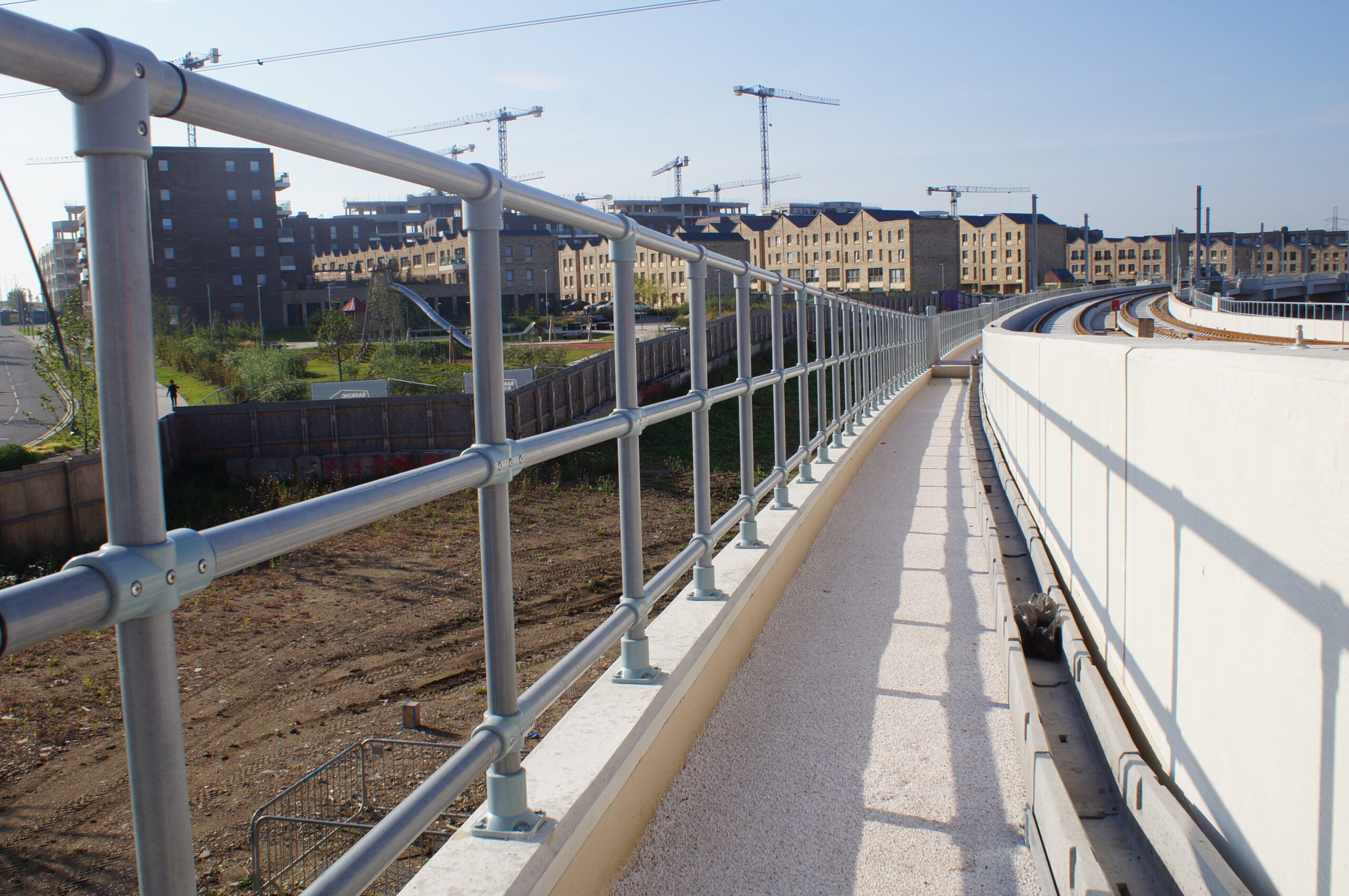 A new 1.5Km long concrete viaduct and train station was created for the electrified railway extension. Ezi Klamp systems supplied over 2.5KM of grey GRP handrails to both sides of the viaduct, and many GRP access steps and landings to allow maintenance personnel to do there tasks safely.
Glass Reinforced Plastic (GRP) Handrails are non-conductive meaning they are the perfect solution near electrified railway lines. Being a lightweight system the components are easy to move around the site and assemble.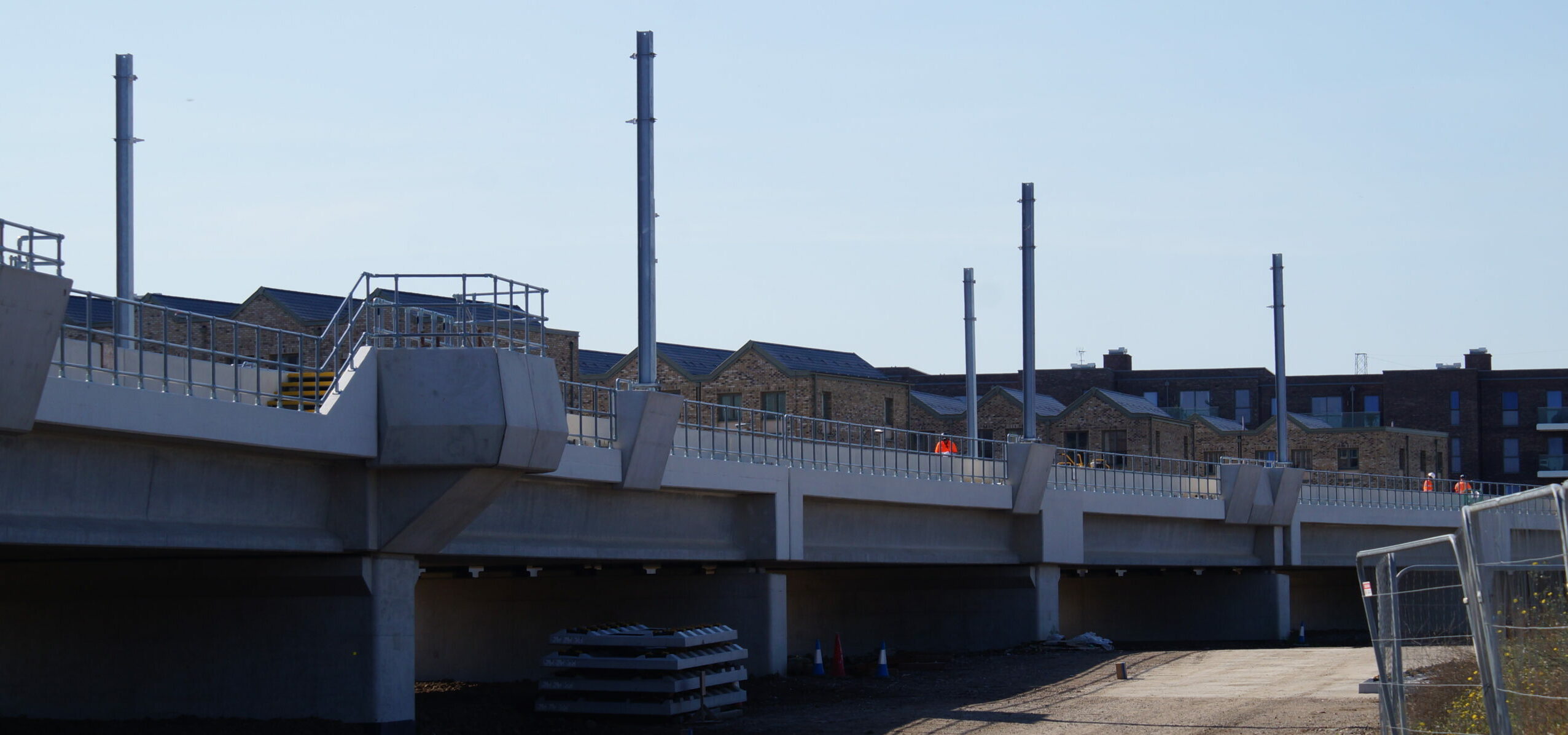 Ezi Klamp also supplied 18 self-closing gates which were created from our GRP tube & fittings and the revolutionary Truclose hinge .