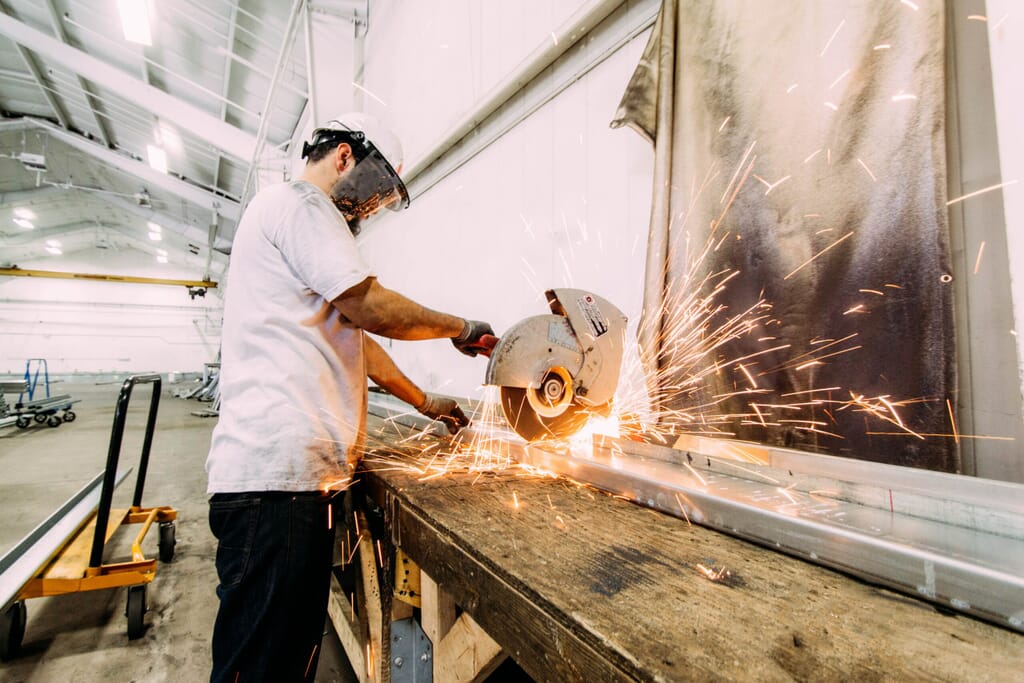 Fabricators are the artisans of the UK construction industry,
drawing on specialist skills to create the build's individual elements, from staircases to roof beams. At Ezi Klamp, we're proud of our close working relationship with some of the UK's most respected fabrication workshops, and enjoy a high level of repeat business that underlines their trust in our products and service.
From the MoD's Lyneham site near Chippenham to the Barking Riverside housing development in East London, Ezi Klamp's product range has been chosen by fabrication workshops for some of the UK's highest-profile builds. Our key clamp handrail is now the industry standard, lasting up to seven times longer than the welded equivalent and easily adapted to the layout of any commercial site thanks to the 60-plus components we can supply next-day from our busy Bristol warehouse.
While Ezi Klamp's key clamp handrails are the most effective safety solution for a building's interior, our comprehensive range of car park solutions is the first choice of leading fabricators to protect onsite vehicles and pedestrians. Ideal for low-speed, low-impact off-road settings, our Armco type crash barriers are unbeatable shock absorbers, easily adapted for purpose with yellow flexible PVC end covers and blunt fishtail ends. We also provide the bollards, cycle stands and demarcation barriers that prevent the everyday risk of property or goods damage from onsite vehicles.
The UK's leading fabrication workshops don't just come to Ezi Klamp for our product range. The team also has an industry-wide reputation for our design abilities, so we're able to work with anything from detailed blueprints to rough sketches and photos to suggest a tailor-made solution. The moment the order is placed, we source all components from our factory and despatch standard items – from Armco type crash barriers to key clamp handrail – the same day.
The Ezi Klamp team is ready to work with your fabrication plans. Call us today on 0117 970 2420 or email sales@eziklampsystems.com
Barking Riverside, East London

Barking Riverside Project – GRP Handrails

Our GRP handrail system provides a safe access route for maintenance personnel along the new train viaduct at Barking Riverside...
Popular Ezi Klamp Ranges for Fabricator Sector