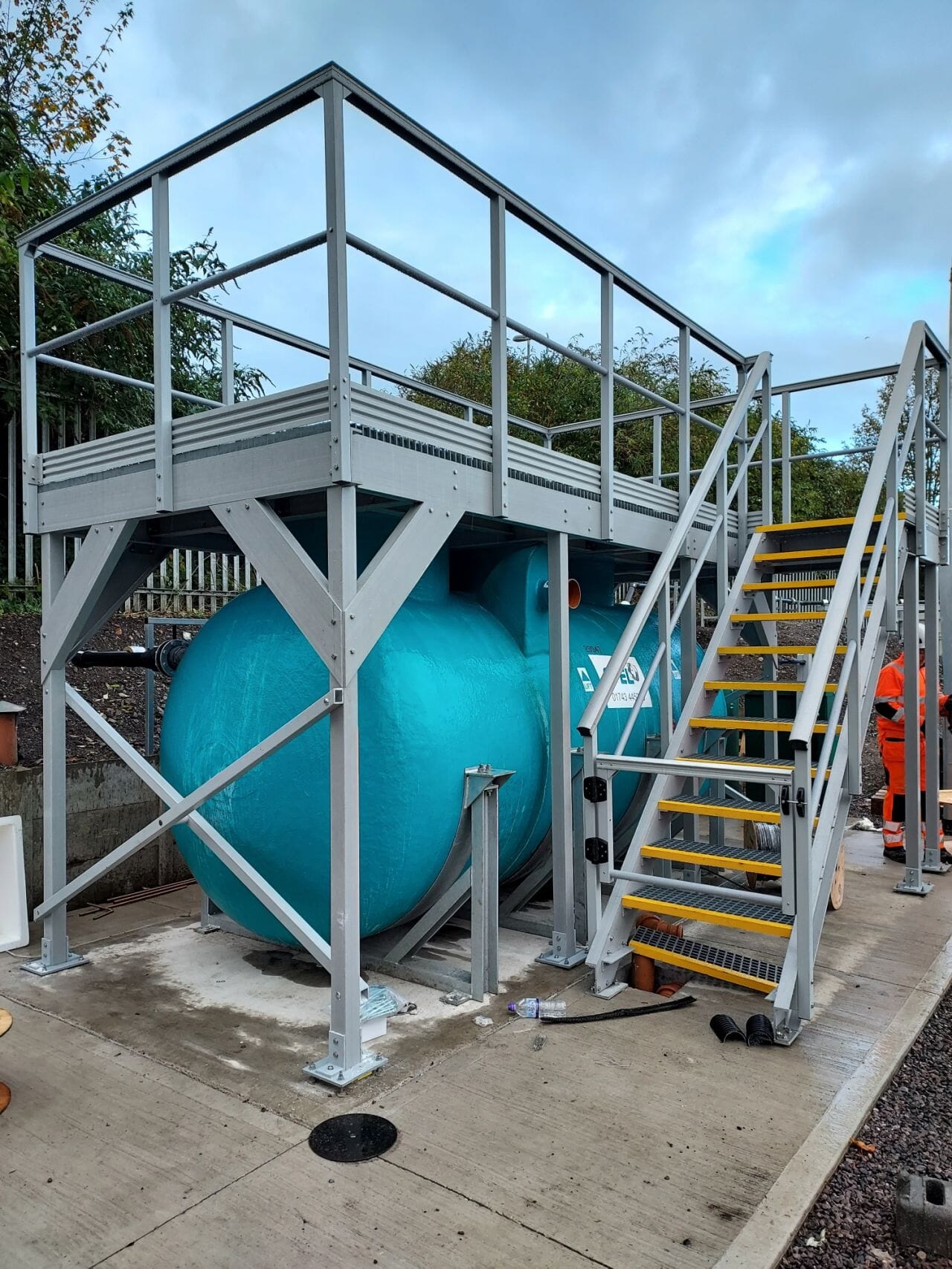 Over hundreds of years, many compound materials have changed how we live our lives, 
One of these remarkable materials is Glass Reinforced Plastic (GRP). But what exactly is GRP? What are its applications, and why is it so praised?
What is Glass Reinforced Plastic?
Simply put, Glass Reinforced Plastic (GRP), also known as fibreglass, is a composite material made from fine fibres of glass woven together and reinforced with a plastic or resin binder. The weaving of glass fibres imparts strength, while the plastic or resin brings flexibility, creating a material with a unique blend of properties.
But what makes GRP so special, and why should I use it?
The Advantages of GRP
GRP distinguishes itself from traditional materials like metal, wood, or concrete because its unique features make it perfect in many applications. It is incredibly lightweight yet offers a high strength-to-weight ratio, making it easier to work with. 
It has exceptional resistance to corrosive elements, making it ideal for use in harsh environments. Add to that its low maintenance requirements and long lifespan, and it's clear why GRP is favoured across various industries, such as offshore oil rigs and water treatment plants.
Like most plastics, GRP is non-conductive. This means that it does not conduct electricity, making it perfect for those situations where safety from electricity is paramount. 
It can be easily mouldable. Glass Reinforced Plastic can be easily moulded and manufactured into a number of impressive designs. At Ezi Klamp, we use GRP as the base material for a number of products, including GRP Handrails, GRP Fencing and GRP Grating. 

Applications of GRP
GRP is used extensively across various sectors thanks to its versatility. Given its strength, weather resistance, and design flexibility, it finds use in roofing, cladding, water tanks, handrails, grating and fencing. The automotive industry employs GRP to produce body parts for vehicles, while in the marine industry, it's used to construct boats and marine structures.
In the world of telecommunications, GRP is used in producing antenna enclosures, and in the energy sector, it forms a crucial component of wind turbine blades. Simply put, the applications of GRP are as diverse as they are extensive.
Water & Utilities
GRP is a non-corrosive material that is ideal for use in water and utility applications. It is resistant to the constant flow of water and splashes, making it a superior choice to traditional materials such as steel and concrete.
GRP gratings are also lightweight and easy to install, making them a cost-effective solution for many applications.
The Rail Network
GRP offers a range of benefits for the vast rail networks across the UK and Europe. Due to its strength-to-weight ratio, it is a great choice for protecting the public and workers from potential harm on the tracks. 
GRP's lightweight and plastic nature makes it unattractive to potential thieves who may try and take traditional steel fencing and handrails for their scrap value. 
The Energy Sector
The non-conductive properties of GRP make it the first choice for many applications in the energy sector. It is used as fencing around electricity substations, whilst GRP grating and handrails are used as walkways around power stations. 
Its high strength-to-weight ratio and non-corrosive properties make it perfect as a component in wind turbine blades.
GRP is a truly amazing material. Here at Ezi Klamp, we have a number of GRP products suitable for many solutions. These include GRP handrails, grating and palisade fencing. If you feel GRP is right for your project, contact us on 0117 970 2420 or email us at sales@eziklampsystems.co.uk, and one of our friendly advisors will gladly assist you.
Related Product Categories