DDA handrail systems: Keeping your premises safe, compliant & accessible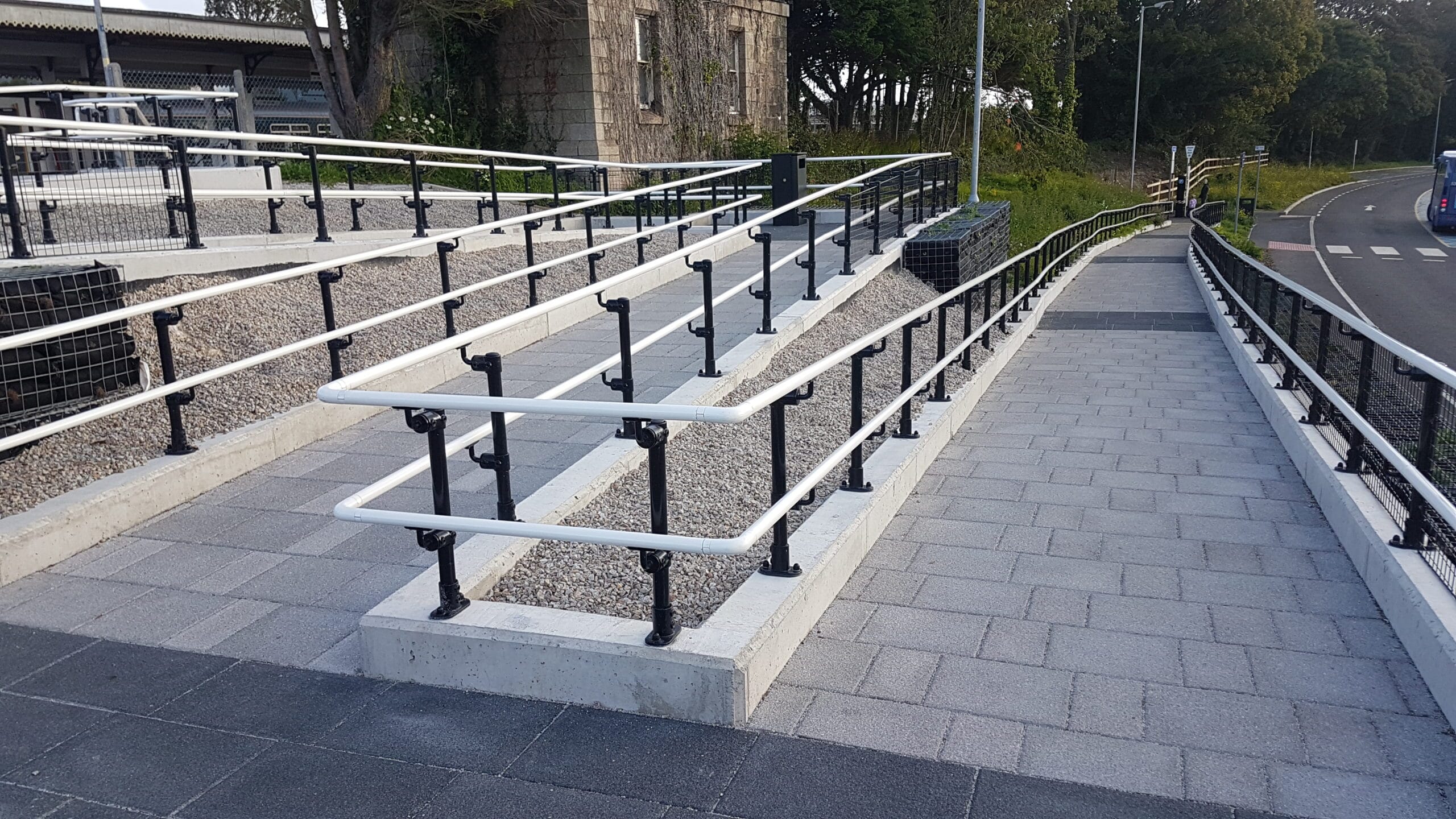 How safe and accessible are your premises? If you've never considered this question, it's likely there are areas that need urgent attention. An unsafe or inaccessible building isn't just a hazard waiting to happen, leaving you open to accidents – and legal claims – from staff and customers. It could also be breaking Disability Discrimination Act (DDA) regulations – and stopping disabled visitors from accessing your services.
Luckily, solving these issues doesn't have to be a costly and time-consuming process. All you need is a DDA handrail system from Ezi Klamp. Tough, tailored to your premises and made of easy-to-assemble components that mean you won't need an onsite welder, DDA handrail systems are specially designed to satisfy DDA regulations and keep you compliant.
Plus, when you order Ezi Klamp's DDA handrail systems, we'll do the legwork, working out all the items you'll need from your photos or drawings to offer a complete solution. We can also offer a supply and install service, taking care of the project from initial drawing to completion on site.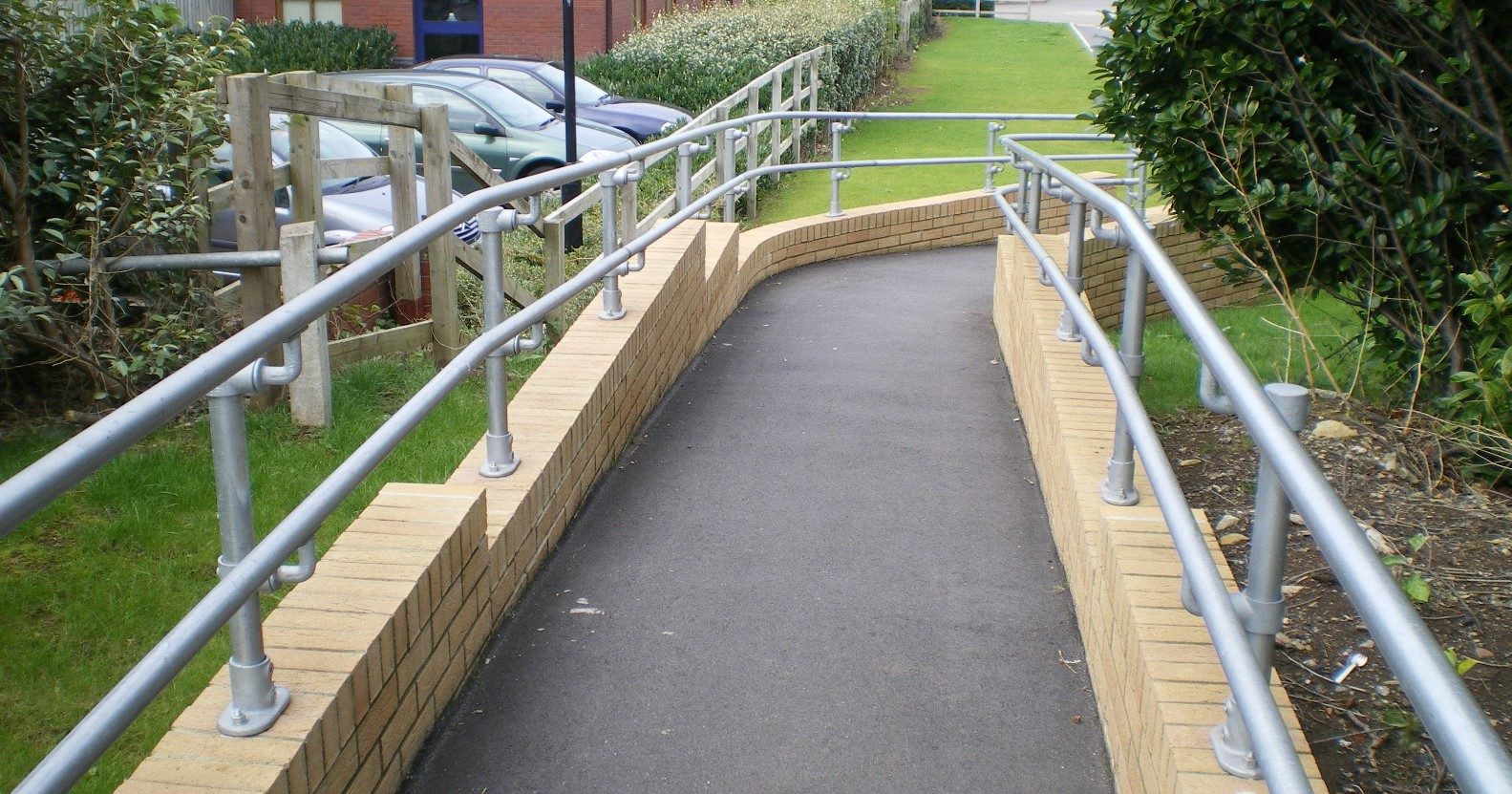 Why do I need to install a DDA handrail system?
Introduced to protect people with disabilities from discrimination in the workplace and elsewhere, DDA legislation is exacting – and not all handrails tick the boxes. By law, all UK commercial and public buildings must provide handrails on stairways and ramps, with strict specifications on height, clearance, shape, texture, temperature and even appearance.
You'll find the full list of DDA requirements here. But as a busy site manager, a DDA handrail system means that you can stop studying the small print and get back to business. When you order a DDA handrail design from Ezi Klamp, you can rest assured your site is 100% compliant with the latest legislation, and that you're satisfying building regulations with our Part M compliant handrails.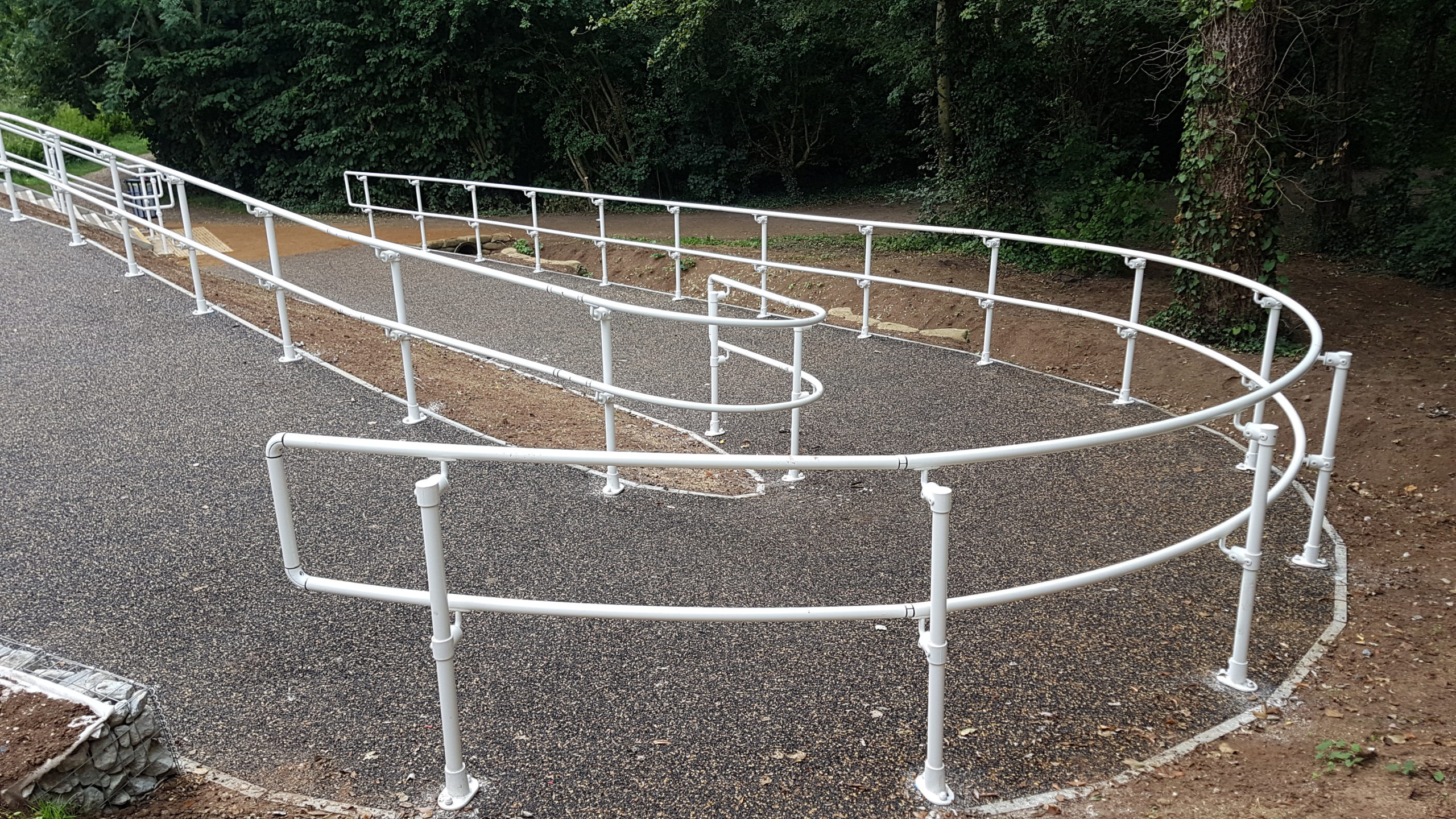 How do DDA handrail systems work?
The beauty of our DDA handrail systems is the simplicity. Using a wide range of DDA-compliant connectors and custom-cut lengths of metal rail, it's easy for Ezi Klamp's experts to design a DDA key clamp handrail system that's made-to-measure for your premises. Even better, when it comes to assembly, you won't need to shut your premises, hire a welder or arrange a hot works permit – all it takes to tighten the fittings of your DDA handrail system is a standard Allen key.
For added peace of mind, all the specifications of our DDA handrail systems have been carefully designed to meet DDA regulations. From the handrail's continuous 42mm diameter to the polyester powder-coated finish that guarantees the required visibility and not-cold-to-touch feel, DDA handrail systems take the guesswork out of keeping your premises safe.
To see what our DDA handrail systems could do for your workplace, housing development, transport hub or education facility, read this case study.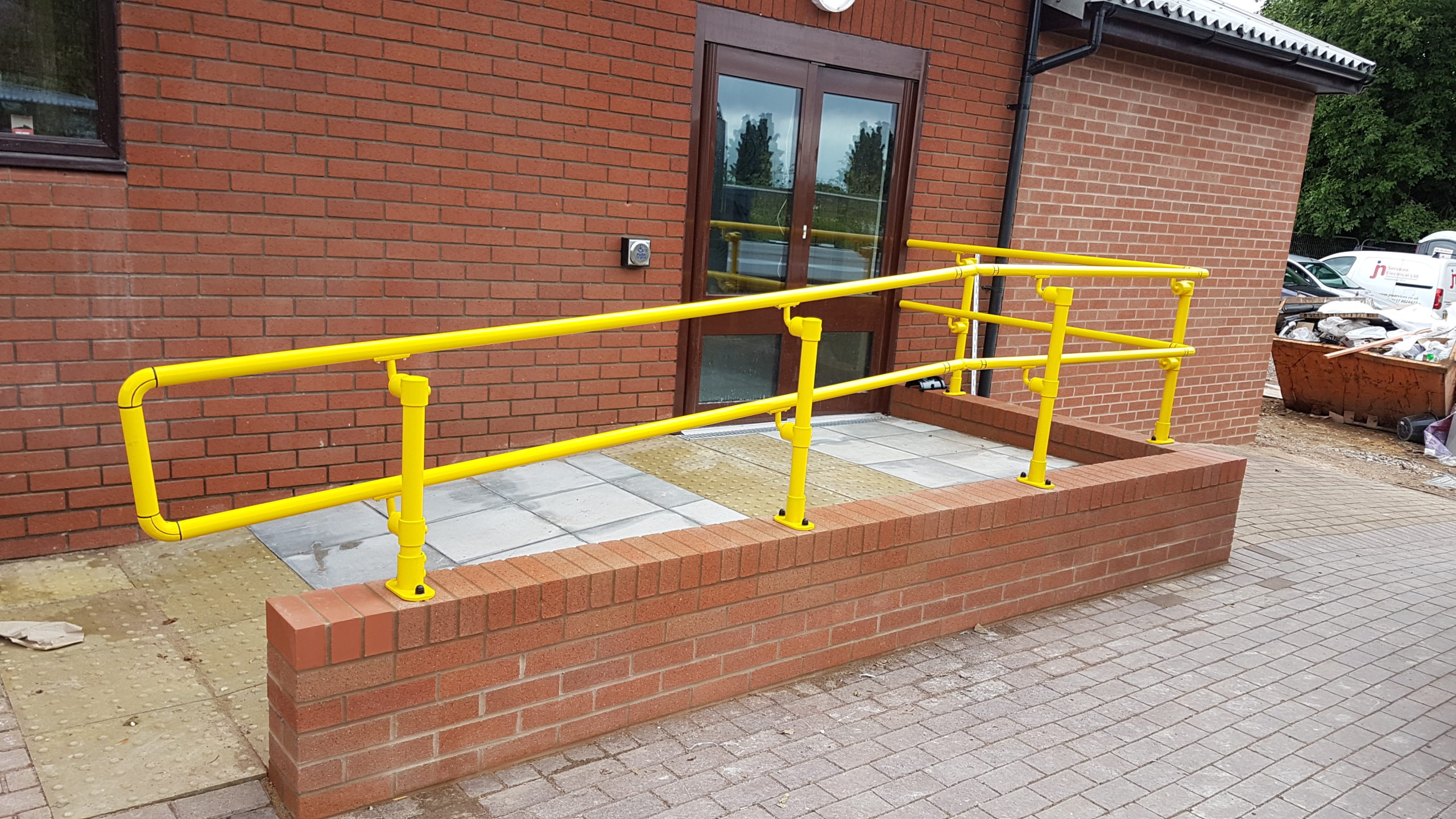 Where can I order DDA handrail systems?
We're ready to take your order. As one of the UK's most respected suppliers of DDA handrail systems, Ezi Klamp's team has over 17 years' experience, so nobody's better at guiding you from no-obligation enquiry to completed installation. Trust us to work with your plans – from a rough to a full brief – quote you the best price and gather the ideal fittings at our fully equipped factory.
Plus, when it comes to delivery, nobody moves faster than Ezi Klamp. Place your order and we'll prepare your DDA handrail system for prompt UK shipment – even offering Your DDA handrail system will arrive in a neat kit form with full fitting instructions – but if you'd prefer we took charge of installation, just let us know. It's all part of a friendly one-stop service that lets you stay focused on your business.
Download our product catalogue to find out more about our DDA handrail systems, or contact us today to see how we can help your next project.
We're ready to chat on 0117 970 2420 or sales@eziklampsystems.com
Related Product Categories
First Published:
14/08/2020
(Updated

23/11/2021

)