GRP Fencing: A Buyer's Guide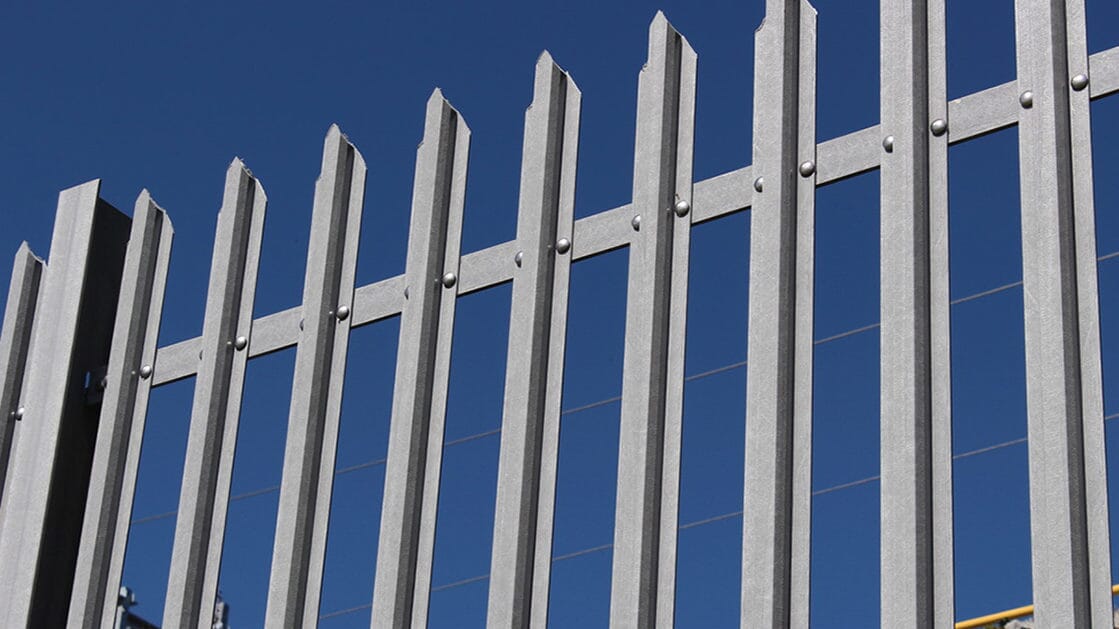 Whether it's to keep items in or people out, a GRP (glass-reinforced plastic) fence gives you security, privacy, and safety in a lightweight and easily assembled fencing package.
GRP is a durable and versatile material that is non-conductive. It can be easily moulded and manufactured into various fencing styles.
GRP is up to 50% lighter than its steel counterparts. It is also non-corrosive and has good thermal insulation properties. Additionally, it is self-coloured, meaning no painting or ongoing maintenance is required. These qualities, among others, make GRP an attractive option.
What is Glass Reinforced Plastic?
Glass‐Reinforced Plastic (GRP), is a composite material made of plastic reinforced by fine glass fibres. We call the material GRP in the industry, but many people refer to it by its common name, fibreglass.
The Advantages of Glass Reinforced Plastic (GRP) Fencing
Traditionally, fencing has been made from timber or steel. Both of these have their own benefits, but crucially, they both have their drawbacks. This is where GRP Fencing comes into its own.
Fences, particularly palisade fences, need to be designed to last. They are created to be permanent fixtures, constantly guarding an area to keep it secure. As such, palisade fences must live up to a lot of punishment and still provide protection to whatever they are guarding.
GRP fencing is not only light but it requires less maintenance, making it highly attractive over more traditional materials like timber, metal or brick that need to be maintained over time against the environment.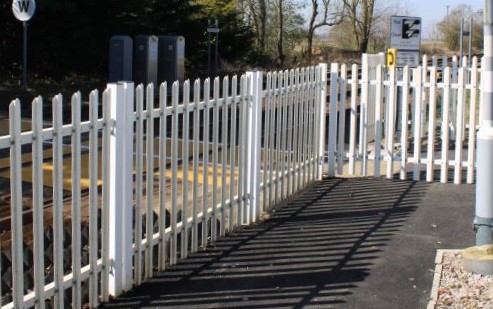 GRP fencing is also highly tolerant in the most aggressive of environments. It can resist chloride ion attacks and withstand harsh conditions, such as coastal settings or places with increased UV exposure. So you won't have to pay large sums of money to maintain your fencing.
Moreover, GRP fencing's tensile strength is equal to or greater than equivalent steel profiles. Even though it's lightweight, GRP fencing offers impressive performance due to the strength of its composition. It can resist sudden and severe point impact and avoid permanent distortion. And if a GRP fence is mildly damaged or deformed, it can return to its original shape.
GRP can be easily fabricated and cut on-site to accommodate precise fencing specifications and complex layouts.
All-in-all, GRP fencing is by far a more cost-effective solution for your commercial and industrial needs in the long term.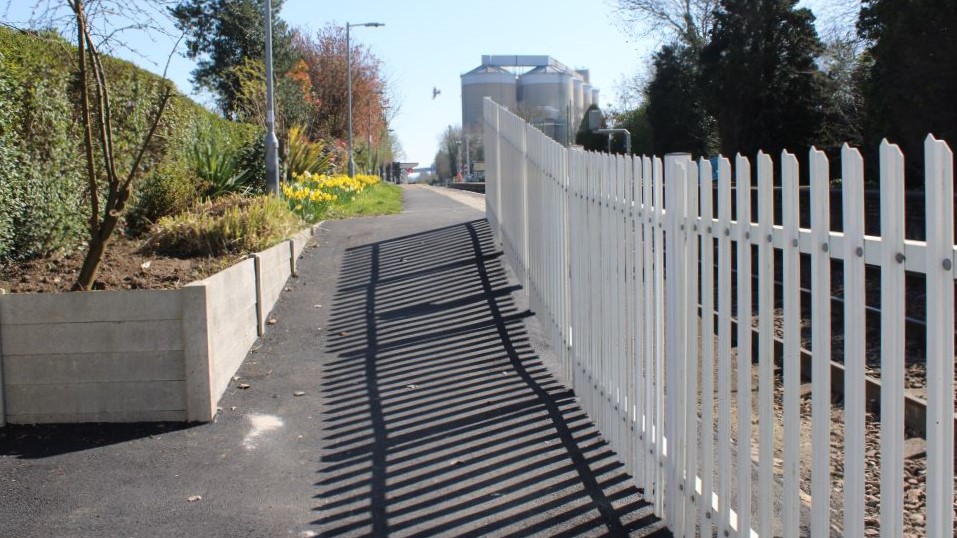 When should you use Glass Reinforced Plastic (GRP) Fencing?
GRP fencing Is ideal for any site, especially hazardous sites that need increased security, thanks to its non-conductive properties. Specifically designed to ward off possible threats to a company's well-being, GRP fencing can be fully utilised thanks to its non-conductive properties (with the long-life, maintenance-free qualities of GRP) as the GRP railway fencing and trackside applications, water treatment works, chemical works and high voltage risk areas.
For electrically hazardous sites: the qualities of GRP also make it effective to use as fencing on sites with hazards or risks. For instance, thanks to its non-conductive properties, grp is suitable for electrically hazardous sites. As GRP is a thermal insulator, it can't be affected by electromagnetic fields or radio waves.

For sites where combustible gases are present the non-sparking qualities of grp also make it a suitable fencing solution for locations where combustible gases may be present. For tricky installations, this also lowers the chance of short-term and long-term damage to materials and personnel. It also means contractors can specify grp fencing for more testing environments.

For sites with valuable substances and equipment, GRP palisade fencing is particularly useful for security purposes.
The top finish is one of the most distinctive features of GRP palisade fencing. Usually, the vertical joists will feature a point, sometimes even a triple point. This makes them almost impossible to climb without injury. Moreover, thanks to the corrosion resistance properties of GRP fencing, these points won't lose their impact, and the material won't weaken—meaning its ability to resist threats isn't temporary.
Other finishes on GRP palisade fencing can be square or chamfered and although not as 'dangerous' as the pointed tips, they still provide an excellent deterrent to intruders as well as giving a site a touch of the aesthetic.
How is GRP fencing installed?
GRP fencing can be installed on-site by workers by following the guidelines laid out by the manufacturer and observing safe practices.
Given that GRP fencing is lighter and more manoeuvrable than steel, it requires less physical strain. This can reduce the need for heavy machinery on-site and an increased labour force, saving you time and money. In turn, this reduces the damage to the site caused by increased foot and vehicle traffic.
Ground Preparation
Depending on the ground of the site, one of the following styles of dig will be required to insert GRP fencing at floor level:
Soft dig – erecting grp palisade fencing on soil or grass. This is normally cheaper as it is less labour-intensive and requires less specialist tooling to install the fence.

Hard dig – erecting grp palisade fencing on concrete or tarmac. Due to the difficulties with breaking the hard ground for installing grp palisade fencing posts, this type of ground is more expensive to erect fencing on.
A typical GRP palisade fencing installation process
A survey of the ground conditions must be carried out in advance to ensure conditions will support all GRP fencing posts. If conditions are too wet or insufficiently compacted, please consult a groundworks engineer.

Use a string line and pegs to mark out on the ground the line where the fence will go.

Based on the width of the rails, mark the positions of the fence posts. If installing a gate, start with the gate post.

Using the appropriate equipment and observing the correct health and safety procedures, dig the holes to the required depth to accommodate the GRP fence posts. If using base plates screwed onto concrete instead of post holes. Ensure that the surface is thick enough to accommodate fixing screws.

Insert the first GRP post into the dug hole and use a spirit level to ensure that it stands vertically.

Add the mixed concrete to the hole around the positioned GRP fence post. Ensure the post is fixed in an upright position whilst drying.

Dig the next post hole. Don't install all the posts at the same time. Do one GRP post and panel at a time.

Secure the 90-degree fish plate brackets

Secure the rails to the link pre-drilled plate fixings.

Fix the pales onto the rails using fixings.

Make sure that all fixings are fully tightened and secure.

If the fencing must be stepped to accommodate a gradient, ensure the post heights are set correctly to accommodate the drop.

Treat all resulting scuffs, marks and cut surfaces with touch-up paint.
If, however, you or your team are unsure how to install GRP palisade fencing, our Ezi Klamp operatives have CSCS accreditations and can assist with any queries about installation or the product itself.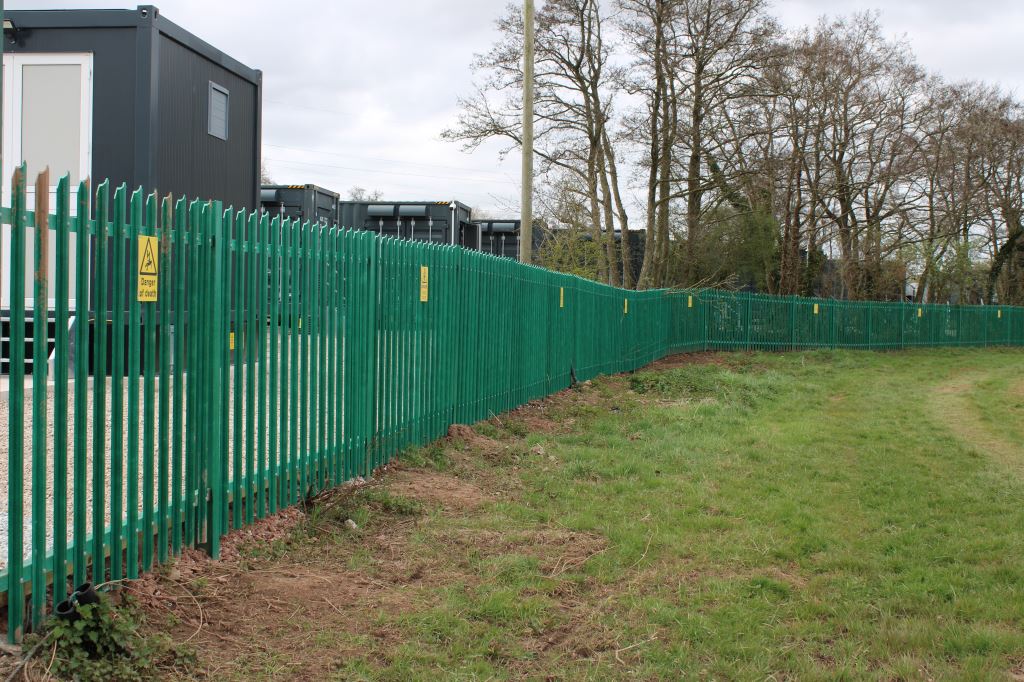 Where to buy GRP palisade fencing
Buying GRP palisade fencing should not be a one-size-fits-all transaction. Every site is unique, so before you make an investment, ensure you get expert advice from a specialist GRP fencing supplier.
Ezi Klamp is a GRP fencing supplier with many successful installations under our belt. As such, we offer a bespoke GRP fencing service to fulfil your needs and ensure the end result is exactly how you want it. We also supply standard heights and widths of GRP palisade fencing for more straightforward installations and projects.
If you need more detailed, bespoke advice on GRP fencing, including application case study examples, or you'd like to learn about other GRP solutions, we would be more than happy to help.
At Ezi Klamp, we are GRP handrail experts and also offer GRP grating and GRP handrails. If you would like to speak to a member of a team and discover how GRP can make a difference in your next project, call us on 0117 970 2420 or email sales@eziklampsystems.com
Related Product Categories
First Published:
01/08/2020
(Updated

14/11/2023

)