Concord Housing – DDA Handrail Project

How our DDA Handrail system transformed access routes around this sheltered housing scheme in Nailsworth
How our DDA Handrail system transformed access routes around this sheltered housing scheme in Nailsworth
Case Study: Concord Sheltered Housing Scheme, Stroud
When a sheltered housing scheme was given a half-million-pound makeover, Ezi Klamp was on-hand to provide and install our access-enhancing DDA handrail. Here's how we tackled the project.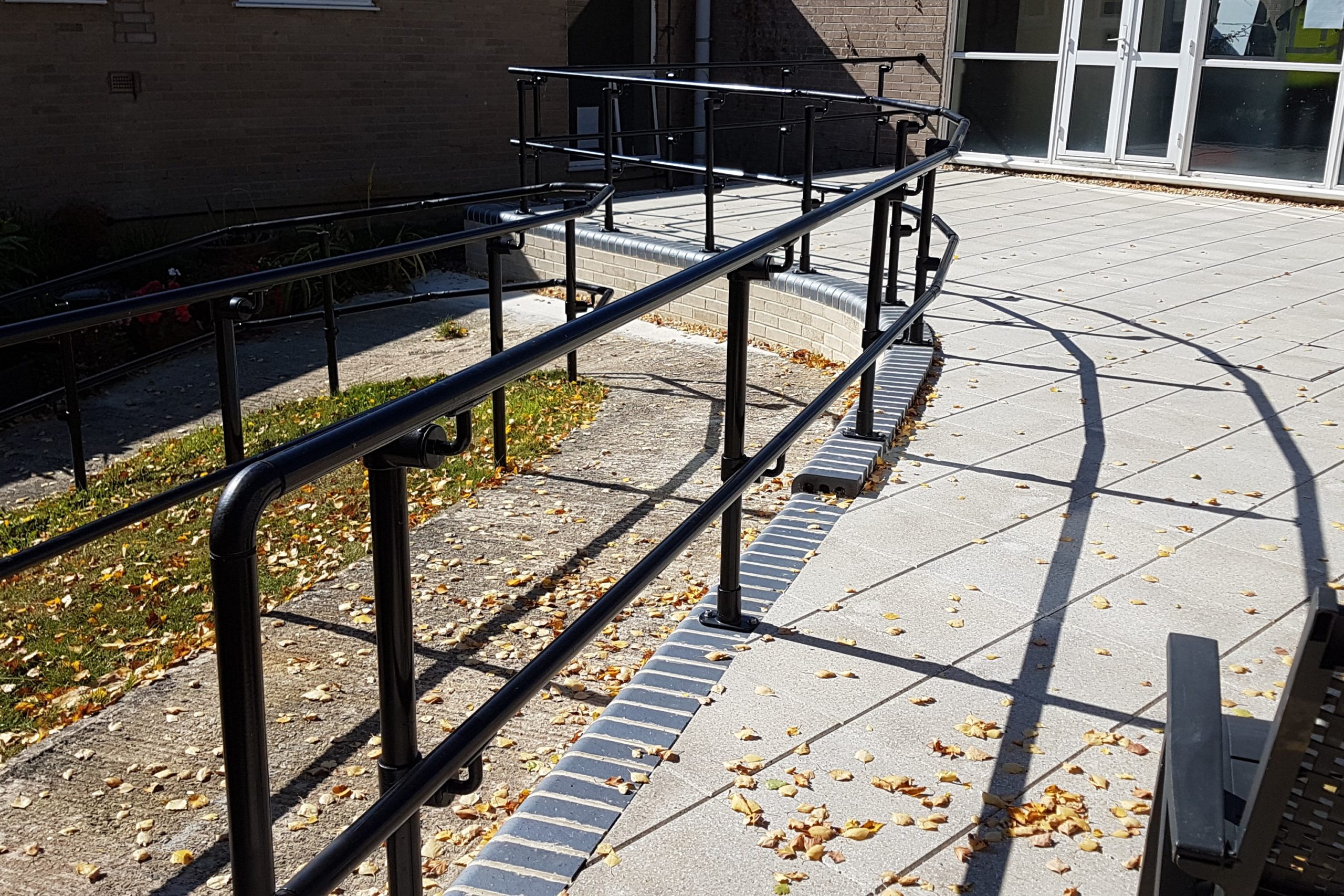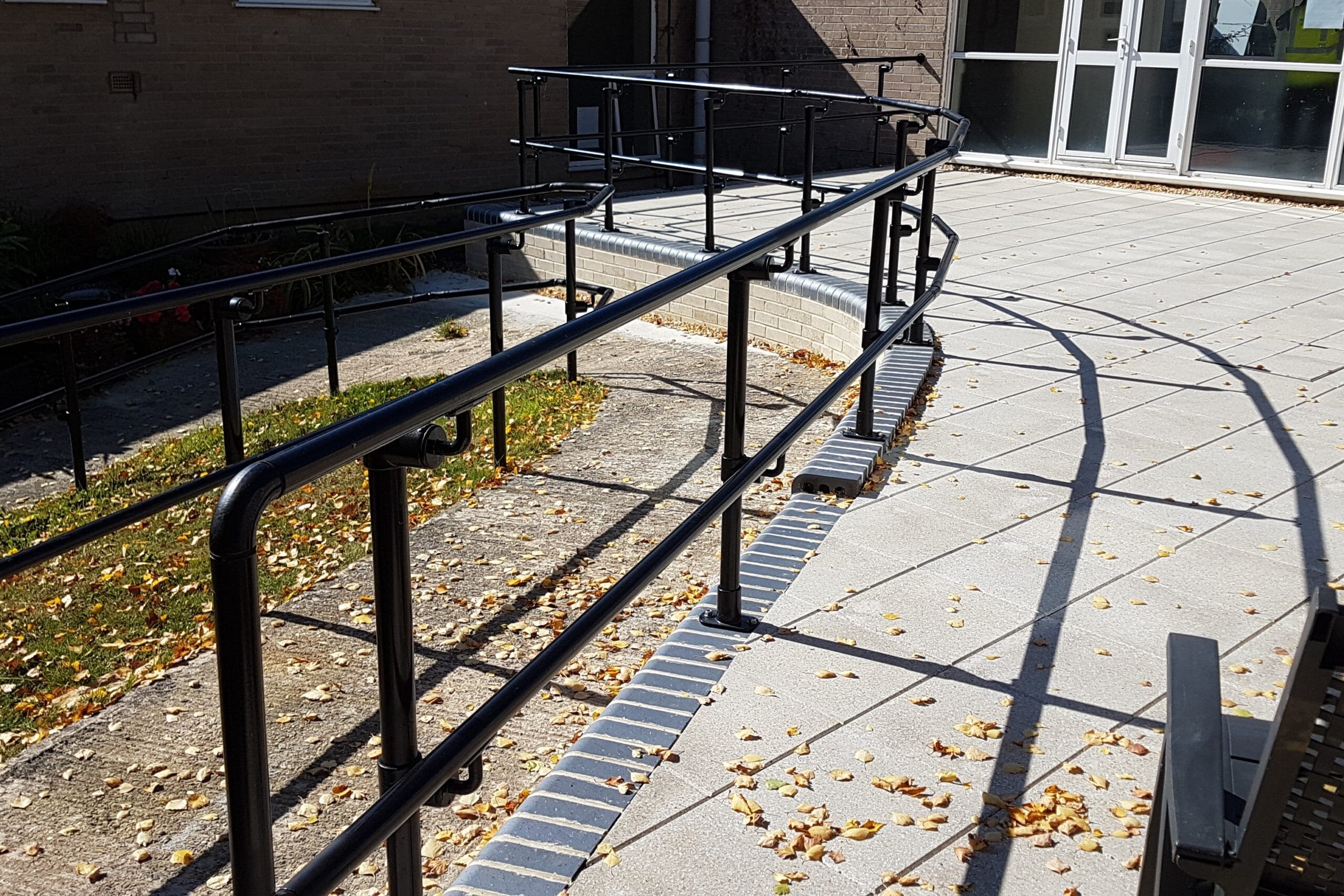 The Project: To make a sheltered housing community safe for residents
Concord is Stroud District Council's sheltered housing scheme in Nailsworth, so-called because it was built in 1969, the same year as the famous aircraft's maiden voyage between Filton in Bristol and RAF Fairford in Gloucestershire. But a half-century of use had left Concord looking a little tired, and following consultation with residents, the council provided £500,000 for a refurbishment including a lift, twelve scooter stores, an open-plan communal lounge and kitchen, enclosed patio area, plus new fire doors and fire alarm.
Meanwhile, with much of the Concord estate built on a gradient, it was essential to put in place the safety measures to protect the scheme's many vulnerable residents. When the council tasked Ezi Klamp with providing and installing a barrier for the new patio area and sloping ramps, we felt our DDA handrail would be ideal, satisfying all the safety standards while giving an attractive finishing touch to the refurbishment.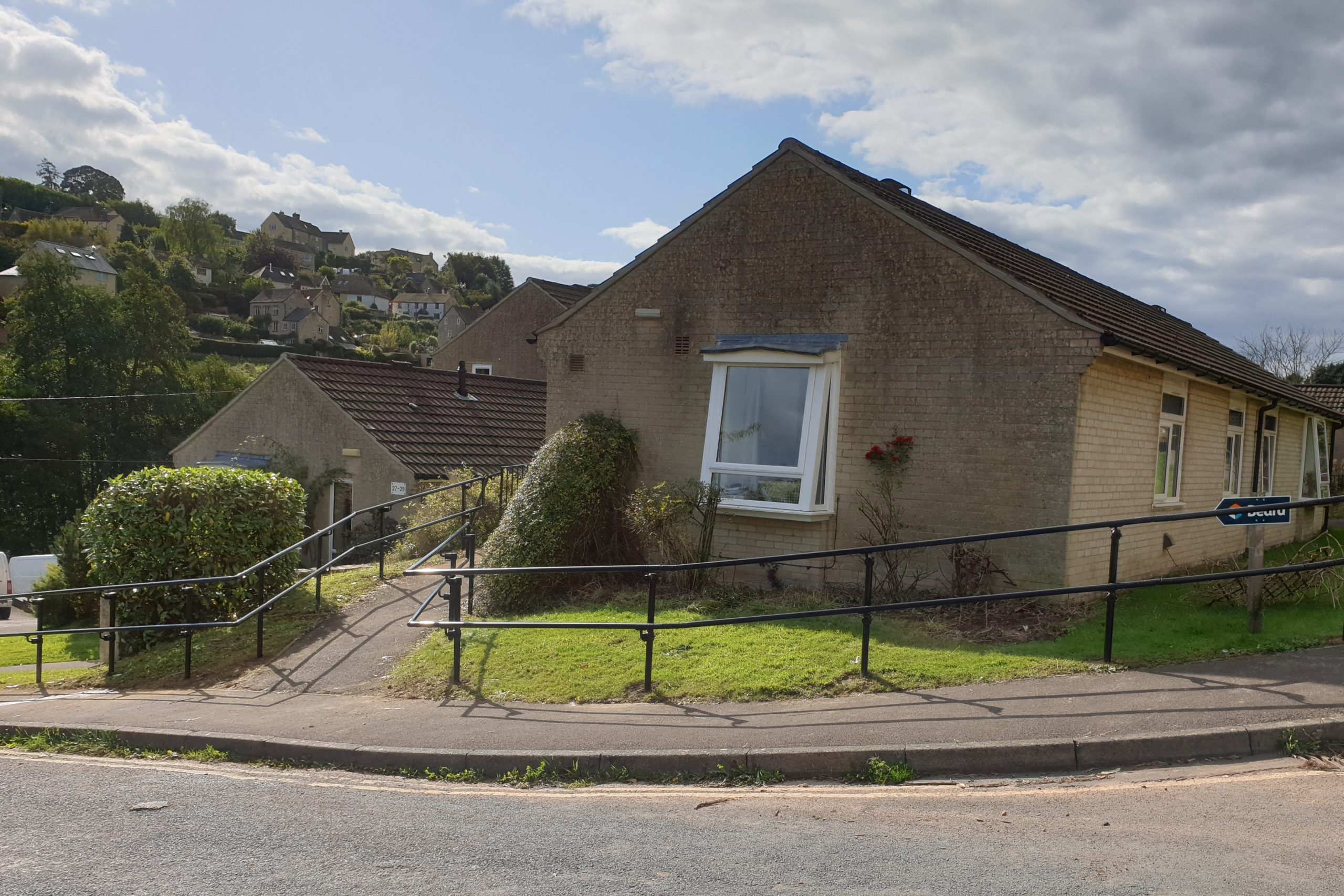 The Solution: Our made-to-measure DDA handrail design
Having inspected the site and consulted with the council and residents, the Ezi Klamp team got to work on a made-to-measure DDA handrail design that would work for Concord. DDA handrail is great to work with for a number of reasons. It's strong, secure and easy to assemble with an Allen key. No onsite welding is required and all the DDA handrail fittings we needed were readily available from Ezi Klamp's dedicated Bristol warehouse.
And most importantly – as the name suggests – DDA handrail is specifically designed to meet the legislation of the Disability Discrimination Act and Building Regulations 2010 Part M, which demands access for all. As such, the DDA handrail we installed at Concord featured an offset double rail with internal fittings, plus a continuous 42mm diameter. This doesn't just keep the DDA handrail compliant with the regulations, it also means better access and quality of life for residents.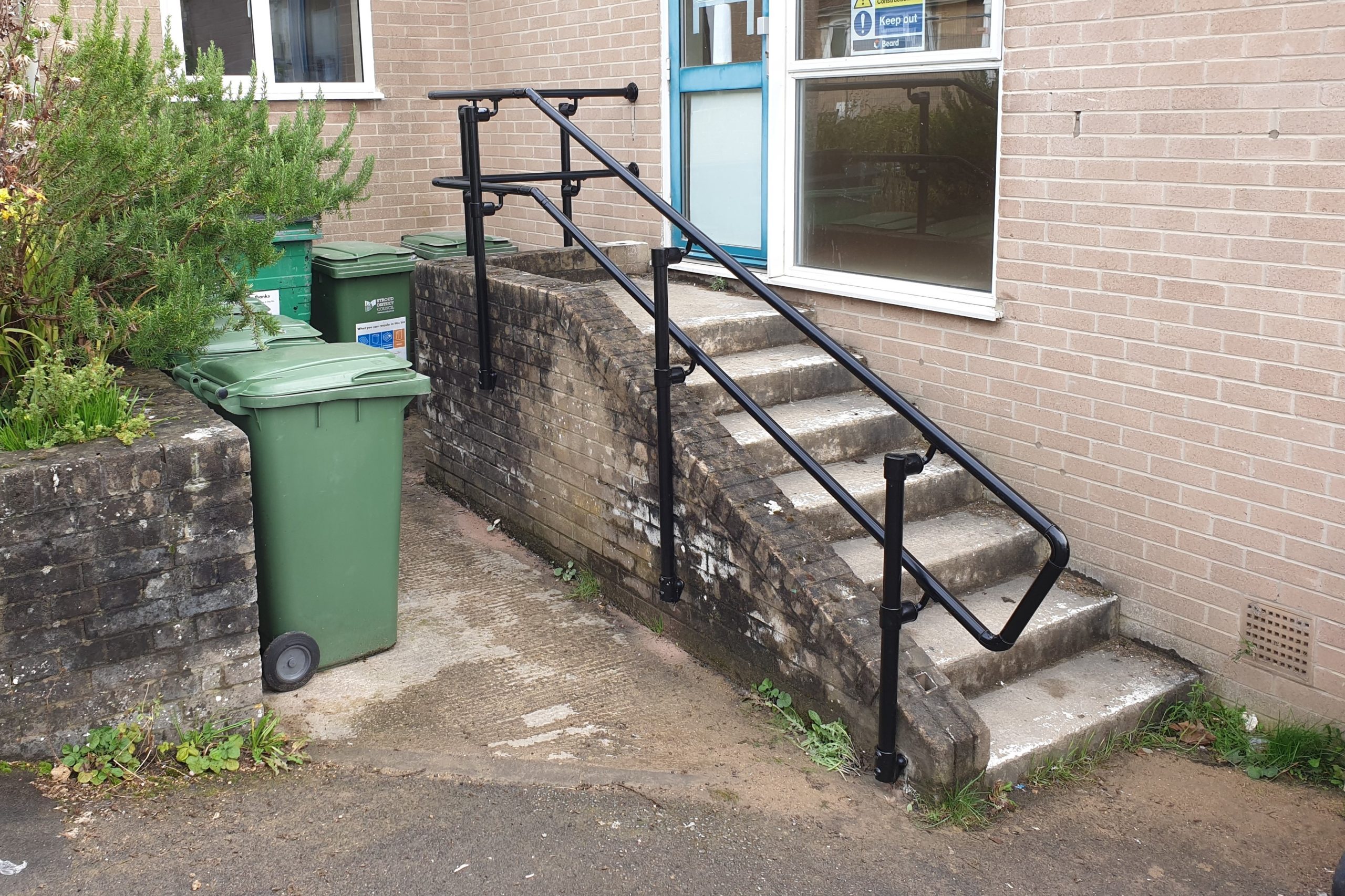 For the finishing touch, the Ezi Klamp team applied a black polyester powder coating to the DDA handrail, not only satisfying the regulation that handrails must have not-cold-to-touch feel, but also offering superior grip and better visibility to residents with eyesight issues.
Ezi Klamp Products Used
Ezi Klamp DDA handrail
To order your DDA handrail system – or request a custom DDA handrail design – get in touch with the Ezi Klamp team. We're ready for your call on 0117 970 2420 or email sales@eziklampsystems.com
First Published:
11/05/2020
(Updated

20/06/2023

)