Croesyceiliog Comprehensive School – DDA Handrail Project

Installation of our powder coated DDA Handrail & Key Clamp handrail systems at this new school in Cwmbran, Wales...
Installation of our powder coated DDA Handrail & Key Clamp handrail systems at this new school in Cwmbran, Wales...
Case Study: Croesyceiliog Comprehensive School, Cwmbran, Wales
When the contractors in charge of a Welsh secondary school's rebuild needed a barrier solution, Ezi Klamp offered the answer with our DDA handrail and key clamp handrail. Read on to learn more about the project.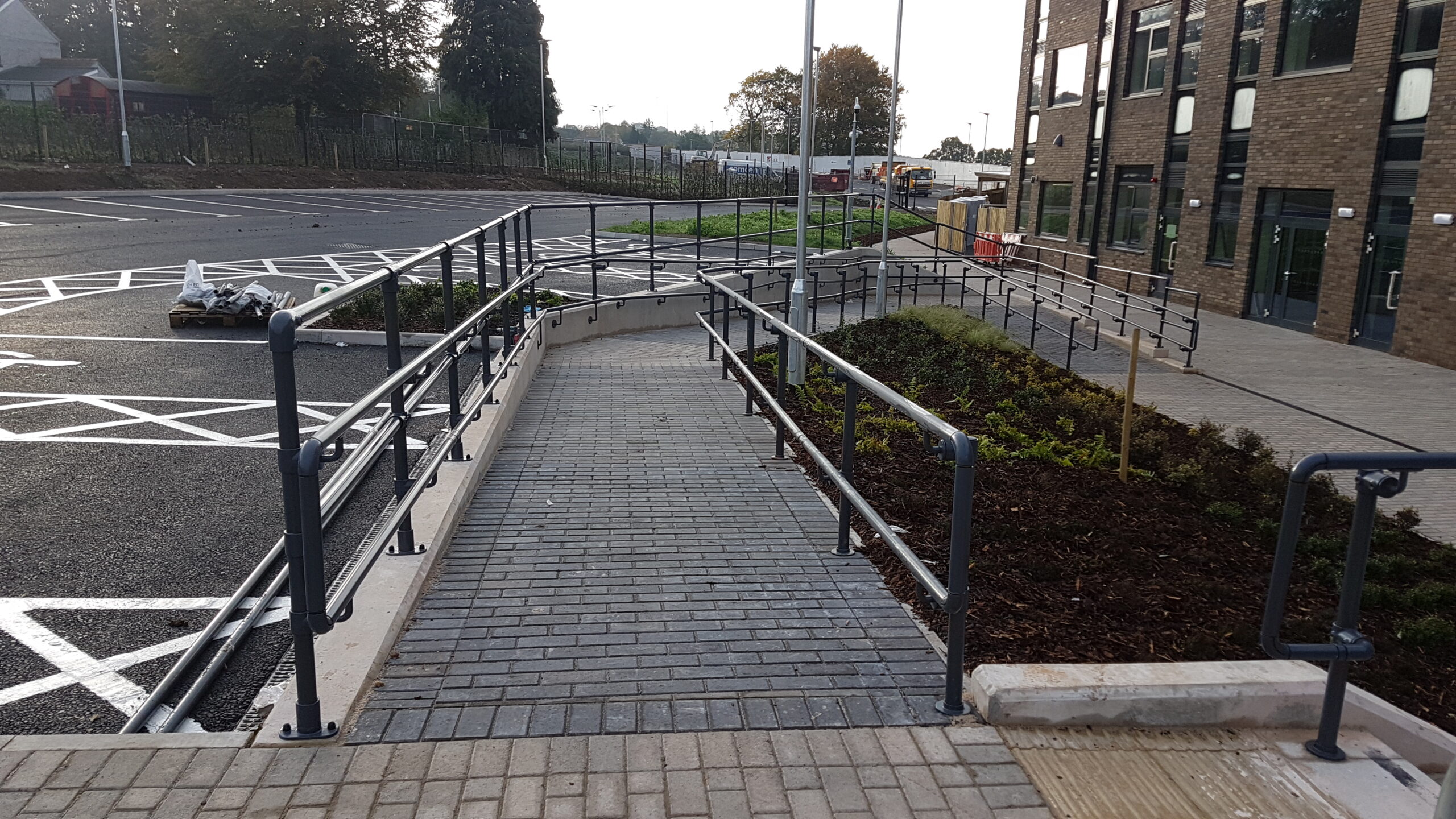 The Project: To make a Welsh secondary school safe for staff and pupils
Situated on Woodland Road in the South Wales town of Cwmbran, Croesyceiliog Comprehensive School has served the community since the '50s. In recent times, however, the original buildings were starting to feel a little tired and outdated – sparking plans for an ambitious 10,800sqm facility to accommodate 1,200 pupils. But with the new school to be built on sloping land, ramps and steps would be required to tier the site – alongside a barrier solution that satisfied safety standards and budget.
With over 20 years' experience supplying key clamp handrail and DDA handrail to industries ranging from rail to civils, Ezi Klamp thrives on the challenge of designing and installing custom barrier solutions. So when the chief contractor for Croesyceiliog's rebuild approached us for help, the team quickly set to work, drawing on our design skills and the stock of key clamp handrail and DDA handrail we hold at our dedicated Bristol warehouse.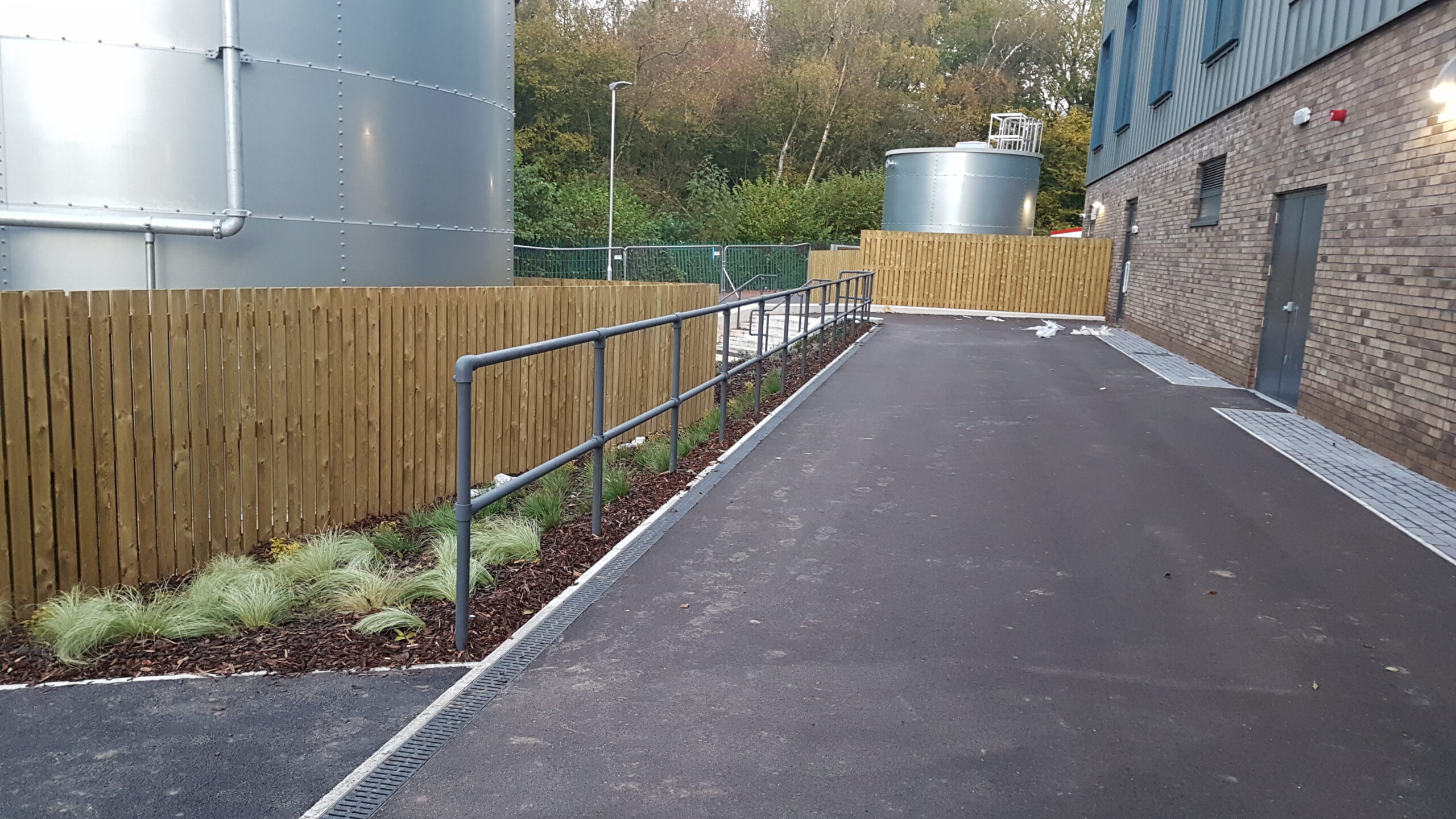 The Solution: A bespoke system with key clamp handrail and DDA handrail
Arriving at Croesyceiliog for an initial site inspection, the Ezi Klamp team could immediately see the need for a barrier solution. With the ramps and steps on a sharp gradient – not to mention several steeply sloping landscaped banks and the risk of students falling from high areas at the top of retaining walls – we knew it was critical to work smart to make the school safe.
For Croesyceiliog's ramps and steps, we recognised that our DDA handrail system was ideal. Fully compliant with DDA Regulations and Part M Building Regulations, DDA handrail has an off-set 42mm diameter to provide a smooth continuous handrail, with all components powdercoated to offer the 'not-cold-to-touch' finish. Easily installed with minimal disturbance to the school's operation, our DDA handrail didn't just tick the boxes, but was unbeatable in practice, offering high visibility, total stability and superior grip all year round.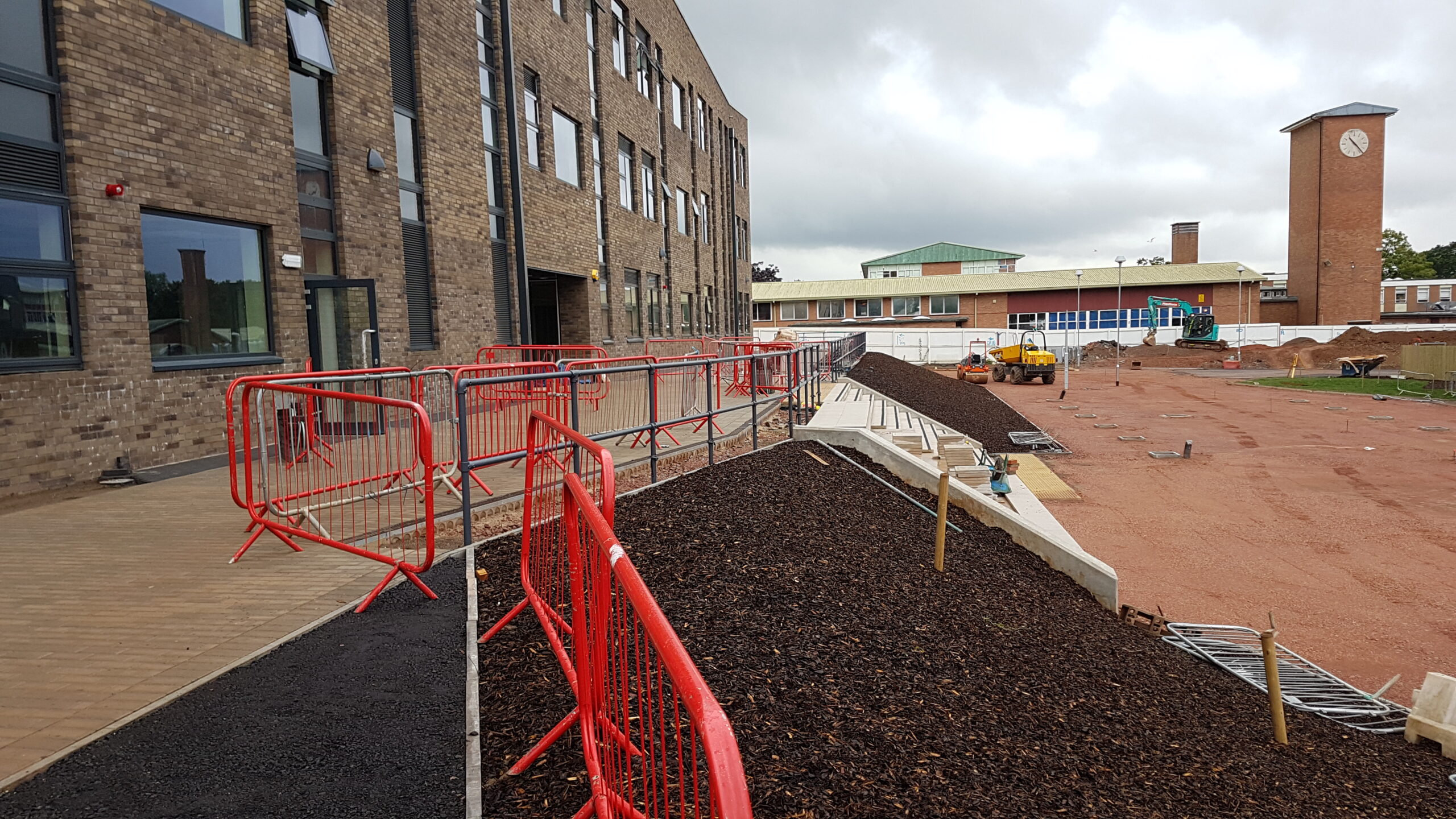 With the DDA handrail system complete, the Ezi Klamp team then turned our attention to the rest of the site. For the areas that needed fall protection, it was agreed that our key clamp handrail was the right choice. Fully compliant with Part K Building regulations, key clamp handrail is also easy to install (no welding required), highly adaptable (with over 60 fittings available), fast to order (with vastly reduced lead-time), and a highly cost-effective option over traditional fabricated products.
Ezi Klamp's key clamp handrail is available as standard in galvanised finish, but for Croesyceiliog, we provided all components in a powder coated finish to match the aesthetics of the new buildings. It was the perfect finishing touch for a project that we're proud to be associated with.
Ezi Klamp Products Used:
To learn more about our key clamp handrail and DDA handrail – or to discuss your own project – phone the Ezi Klamp team on 0117 970 2420 or email sales@eziklampsystems.com
First Published:
10/09/2021
(Updated

29/09/2022

)