Imperial College London, Scale Space - Rooftop Step Overs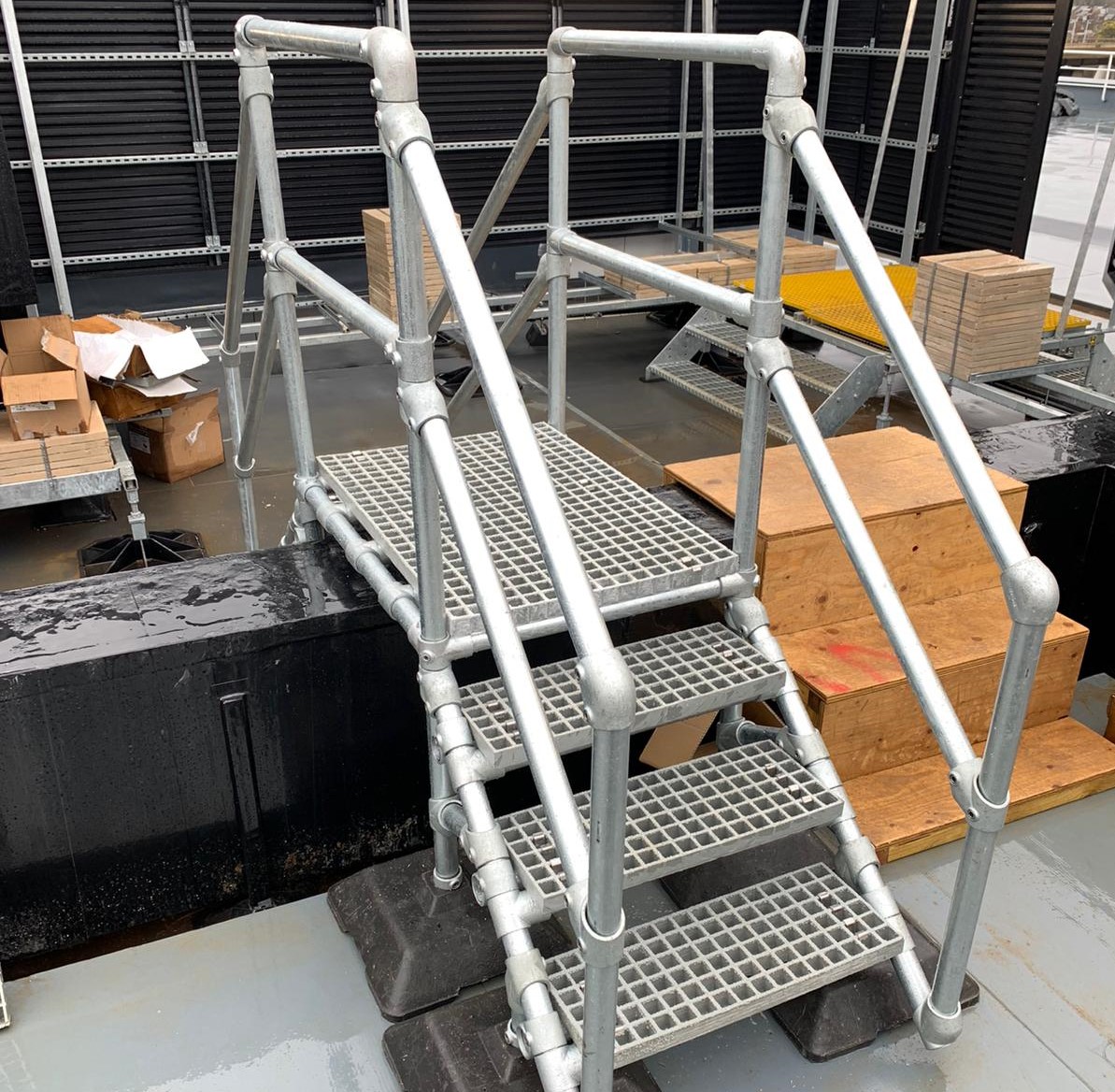 Project Name: Imperial College – Scale Space
Location: Imperial College, White City, London, W12 7TA
Project Scope: Imperial College London and digital venture builder Blenheim Chalcot announced a joint venture to build "Scale Space", a 200,000 sq ft new technology and innovation centre, on the south site.
As well as providing space for new, high growth technology companies, the £50million Scale Space will house parts of Imperial and many of Blenheim Chalcot's businesses.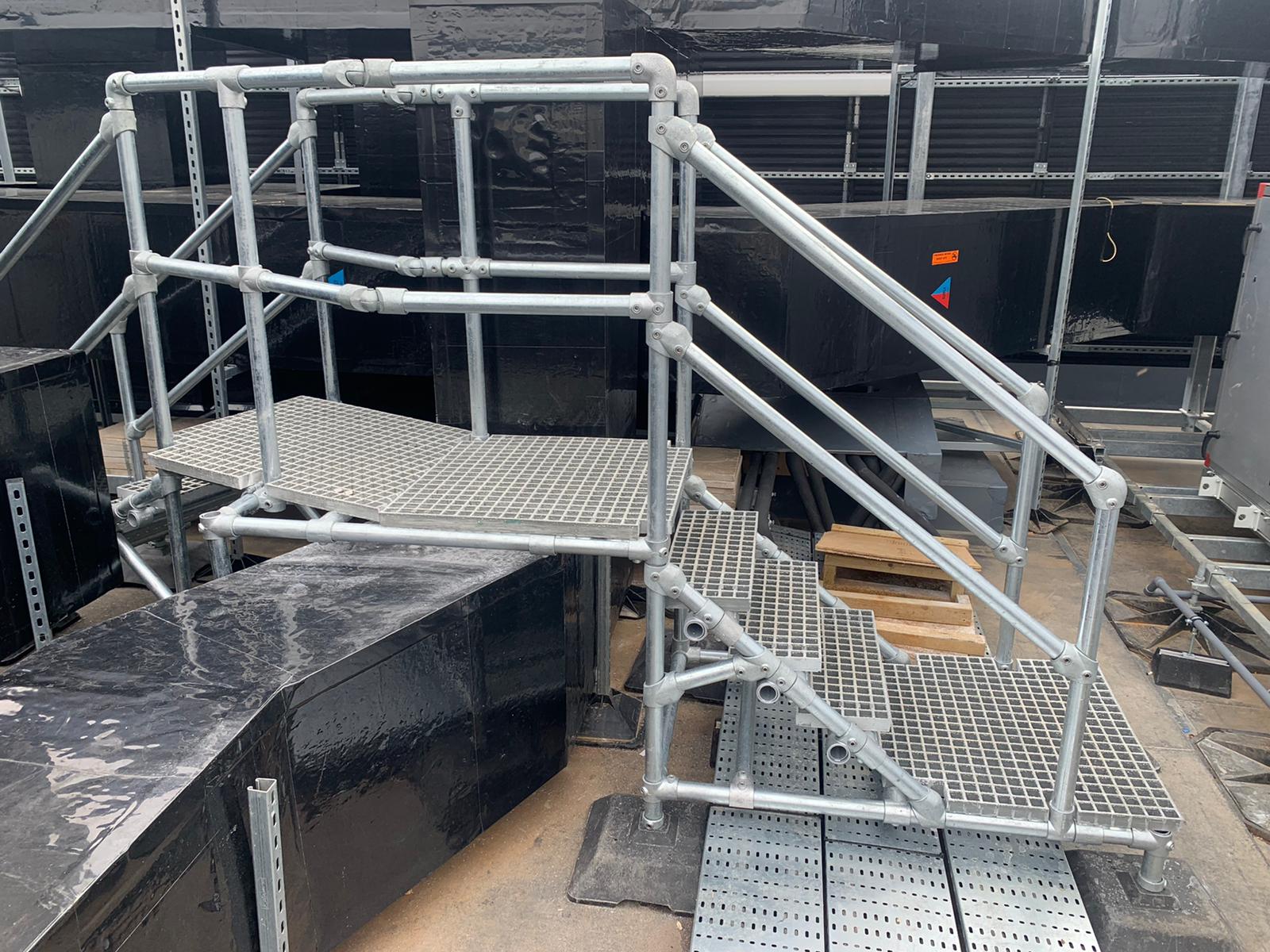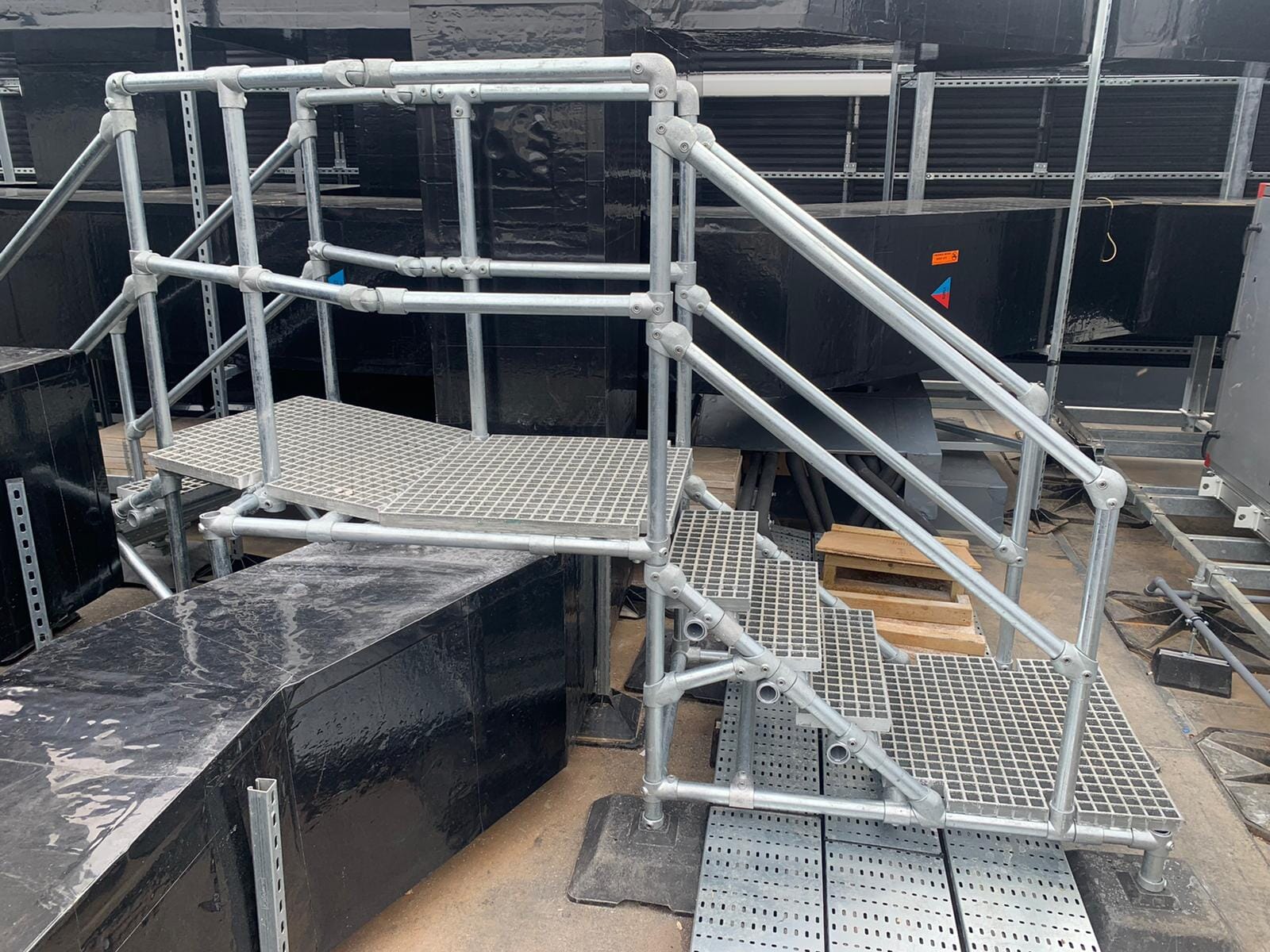 Welcoming the announcement of the joint venture, Matt Hancock MP, the Secretary of State for Digital, Culture, Media and Sport, said: "This ambitious project will help cement London's position as Europe's tech capital and is another vote of confidence in our world-leading digital economy.  We're determined to make the UK the best place to start and grow a digital business, so it's fantastic to see these two established institutions coming together to help the next generation of innovative talent flourish."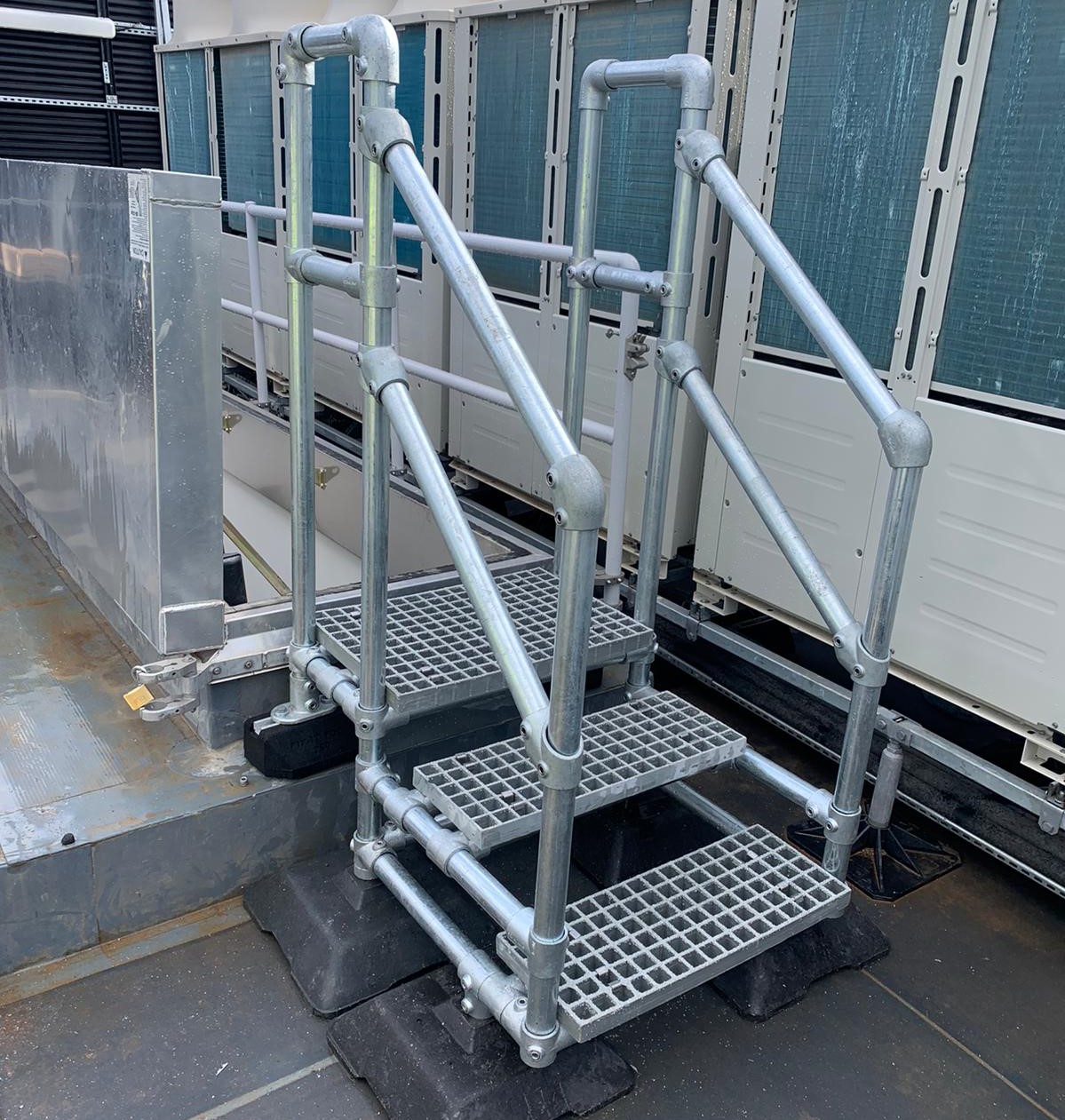 Part of the design of the building was housing all the air conditioning and ventilation equipment on the flat roof area, but within a louvred enclosure to hide from site.  This enclosure is a maze of ducts, condensing units, pipes and cable trays, and the challenge on site was providing a safe access route to all areas of the roof for maintenance personnel in the future.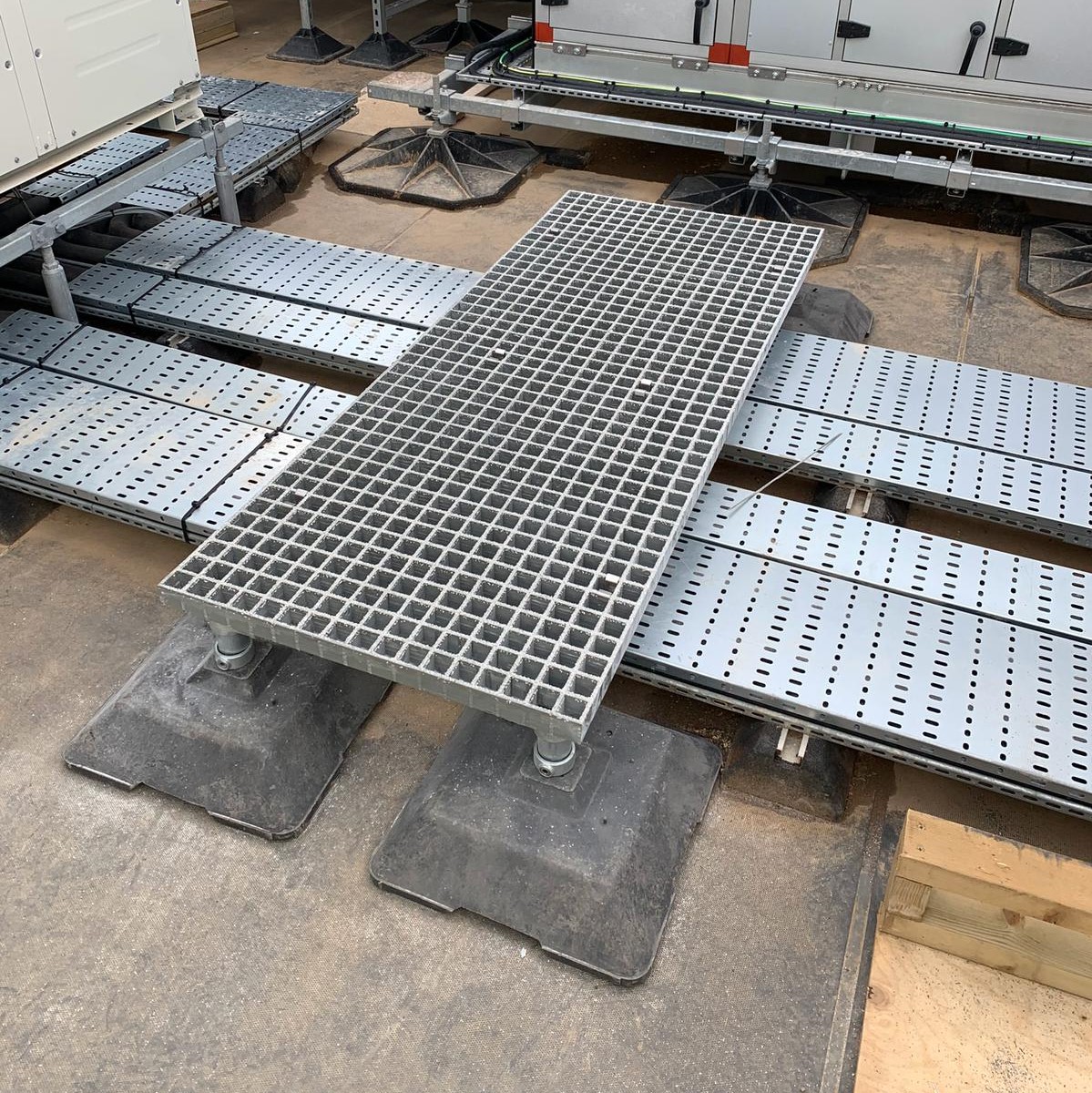 Ezi Klamp Systems Ltd were called into site to assess and provide Free-Standing Step Over units for all the main roof obstacles.  These included a small step up and Folding Grab Bar for the Roof Hatch, a small cable tray Step Over and two larger Step Overs with platforms and handrails both sides.
Ezi Klamp Products Used:  Ezi Klamp Free Standing Roof Top Step Overs.
Source: Imperial College London – https://www.imperial.ac.uk/news/184596/imperial-sets-vision-white-city/