Imperial College London, Scale Space – Rooftop Stepovers

Find out about Ezi Klamp's free-standing roof stepovers enabling easy access around the roof top of Imperial College.
Find out about Ezi Klamp's free-standing roof stepovers enabling easy access around the roof top of Imperial College.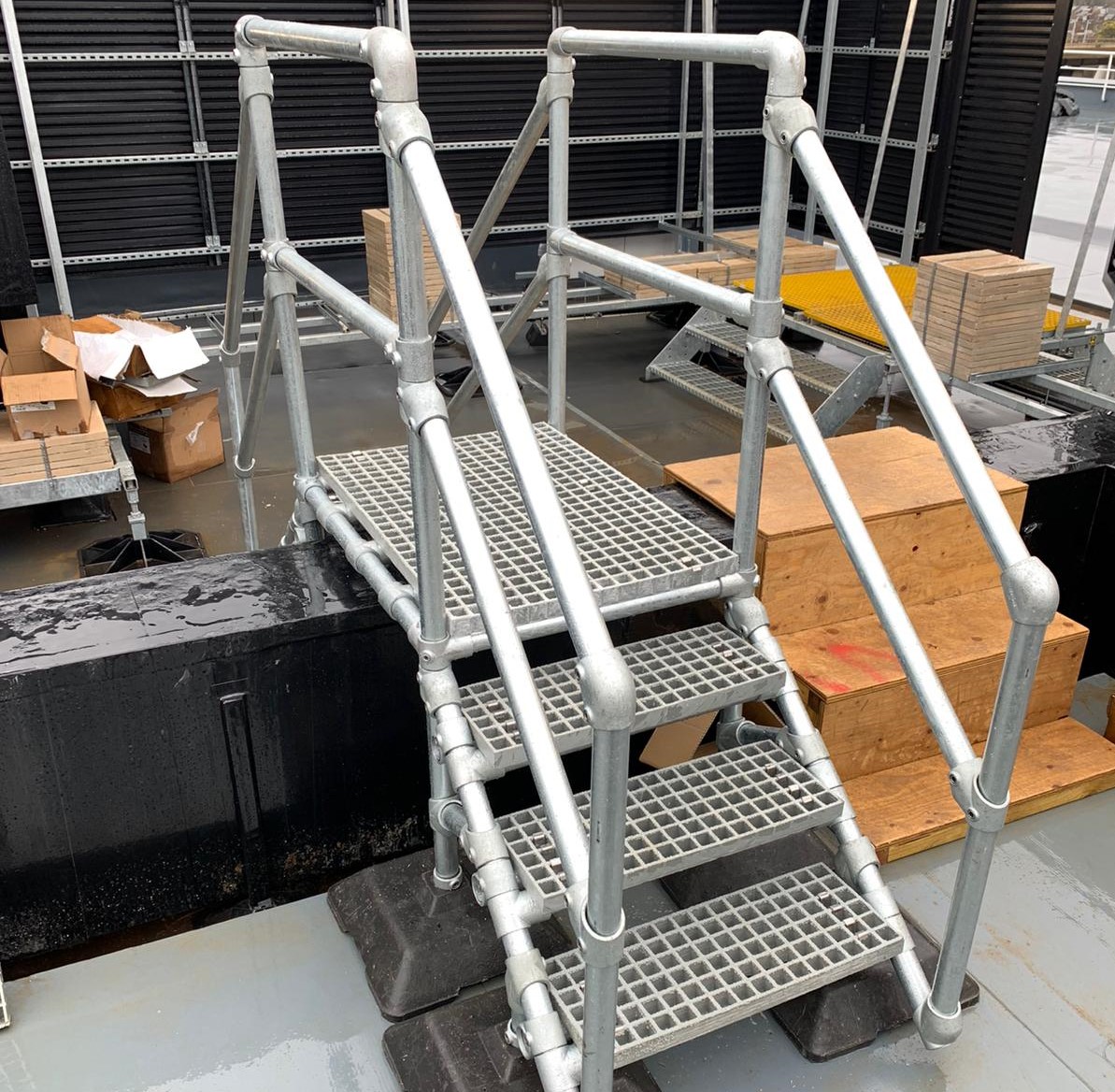 Project Name: Imperial College – Scale Space
Location: Imperial College, White City, London, W12 7TA
Project Scope: Imperial College London and digital venture builder Blenheim Chalcot announced a joint venture to build "Scale Space", a 200,000 sq ft new technology and innovation centre, on the south of the site.
As well as providing space for new, high-growth technology companies, the £50 million Scale Space will house parts of Imperial and many of Blenheim Chalcot's businesses.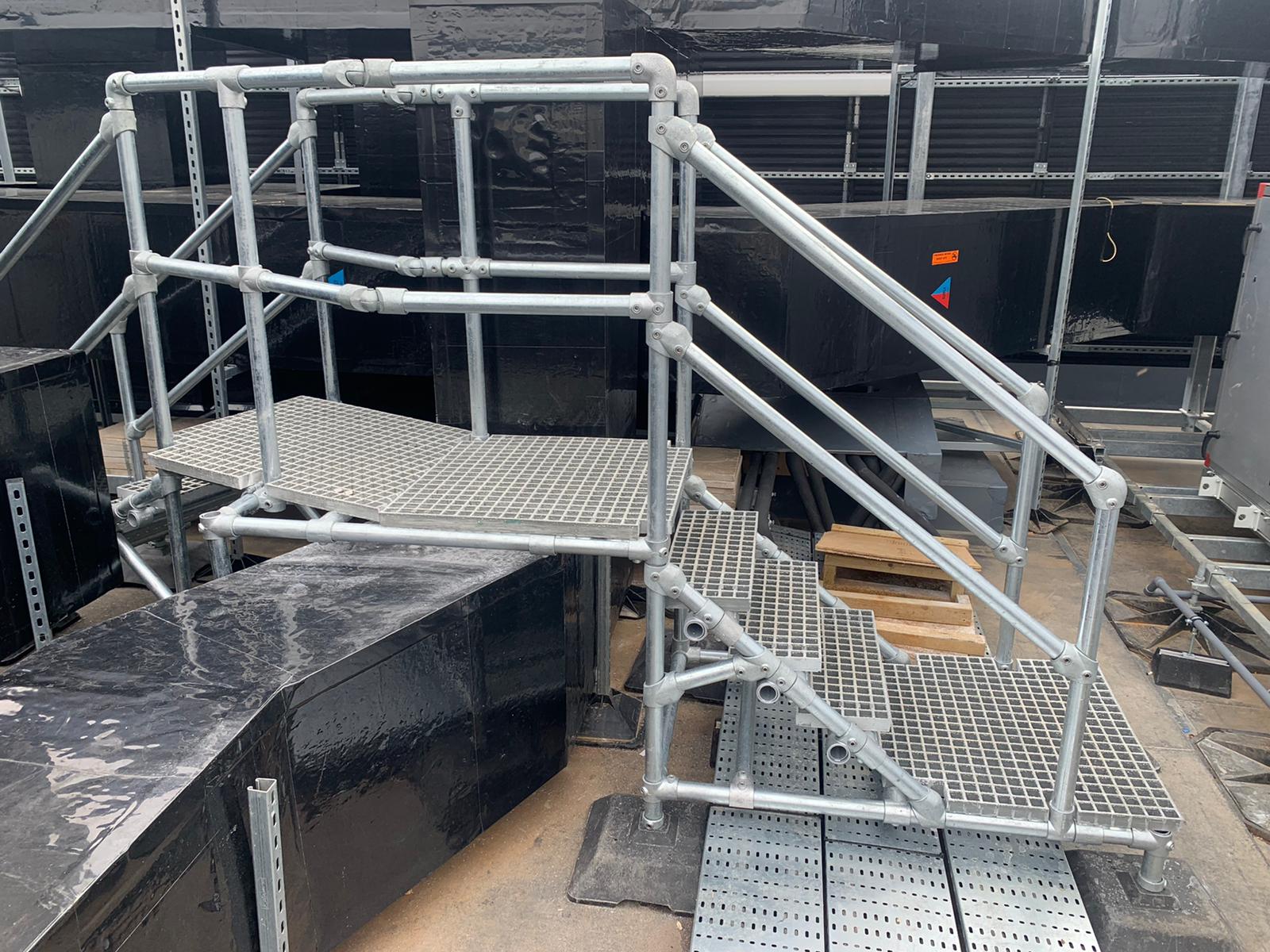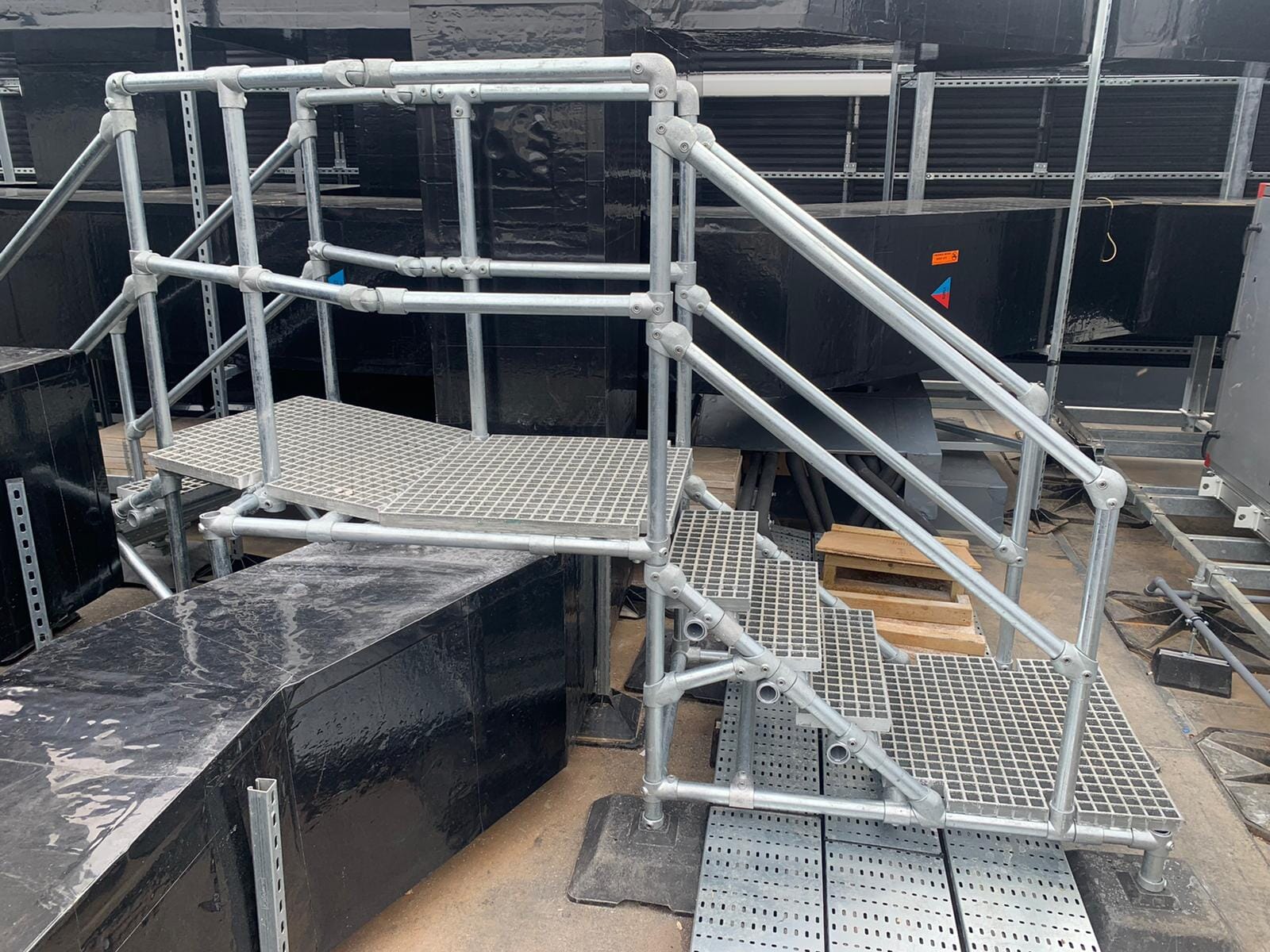 Welcoming the announcement of the joint venture, Matt Hancock MP, said:
"This ambitious project will help cement London's position as Europe's tech capital and is another vote of confidence in our world-leading digital economy.  We're determined to make the UK the best place to start and grow a digital business, so it's fantastic to see these two established institutions coming together to help the next generation of innovative talent flourish."
Whilst for the public, the new building is a stunning piece of modern architecture, behind a louvred stood a health and safety headache. Like most large newly constructed buildings, the roof space of the Scale Space is a warren of air conditioning units, ventilation ducts, as well as pipework and electrical cables; navigating this space for maintenance staff could be potentially perilous. That is why Ezi Klamp were called to provide a solution to help workers navigate their way around the hazards.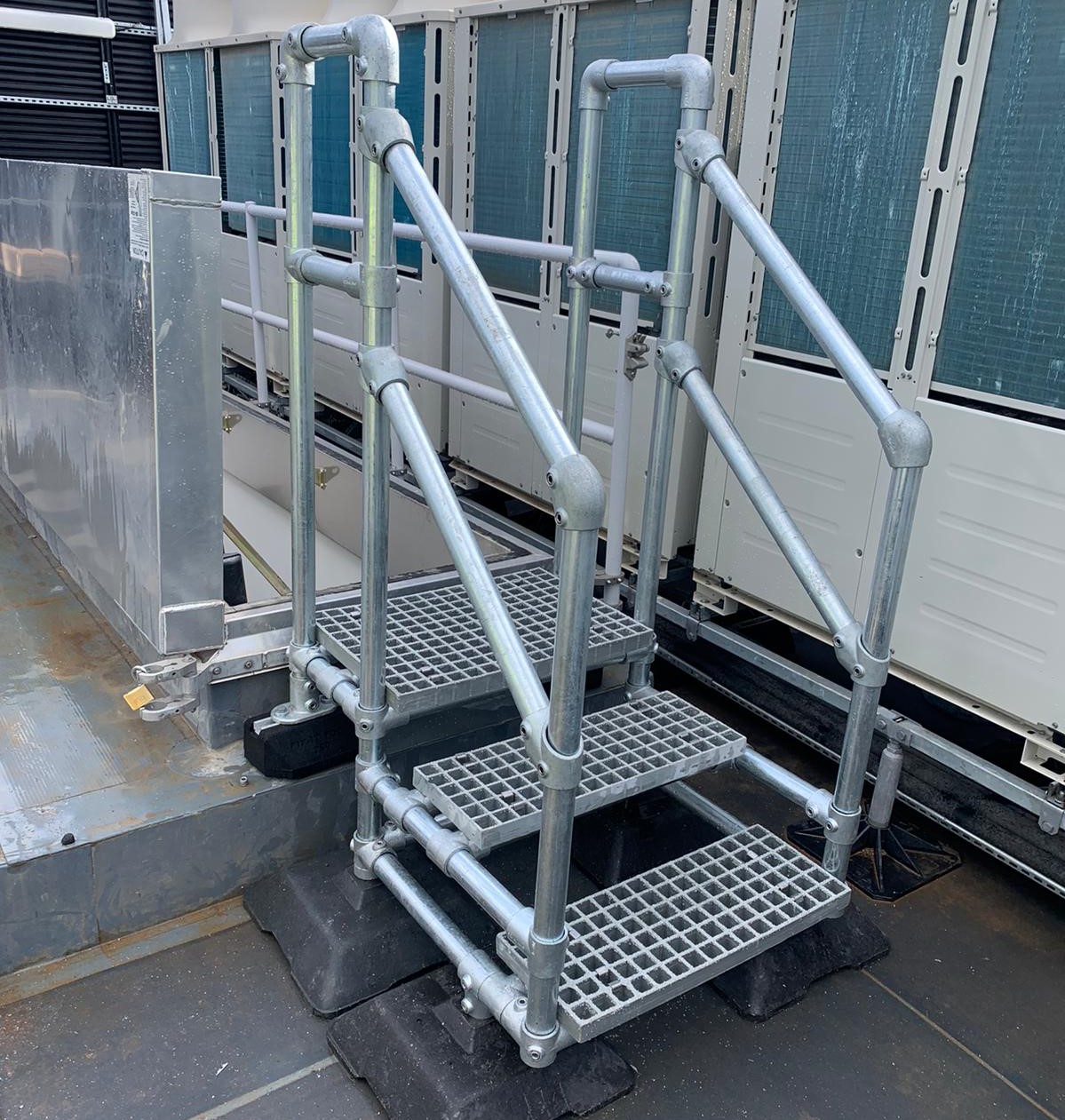 For Ezi Klamp, the solution was simple, combining their non-destructive and permanent roof guard solutions with their Glass Reinforced Plastic (GRP) grating to provide safe walkways for workers. These solutions provided freestanding stepovers for the larger obstacles. These included a small step-up and Folding Grab Bar for the Roof Hatch, a small cable tray Step Over and two larger Step Overs with platforms and handrails on both sides.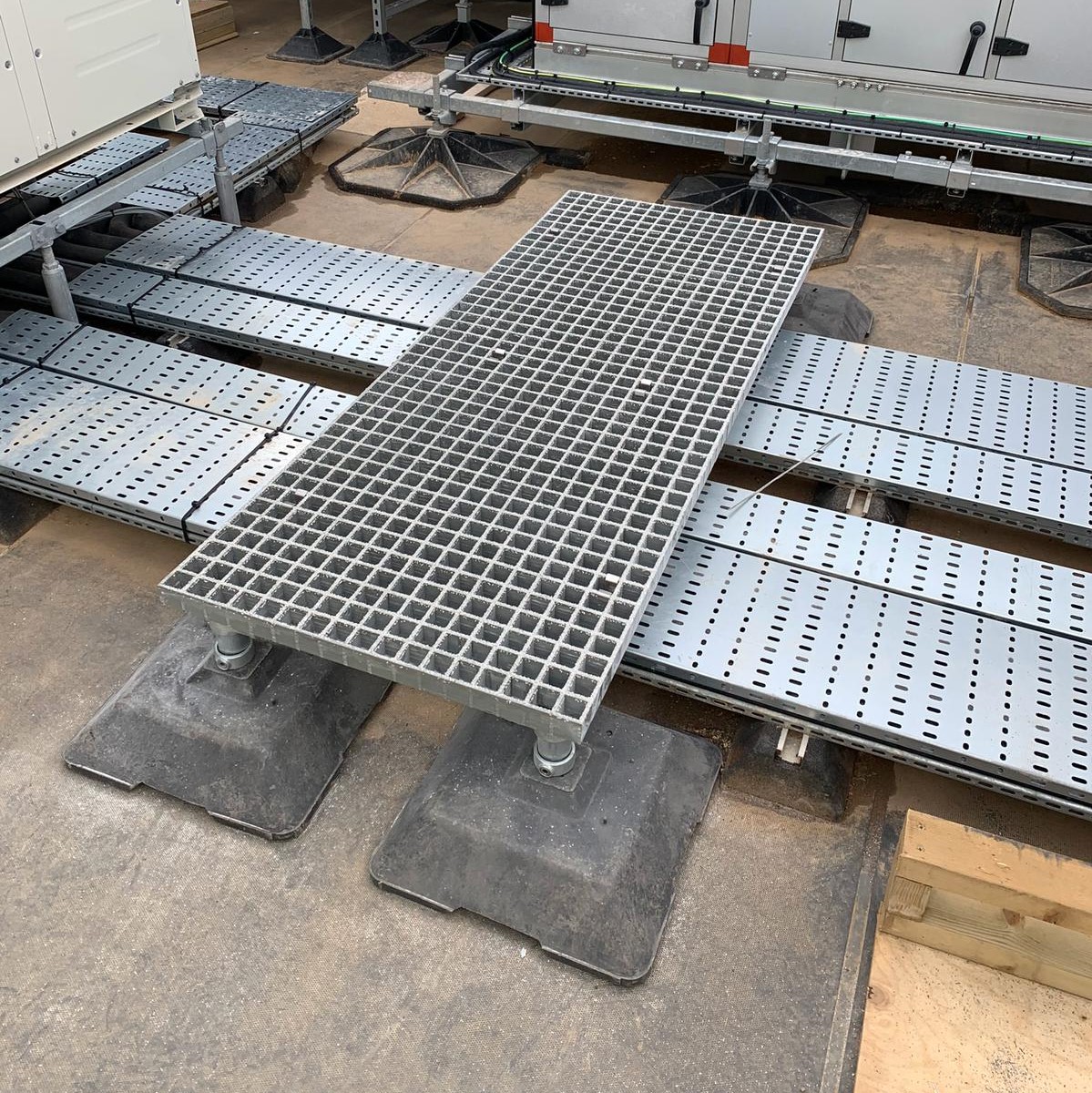 Whether you are looking for a fast and effective solution to provide safe access to your roof or a bespoke solution to your needs, Ezi Klamp has over 20 years of experience providing access, edge protection and Boundary fencing solutions. Call our team now on 0117 970 2420 or email at sales@eziklampsystems.com, and they will be happy to guide you through the process.
Ezi Klamp Products Used:  Ezi Klamp Free Standing Roof Top Step Overs, Key Clamp Handrails
Source: Imperial College London – https://www.imperial.ac.uk/news/184596/imperial-sets-vision-white-city/
First Published:
11/06/2020
(Updated

20/06/2023

)