Olveston Landfill Site – GRP Handrail & Grating Project

Find out about our GRP Access platform solution supplied to Olveston landfill site for ensuring staff can carry out duties safely...
Find out about our GRP Access platform solution supplied to Olveston landfill site for ensuring staff can carry out duties safely...
Case Study: Olveston Landfill Site, Bristol
When a Bristol landfill site needed protection from water rot and chemical corrosion, our GRP handrail and GRP open mesh grating were ideal for the job. Here's how the Ezi Klamp team tackled the project
The Project: To protect a Bristol landfill site from damp & chemical corrosion
For South Gloucestershire council, the landfill site at Olveston demands careful and attentive management. While the site itself is redundant, the ground water running off requires constant monitoring to ensure no chemicals or dangerous substances from the decomposing waste contaminate the water. Regular samples are taken and sent to laboratories, where they are tested for any dangerous substances.
Originally, the Olveston site featured a timber platform alongside the ground water reservoir to enable personnel to take samples and for maintenance of the pumps.  Unfortunately, over the years this platform had rotted and become unsafe to use, leading management to approach Ezi Klamp for a longer-lasting solution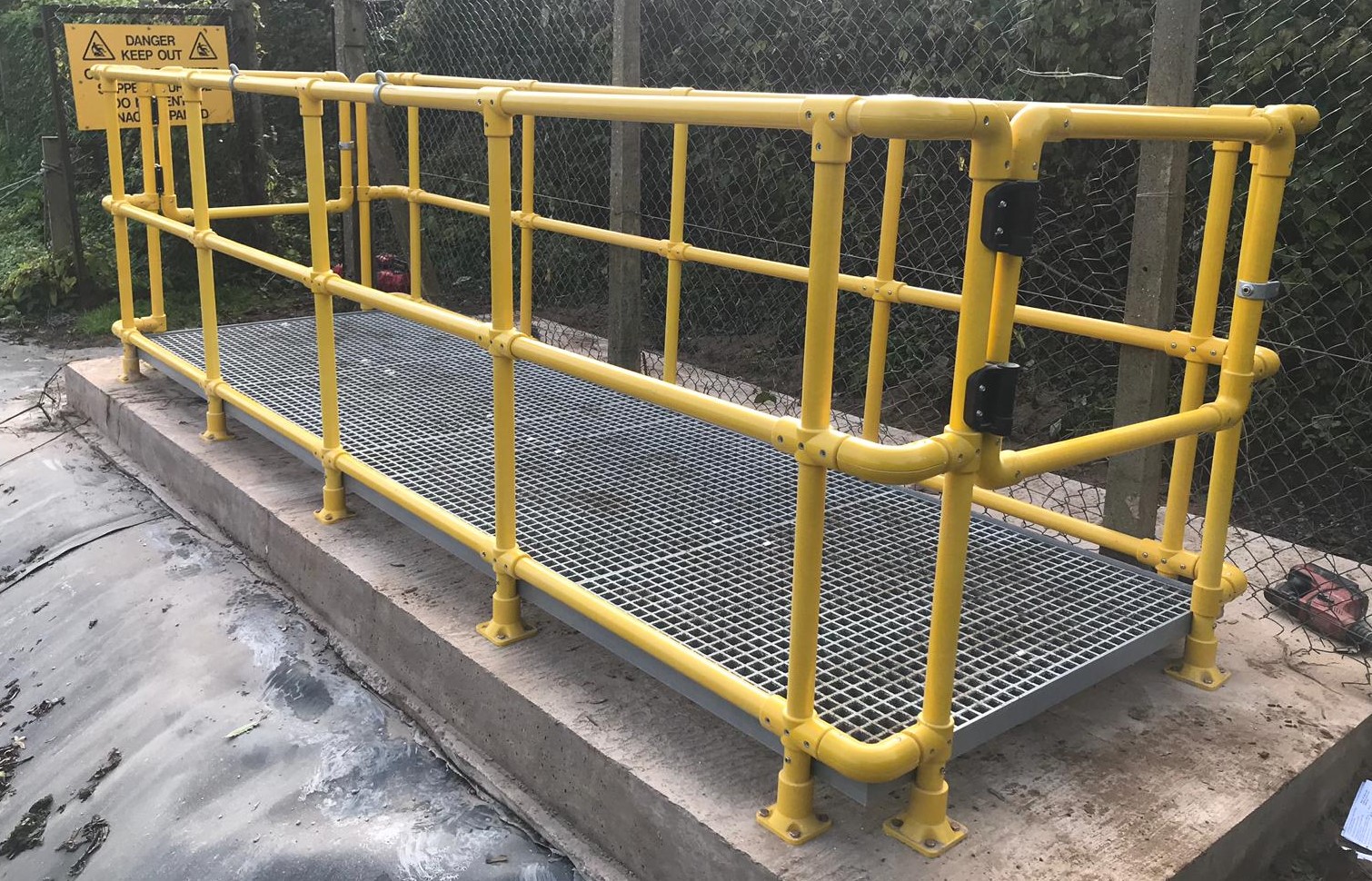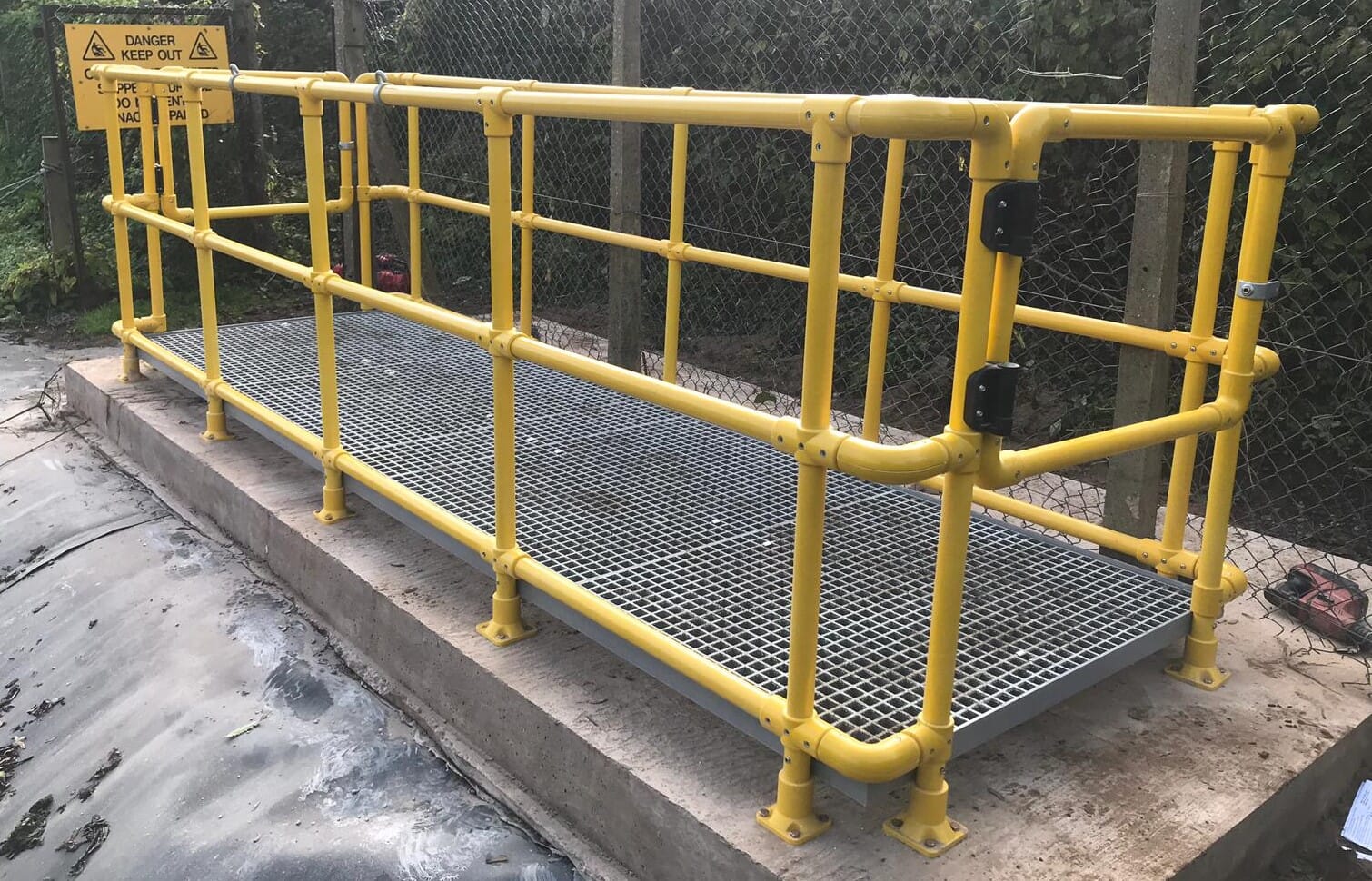 The Solution: GRP Handrail & GRP Open Mesh Grating
Having been briefed on the demanding environment at Olveston, and after examining the landfill site for ourselves, it was obvious to Ezi Klamp's experienced team that our GRP handrailing and GRP open mesh grating were the best solution. Alongside its strength, durability, light weight and ease of use, glass reinforced plastic offers so many benefits over traditional steel. Non-conductive and non-sparking, fire-retardant and unaffected by magnetic fields, you'll find GRP handrail – and related GRP products – in use everywhere from railways to power stations.
Meanwhile, for the Olveston landfill site, the best case for GRP handrail and grating were that this revolutionary material is extremely non-corrosive, and therefore a popular choice in damp environments – from sewage works to water maintenance plants – where other materials would simply rot or  rust. Additionally, GRP handrailing is also highly resistant to chemicals: another reason why it made sense at Olveston.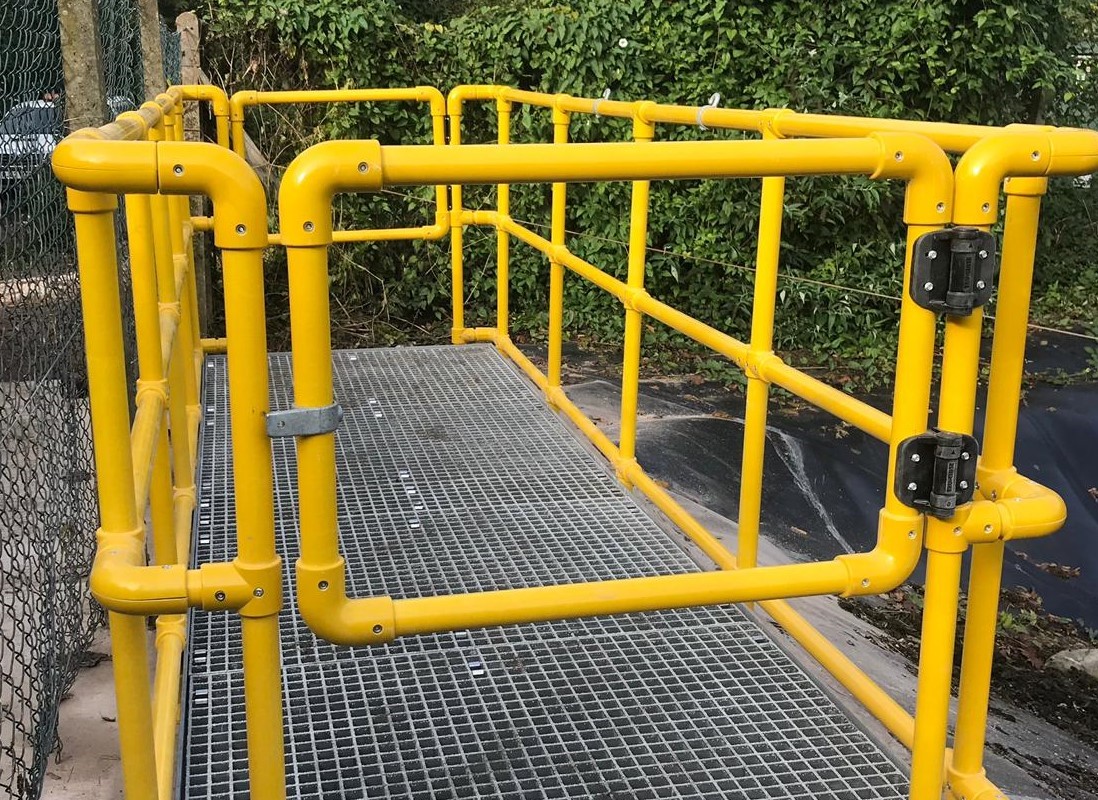 With access to every GRP component at our dedicated Bristol factory, the Ezi Klamp team was able to quickly source, design and install a new custom platform, meaning that the site experienced minimal downtime. We used our yellow tubing and fittings to create GRP handrailing around the end of the platform area, and mounted our grey 38mm non-slip GRP open mesh grating to the posts using 50mm GRP angled fittings.
Tapping into the supreme adaptability of GRP, we also used our tubing and fittings to construct self-closing gates at either end – leaving Olveston with a professional maintenance platform that was not only unbeatably safe and hard-wearing, but also highly convenient for visiting staff.
Ezi Klamp Products Used
Ezi Klamp is ready to design, deliver and install your new GRP handrail system. To discuss your project, call us on 0117 970 2420 or email sales@eziklampsystems.com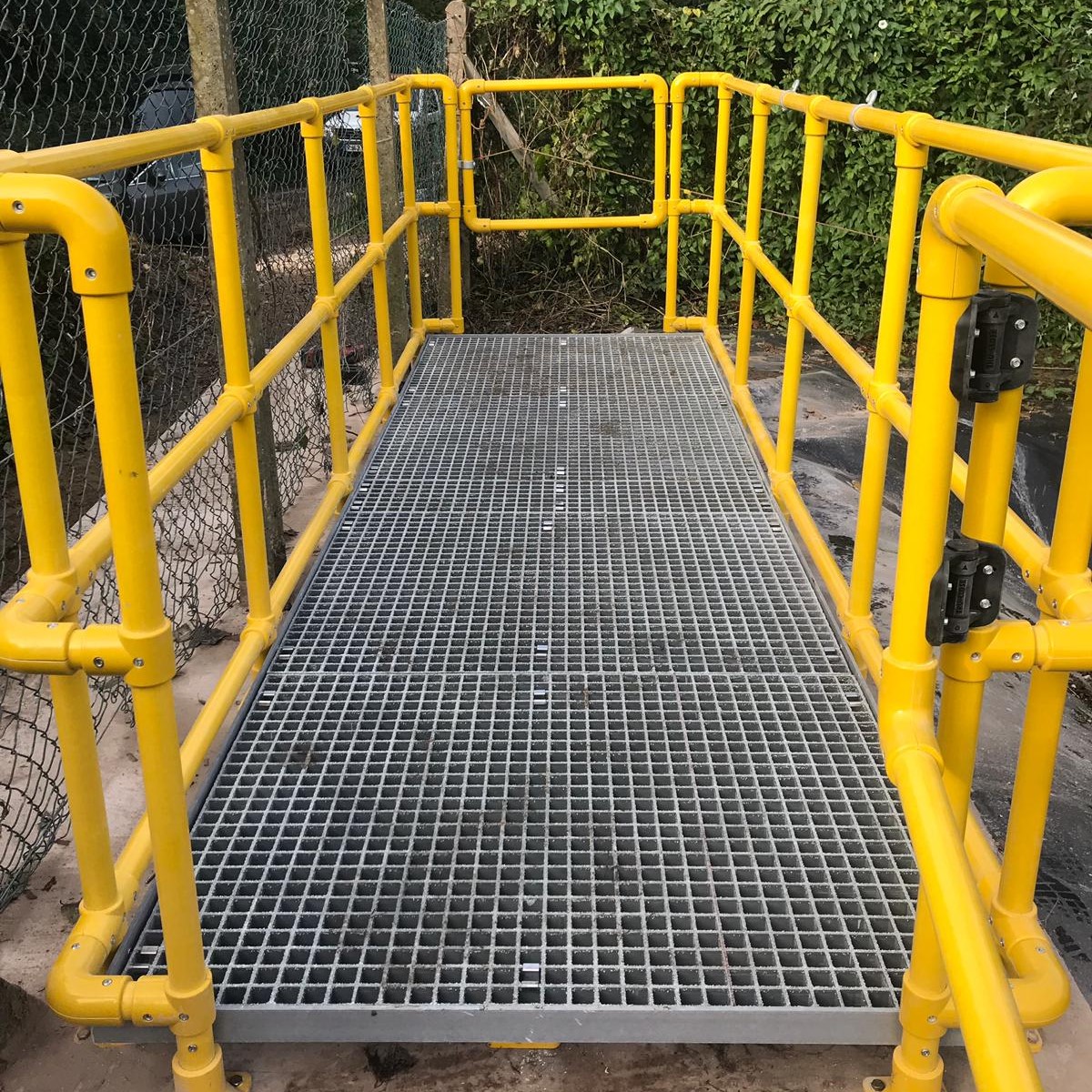 First Published:
08/06/2020
(Updated

20/06/2023

)