Armco Crash Barriers: A Buyer's Guide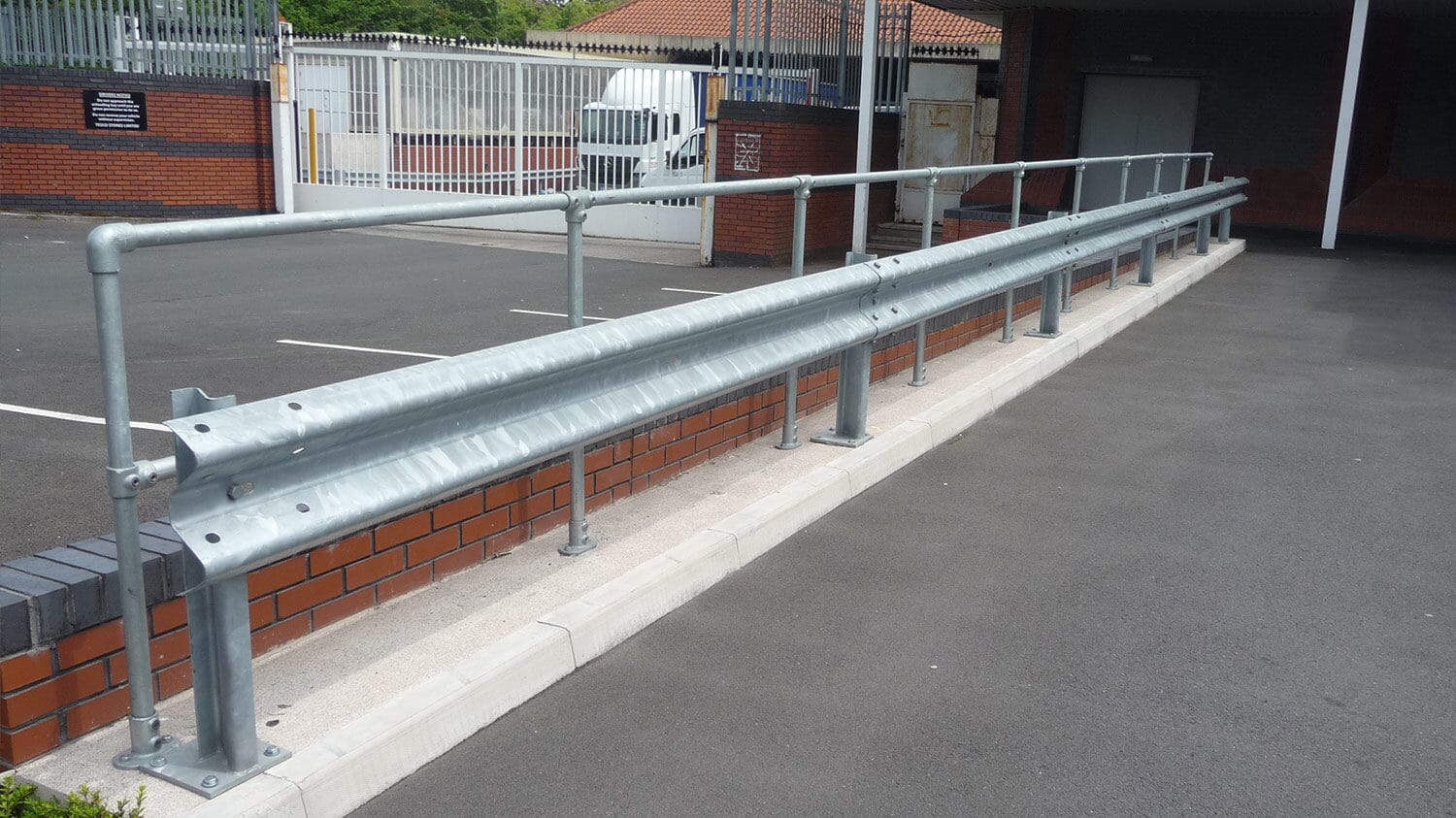 A reliable safety crash barrier can help protect your people, machinery and buildings. Armco crash barriers are the preferred option for contractors and construction firms all over the UK for off-highway protection.
But how do you choose the right crash barrier solution for your next project? What is a reliable armco crash barrier supplier? And how do you select the correct parts for your requirements?
We've put together this quick and easy buyer's guide to Armco crash barriers to answer all these questions and many more.
What is an armco crash barrier?
The name 'Armco Crash Barrier' has become the generic name for the corrugated steel crash barrier you'd expect to see surrounding a racetrack, protecting the drivers and the crowd, or in other off-highway locations. This crash barrier system is designed for durability and resilience, with ample beam and joint strength to absorb heavy impacts.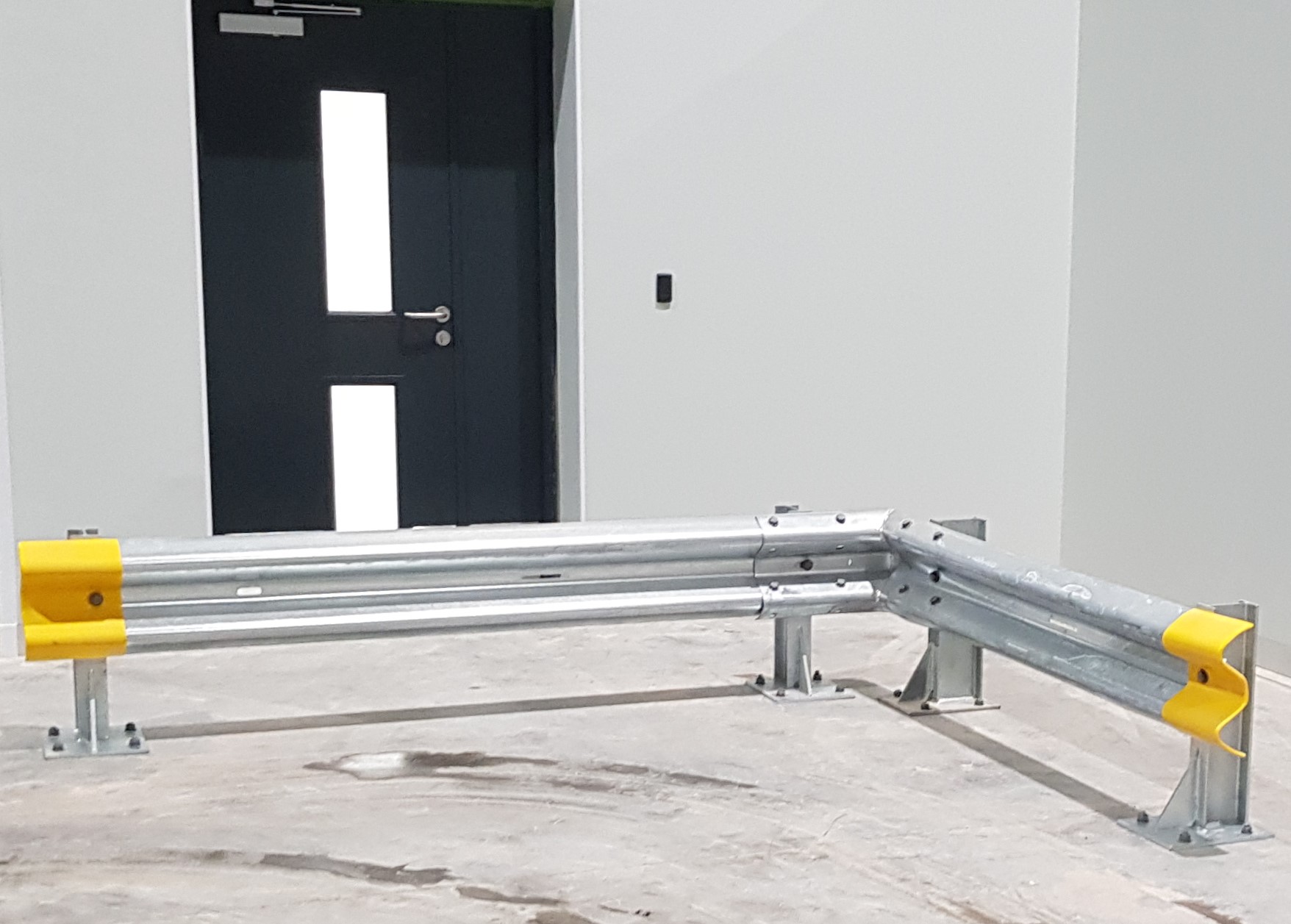 Why might you need an armco crash barrier?
Armco crash barriers are widely used in car parks, factories, service yards and warehouses where there are large vehicles or expensive machinery operating, as well as drivers, pedestrians and workers who all require protection from injury.
The crash barriers used in these spaces are different strengths and designs to those barriers you see on motorways, simply because the dangers in these environments are different.
In these off-road spaces, Armco crash barriers secure the area behind the barrier, protecting buildings and people from out-of-control vehicles and vehicle drop-offs.  Not only can vehicles cause serious injuries, but knocks from any vehicles, including cars, forklifts and HGVs, can cause costly damage to stock and valuable items.
Using Armco barriers in the right place, therefore, can help prevent accidents and potentially save you thousands of pounds in damages. In fact, they are invaluable for peace-of-mind onsite, especially if your site is a hub of activity.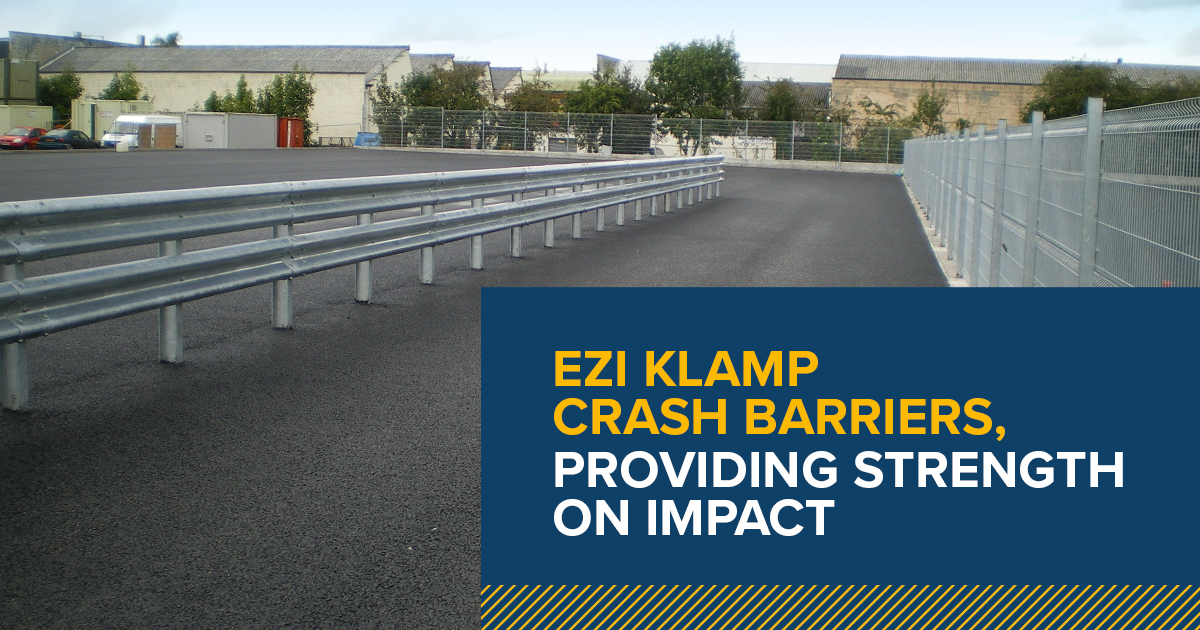 Why are armco crash barriers so effective?
Armco crash barriers are made for strength. Their corrugated steel design, combined with secure fixing to fixed posts, gives the utmost solid and sturdy protection and unsurpassed performance.
When Armco barriers are made, they are constructed from steel and manufactured to the highest quality in compliance with all BS standards (specifically BS 4872 standards).
They come in a galvanised finish to BS EN ISO 1461, which makes the Armco crash barrier resistant to environmental exposure, thus increasing its lifespan so you don't have to replace your crash barriers often.
How to choose the correct armco crash barrier specification
Armco crash barriers are supplied in kit form and no specialist tools are required, so assembly is quick and hassle-free. Structurally, Armco crash barriers are made up of three parts: posts, beams and ends.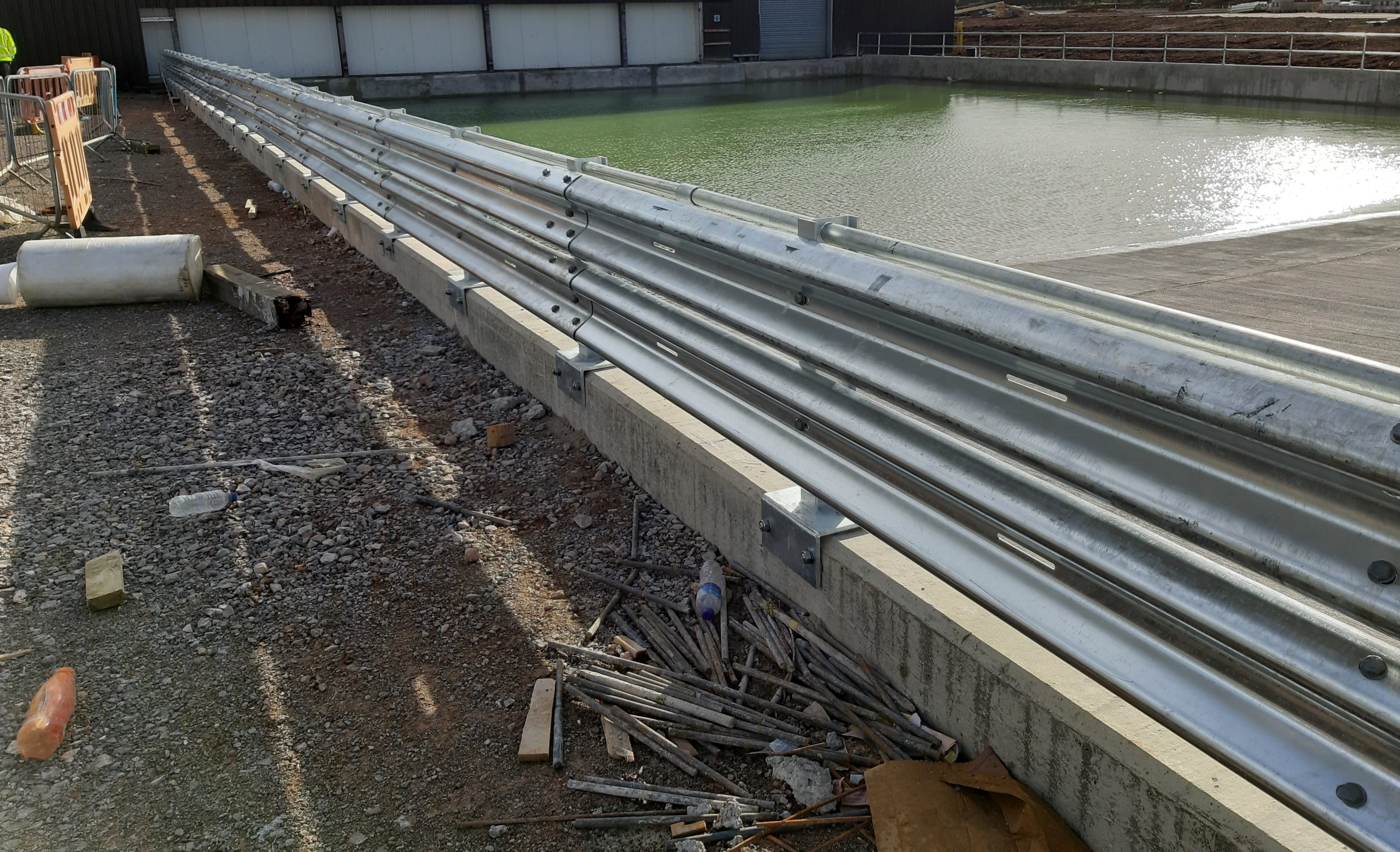 Beams: Armco crash barrier beams are available in 1.9m and 3.5m straight lengths. However, curved beams (convex and concave) can be supplied upon request for a radius of less than 50m. To choose the correct length, measure it in metres
See our Armco Crash Barrier Beams
Posts: Beams are attached with M16 fixings to the posts (the more posts, the stronger the crash barrier's overall strength). Supporting posts can either be concreted into the ground (dig-in) or, if there is already a firm concrete surface, bolted down using base-plated posts.
Armco crash barrier dig-in posts are available in 1200mm and 1500mm lengths in RSJ or Z sections.  RSJ posts are suited for heavy-duty applications. Z posts are fine for lighter duty applications, such as supermarket car parks.
Bolt-down posts are available in several different heights and can also be custom made if needed. Ultimately, post height should be determined by the specific application and its potential hazards. For example, the 1500mm post is suitable for areas with HGVs, but the 560mm bolt-down armco crash barrier post is better for standard height vehicles.
To decide how many posts you need overall, decide on the spacing you need between each post.
See our Armco Crash Barrier Posts
Ends: There are three styles of end terminals used on Armco crash barriers, all of which we offer here at Ezi Klamp. Select which most suits the environment it'll be used in, but remember the end terminal will add to the final length of your crash barrier.
End Cover – Made from high-visibility, yellow flexible PVC to be unmissable. Slides onto the end of the crash barrier. They are designed to prevent catching and scratching on the end of a beam
Fishtail – A fishtail crash barrier end is ideal for finishing a run of impact barriers to minimise the risk of blunt ends to people or vehicles. Mainly used for vehicle areas
Pedestrian – When coming to the end of a crash barrier, pedestrian-friendly ends can be used to prevent any edges being caught. Alternatively, they can be used to hold removable posts that have signs on. Perfect for environments where there are pedestrians, such as walkways.
See our Armco Crash Barrier Ends

Where can you buy armco crash barriers?
Ezi Klamp Systems are a leading supplier of Armco-type corrugated crash barriers, so we're perfectly placed to help you find the right solution for your
project. And with next day delivery available for stock items, we make it easy to keep your people and products safe with Armco crash barriers.
Just let us know which specifications you need and we'll deliver the necessary parts to your site with all the fixings. Alternatively, we can work from your drawings and provide a full service and bespoke crash barrier solution.
Related Product Categories
First Published:
23/07/2020
(Updated

05/04/2023

)