Benefits Of A GRP Handrail System & GRP Fencing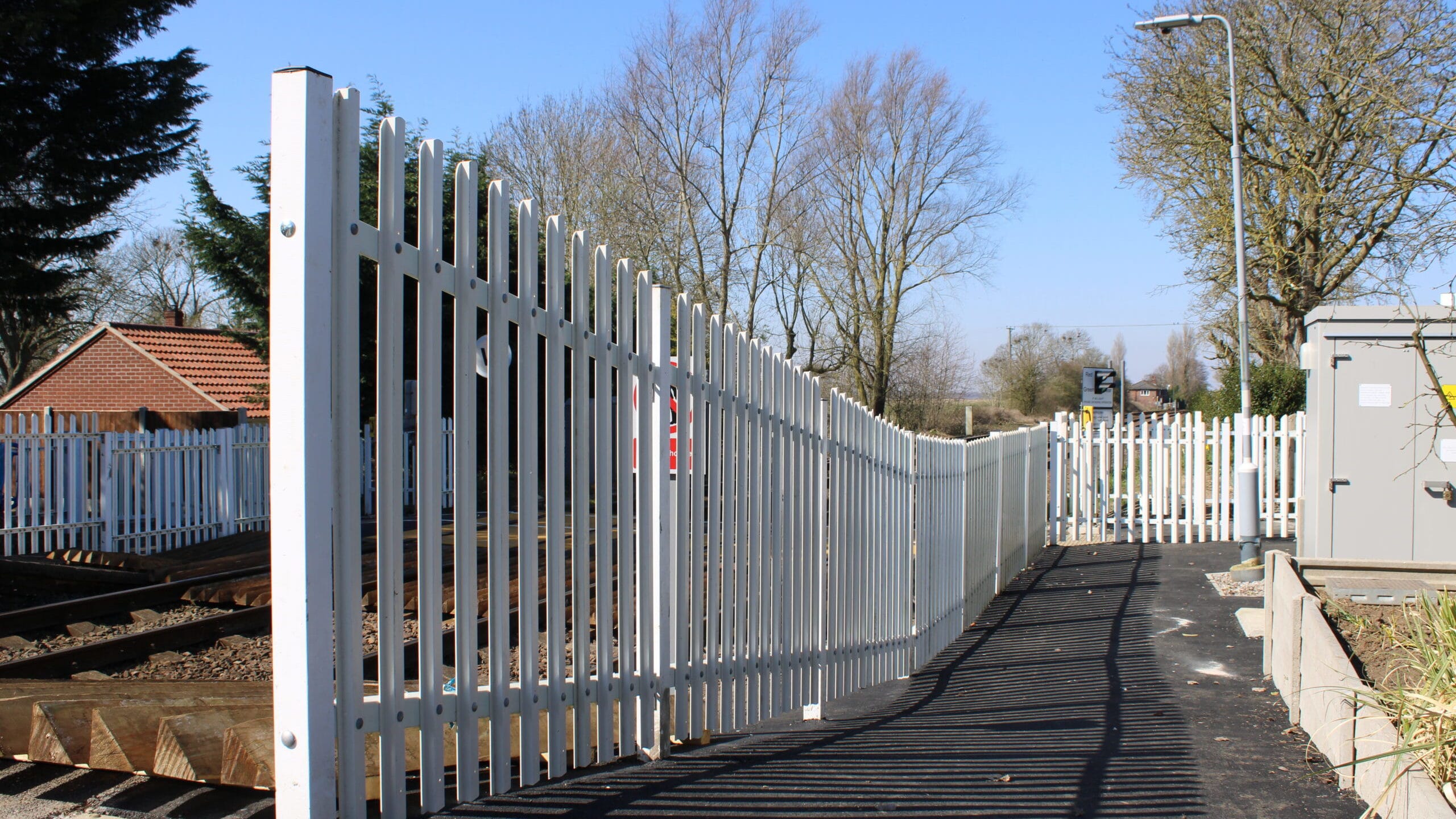 The benefits of our GRP handrail system & fencing 
It's easy to assume that traditional galvanised steel is the best choice for your handrail and fencing. But don't decide until you've heard the benefits of the innovative material known as Glass Reinforced Plastic (GRP). There are countless good reasons why you'll find GRP handrail at Network Rail sites and other leading industries, from power stations, manufacturing plants, marine vessels, offshore wind and oil facilities, to water treatment works, airports and defence sites.  
 Cost-effective, simple to install, safer and more resilient than steel in demanding work conditions, here's how a GRP handrail system or fencing could benefit you – and why ordering with Ezi Klamp is the smart move.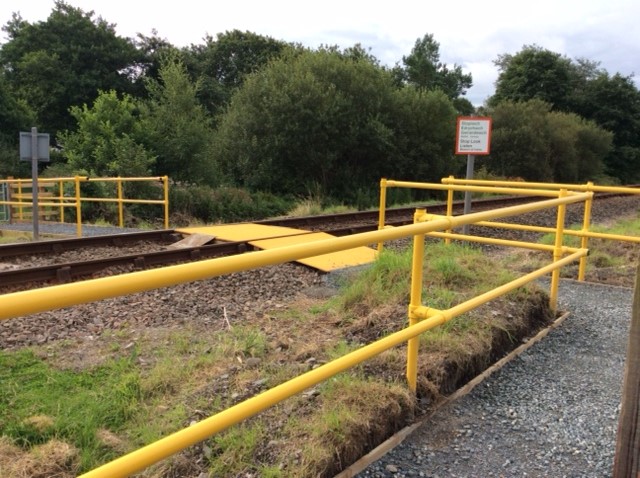 What is Glass Reinforced Plastic? 
Available as both fencing and handrail, GRP starts with a revolutionary construction process. Glass Reinforced Plastic is a densely packed continuous fibreglass, wrapped in a layer of fibreglass mat. The resulting material is not only light and strong, but easy to mould and ideal for designers to work with. A GRP handrail system and fencing are also economical to produce compared to steel, and simple to assemble using a stainless steel bolt to clamp the fittings: ideal for busy site managers on a budget. These qualities have seen a boom in GRP handrail at Network Rail sites and beyond – while the deeper benefits have made GRP the ideal choice for more extreme work environments.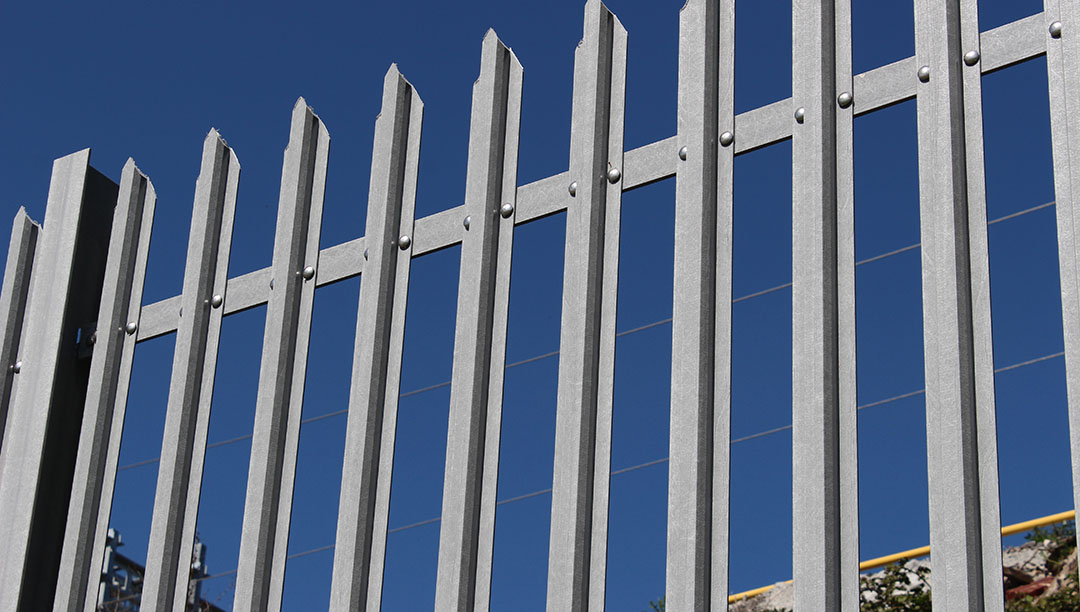 What are the advantages of a GRP handrail over steel? 
Steel is known for its strength. But when you install a GRP handrail or fence, you'll see a host of additional benefits that make it an ideal choice – especially at sites with a risk of impact, fire damage or exposure to chemicals.
Strong & light 
Our GRP handrail system and fencing have an unbeatable strength-to-weight ratio. Each one features thousands of fibreglass strands encased within high-quality polyester resin, making it incredibly strong, but typically only a quarter of steel's weight.  
High impact resistance 
The strength of our GRP handrail system and fencing goes hand-in-hand with high impact resistance, so it will survive collisions or severe point loading, then return to its original shape without maintenance. It's another reason for the choice of GRP handrail at Network Rail track-sides and other areas of potential danger.  
Non-magnetic, non-sparking & safe for electrical sites 
Made from non-conductive materials, with no need for grounding to earth or bonding, your GRP handrail or fencing can be used with complete peace of mind at electricity substations, rail networks and more. Our GRP handrail system and fencing are also unaffected by electromagnetic fields and won't spark, so they're ideal for locations where combustible gases may be present.  
Fire-retardant & non-corrosive 
You can rely on a GRP handrail or fence, even in demanding environments where chemicals are present. Not only fire-retardant, the dense fibre core of a GRP handrail or fence also means it won't corrode, rust or degrade, while the fibreglass mat helps form a crack-resistant resin layer on the surface. From water, salt and oil to acid exposure: your GRP handrail system or fencing will survive the rigours of heavy industry far better than the steel equivalent.  
Radio transparent 
At airports, defence sites, railways – or any other work site where radio communications are a constant – you can relax in the knowledge that our GRP handrail system and fencing are transparent to radio wave frequencies and cannot be affected by them. It's another good reason why Ezi Klamp has supplied GRP handrail to Network Rail – and countless other industries.  
Long-lasting and theft-resistant 
When you put up a GRP handrail or fence, it stays up. Not only is your GRP installation less likely to be removed and sold on by thieves, due to its negligible scrap value relative to steel. You'll also find this incredibly resilient material is far less likely to need maintenance or replacement, giving you a healthy long-term saving compared to steel.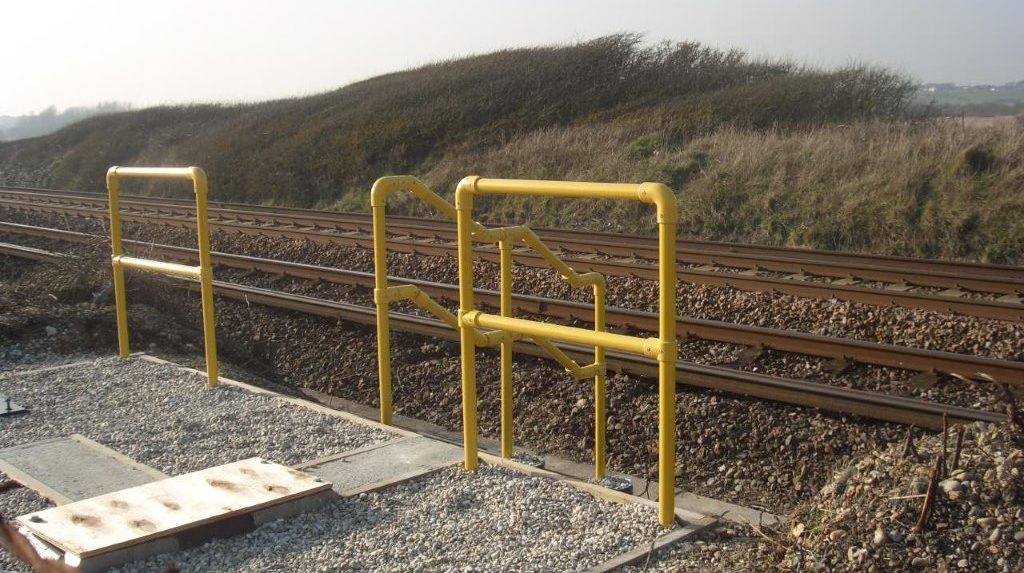 Where can I order a GRP handrail? 
Here at Ezi Klamp, we're ready to take your order. With over 17 years' experience – and a dedicated UK warehouse stocked with all the GRP tubes, fencing and fittings you'll need – we can guide you from no-pressure enquiry to installation of your made-to-measure GRP handrail system or fencing. 
Get in touch today and benefit from a service rated 9.4/10 positive in our customer feedback. We're ready to chat now on 0117 970 2420 or sales@eziklampsystems.com
Related Product Categories
First Published:
17/12/2020
(Updated

24/04/2023

)