Ezi Access GRP Steps: The Network Rail Compliant Solution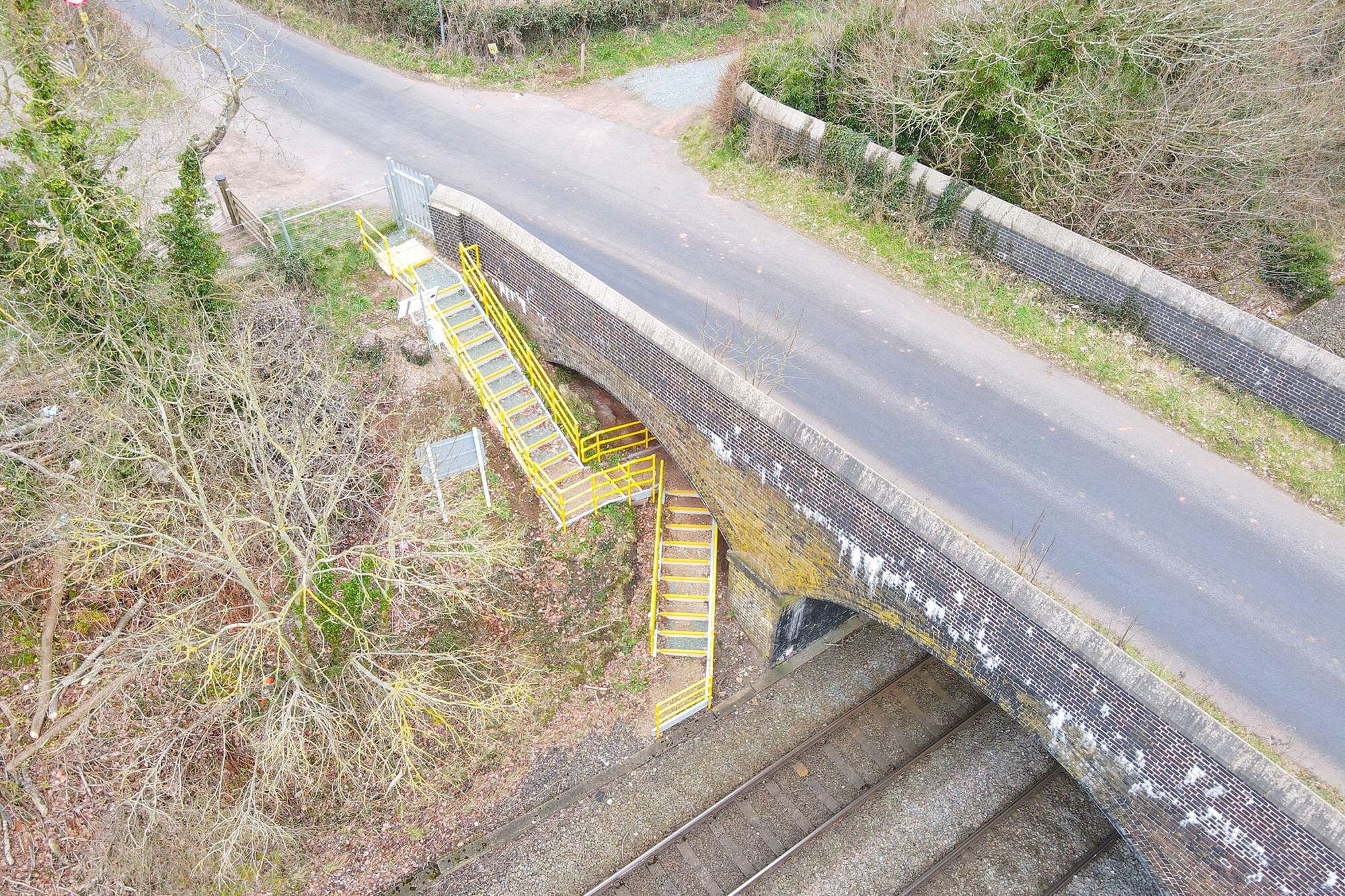 What is Ezi Access?
'Ezi Access' is a new brand of Ezi Klamp, developed to streamline the process for ordering and delivering GRP Access solutions to make it easier for contractors onsite. The range focuses on GRP Step solutions, but also includes platforms, walkways & structures.
Ezi Access is the full package; Our team can conduct surveys, deliver and sign off a design, handle the necessary paperwork and even source materials. All you need to do is arrange the build.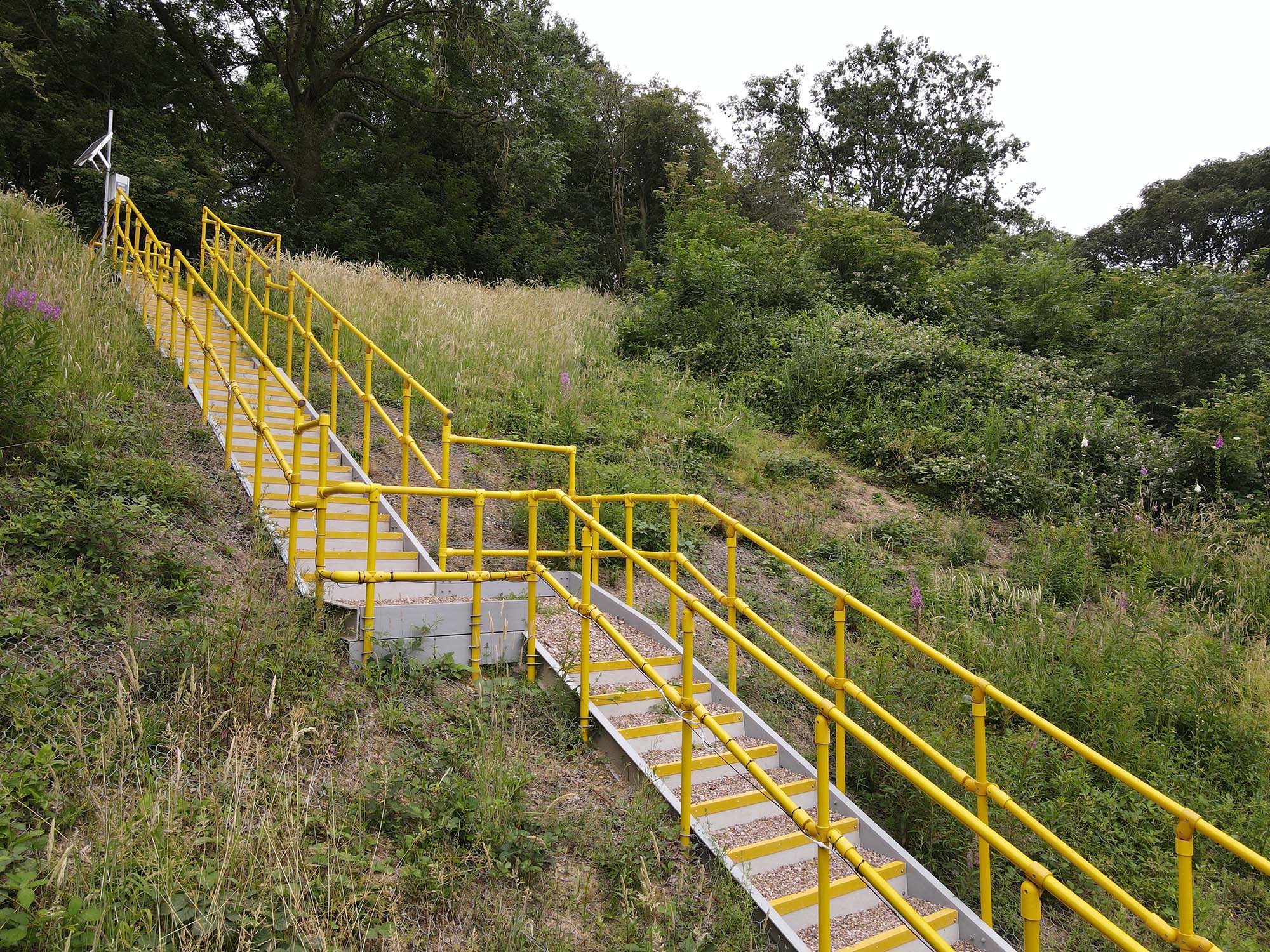 Are Ezi Access Steps Compliant?
The Ezi Klamp Ezi Access GRP Mark 1 Steps have been specifically designed from Network Rail's NR/CIV/SD/370 Standard detail for access steps. This revolutionary modular step solution is fully compliant with regulations and standards meaning it is the perfect option for safe access to and from trackside environments.
The beauty of the Ezi Access GRP Steps is that no non-standard design approval needs to take place. This means a less onerous Form H can be used rather than Form G Engineers approval, which can cause costly delays on renewal projects as designs are amended and derogations from standards have to be applied for.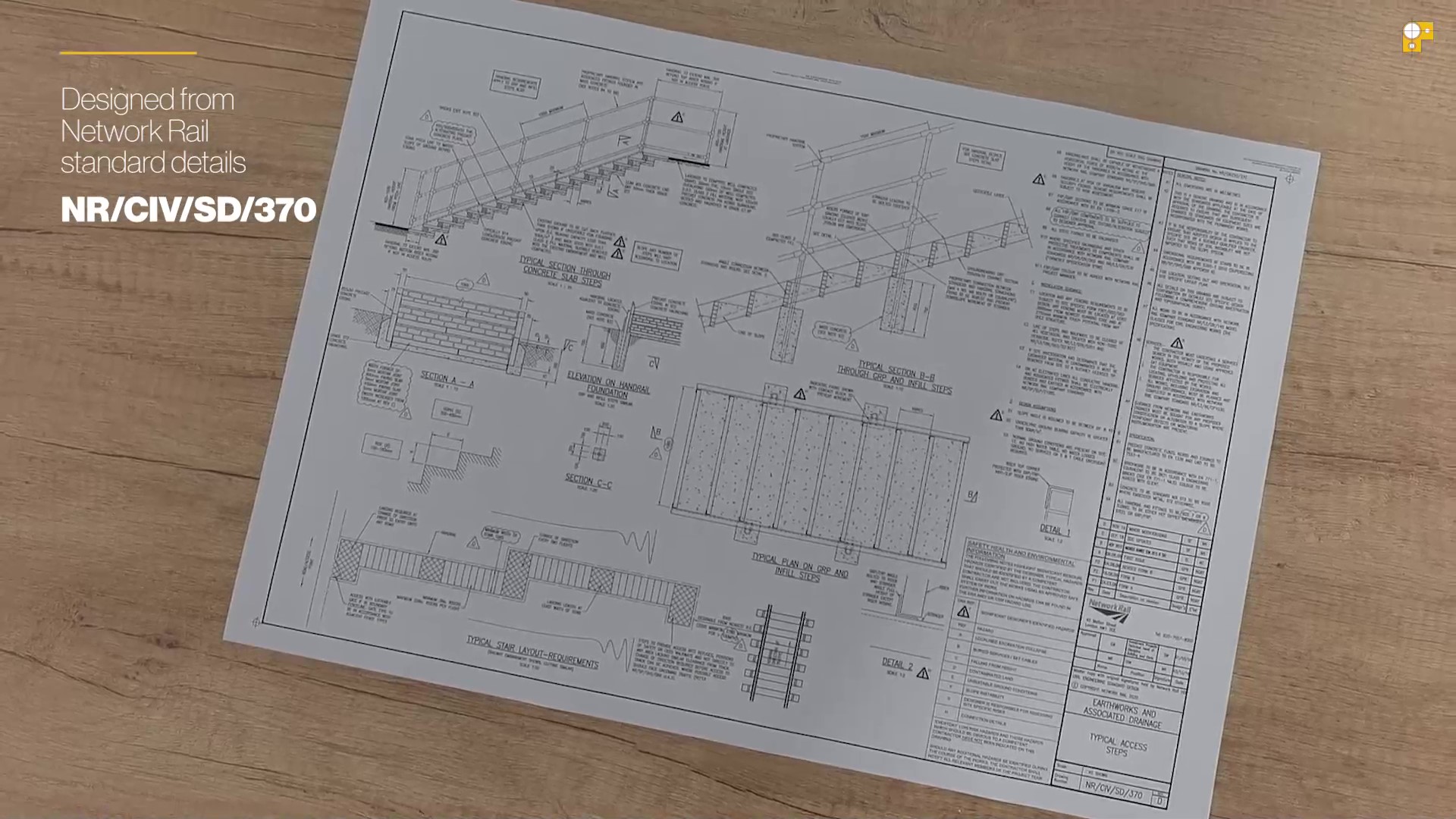 What's needed for Ezi Access GRP Steps?
There are a couple of design assumptions which must be considered before choosing Ezi Access GRP Steps on your project:
Slope angle is assumed to be between 26° & 42°
Underlying ground bearing capacity is greater than 50kn/m²
Normal ground conditions are present on site. I.e. No high water table, no water logged ground, no services or s & t cable diversions required.
These can all be ascertained by straightforward topographical survey and minor ground investigation if required.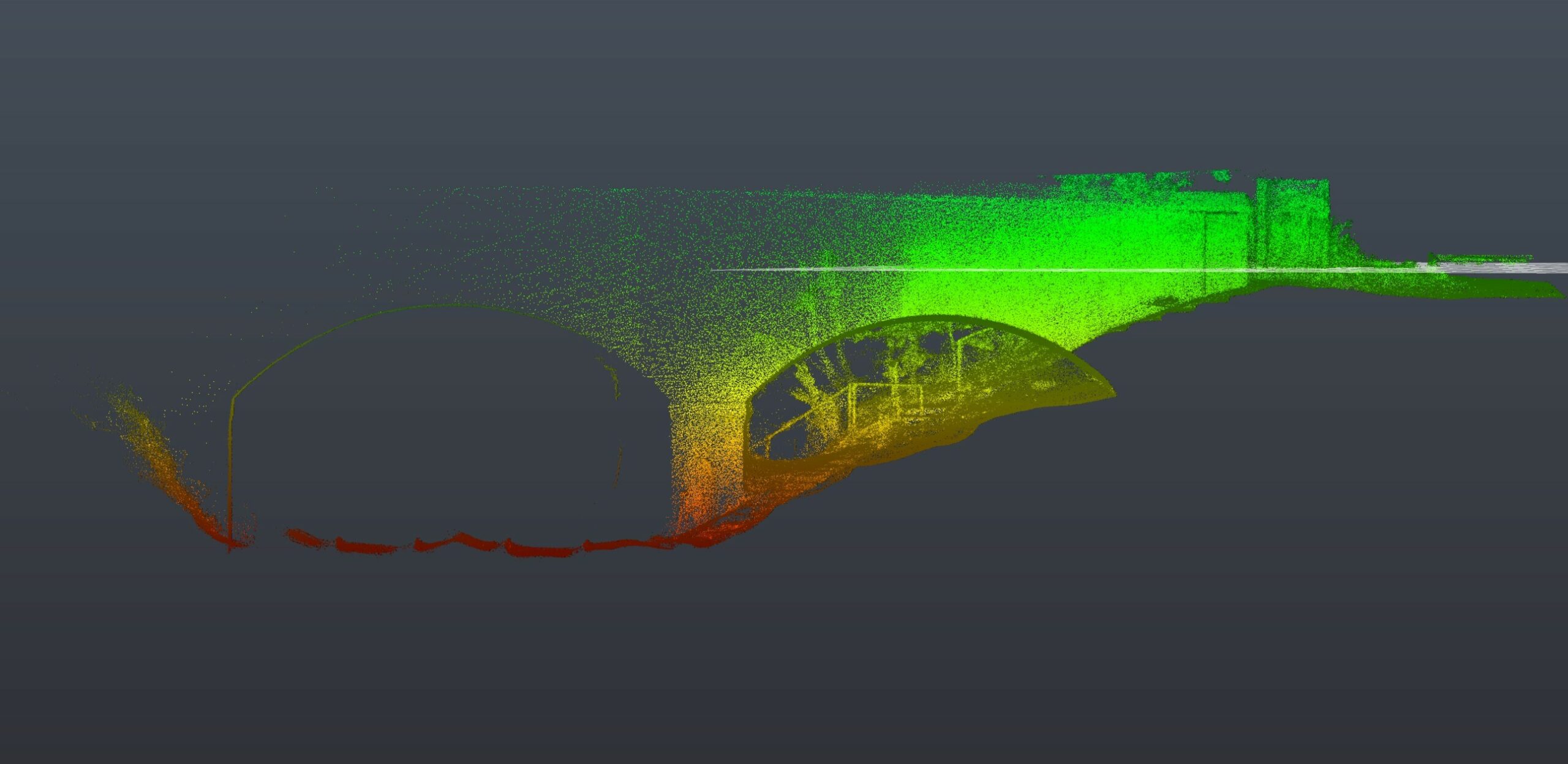 Why choose Ezi Access Steps?
Our GRP experts can work with you to get these details and help oversee the entire pre-construction phase of the project, bringing huge benefits to you, as contractors, by enabling you to deliver projects quickly, cost-effectively, and in line with Network Rail's new speed approach!
But don't just take our word for it, see what the guys at North West and Central have to say…
"Working with Ezi Klamp, the steps are a lot quicker to install, a lot lighter, less manual handling for the guys on site and it's just been a better solution than we've had over the years working with them." – Scott Thomas | Network Rail
Get in touch
If you need advice or wish to discuss a project, contact us on 0117 970 2420 or email us at sales@eziklampsystems.co.uk, and one of our friendly advisors will be glad to assist.😊
Related Product Categories
First Published:
15/11/2023
(Updated

17/11/2023

)