How To Ensure Handrail Compliance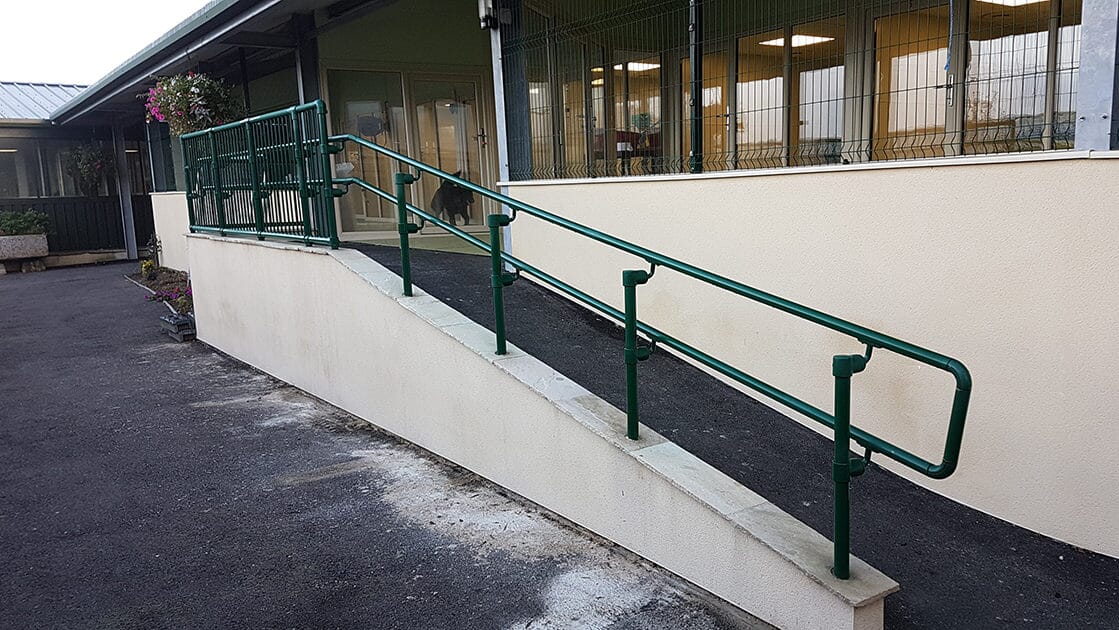 How To Ensure Handrail Compliance
As the UK's most respected DDA and key clamp handrail suppliers, we've helped hundreds of businesses meet the latest regulations. Here's our expert guide to the boxes your handrails must tick.
With 14.1 million disabled people living in the UK, it's vital for everyone – from site managers to architects – to be familiar with the latest legislation and stay compliant with the regulations. In 1995, the Disability Discrimination Act was created to ensure equality in the workplace and wider society (this was superseded by the updated regs of the Equality Act 2010). A key strand of this legislation – alongside the Building Regulations Part M: 2006 – is the absence of physical barriers that may prevent disabled access to public or commercial buildings.
The responsibility falls on building owners to provide non-discriminatory handrails and balustrades on stairways and ramps – but don't rush in without knowing the details. As the UK's most respected DDA and key clamp handrail suppliers, we've summed up the small print – and only provide handrail systems that meet the latest regulations.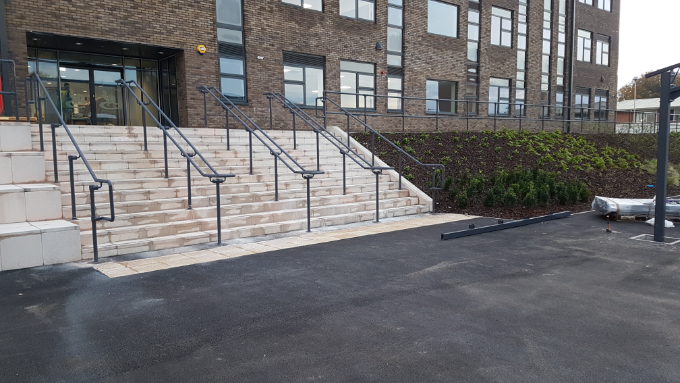 Placement
On access ramp gradients from 2-5 degrees, handrails should be positioned on both sides (or centrally for a wide path) that lets the user choose which arm to use for support. For ramps longer than 2 metres, handrails must be installed on both sides, while for wide flights handrails should be used to divide this up into channels. On stairways of two or more flights separated by landings, handrails should be continuous throughout, wherever possible.
If you're struggling, just get in touch with the Ezi Klamp team. We have over 17 years' experience supplying DDA and key clamp handrails and can work from your sketches, photos and plans to design a system that works for you.
Height
The regulations specify that handrail heights on all building stairways and ramps do not discriminate against any disability group. The vertical height to the top of the upper handrail from the pitch line of the surface of a ramp or flight of steps must be between 900mm and 1000mm.
Length
Where possible, handrails should extend 300mm beyond the top and bottom of the ramp or staircase, to enable easy descent without risking obstruction or clothing getting caught.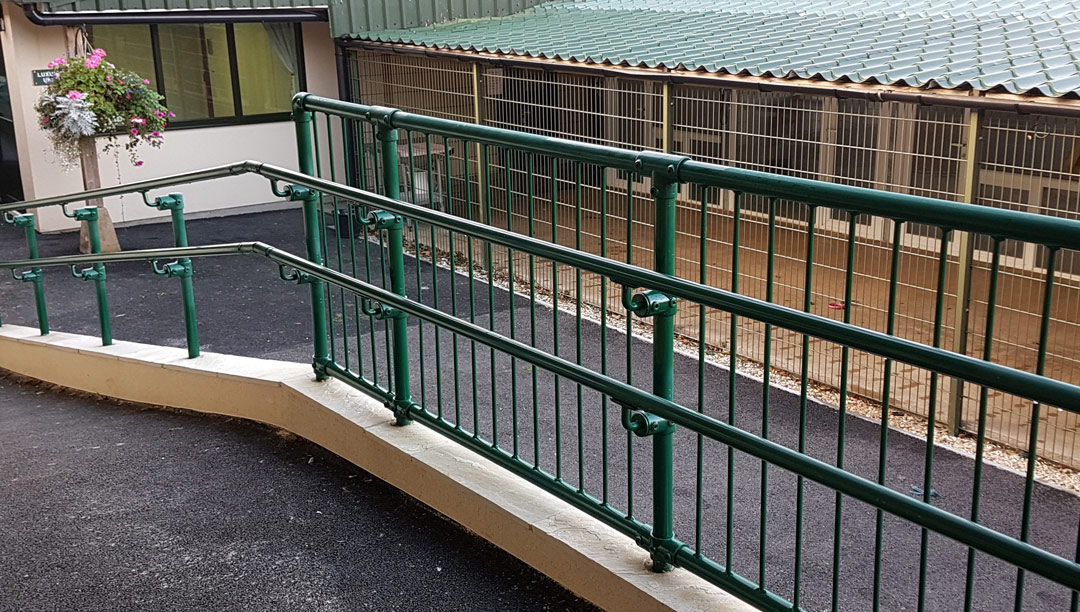 Diameter
Handrails should be circular or oval for ease of grip and the outside diameter of the tube should be between 40-45mm.
Slip-resistant and 'not cold to the touch'
When the British winter bites, external metal handrails from some suppliers can become extremely cold and slippery. This may lead to people not using the handrail or involuntarily letting go, which both represent a safety hazard.
It is therefore advised that handrails are powder-coated so that they are 'not cold to the touch'. Just ask Ezi Klamp's experts: we create bespoke DDA and key clamp handrails for clients across the UK, delivered faster than our rivals.
Contrast with surroundings
The handrails must contrast visually with the surroundings without being too reflective to increase visibility. Again, as experienced suppliers of DDA and key clamp handrails, the Ezi Klamp team are always on hand to talk you through the colour options.

The UK's most respected suppliers of DDA-compliant handrail
When it comes to ordering DDA-compliant handrail that ticks every box, there's no better choice than Ezi Klamp. For over 17 years, we've supplied DDA and key clamp handrails to some of the biggest names in British industry – and our experts always keep one eye on the latest regulations to make sure our handrail systems measure up.
Manufactured to the very highest standards, we can either deliver our DDA handrail system direct to your site in kit form with fitting instructions, or offer a full site survey and carry out installation for you.
Here are some key benefits of the Ezi Klamp DDA handrail system:
Smooth and continuous handrail
Polyester powder-coated to contrast with surroundings
'Not cold to the touch' feel
Comprises simple, individual components
42mm diameter
Easily assembled without welding or specialist equipment
Parts sourced and delivered from our Bristol warehouse
Ezi Klamp is the UK's most respected supplier of DDA and key clamp handrails. To discuss your requirements, call us today on 0117 970 2420 or email sales@eziklampsystems.com
Related Product Categories
First Published:
11/12/2019
(Updated

05/04/2023

)