Understand the Disability Discrimination Act and your responsibility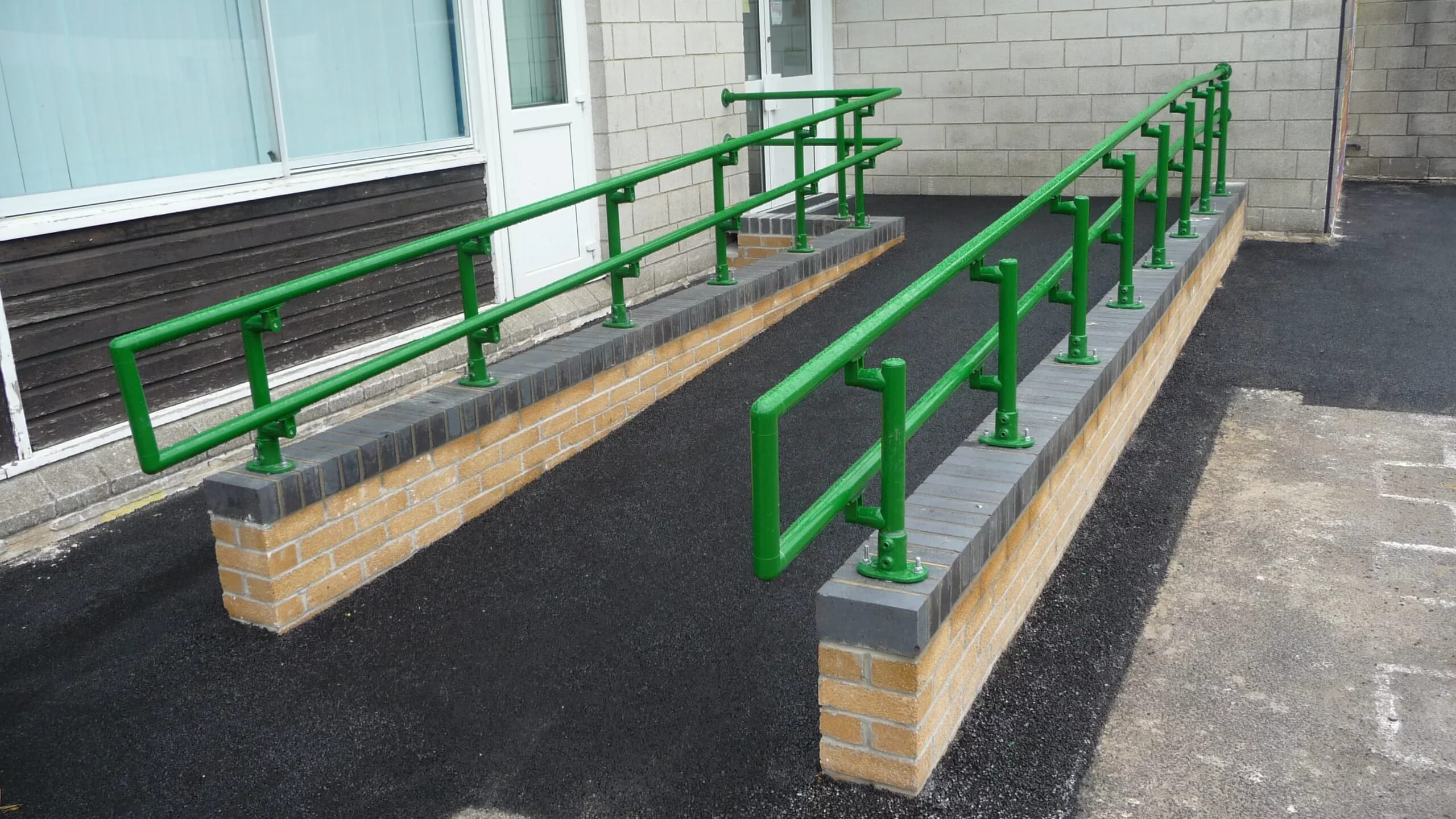 When ensuring accessibility and safety in public spaces, adhering to the Disability Discrimination Act (DDA) regulations is a social responsibility and not just a legal requirement. At Ezi Klamp, we pride ourselves on offering a range of DDA-compliant handrail systems that meet and exceed these regulations.
What Are DDA Regulations?
The Disability Discrimination Act (DDA) is designed to eliminate discrimination against disabled individuals. This law serves as the backbone for creating inclusive public spaces, ensuring that everyone, regardless of physical or sensory limitations, has equal access to essential facilities. 
While the DDA covers a broad spectrum of accessibility features, it emphasises architectural elements that people interact with most frequently. This includes ramps for wheelchair access, lifts with audio and tactile qualities for those with visual or auditory impairments, and handrails.
Inclusivity Beyond Wheelchair Users
While ramps and wheelchair-accessible lifts are crucial, the DDA also emphasises the need for inclusivity beyond just wheelchair users. This includes individuals using walking aids and those with sensory impairments like visual or auditory challenges. At Ezi Klamp, our DDA-compliant handrails are designed with these diverse needs in mind. For instance, our handrails come in various contrasting colours to assist those with visual impairments. Our aim is to create a universally inclusive design that caters to the widest range of physical abilities.
Legal Requirements vs. Best Practices
The DDA provides a legal framework for accessibility and encourages organisations to adopt best practices beyond these minimum requirements. At Ezi Klamp, we believe in exceeding standards, not just meeting them. Our handrails, for example, are DDA-compliant and incorporate features that enhance user experience, such as ergonomic designs and feature a number of accessories that make them usable in any location.
Changing Infrastructure
The good news is that many existing buildings can be retrofitted to improve accessibility without incurring prohibitive costs. Simple changes, such as installing new handrails that meet DDA standards, can make a significant difference. At Ezi Klamp, we offer a range of handrails that are not only compliant but also easy to install, making them ideal for retrofitting older buildings.
Key Requirements for DDA-Compliant Handrails
Continuity
Handrails should be continuous, especially if a building has both a ramp and stairs with two or more risers. This ensures stability and support throughout the course of the flight.
Height Specifications
The handrails must be between 900mm and 1.1m in height. They should also extend the width of one stair tread and level out for at least 300mm.
User Safety
The surface of the handrails must be smooth and not cold to touch. The design should either be circular with a diameter between 40mm and 45mm or oval with a diameter of 50mm.
Visual Contrast
The colour of the handrail should contrast with its surroundings and be highly reflective for safe use in low-light conditions.
Disability Discrimination Act Handrails at Ezi Klamp
Colour Choices
While the DDA doesn't specify a particular colour for handrails, it does require a contrasting colour to its surroundings. At Ezi Klamp, we offer a huge range of colours for our powder-coated DDA-compliant handrails, so no matter the situation, we can help find a colour that suits your needs. 
Not Cold to Touch Coatings
All of our DDA handrails go beyond the basic regulations by ensuring they are 'not cold to the touch'; this means they are even more accessible for those with mobility issues to grasp, especially in colder months. 
The DDA regulations are not just about compliance; it's about creating an inclusive environment for everyone. By understanding these regulations and implementing them effectively, we can make our public spaces more accessible and welcoming for all. Our products are robust, durable, and incredibly easy to install. With our wide range of sizes, lengths, and customisation options, you can create a handrail system that uniquely meets your needs.
For more information on our DDA-compliant handrails, visit our product page or call one of our advisors on 0117 970 2420. You can also email us at sales@eziklampsystems.com, and we'll be more than happy to assist you.
Related Product Categories