Winter Work Safety: Preventing Slips with Ezi Klamp Handrails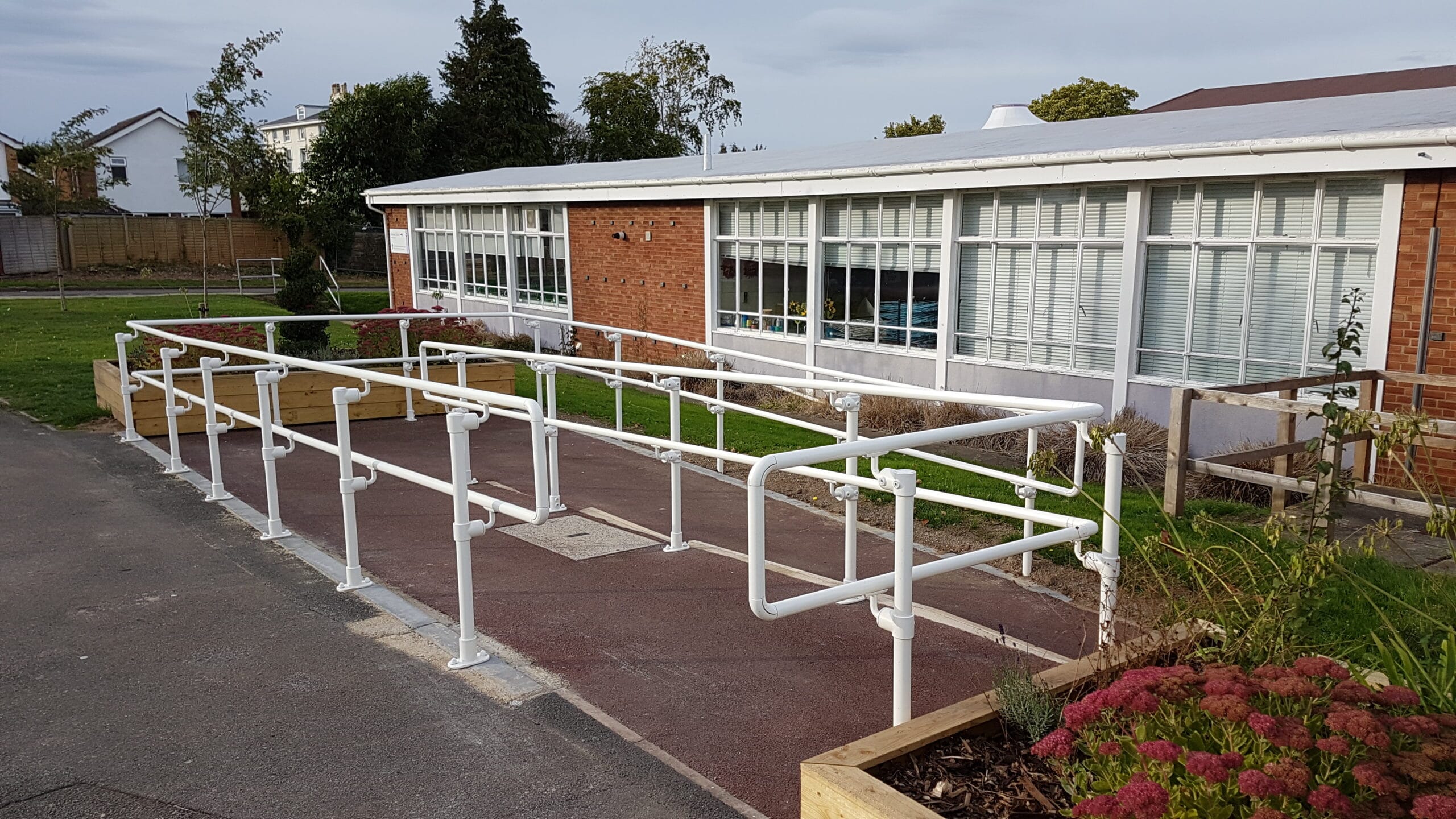 As we enter the colder months of autumn and winter, it's essential to take steps to ensure everyone is safe from the risks of slips and falls. In their Kind of Accidents Statistics 2022, the HSE states that slips, trips and falls cause 30% of all non-fatal employee injuries. Even if you wouldn't consider your workplace to be particularly dangerous, the colder months bring a greater chance of injury for all employees or visitors. 
Darker days
Lighting
As the nights get longer and the mornings are darker, busier times for foot traffic as people enter and leave their work areas are now in darkness; what would be a simple stroll in becomes a minefield of potential dangers. 
A way you can help combat this is by ensuring that there is adequate lighting to help keep people safe as they enter and leave their work area. By providing proper lighting, you are giving them ample opportunity to avoid any hidden dangers. 
High contrast handrails
High-contrast handrail systems that are compliant with building regulations, such as the DDA (Disability Discrimination Act) handrails, offer enhanced visibility from longer distances and in lower light conditions, ensuring safety and accessibility. This not only helps people navigate in darker conditions but also gives you the ability to help direct people through safe pathways.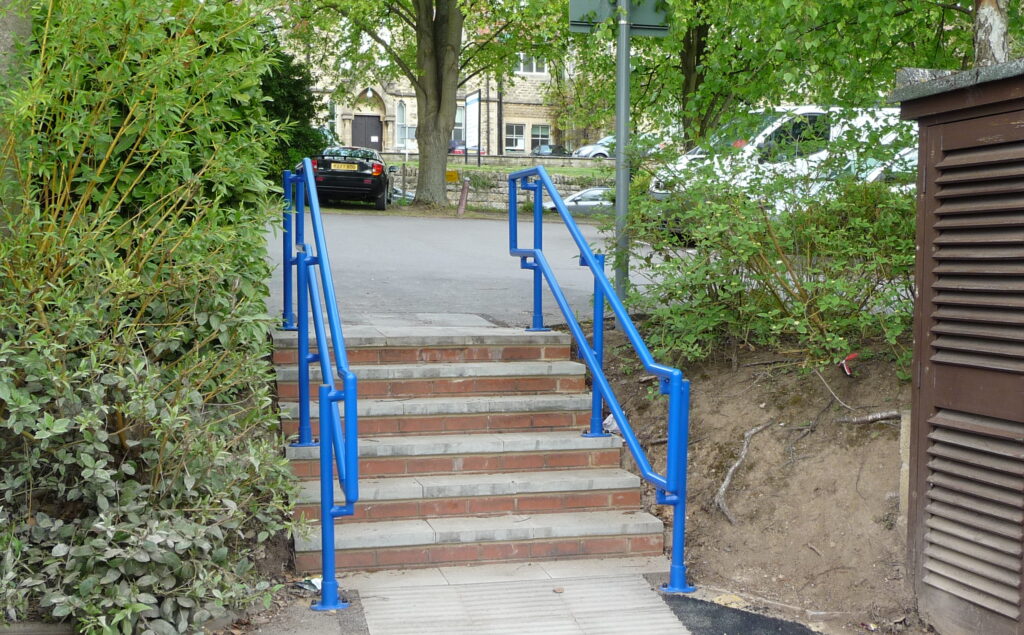 Managingwet and decaying leaves. 
Cleaning up
Whilst leaves turning red and orange may be picturesque, they have the potential to cause serious injury. 
As they fall to the ground and start to decay, not only do they become a potential slip hazard underfoot, but they also can hide any other trip hazards such as a small kerb, a fallen branch or a pothole in the pavement. 
You can combat these potential slips by clearing out the area of all leaves at regular intervals over the autumn and winter months. 
Providing Handrails
While cleaning the fallen and decaying leaves is important, it is not always possible to do it before people need to use the path. Providing a handrail, in line with building regulations part K, can significantly reduce the risk of trips and falls, even when slippery or decaying leaves are underfoot. 
Rain Fall
Improving surfacing
Whilst you may be unable to stop the rain from falling, you can look at a few simple things that help stop slips and falls from the wet weather. 
Ensuring the material used on pavements and walkways will not become slippery when wet. You should also ensure that any entry should have the appropriate absorbent mats or rubber mats to help stop slippages when entering the building. 
Stop walking on grass areas
Grass and dirt areas can become very slippy underfoot when wet. Keeping people from cutting across these potentially dangerous areas should be a priority. By using handrails or pedestrian guardrails, you can help guide pedestrians to safer areas.


Ice, frost and snow
Be prepared
With ice, frost and snow, you need to be prepared for the weather. You must pay attention to the weather forecast and visit sites such as the Met Office or the Highways England.
Asses any areas that may be in the shade and ensure that there is no standing water. In the colder months, out of sunlight, these areas can become slick with ice throughout the day. 
If freezing temperatures are forecast, you should ensure that you grit the surface of any area that will be affected.
Providing support
No matter how prepared you are, the simplest and most permanent way to help provide a safe environment, especially on an inclined surface such as a ramp or stairs, is by providing a permanent handrail such as our key clamp handrail or DDA handrail. 
As we have discussed, you can do many things to help prevent slips and falls during the autumn and winter months. Ezi Klamp handrails help build a safe environment for all users no matter the season; when used in conjunction with other precautions, you can provide a safe and welcoming environment. 
Speak to a member of our specialist team on 01179702420 or email them at sales@eziklampsystems.com, and they will be able to help guide you through the process of ordering and fitting your Ezi Klamp products.
Related Product Categories