A Guide to Our Key Clamp Handrail Tubing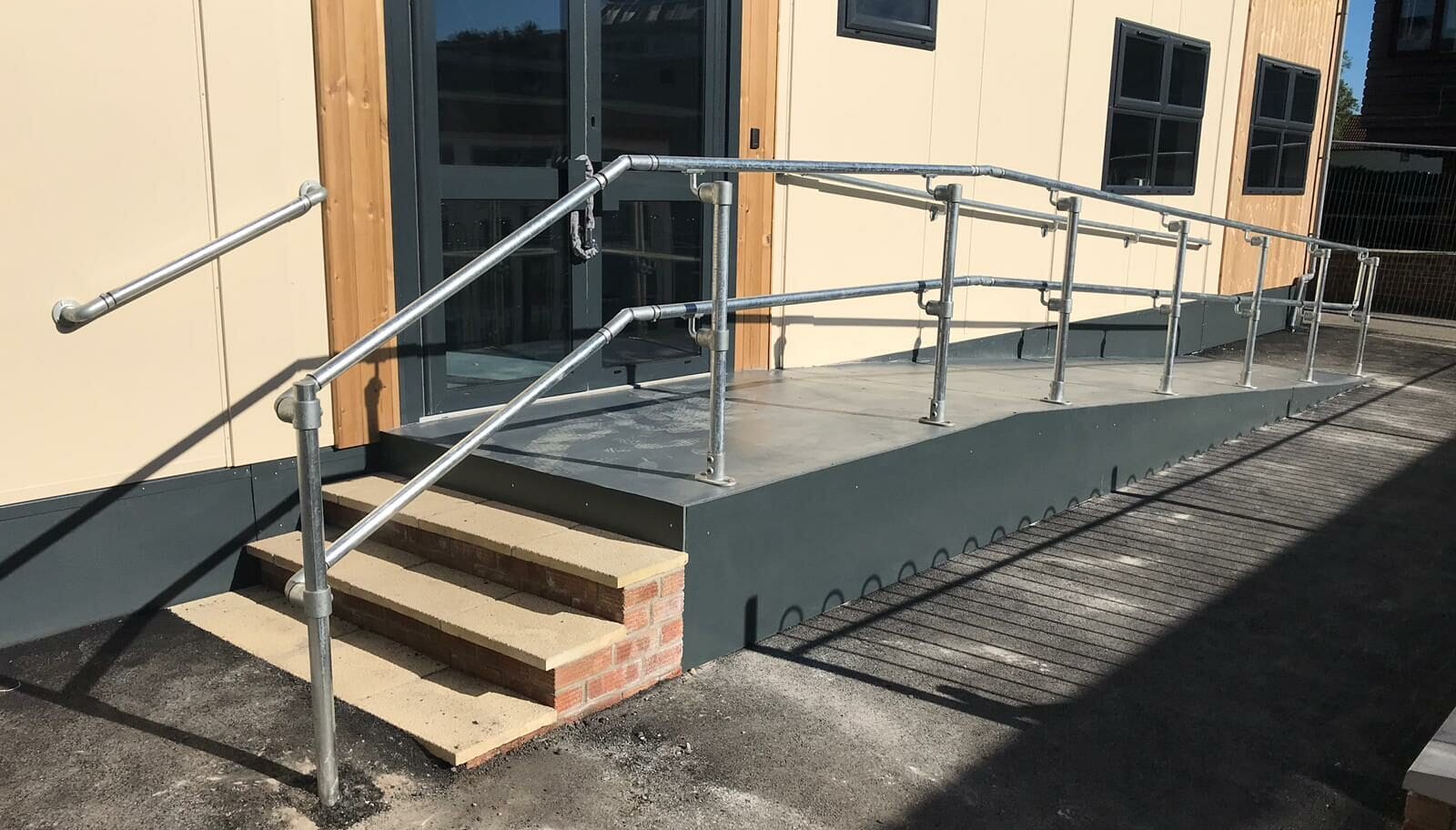 When creating a safe and accessible environment, nothing beats the reliability and versatility of Ezi Klamp's key clamp handrails. We get many questions about the key clamp tubing, so we created a helpful guide about some of our most common questions.
What Lengths Do the Tubes Come In?
Our standard key clamp tube lengths are 6m and 6.4m lengths of tubing. These are perfect for long runs and standard handrail applications. We also offer a 3.4m length in specific sizes for smaller runs or use in tight corners. You can find all of our tube lengths on our key clamp tube and fittings page.
What Key Clamp tube sizes do you do?
We offer tubes in a range of diameters to meet your specific requirements. Each size has its unique benefits and uses, which you can read more about in our article Key Clamp Tube Sizes and their Uses. For a quick lowdown, our available sizes include:
26.9 mm OD

33.7 mm OD

42.4 mm OD

48.3 mm OD

60.3 mm OD

76.0 mm OD
Do You Offer Different Colours?
Of course, while our standard tubes come in a galvanised steel finish, we can powder coat them in any colour you desire. Whether you're looking to match your brand's colour scheme or simply want to add a splash of colour to your space, we've got you covered.
How Much Is Delivery?
Our internal team determines the delivery cost, which varies depending on your location and the size of your order. However, we offer up to 24-hour delivery from our warehouse in Bristol, ensuring that you receive your order as quickly as possible.
Can the Tubes Be Cut to Size?
Unlike many other key clamp providers, we can cut the size of your key clamp tubing to your desired length at our Bristol Warehouse before delivering the tubing to your site. Our professional designers can even help design your perfect system for you from plans and measurements so you can fit on-site with confidence and speed.
Prefer to cut your tubing whilst fitting? All of our tubes can be cut on-site using a small angle grinder with a cutting disk, no matter their thickness.
Do you provide all the fittings and accessories? 
As one of the largest providers, we have a vast range of fixtures and fittings for all of our key clamp tubing, meaning you can find everything you need for quick and easy installation in one spot. 
Why Should I Choose Ezi Klamp?
Ezi Klamp's key clamp handrails are designed with both functionality and aesthetics in mind. Our products are robust, durable, and incredibly easy to install. With our wide range of sizes, lengths, and customisation options, you can create a handrail system that is uniquely your needs. 
Visit our product page today to explore our offerings and request your quote, or call one of our advisors at 0117 970 2420 or email us at sales@eziklampsystems.com; they will be more than happy to help.
Related Product Categories
First Published:
27/10/2023
(Updated

26/10/2023

)