Key Clamp Tube Sizes and Their Uses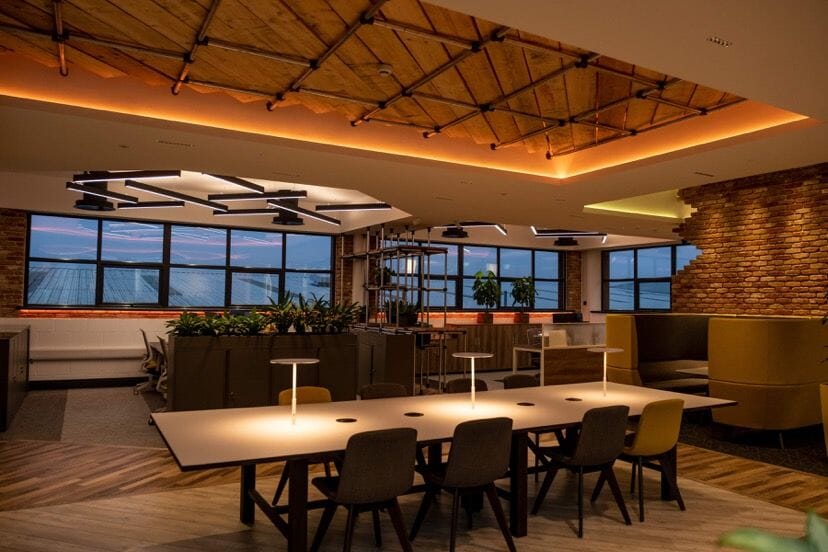 When it comes to versatility and adaptability, nothing compares to Ezi Klamp's Key Clamp Tubing. Available in various sizes, this tubing can be used for various applications, from creating robust safety barriers to designing custom furniture. Whether you're a business owner or a professional in the construction industry, our key clamp tubing offers a solution for every need. Read on to discover how each key clamp tube size can be used to meet your specific requirements, or check out our product pages to see our range of key clamp fittings and accessories.
Size 5 – 60.3mm: The Heavy-Duty Choice
Potential Uses:
Fixed Signage

Livestock Enclosures (pens, crushes)

Outdoor Gym Equipment

Industrial Racking Systems
Our 60.3mm size is the largest key clamp tubing we provide as standard. It is the go-to option for those requiring maximum strength and durability. It's perfect for livestock enclosures, ensuring that your animals are secure. Additionally, it can be used for industrial racking systems where heavy loads are involved. Whilst many fixtures and accessories are available for this size handrail, there are only so many options than our more traditional sizes.
Size 4 – 48.4mm: The All-Rounder
Potential Uses:
Safety Barriers

Heavy Duty Structures

Bike Racks

Outdoor Benches
The 48.4mm size is ideal for creating safety barriers in high-traffic areas or constructing heavy-duty structures like bike racks and outdoor benches. Its robust nature makes it a reliable choice for various applications.
Size 3 – 42.4mm: The Versatile Option
Potential Uses:
Handrails

Furniture

Balustrades

Garden Trellises
The 42.4mm is incredibly versatile and suitable for both indoor and outdoor applications. From handrails to custom furniture and garden trellises, the possibilities are endless.
Size 2 – 33.7mm: The Multi-Purpose Solution
Potential Uses:
Clothing Rails

Shelving

Lean-Tos

Gates

Furniture

Greenhouses
Perfect for commercial and residential use, the 33.7mm offers steel strength in a smaller dimension. This size has become popular with those looking for an industrial look in their workspace or home and can be used for clothing rails, shelving, and even greenhouses. Its versatility makes it a popular choice for various projects.
Size 1 – 26.9mm: The Compact Choice
Potential Uses:
Shelving

Freestanding Signage

Poly-Tunnels/Frames

Gates

Display Stands
This key clamp tube size is ideal for smaller projects and is excellent for shelving units, display stands, and even freestanding signage. Its smaller size makes it lightweight and easy to use no matter your working conditions. 
Our team has a vast range of experience when it comes to using our key clamp handrail tubing. We have helped in projects from home, helping design home and office furniture to creating shelter. There is no limit on what you can build with key clamp rails.  
If you have a project in mind or want to speak to one of our experts about key clamp tube sizes, contact our team at 0117 970 2420 or via email at sales@eziklampsystems.com, and a member of our team will be more than happy to help. 
Related Product Categories