Celebrating Ezi Klamp's 2018 highlights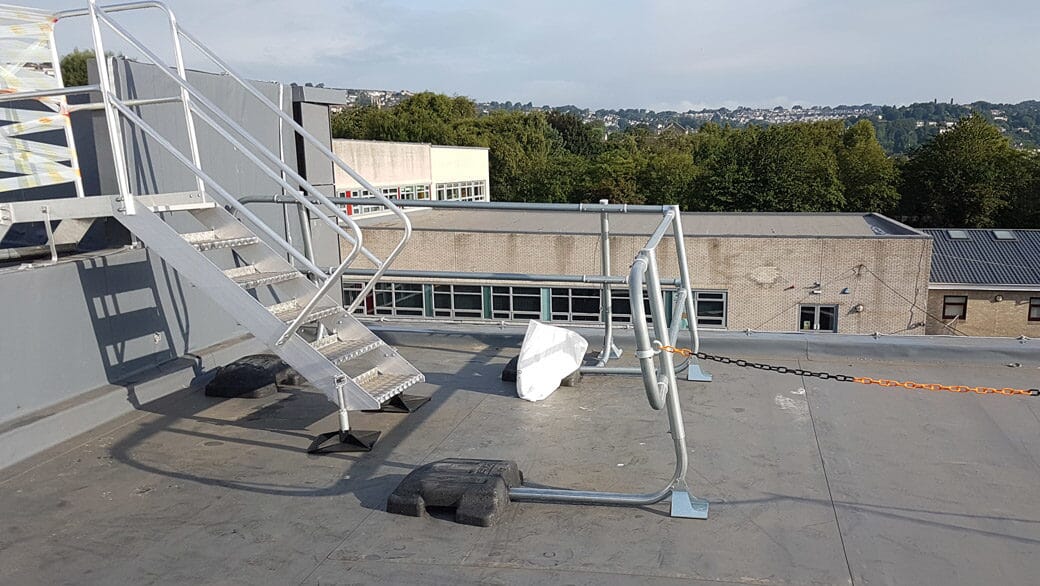 As we head towards the end of 2018, we thought we'd take this opportunity to take a look back at what has been another fantastic year!
Here's a selection of our highlights…
Working on a variety of projects
We've been lucky enough to work on a variety of projects this year from small handrail specifications to larger roof guardrail installations. Our passion is creating safe places, so one of our favourite projects was for Pentrehafod School.
Their roof is a very busy place, with a maze of air conditioning condensers, ducts, air handlers, fresh air ventilation and extraction systems, plus skylights and various roof drains. As all of these need ongoing maintenance, they required roof edge protection to protect operatives carrying the work out. We were called in and provided a supply & installation service of our Free Standing Roof Guardrail for 'close to edge' protection and combined it with demarcation chains where the edge was over 4 meters away, creating a safe working area for all operatives in the future. A big success!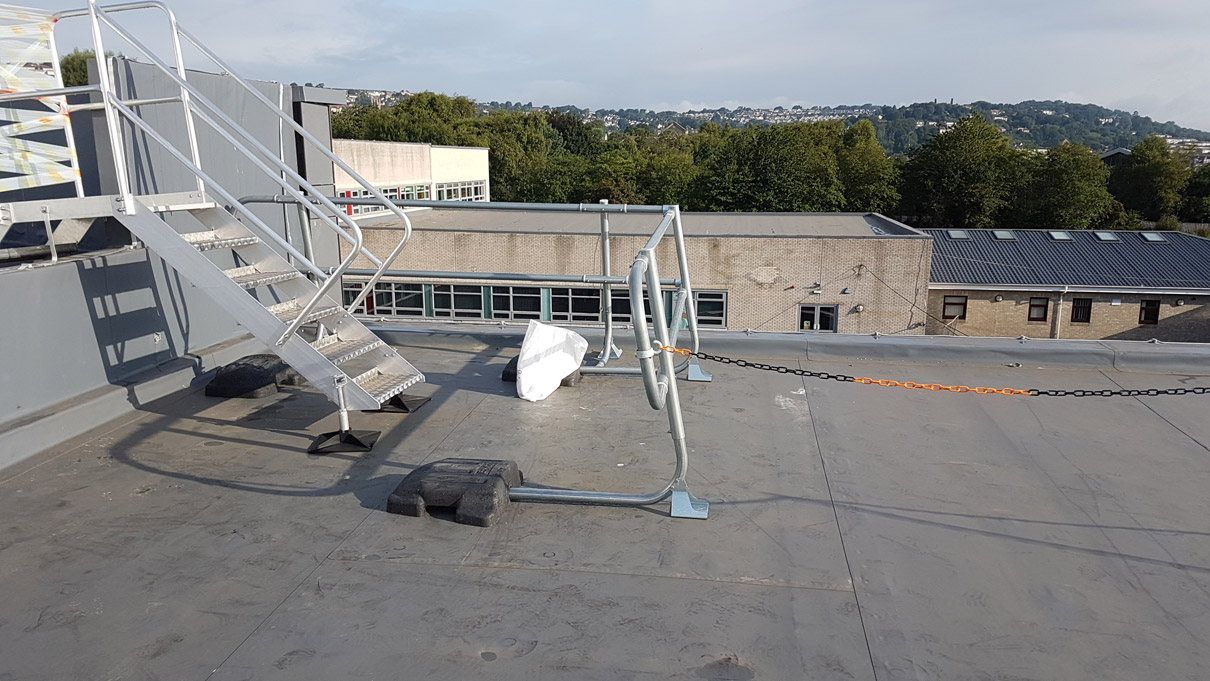 New products to the Ezi Klamp range
Our Car Park Products range is entirely new to us this year and has a selection of key safety equipment for your car parks. Whether it's controlling speed, access, or flow of traffic, having tough and reliable equipment in place is crucial. We now have everything you need to ensure your car park is secure, including speed bumps, flow plates and height restriction barriers.
We were also excited to add more GRP (Glass Reinforced Plastic) products to our offering. This includes our GRP Palisade Fencing & Gates, the alternative to steel palisade fencing that includes pales, rails and fittings all entirely constructed using GRP. Another new addition is our GRP Gratings, designed to provide a safe and long-lasting solution in environments where chemicals and other corrosive materials attack and destroy metal or wood. You can find out more about the advantages of GRP vs. Steel in our recent guide.
Helpful product guides
We've been busy writing guides on our products, services and relevant regulations this year, to give you even more information when you're embarking on a new project. You can read about how to maintain pedestrian guardrails, which covers the requirements, standards, the importance of maintenance, and when guardrails should be replaced. Or take a look at how to ensure handrail compliance, where we provide a handy checklist to help you achieve compliance, covering key regulations and guidance on placement, height, length, diameter and slip resistance. You'll find a full list of guides in the Latest News section, keep your eyes peeled for more coming soon!
Feature in Rail Engineer
We were proud to be featured in Rail Engineer magazine again this year, showcasing our GRP Palisade Fencing & Gates. Due to the corrosion and chemical resistant, non-conductive, strong, and lightweight nature of our GRP products, they are ideally suited to the harshest of railway and trackside applications. We look forward to continue proving the many advantages of GRP and working on more rail projects in the new year.
Our brand refresh
We thought it was time for a bit of an upgrade, so we've made a few changes to our branding! We're the same Ezi Klamp but with a few subtle visual updates. We've given our colours a refresh, added some new brand elements, and have also updated our fonts as well. We hope you are enjoying the new look! To stay up-to-date with our latest company news you can follow us on LinkedIn.
Thank you for your support in 2018
We'd like to thank all of our customers for their custom this year, we hope you enjoy the holidays and have a prosperous new year!
If you're embarking on a new project in 2019, whether it's handrails, guardrails or fencing, get in touch with our team today to discuss your requirements.
Related Product Categories
First Published:
21/12/2018
(Updated

05/06/2023

)