GRP Palisade Fencing vs Steel: Choosing the Right Fencing for Your Needs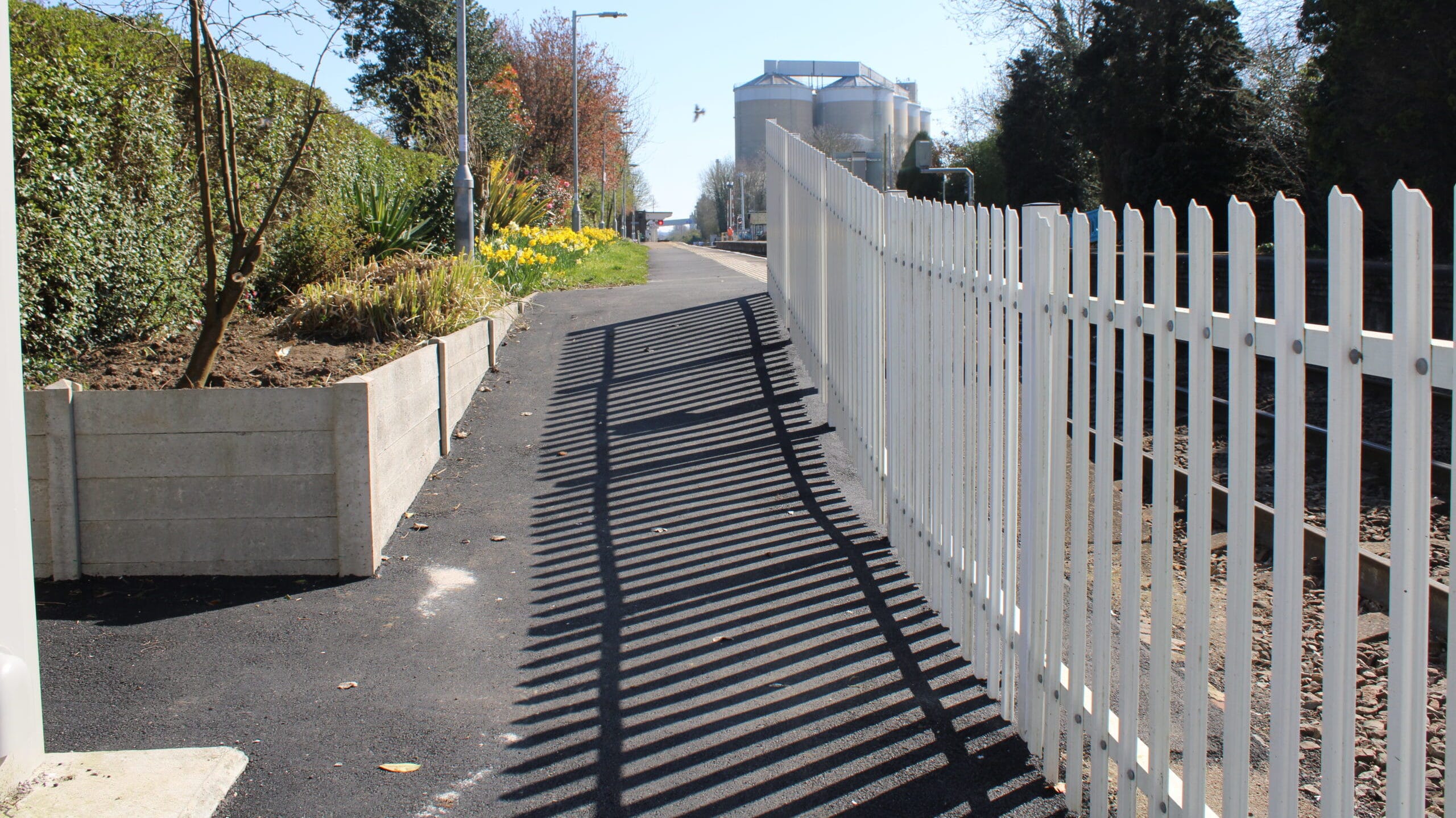 When it comes to securing your premises, the choice of fencing material is a critical decision. GRP (Glass Reinforced Plastic) and steel palisade fencing are two of the most popular fencing systems. 
While both have their merits, they also come with distinct features that make them suitable for specific applications. This article compares GRP and steel palisade fencing and takes you through factors you must consider, such as installation, use cases, strength, colour options, and installation requirements. By the end, you'll better understand which material is best suited for your needs.
What is GRP? 
Before we dive into comparing the two types of palisade fencing, we need to discuss what GRP is. GRP is sometimes called fibreglass composite plastic. It is made from strands of glass called fibres woven together to create a flexible fabric and set into a hardened thermoset polymer resin. The reinforcement from the glass gives the resin amazing strength and durability, making it perfect for many applications across hundreds of sectors. 
Installation
GRP Palisade Fencing
One of the standout features of GRP palisade fencing is its ease of installation. The material is lightweight, making it easier to handle and install and often comes pre-drilled. This can result in reduced labour costs and a faster installation process. At Ezi Klamp, we offer a pre-site assembly service that makes onsite construction easier and faster.
Steel Palisade Fencing
Steel, being a heavier material, can be more cumbersome to install. Like the GRP fencing, it can still be installed by a small team but can take longer due to the weight of the material. Most systems come as complete onsite construction, meaning every fencing panel needs to be assembled on-site.
Use Cases
GRP Palisade Fencing
GRP is particularly useful in environments that require corrosion and chemical resistance, such as water treatment plants and chemical plants. Its non-conductive nature also makes GRP fencing ideal for use near railways and electrical substations.
One of the many benefits GRP fencing has over traditional steel fencing is its low value to thieves. This is because the materials used have little to no scrap value, making it perfect for use in low-traffic areas or sections that cannot be monitored. 
Steel Palisade Fencing
Steel is the most common of the two materials. Steel is often used in high-security and industrial sites where maximum strength is required. Driving around any town or city, you will see steel palisade fencing used as boundary fencing around schools and businesses. However, it is unsuitable for environments such as chemical plants or those requiring electrical insulation.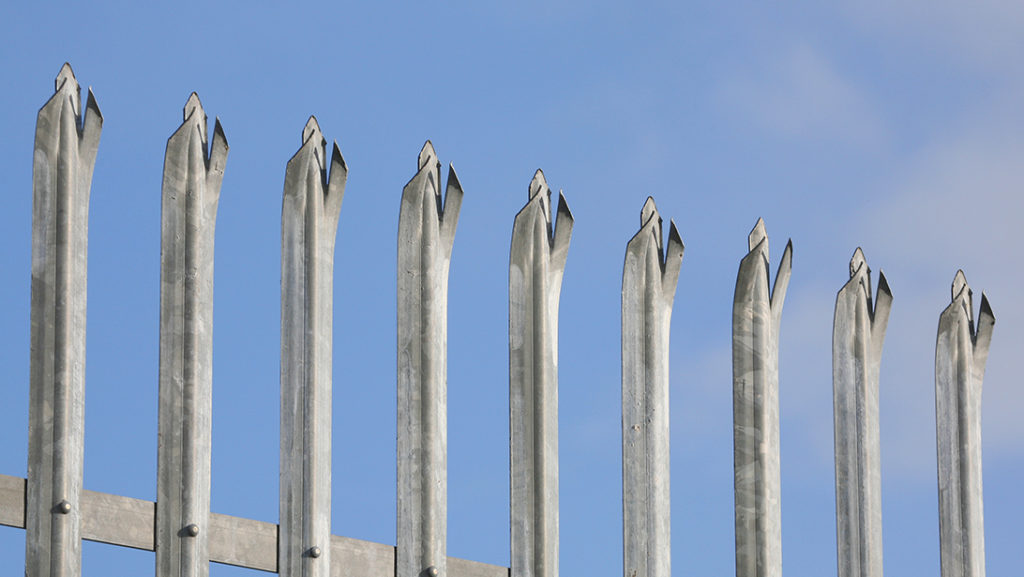 Strength Comparisons
GRP Palisade Fencing Strength
Don't let the lightweight nature of GRP fool you. It is a strong and secure option, providing safe fencing that is tested to and complies with BS 1722-12:2016. Its strength can be comparable to steel's but without the added weight.
Steel Palisade Fencing Strength
Steel is known for its high tensile strength, making it a robust choice for high-security areas. However, it is susceptible to corrosion unless treated, compromising its long-term durability. Just like our GRP fencing, steel palisade fencing is tested to BS 1722-12:2016, so you can be confident in your security.
Colour Options
GRP Palisade Fencing
One of the advantages of GRP is that it comes in various colour options, allowing for aesthetic flexibility. We stock our palisade fencing in two colours, Grey and Green, featuring durable GRP pales, which means we can have your fencing on-site within just 48 hours. 
Steel Palisade Fencing
Steel fencing comes in a galvanised finish as standard, providing a durable coating; however, to improve its appearance, it can be powder coated to any standard RAL colour of your choice.
Maintenance Costs
GRP Palisade Fencing
GRP palisade fencing can last up to 25 years, is maintenance-free, and requires no special treatments post-installation. This means that whilst GRP fencing may be more expensive upfront, it can greatly reduce the cost of the fence's lifespan when taking in labour costs and costs of replacing sections.
Steel Palisade Fencing
Steel fencing is the cheaper upfront option, making it the perfect choice for many use cases. But unlike GRP, steel requires some maintenance over its lifetime.
Why Choose Ezi Klamp's GRP Palisade Fencing?
Ezi Klamp's range of GRP Palisade Fencing and Steel Palisade Fencing offers a comprehensive fencing solution for any of your fencing needs. For more in-depth information on GRP fencing, you can also refer to our detailed guide on GRP Palisade Fencing. 
If you would like to speak to one of our team about our range of fencing, you can reach us on  0117 970 2420 or email us at sales@eziklampsystems.com, and an experienced member of our team will be able to help guide you through the process from design to installation. 
Related Product Categories