Key Clamp Fittings & DDA Handrails: Our Complete Handrail Service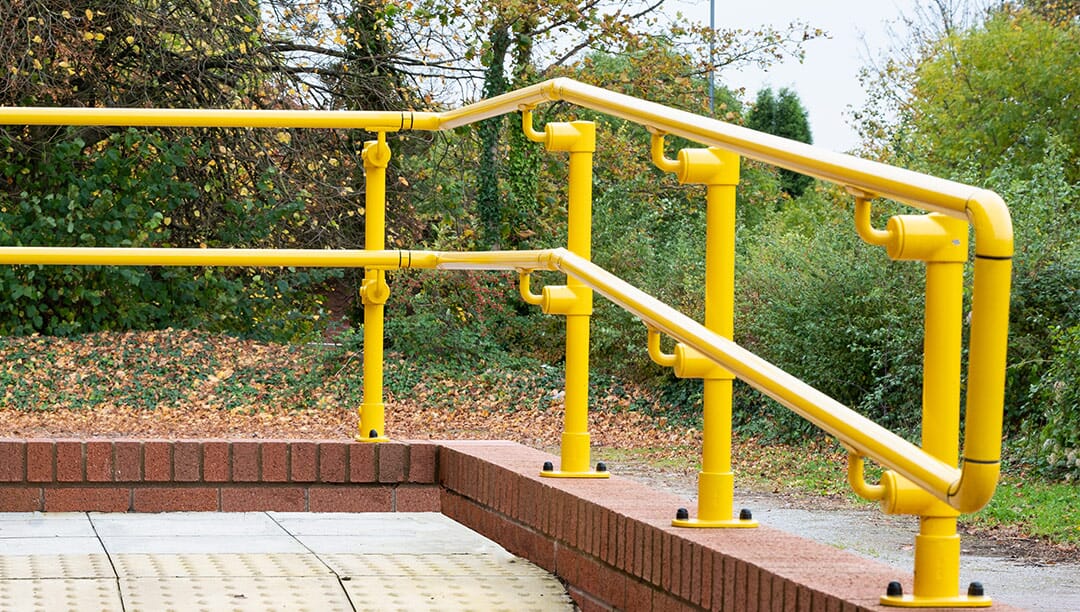 At Ezi Klamp, we take pride in delivering a comprehensive, corrosion-resistant handrail service, ensuring your project, no matter how big or small, is completed without any hassle and punctually. We have worked on thousands of projects, from keeping pupils safe in school, to helping the elderly live their lives to the fullest at Nazareth House.
Every project is unique
We understand that no two jobs are the same; that is why we can provide quotes and mock-ups from something as simple as a set of measurements to technical plans or drawings. Our process is designed to make it as easy for you as possible. 
More than just a handrail supplier
While we only supply our range of handrails for many clients, we can also offer an installation service if required. Our CSCS-accredited fitters, skilled in installing tubular handrail solutions, bring their expertise to various public buildings and situations across the country, guaranteeing a professional on-site service.
When they arrive on site, our fitters will liaise with the client before using our in-house plans and mockups to install your handrail to your satisfaction. 
When is a handrail mockup required?
We can produce drawings for more complex supply-only projects to help provide additional support for fitting the handrails beside the details outlined in our installation manuals. The mockup gives the client everything they need to complete their project.
More technical handrail projects on a larger scale or with unusual requirements may also benefit from a mockup. Seeing how the components will all work together in the finished result can be extremely helpful in these cases.
What is included in the mockup?
We'll take your specifications, dimensions, and site visuals to craft you an accurate 3D mockup showcasing our suggested key clamp handrails in place. On this visualisation, you will be able to see the components that we have listed in our quotation at work, which will often involve a mixture of Key Clamp Fittings and DDA Handrail products. 
We can also label this drawing with the names of the components so you can clearly see where each one will need to be installed.
What are the benefits of a mockup?
Before installation begins, a mockup helps you visualise how our DDA Handrail and Key Clamp products will work in your project. This step ensures that our solution meets your needs and complies with essential regulations, such as the DDA (Disability Discrimination Act) and Part M of the Building Regulations.
Along with the installation instructions accompanying the delivery of your handrails, the mockup will act as an additional reference point. It helps get the correct placement and understand how the project should look upon completion.
Ezi Klamp's handrail service
Under the Equality Act 2010 terms, all public and commercial building owners have to provide non-discriminatory handrails and balustrades on stairways and ramps. Our modular DDA Handrail System is meticulously designed to meet the stringent requirements of the DDA and Part M of the Building Regulations, facilitating access within public and commercial edifices.
This system consists of simple, individual components that have been specially designed for swift assembly without the need for any welding or specialist equipment. DDA is designed to achieve a smooth and continuous handrail with a diameter of 42mm.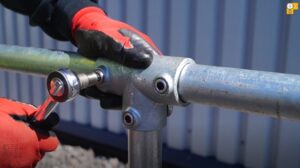 Additionally, our extensive key clamps range, including tube clamp fittings, forms the backbone of our cost-effective and compliant handrail systems, renowned for their simplicity in assembly. All that's needed is an Allen Key or ratchet to tighten the grub screws onto the tube, which means no bending, threading or welding.
There are over 60 types of Key Clamp fittings, so we have the components to create almost any configuration, no matter the requirements. The tubes come in standard lengths of 6.4m and 3.2m, but they can be cut to length to suit your project.
Delivery when you need it
Our Bristol depot holds an extensive inventory of key clamp handrails and DDA-compliant systems, ready to be dispatched and arrive on-site within 48 hours. So, even if you are pressed for time, we can have your handrails with you when you need them most. 
If you are ready to start your quote or just want to get more information, please call us on 0117 970 2420 or email us at sales@eziklampsystems.com, and a specialist member of our team will be happy to help. 
Related Product Categories