Spike Island Artspace Gallery – Roof Guardrail Project

Our free-standing Roof Guardrail system ensuring safety for maintenance personnel when on the roof of this art gallery in Bristol....
Our free-standing Roof Guardrail system ensuring safety for maintenance personnel when on the roof of this art gallery in Bristol....
Project Name: Roof Guardrail Installation on Spike Island Artspace Gallery
Location: Spike Island, Bristol
Ezi Klamp's services were called upon to provide a roof guardrail installation for the roof of Bristol's famous arts space. Watch the video below to learn about the project!
Where did the
roof guardrail installation take place?
Spike Island is an industrial area in Bristol's heartland, home mostly to warehouses, factories and museums. It houses Brunel's SS Great Britain – the 19th century restored passenger ship – and Spike Island Artspace – a contemporary arts centre located in an old tea packing factory.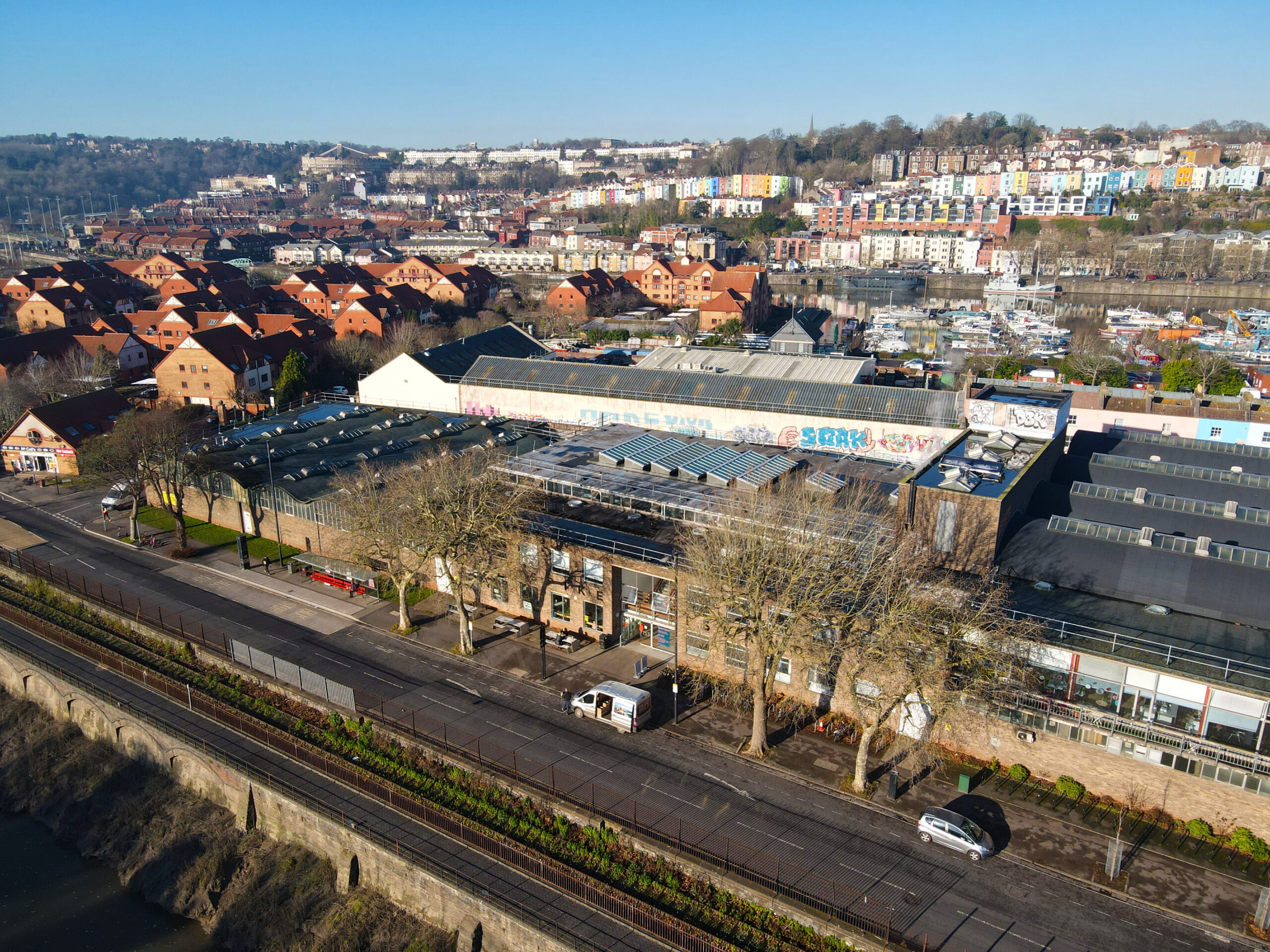 The scope of the project
Spike Island Artspace has a large flat roof and Ezi Klamp was contracted to provide a roof guardrail system for edge protection. We've previously worked on projects of a similar ilk in Bristol – designing roof guardrail solutions for both Redcliffe Nursery and Merchant's House. 
As stipulated in building safety regulations, it's imperative to have a roof guardrail system in place on rooftops where people have access.  
There are different types of roof edge protection including scaffolding and fixed roof handrails. However, after surveying the site, Ezi Klamp decided on a free-standing roof guardrail system. As The Artspace's roof was constructed from felt, it was important to have a guardrail solution that wouldn't penetrate the roof surface. 
Additionally, an old CAT ladder had failed so Ezi Klamp also provided a free-standing step unit up to the higher roof level to provide safe access. 

Why are roof guardrail systems important?
It seems like a question with an obvious answer, but did you know that a quarter of workplace deaths per year are due to falls from height? 
Buildings require regular rooftop inspections and maintenance work. Therefore it's crucial to ensure maintenance personnel are kept safe from building edges. 
For more information on roof edge protection, take a look at our article on when to provide protection. 
How does our free-standing roof guardrail system work? 
A major USP of our free-standing roof guardrail is that it doesn't penetrate the building's roof membrane. This is important because it's able to keep the building waterproof and doesn't disrupt any mechanical fixings. How does it remain strong and stable? Via a simple cantilever weight.  
The modular barrier solution comprises tubes of 48mm diameters. These clamp together with stainless steel screw sets. Absolutely no welding is required, making the installation exceptionally quick and easy.  
Furthermore, the finish is galvanised steel which means you are guaranteed a long-lasting, damage-resistant product that requires little-to-no maintenance.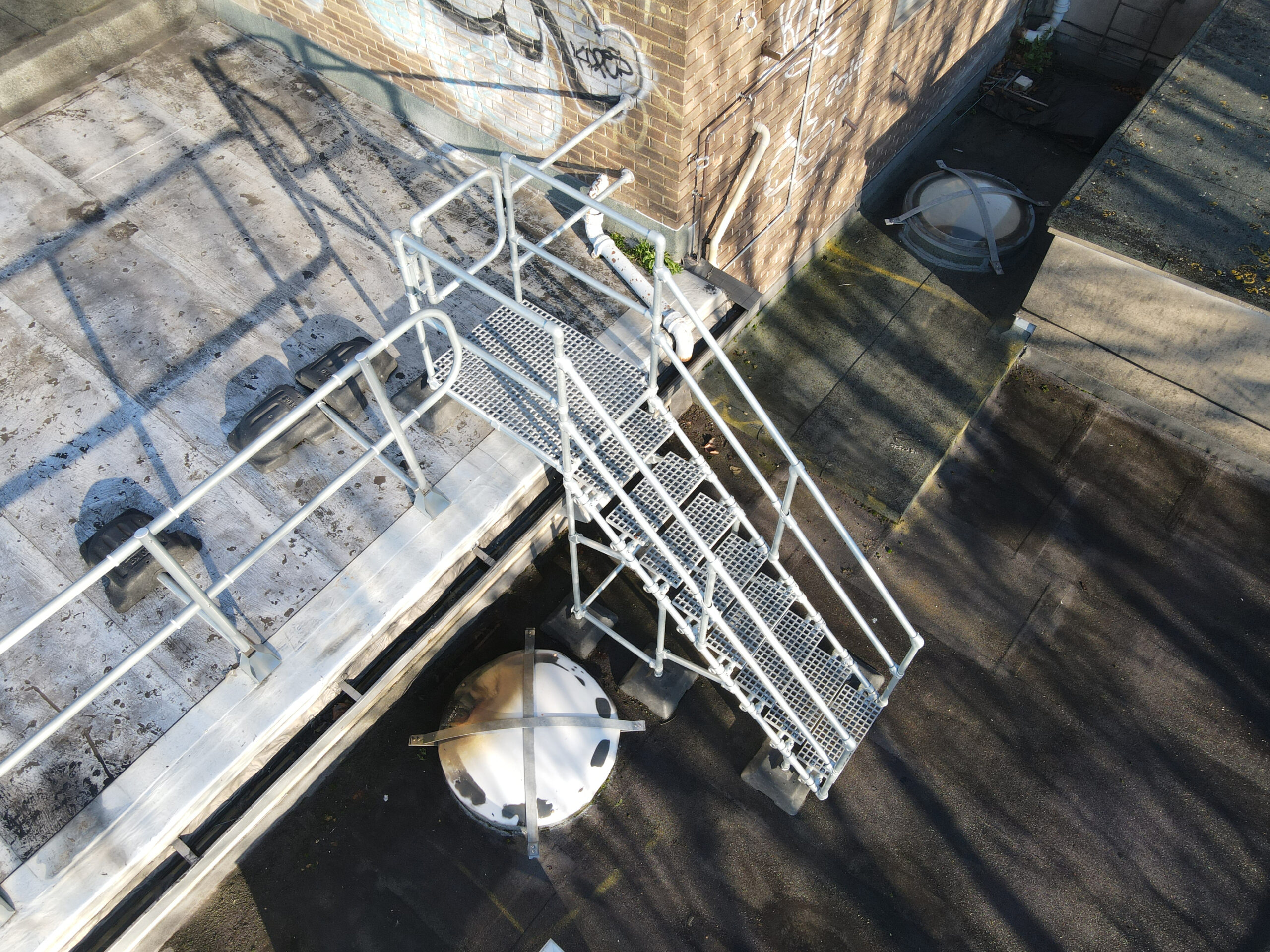 We have a wide array of modular products that are designed to make your project run as smoothly as possible. 
Ezi Klamp is more than just a supplier of barrier and handrail solutions. We are passionate about keeping people safe. We can provide guidance, advice and full installations if you require. Get in touch to discuss your requirements.  
First Published:
09/02/2022
(Updated

20/06/2023

)